Mandai Wildlife Reserve Monopoly Set
When you think of animals, you'd probably think of the Mandai zoo. Almost all of us have been there as a child, and now you can relive your childhood with the limited edition Mandai Wildlife Reserve-themed Monopoly game set. 
Game Set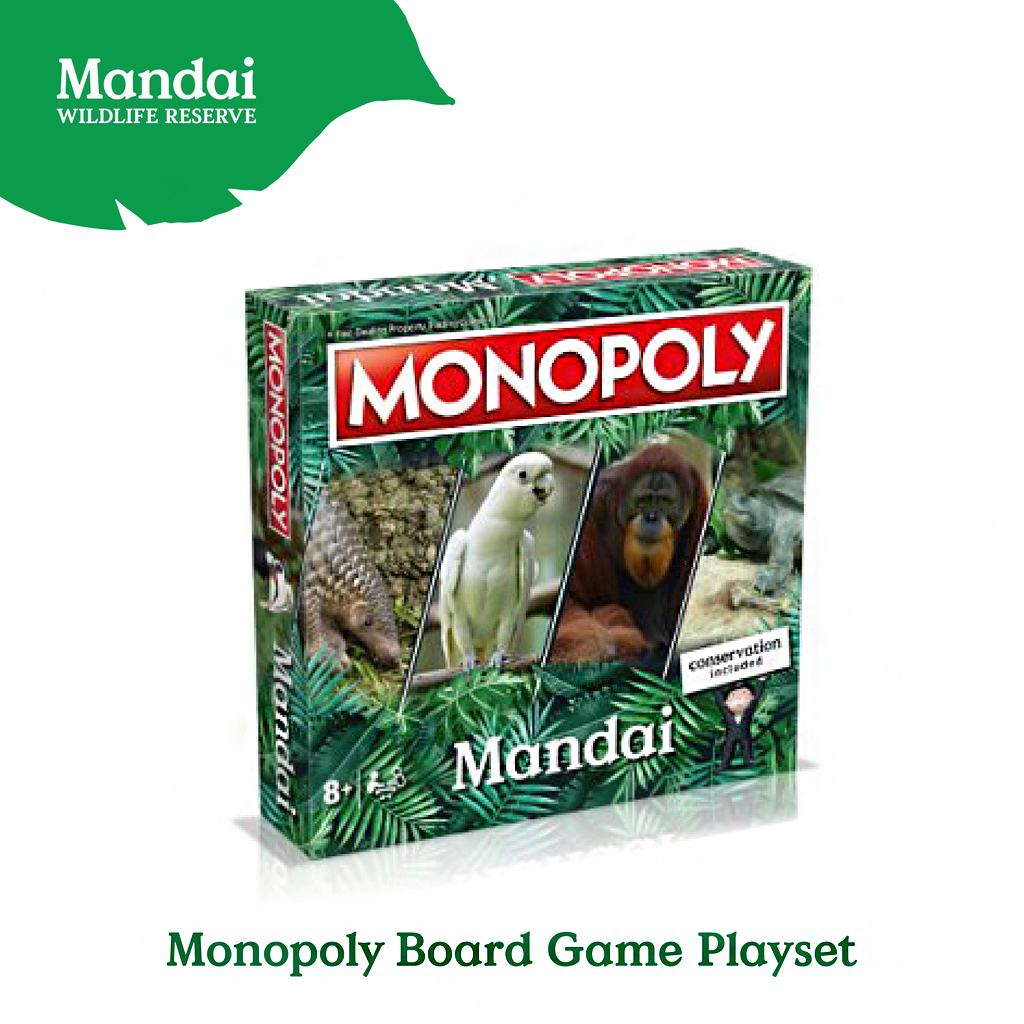 Source
If the concept of property is too much to grasp for kids, ease them into the gameplay of Monopoly with the Animal Kingdom instead. The box is a naturesque-green and has pictures of some of the animals found IRL at Mandai, such as a parrot and tortoise.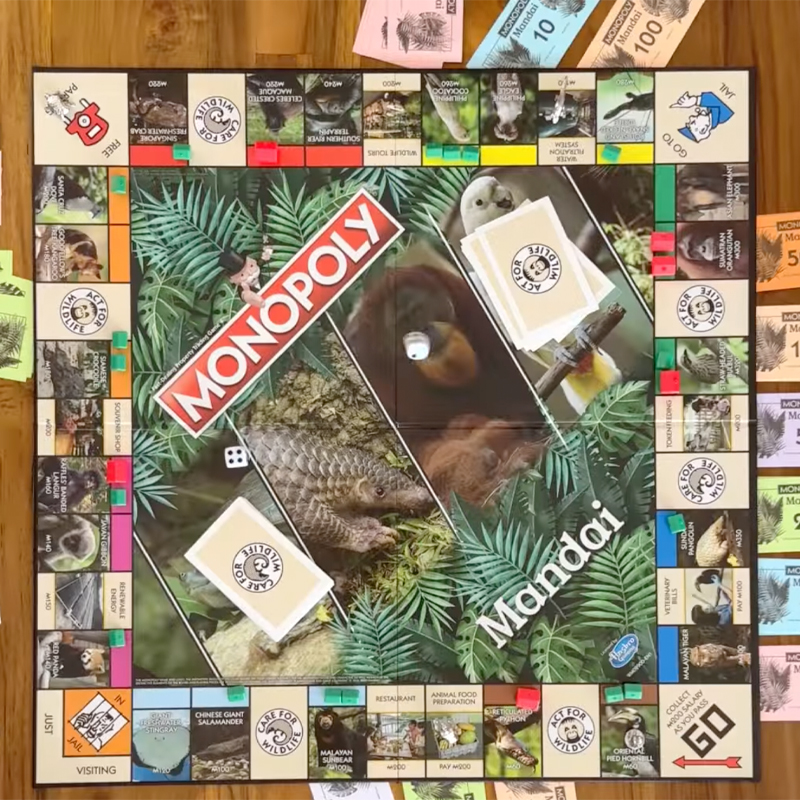 Source
The game set is similar to the original Monopoly game we're used to, but instead, this game set has animal-inspired tile spots, such as Siamese Crocodile, the Asian Elephant, and even, the zoo's usual souvenir shop. Additionally, the Monopoly currency has pictures of the animals printed on them as well.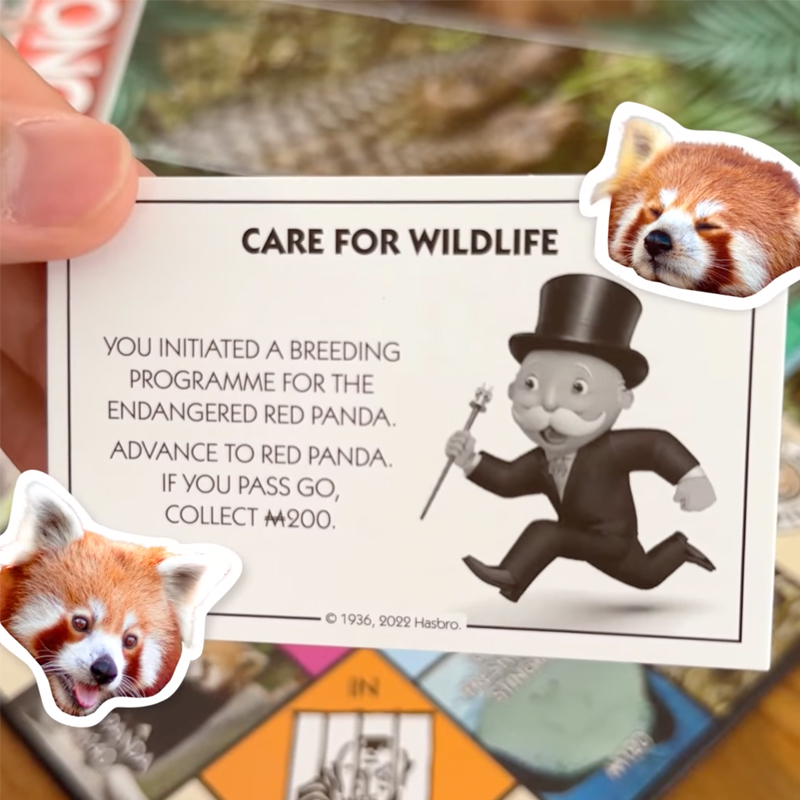 Source
In addition to the classic gameplay, the set also aims to connect more people to nature, and encourage more positive action in protecting wildlife. For example, instead of Chance and Community Chest cards from the original game, the Mandai set has Act for Wildlife and Care for Wildlife cards instead. 
The Mandai Wildlife Reserve Monopoly Game Set Will Bring Out Your Inner Competitor For Nature
With this game set, you can unleash your inner competitor, all while playing for nature. The best part is that every purchase supports conservation projects in Singapore and across Southeast Asia. 
If you want to bring this to family or friends game night, you can purchase it from the retail stores in the parks, or on Shopee and Lazada. Each game set is priced at $69.
If you're looking for more themed- Monopoly game sets to bring you back to your childhood, you can also check out the Hello Kitty and Friends set.
Also read:
This Monopoly Mooncake Set Doubles As A Portable Board Game With Unique Flavours & Colours