Monopoly Hello Kitty and Friends Edition
There is no denying that Monopoly has been the go-to board game for many of us growing up. While the game might also ruin friendships temporarily, Monopoly remains as one of the most fun and family-friendly pastimes for many. 
Combining iconic characters like Hello Kitty and My Melody into the gameplay, Monopoly is collaborating with Sanrio to bring us the Hello Kitty and Friends edition of Monopoly.
The board game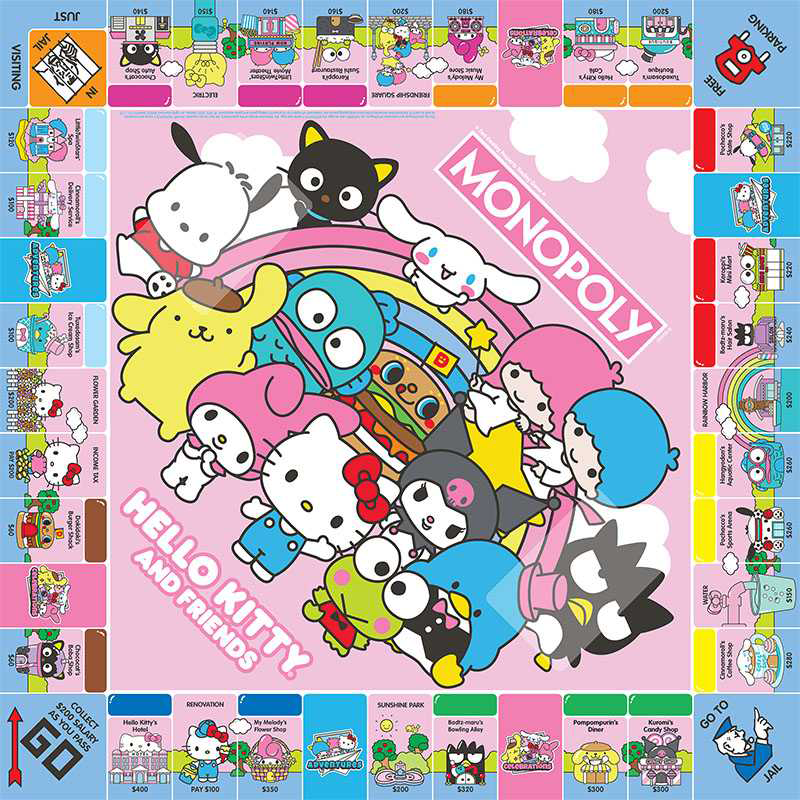 Featuring all of the adorable characters from Hello Kitty and Friends, this colourful game board will make your playing experience much more kawaii.
This special edition features locations that were inspired by each character like Hello Kitty's Hotel and Cinnamoroll's Coffee Shop, so you can explore each of them as you play.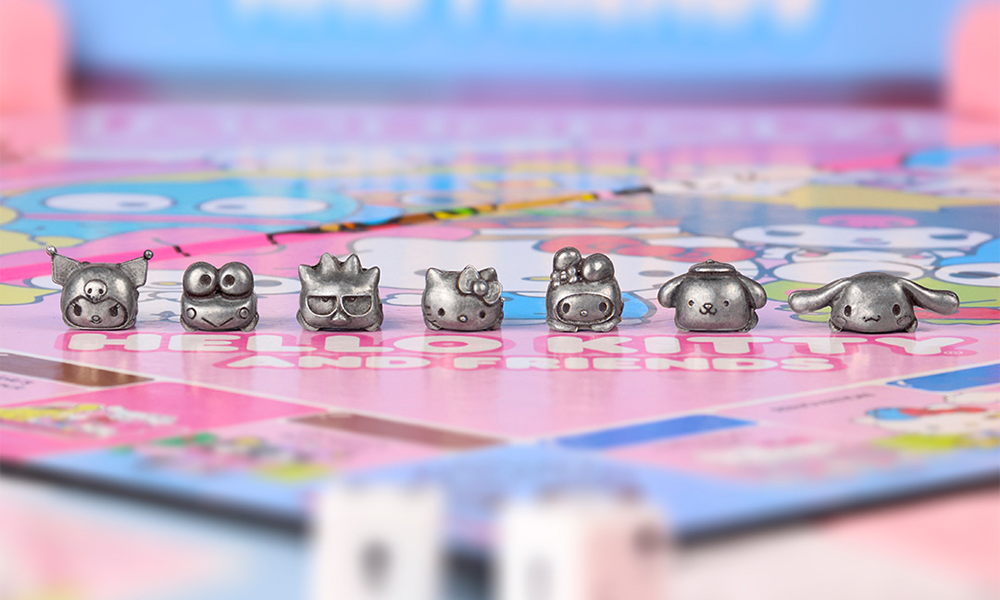 Instead of fighting over who gets the little puppy token, you can now choose from 7 different characters like Pompompurin, My Melody and my personal favourite, Cinnamoroll. These tokens are also in the shape of a car to give a sense of realism as you travel around the board with them.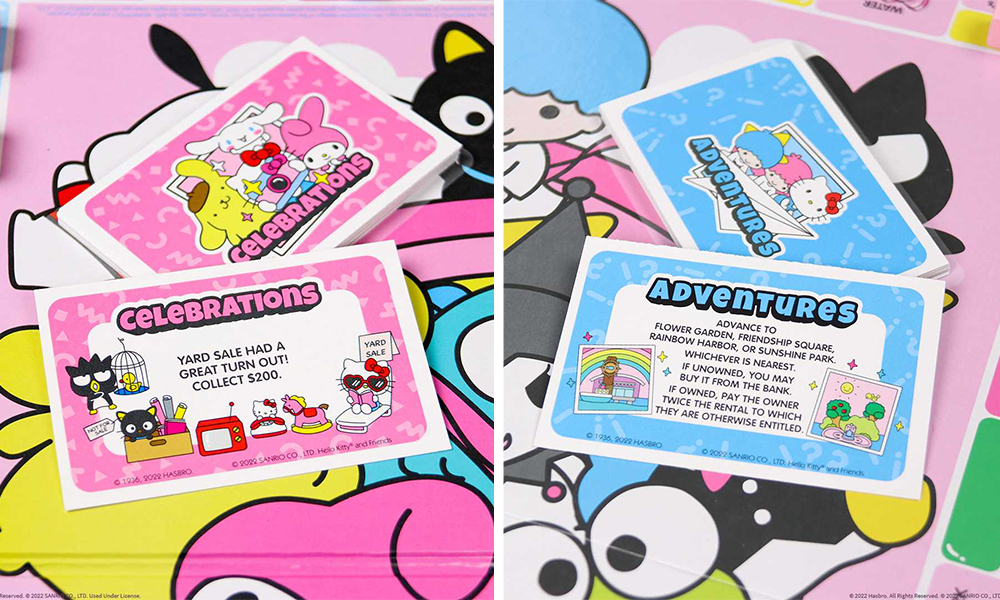 Another unique feature that Monopoly has meticulously incorporated into this version is the rebranding of the Community Chest and Chance cards to Celebrations and Adventures, which have actions like "Winning first place in a bake-off!" written on them.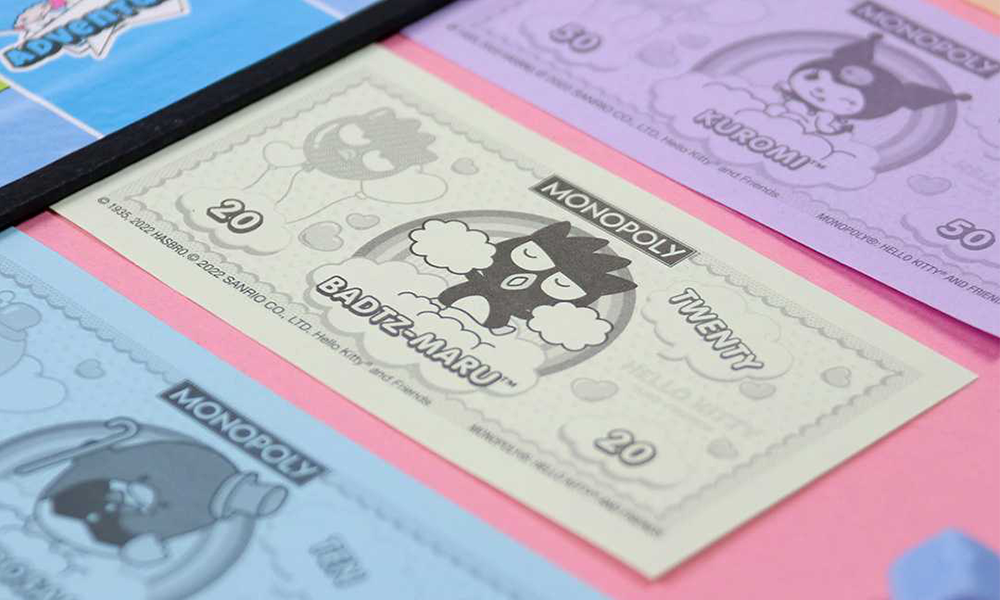 Probably the most important component in Monopoly is none other than the money notes. 
Even though the colour palette remains the same, each value has a different character printed on them, making it even more precious.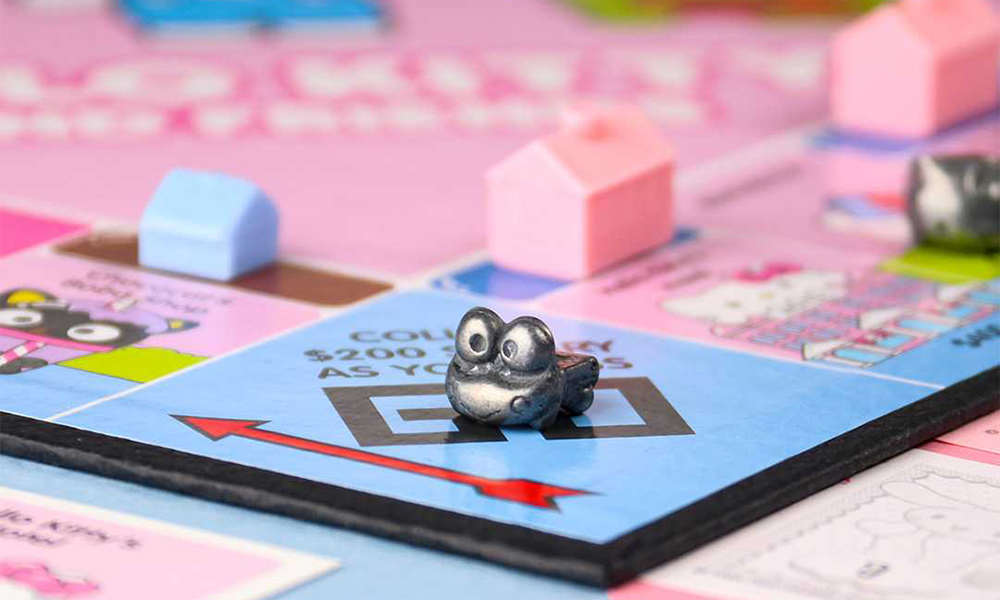 As you go around the board and collect money, you can also claim your properties with Stars and 5-Star Certificates, better known as Houses and Hotels.
The Hello Kitty And Friends Monopoly Set Allows You To Feel Double The Nostalgia While Playing 
Monopoly has been a huge part of our lives, regardless of whether it ended with hard feelings or even closer ties. With this new monopoly set, we can look forward to having even more game nights with our loved ones especially with the easing of restrictions.
The Hello Kitty and Friends Monopoly set is available on this website for USD39.99 (~S$54.40). 
Unfortunately, the store only ships within the US as of now but you can choose to use freight forwarding services to get your hands on this super adorable and exclusive edition of Monopoly.
Alternatively, you can request for Sanrio to notify you once it is back in stock on their official website.
All images courtesy of Hello Kitty.
Also read:
The New Sanrio x Sonix Collection Has Sparkly Hello Kitty Phone Cases & Chargers To Energise Your Day