MCM x Crocs
Love them or hate them, you can't deny the impact that Crocs has made in the fashion community. Following the collaboration with Balenciaga, the brand is back with another head-turning one with the German luxury brand MCM. 
The new collaboration features two clog designs that merge Crocs' classic silhouette and MCM's Visetos Monogram, levelling up any look.  
If you're keen on rocking these fancy footwear, continue reading to learn more about the collection.
The design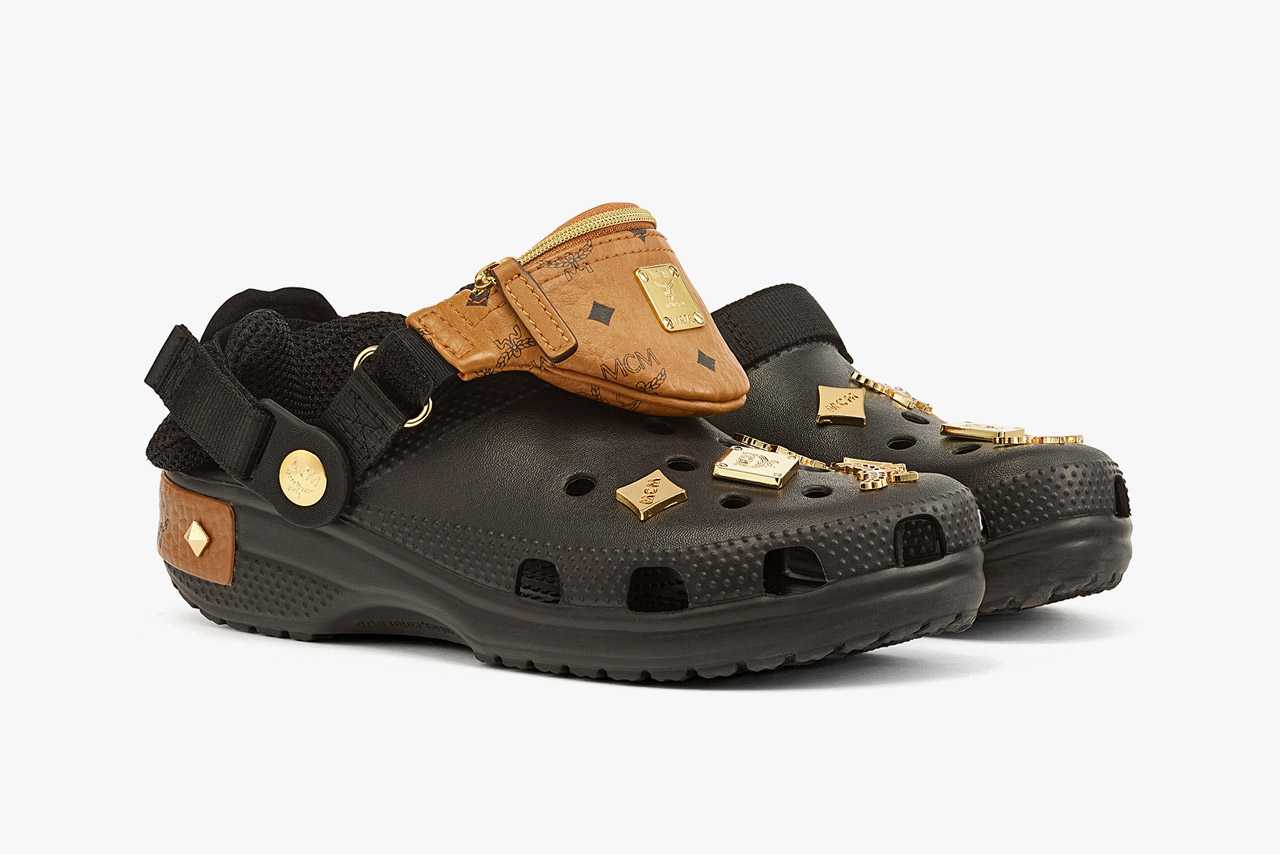 The first design pays homage to MCM's signature belt bag by incorporating a miniature version of it onto one of the clogs. Despite its petite size, the removable belt bag doubles up as a fashion accessory as it comes with storage space to hold your knick knacks. Think coins, keys, or even a TraceTogether token.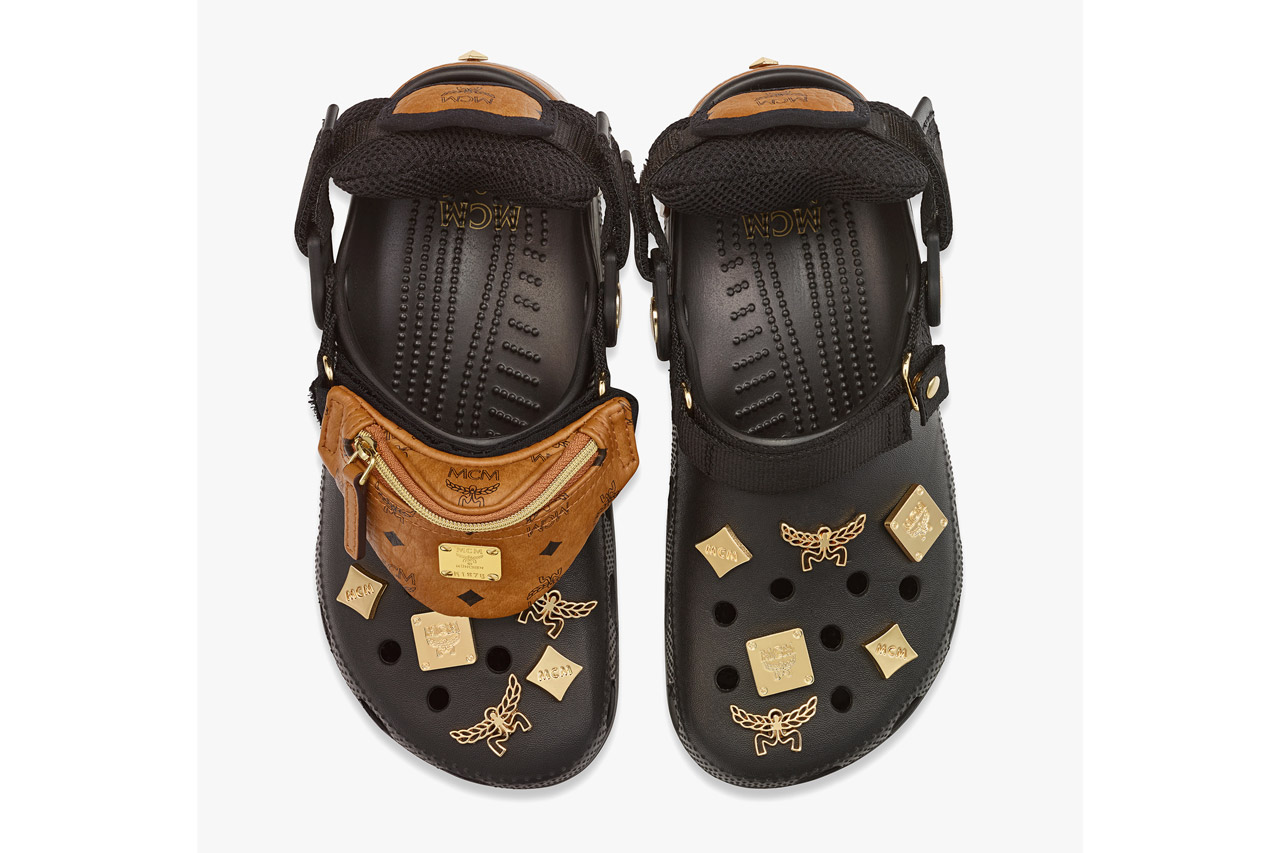 Since Crocs is known for their Jibbitz charms, you won't miss out on adding them onto these models either. On the footwear, you'll find 24-carat gold plated charms in the shape of MCM's signature motifs to jazz up the overall design.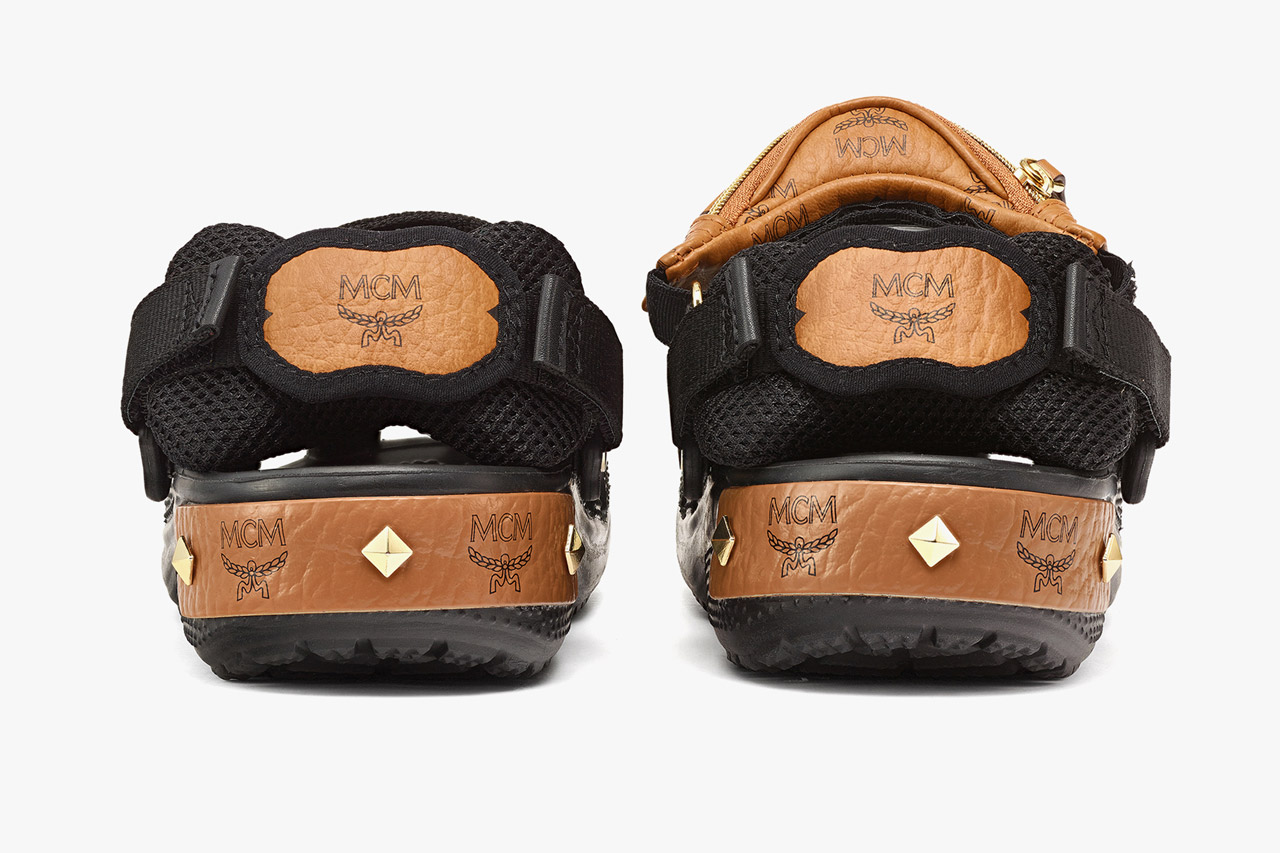 What's more, MCM's Visetos Monogram also makes an appearance on the heel straps and footbeds alongside diamond-shaped studs. 
The MCM x Crocs Clog With Belt Bag Bracelet retails at $580.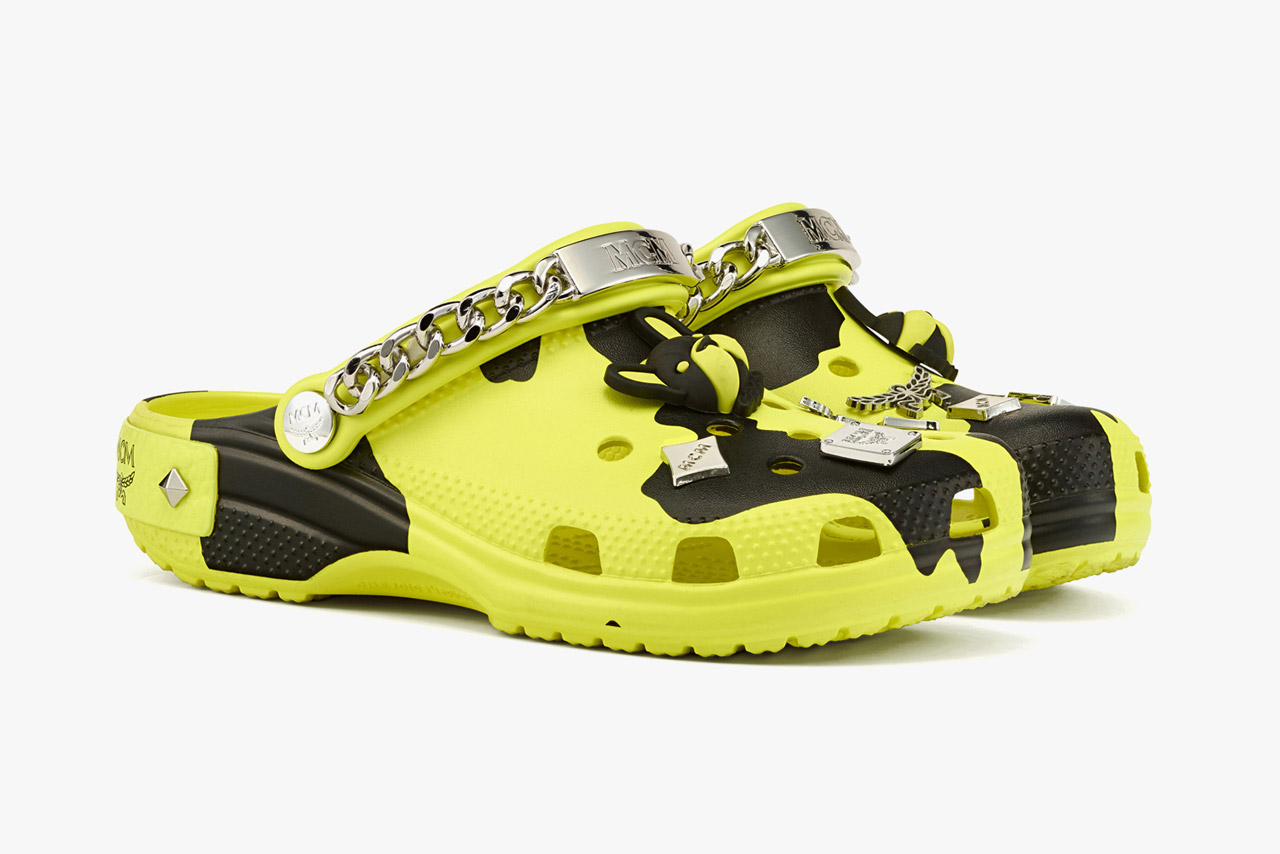 Go big or go home with the next design – the MCM x Crocs Camouflage Print Clog. Decked in neon yellow with black botches, the clogs feature French bulldog motif charms and hardware details that bring to mind a dog collar.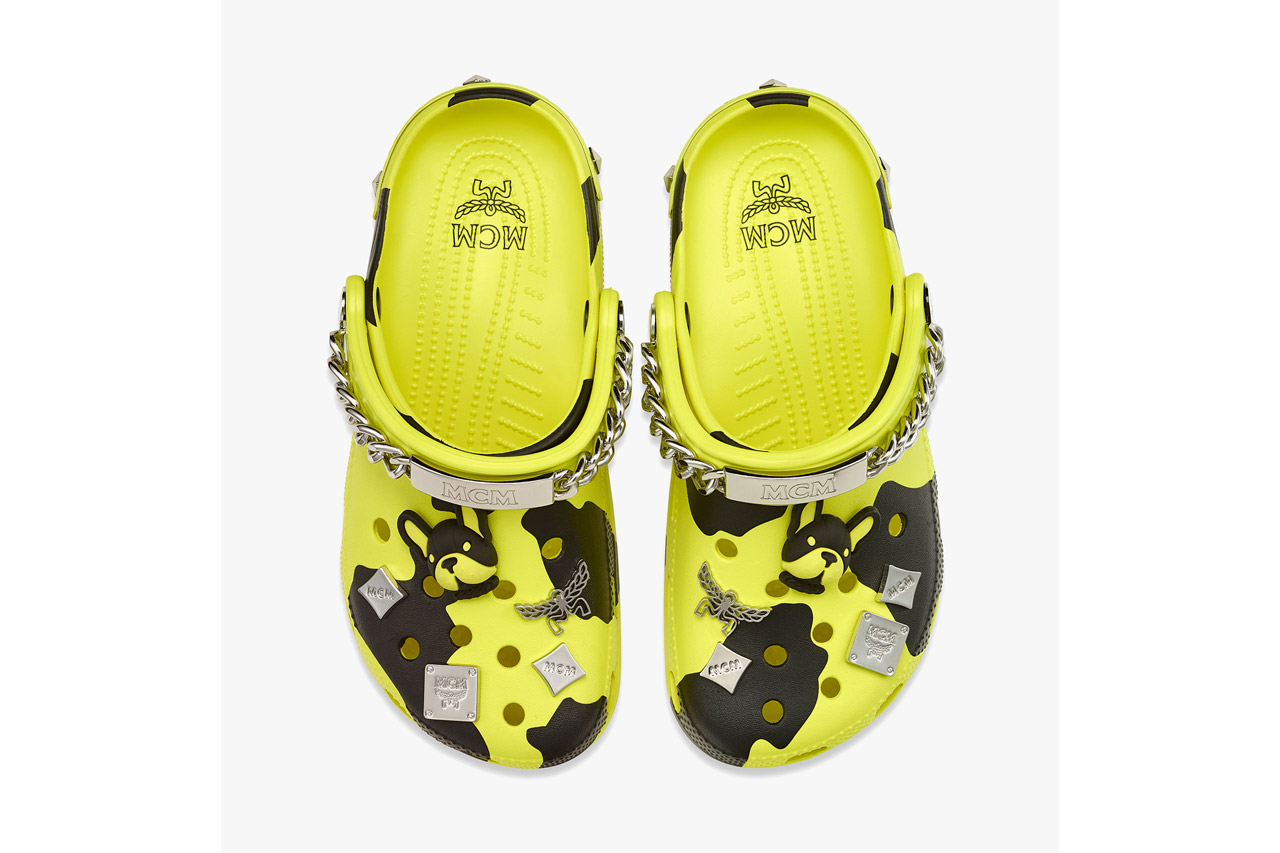 Instead of gold, the charms on the clogs are silver-toned metal-plated, and also feature MCM's signature elements. Similarly, on the back, you'll find MCM's Visetos Monogram but in neon yellow.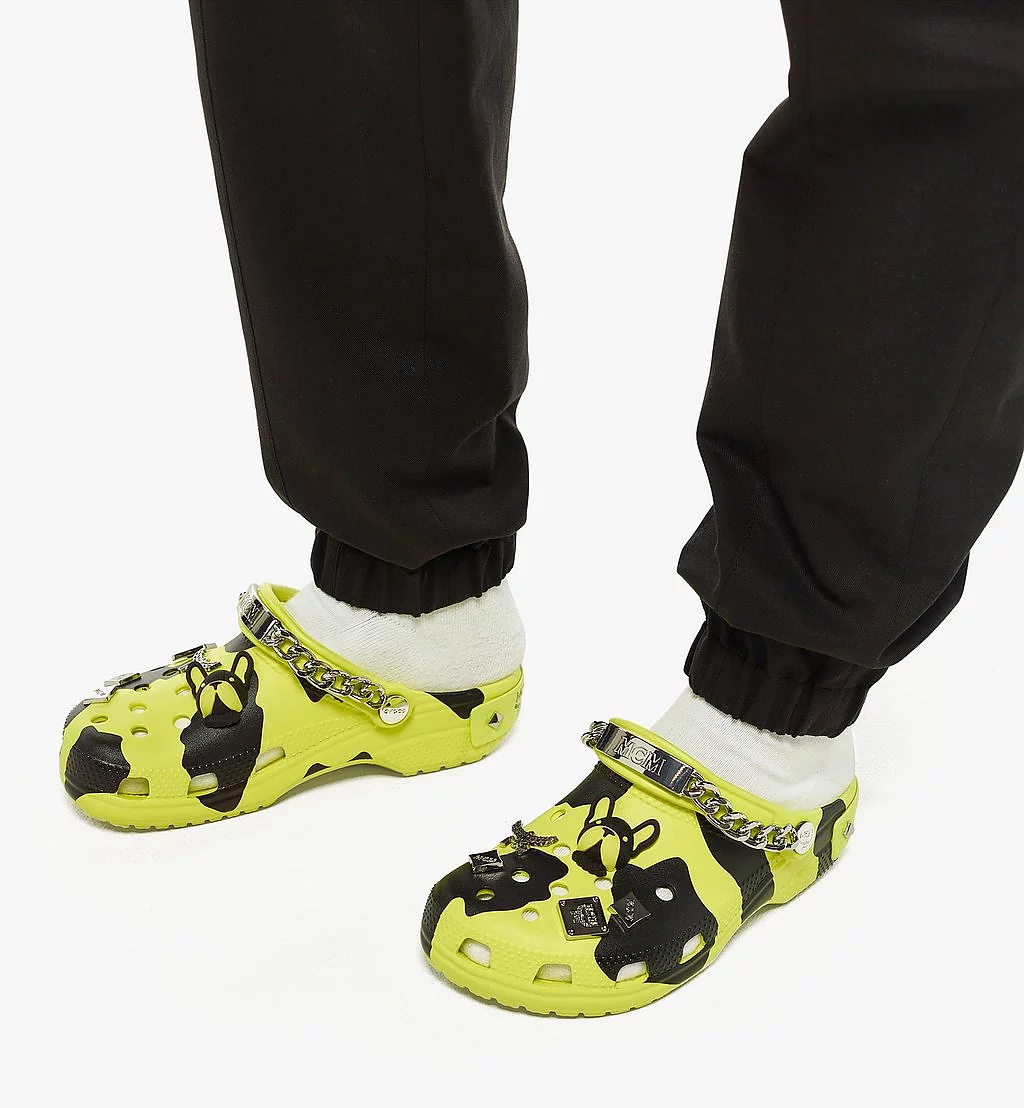 While this pair of Crocs might scream for attention, you can match it easily with a monochrome outfit, such as white socks and black pants. 
The MCM x Crocs Camouflage Print Clog retails at $490. 
MCM x Crocs Collaboration Is A Dream Come True For Fans Of Both Brands 
Create your unique look when you put on one of these clogs from the MCM x Crocs collaboration. They would definitely make a fashion statement and might even draw the attention of other hypebeast enthusiasts. The collaboration is currently available for purchase on MCM's official website. 
All images courtesy of MCM.
Also read: 
The New Crocs x Balenciaga Collection Has Tote Bags & Phone Holders For A Full Jibbitz Attire