Crocs x Balenciaga
Two brands that have attained cult following in recent years are Crocs and Balenciaga. And while it isn't the first time that they've collaborated – think Balenciaga Crocs Stilettos – , they are back with tote bags and phone holders in black and iconic neon colours. Read on to find out more about the latest drop. 
Tote bag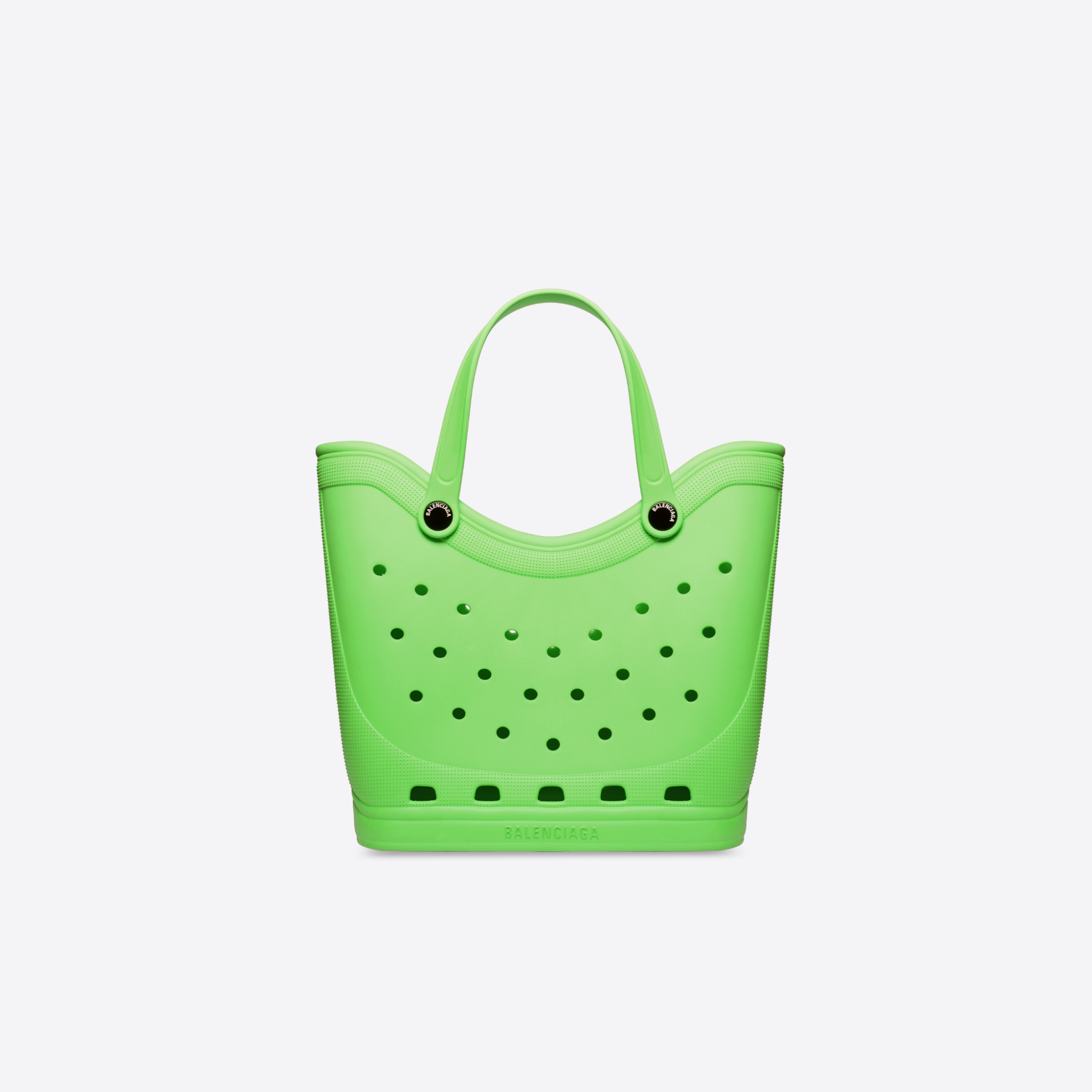 Crocs is known for the perforations on their shoes, and it is not surprising that they have incorporated that detail in this latest tote bag design. The neatly aligned perforations allow you to jazz up your tote bag with Jibbitz charms to make it uniquely yours.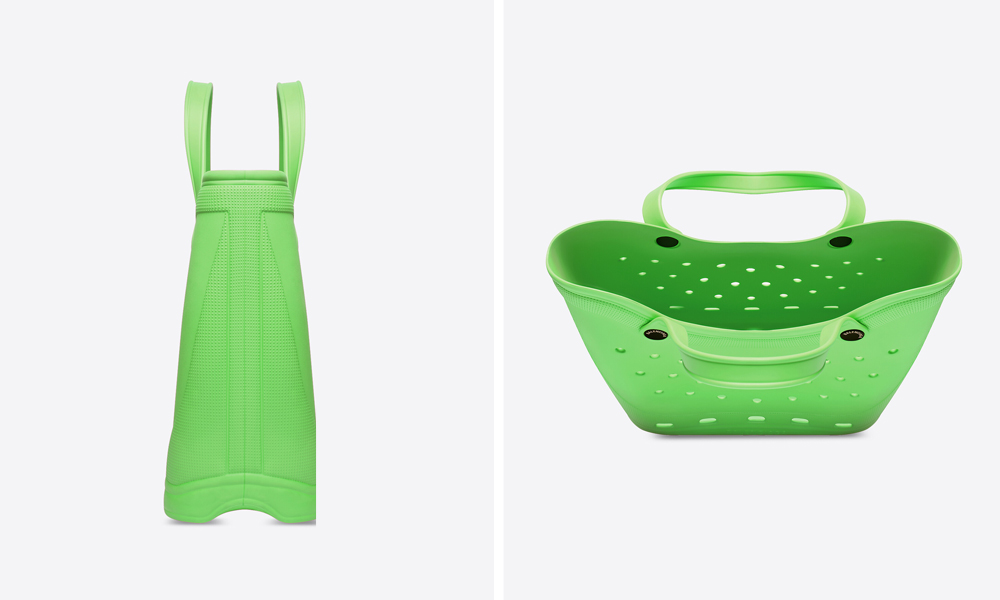 Taking inspiration from a pair of Crocs, the design also features black buttons that hold together the straps of the tote bag. What's more, you'll also find the Balenciaga branding near the base of the bag.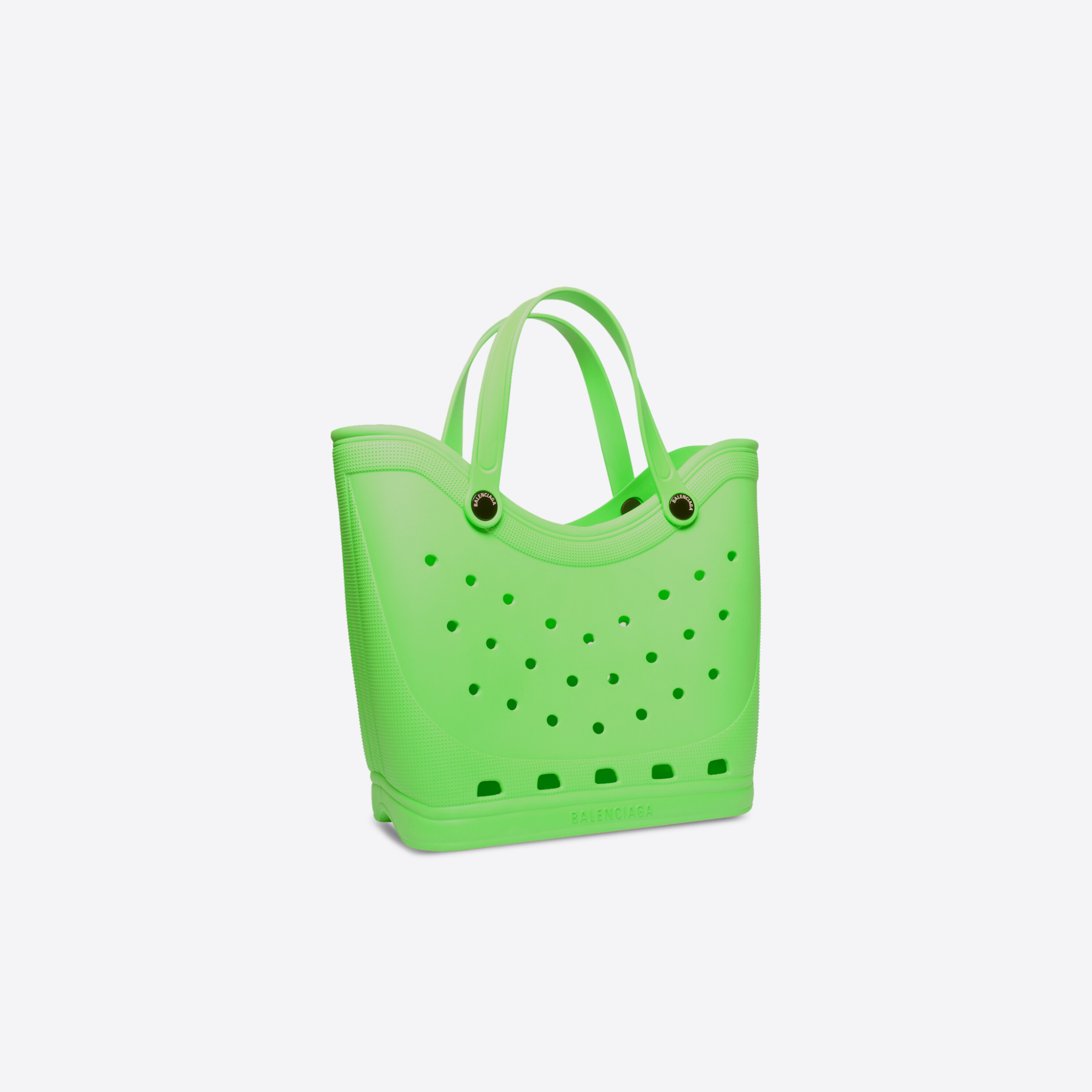 With dimensions of 44.9cm x 39.9cm x 24.9cm, the tote bag comes with sufficient storage to hold necessities like a foldable umbrella, especially with how unpredictable Singapore's weather can be. But, even if you do get caught in the rain, rest assured that the tote bag will never get wet thanks to its rubber material. 
The tote bag retails at $1,750. 
Phone holder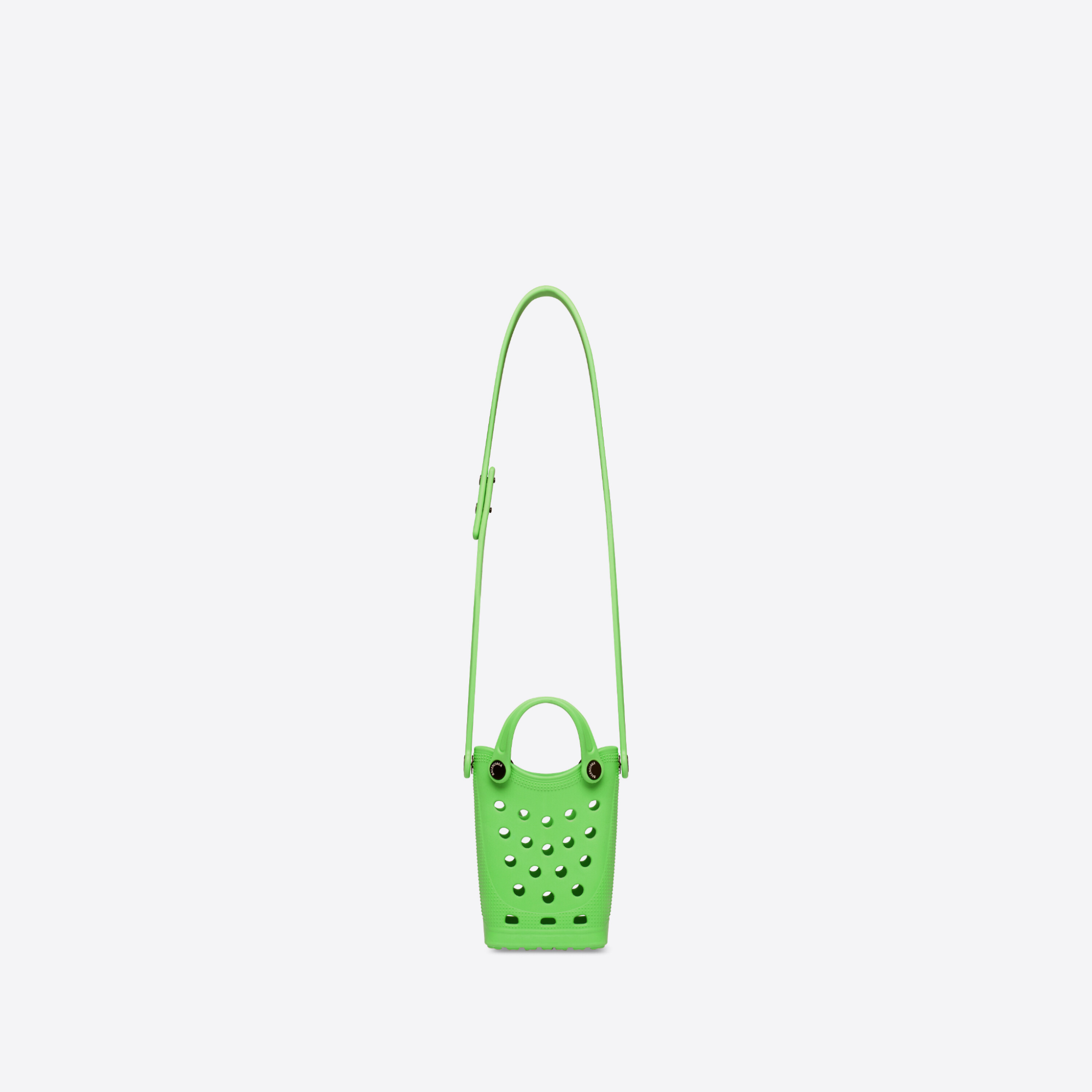 With colours as bright as this neon green phone holder, the accessory will definitely add a pop of colour to your OOTD. You can either sling it across your shoulders or hold it by the handles like a mini basket.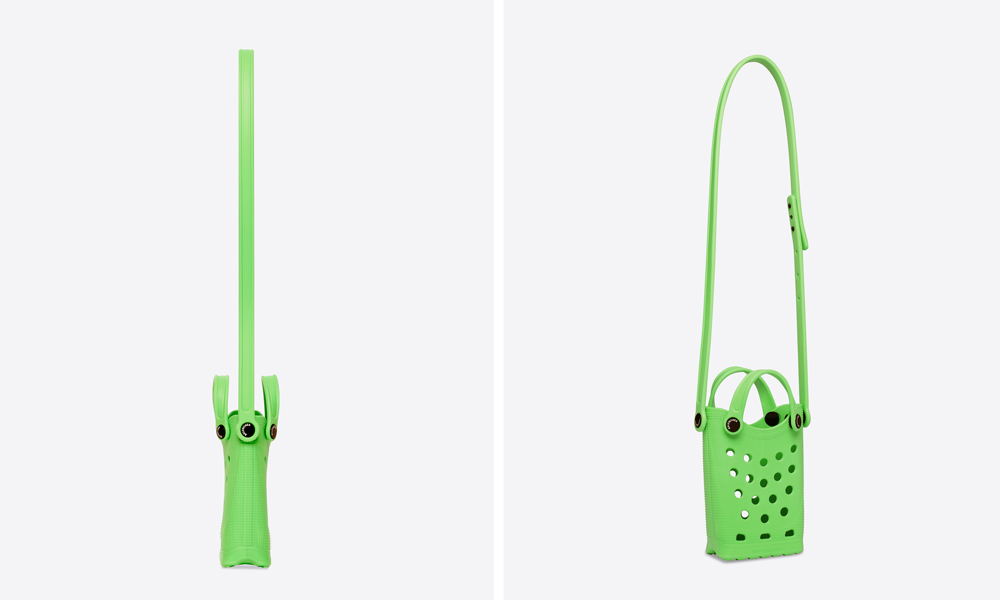 Retaining its rubbery goodness and perforated feature, the phone holder differs from the tote bag thanks to its adjustable strap. Of course, it comes in a smaller dimension of 13cm x 17.8cm x 6.9cm, which has enough space for your EZ-Link card and loose coins. 
The phone holder retails at $1,050.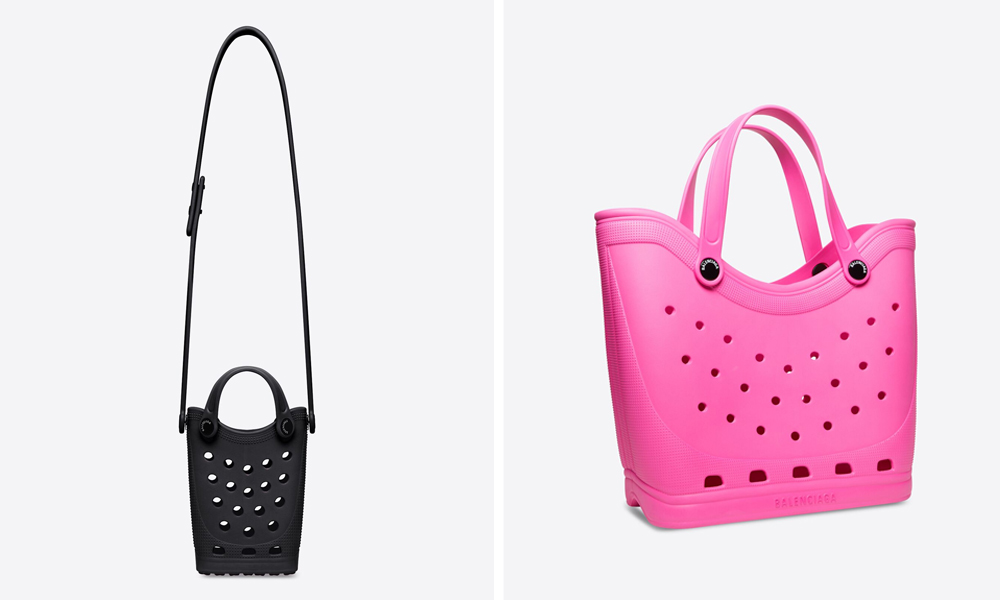 Even if neon green is not your cup of tea, rest assured that both the tote bag and handphone holder are also available in black and neon pink.
These Crocs x Balenciaga Latest Additions Add A Pop Of Colour To Your OOTD
If you're looking to make a fashion statement, perhaps the latest drop from Crocs x Balenciaga collection might pique your interest. Interested folks can head over and purchase them on Balenciaga's official website. 
All images courtesy of Balenciaga. 
Also read: 
Balenciaga Reveals Crocs Stilettos And Rainboots, Reactions Divided On The Internet