Local & MediaCorp Shows With Sex Scenes
With censorship in Singapore, it's rare for us to come across a raunchy scene while watching a drama series on TV. Even scenes featuring a couple making out or engaging in heavy petting are already intense enough for many of us — especially if our parents are in the same room watching together with us. *awkward*
But as society becomes more progressive, we're starting to see more local dramas and films showcasing sex scenes in them. And while they're still nothing too explicit, here's a list of nine shows in the past that broke conventions with their steamy scenes.
1. Last Madame (2019) – Joanne Peh & Jeff Chou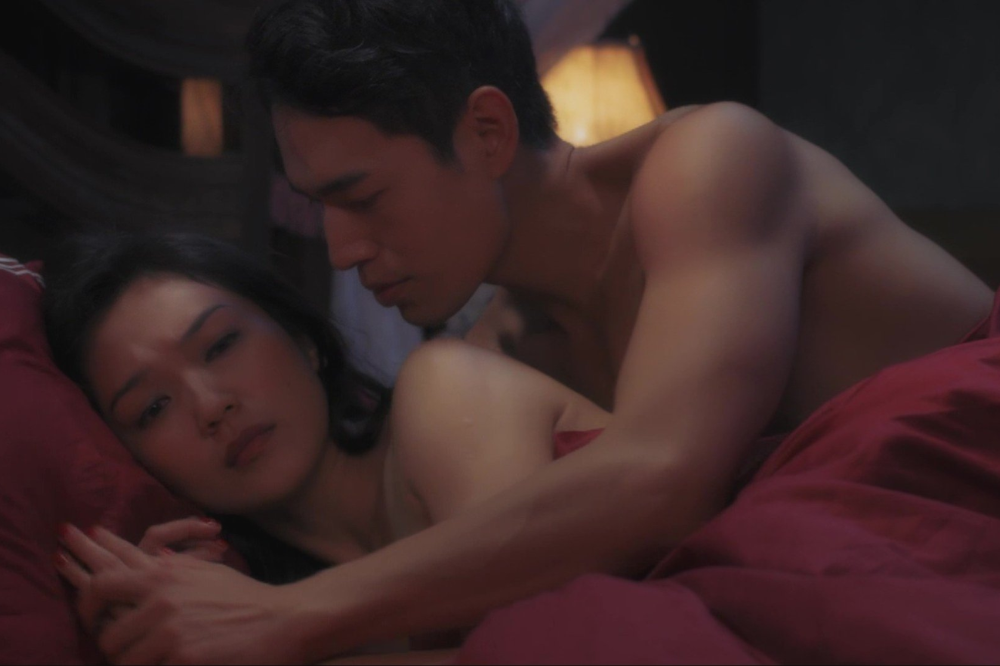 Source
ICYMI, Last Madame made headlines as it showcased Joanne Peh's first-ever nude scene on set. It is also the first-ever MediaCorp drama to be rated M18. 
The scene started off on a flirty note, with characters Fung Lan and Inspector Mak having a tipsy conversation before he suddenly grabbed her waist. Things get progressively steamier from here, with them stripping off each others' clothes in their haze of lust, and the scene suddenly cuts to the pair in different sex positions. 
Watch Last Madame on meWATCH.
2. The Little Nyonya (2008) – Joanne Peh & Zen Chong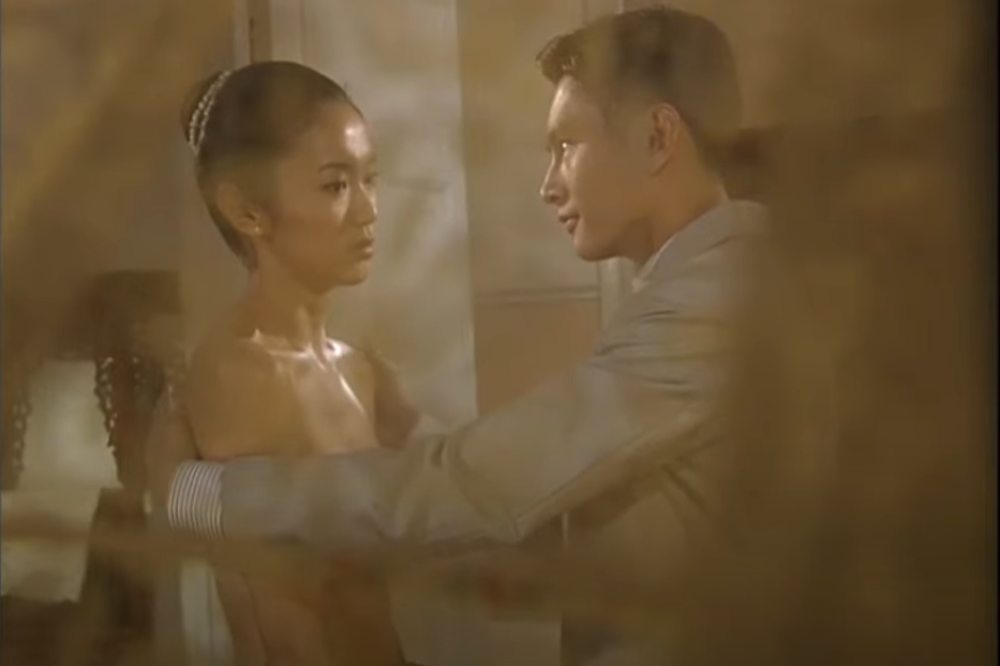 Source
The Little Nyonya is considered a nostalgic classic for many Singaporeans, but what shocked viewers back then was the heavily implied rape scene between Robert Zhang and Yu Zhu. NGL, watching this scene left me feeling uncomfortable AF.
Robert ordered Yu Zhu to strip off all her clothes in front of him, and with shaky hands and tears streaming down her face, she complied. He then carrassed her torso, and the scene ends with him sinking his teeth into her neck — a horrifying yet impactful point in the drama.
Watch The Little Nyonya on meWATCH.
3. When Duty Calls 2 (2022) – Kym Ng & Pierre Png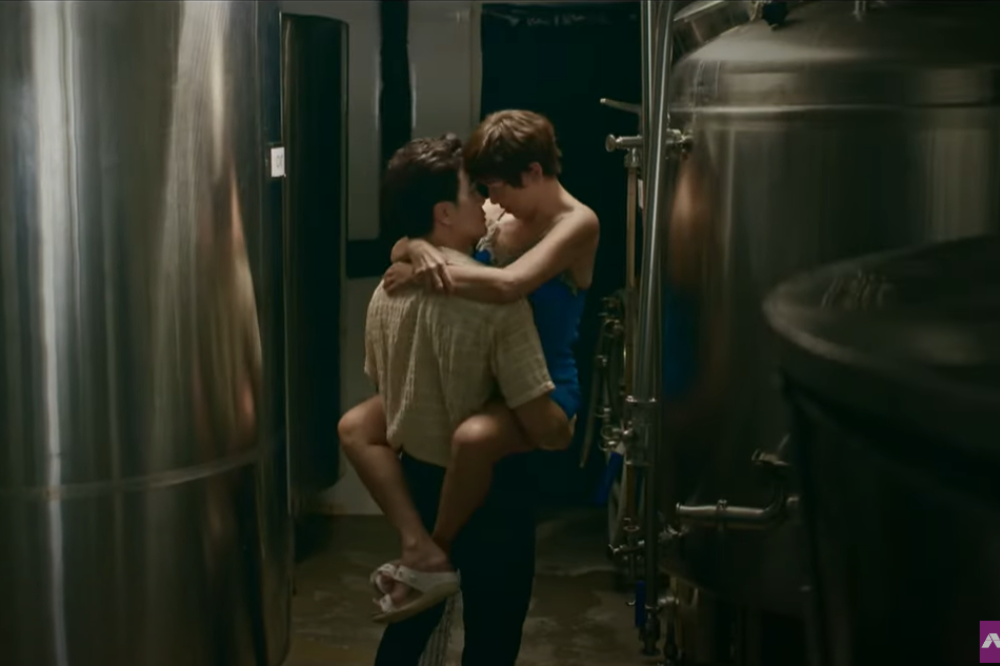 Source
While sex scenes are pretty rare to come across in general, seeing one between older characters is even rarer. When Duty Calls 2 broke stereotypes by showcasing an auntie and uncle character trying hard to conceive a baby, following the love story of after Mei Guang and Kim Po got married in the first season. 
The bed scenes feature a touch of humour with the couple getting caught by others in sus positions. By normalising sex between older couples, this series is a reminder that older people do get it on too. 
Watch When Duty Calls 2 on meWATCH.
4. Derek 2 (2019) – Desmond Tan & Cheryl Chitty Tan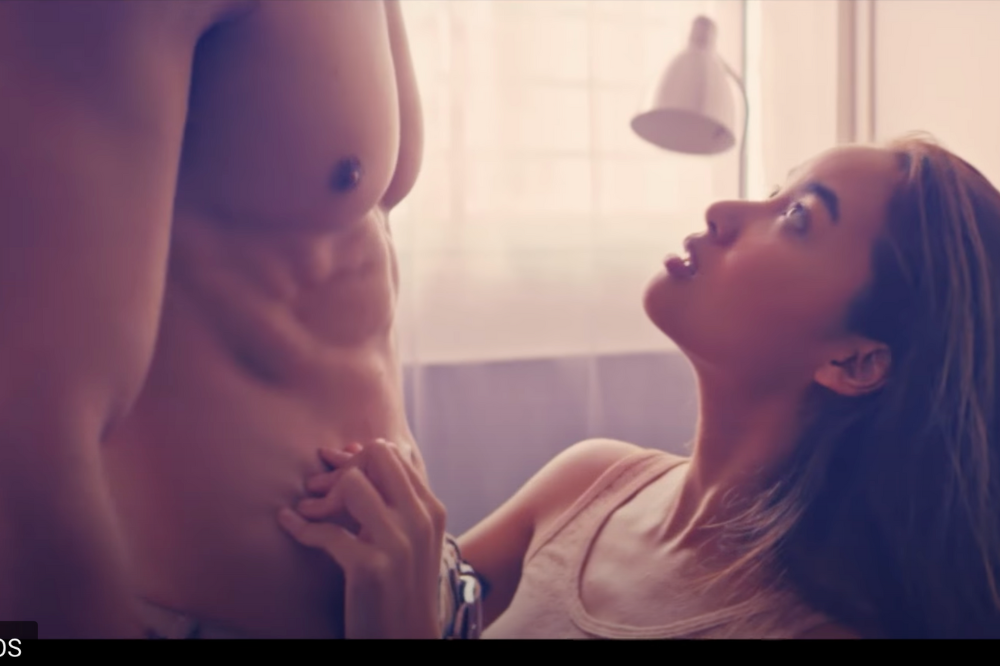 Source
All we can say about Derek 2 is abs, abs and more abs. Right from the get-go, the first episode opened with Derek and Winnie frantically stripping off each others' clothes and roaming their hands over their bodies. The scene is then strangely followed by both of them trying to strangle each other to death. 
It is then revealed that Derek was dreaming, and he woke up only to find himself in a prison cell. BTW, MeWATCH had also kindly compiled the number of shirtless scenes Desmond Tan had throughout the entire series. Spoiler alert: it's eight.
Watch Derek 2 on meWATCH.
5. The Girl He Never Noticed (2022) – Marco Gumabao & Tess Pang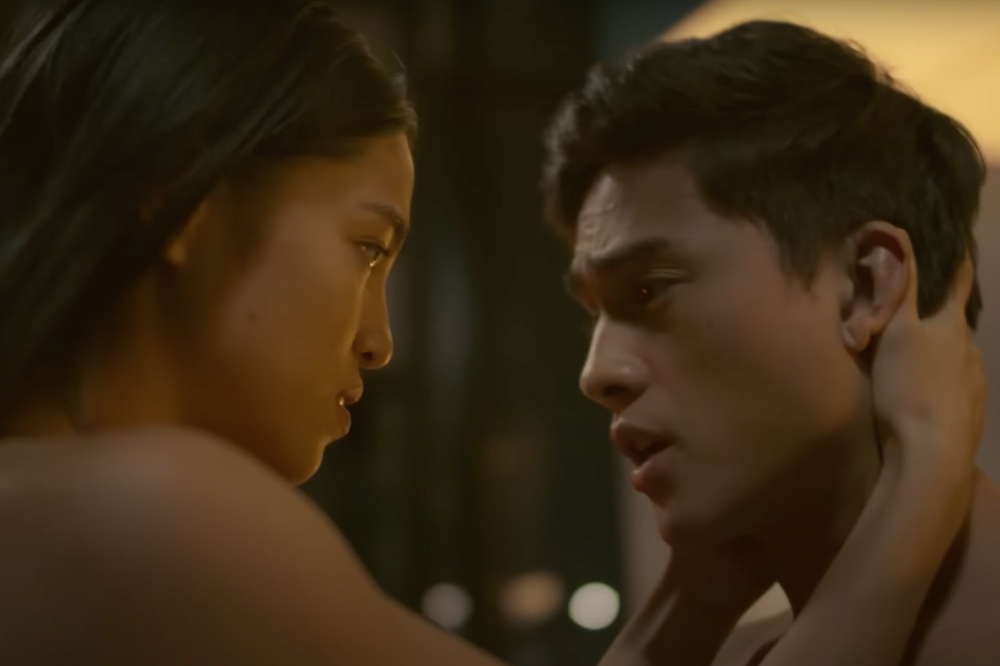 Source
Fun fact: The Girl He Never Noticed was adapted from a Wattpad story, aka a fanfiction website. It follows a cliché trope of two lovers meeting each other again after many years. 
In a passionate sex scene between Eros and Jade, both characters looked into each others' eyes and found the other bizarrely familiar. The sex scene continuously cuts back and forth to the past and present, revealing the first time they had sex while wearing masquerade masks many years ago, and the slow realisation of them unintentionally finding each other again.
Watch The Girl He Never Noticed on YouTube.
Also read:
10 Korean Shows On Netflix & Other Streaming Sites With Shockingly Explicit Sex Scenes
6. Mister Flower (2020) – Elvin Ng & Hong Ling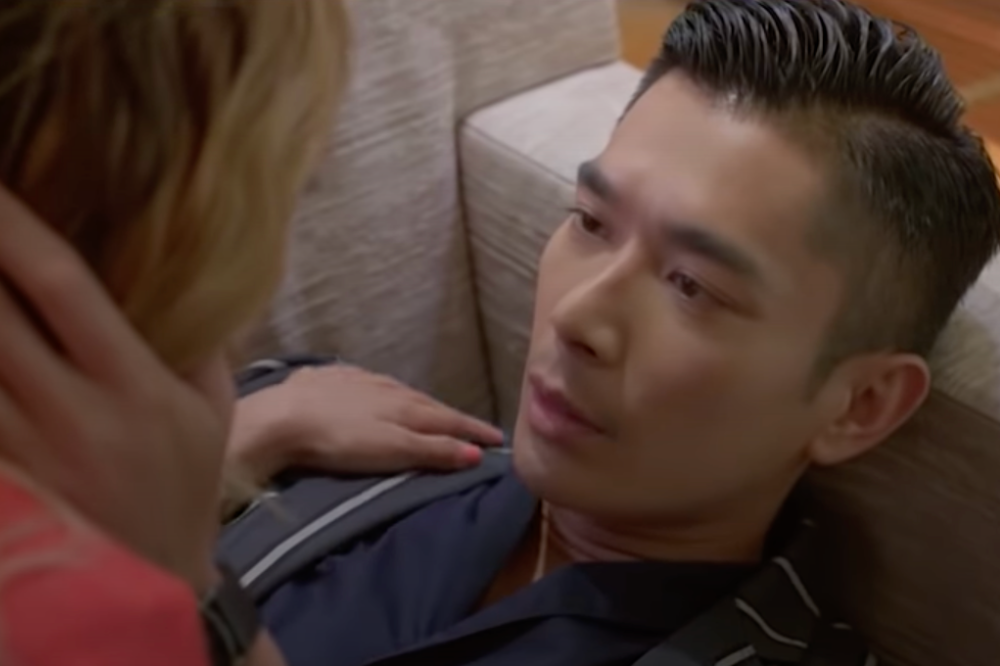 Source
Xueli and Master Gao's hotel room scene in Mister Flower was highly anticipated after watching the two flirt with each other in the episodes prior. In Master Gao's drunken daze, the pair engaged in a feverish liplocking session before Xueli climbed on top of him and started to remove his clothes.
However, an anti-climatic disruption appeared — the doorbell rang furiously, and Xueli was suddenly dragged away by the person behind the door. 
Mediacorp even released a video of the actors hilariously reacting to this scene on YouTube, where Elvin Ng revealed that Hong Ling "was not very good at undressing".
Watch Mister Flower on meWATCH.
7. Wonder Boy (2017) – Benjamin Kheng & Julie Tan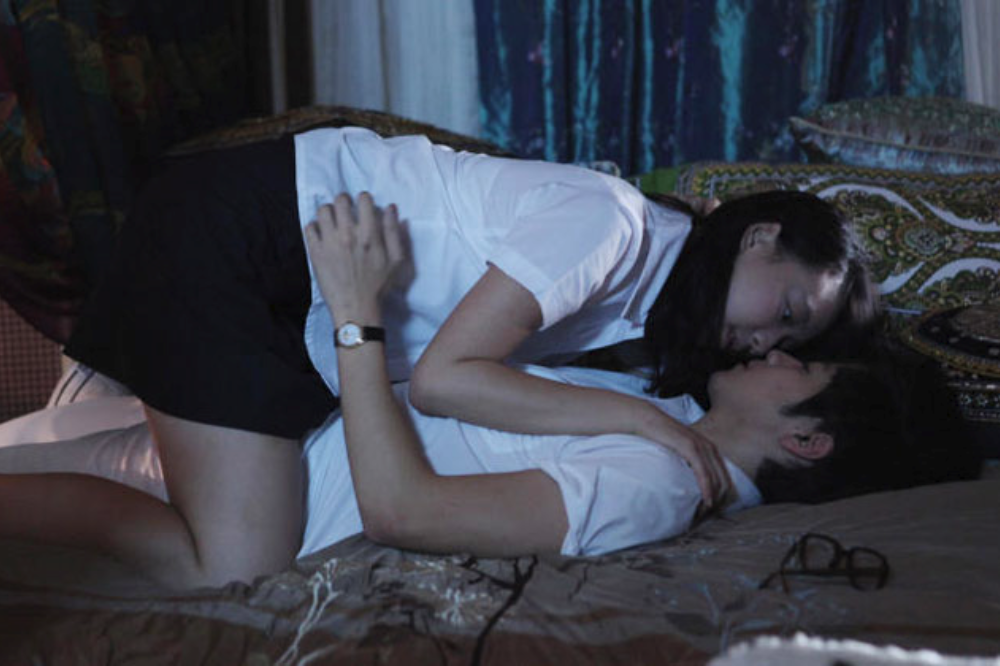 Source
There's just something about coming-of-age films that feature the raw emotions and struggles of growing up that we can all relate to. In Wonder Boy, viewers watched 16-year-old Richard join a singing group and fall in love with Linda along the way. 
Set in Singapore in the 70s where sex and drugs were depicted as vices, Richard's discovery of himself was showcased through this sex scene with Linda, who introduced him to her underground culture.
Watch Wonder Boy on JustWatch.
8. Ms J Contemplates Her Choice (2014) – Shane Pow & Seraph Sun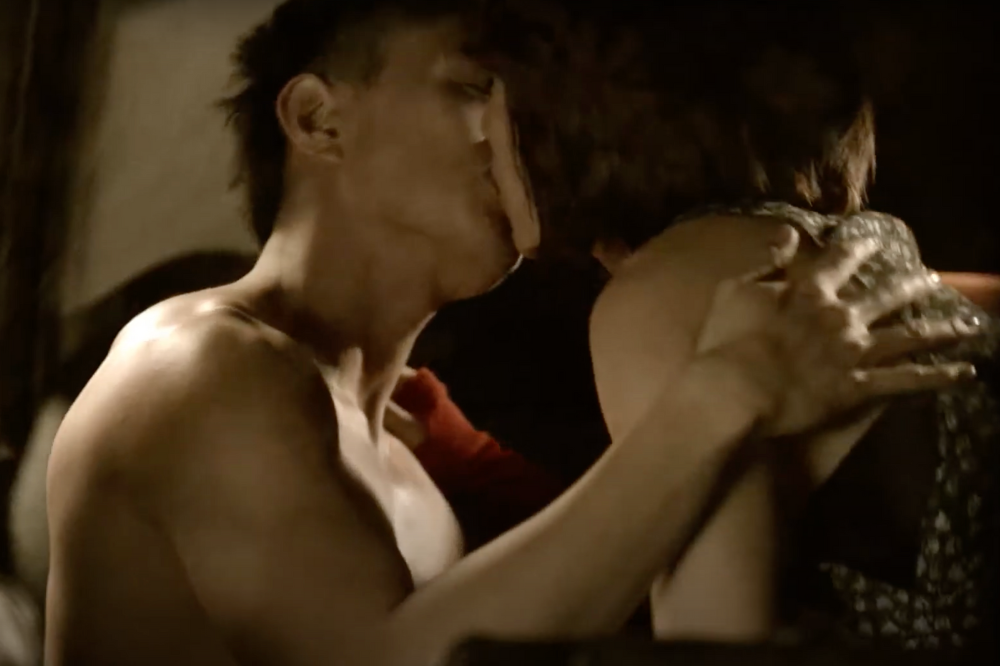 Source
Paralleling the main plot of Ms J Contemplates Her Choice is a young couple played by Shane Pow and Seraph Sun. In this scene, a younger Jo Yang, aka the protagonist, was engaging in a heated car sex session with her law scholar boyfriend, all while hidden in a secluded corner. 
Quoting Minister Josephine Teo who previously claimed that "you don't need much space to have sex", in this case, I guess a car works too. 
Watch Ms J Contemplates Her Choice on Reelgood.
9. Loving You (2020) – Jessica Liu & Ayden Sng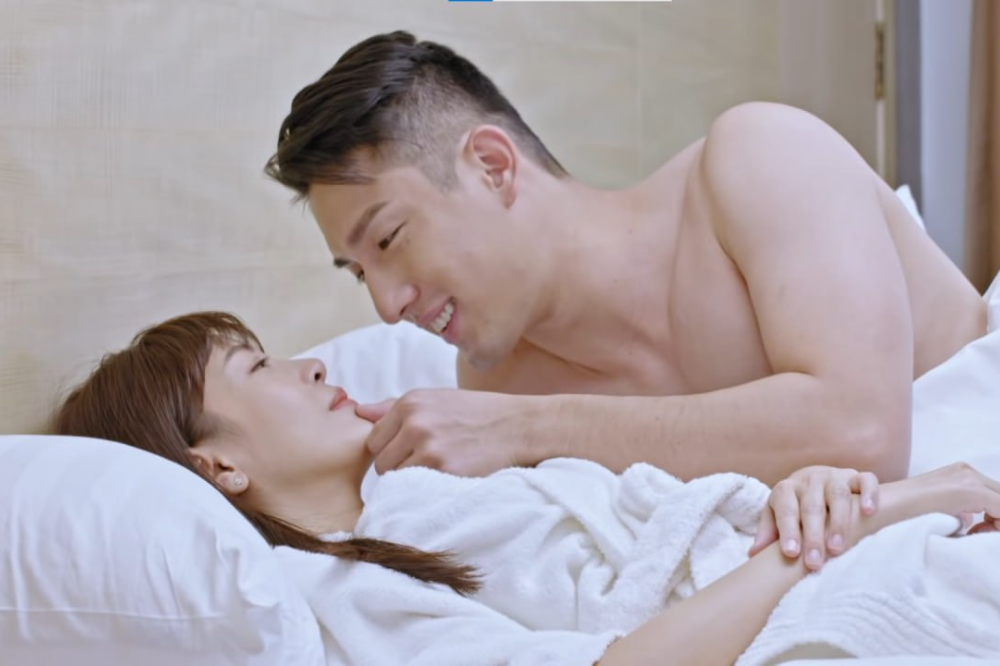 Source
For many ladies, there's a lot of hesitance when it comes to dating someone with a large age gap. But for 40-year-old Lin Li in Loving You, she took a leap of faith and accepted Dong Sheng's feelings, despite him being 18 years younger than her. 
After a dramatic confession, the scene cuts to the couple being lovey-dovey in bed together while naked. Though there aren't any explicitly sexy scenes, seeing the both of them being content with each other in bed proved that love is possible at any age.  
Watch Loving You on meWATCH.
These Local & MediaCorp Shows With Sex Scenes Have Come A Long Way To Become A Norm
As many of us grew up watching local and MediaCorp shows, it's both surprising and refreshing to see that sex scenes have come a long way to become a norm on TV. Especially since some of these Singaporean actors are also familiar faces that we've grown up with over the years.
With more openness on the topic of sex, perhaps Singaporeans can also become more accepting when it comes to starting conversations around them.
Also read:
15 Singaporean Actors From Nostalgic Mediacorp Dramas That Aged Like Fine Wine