Mickey & Friends EZ-Link Cards 
Whether it's at Katong, Chinatown or Emerald Hill, the shophouses you find in Singapore are local gems. From the architecture to the stories behind them, shophouses hold that ever-welcoming aura that'll invite you to explore just what's hidden behind their doors. 
To give us a taste of our heritage with a cute spin, Disney now has EZ-Link cards featuring Mickey, Minnie, Daisy, Donald and Goofy posing in front of SG's historical structures. The cards will be sold as part of Pop Up Disney! exhibition so read on to find out more. 
The EZ-Link cards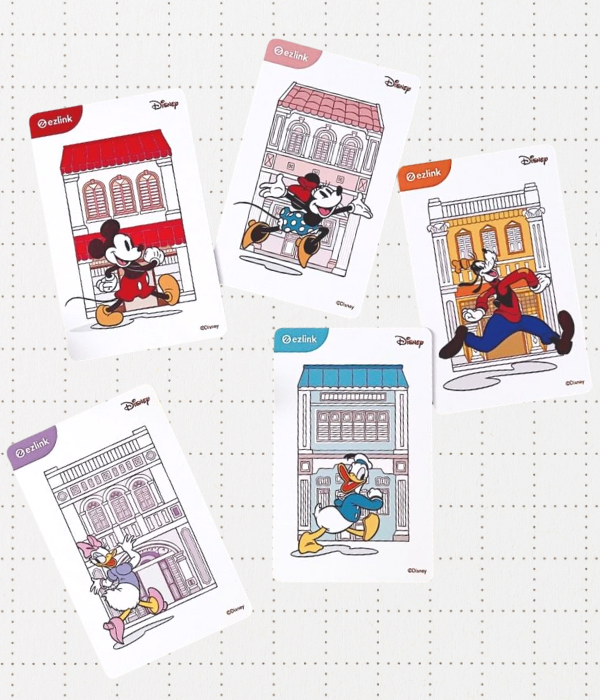 The EZ-Link cards are available in 5 different designs, with every card thematically styled to suit each of Mickey's pals.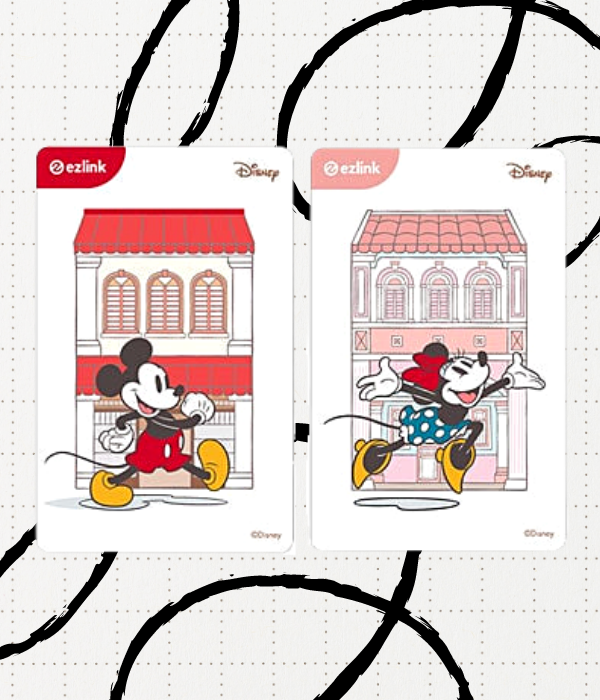 The Mickey and Minnie version of the cards are coloured red and pink respectively, with the 2 characters standing in front of shophouses The characters are designed in the 1935 drawing style of the franchise, which if anything, fits the theme perfectly.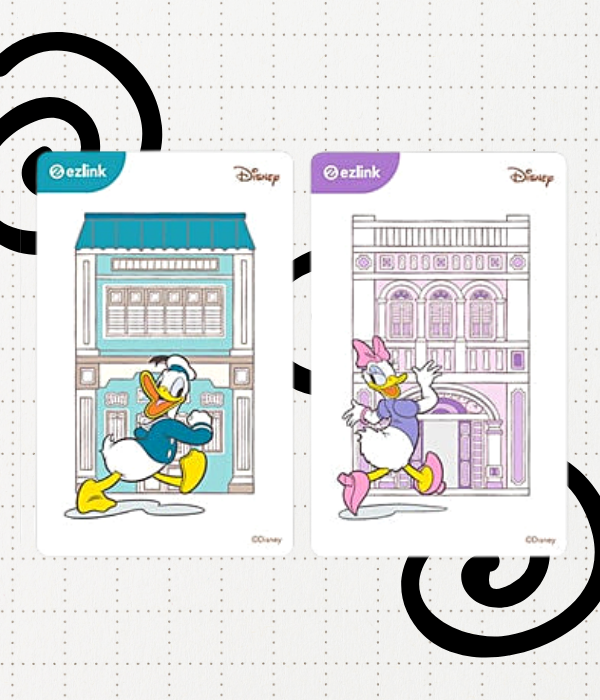 These other 2 EZ-Link cards come in blue and purple to match Donald and Daisy's usual outfits. The shophouse in blue might even look familiar – it closely resembles the building on 97 Amoy Street.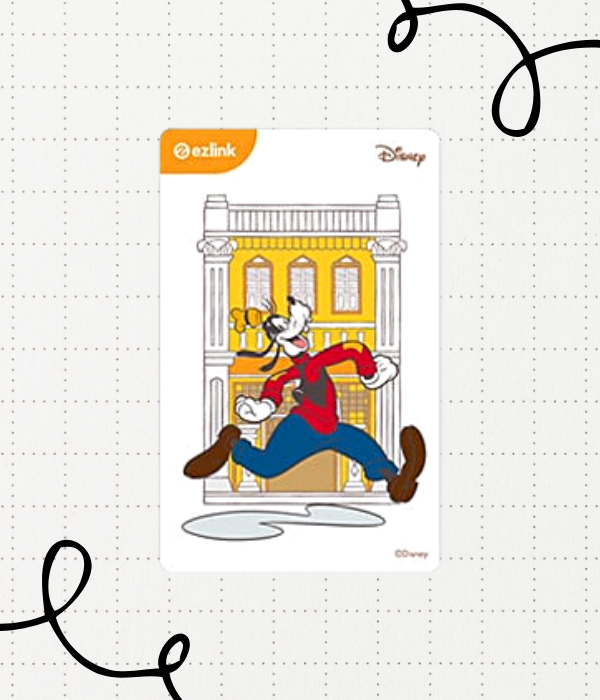 The final version of the card is a Goofy edition which has a yellow shophouse in the background, which complements the silly dog's ensemble. 
All the EZ-Link cards are priced at $10 and can be purchased from the EZ-Link vending machine located in the retail store of the Pop Up Disney! exhibition. 
The Mickey Pop-Up Disney! exhibition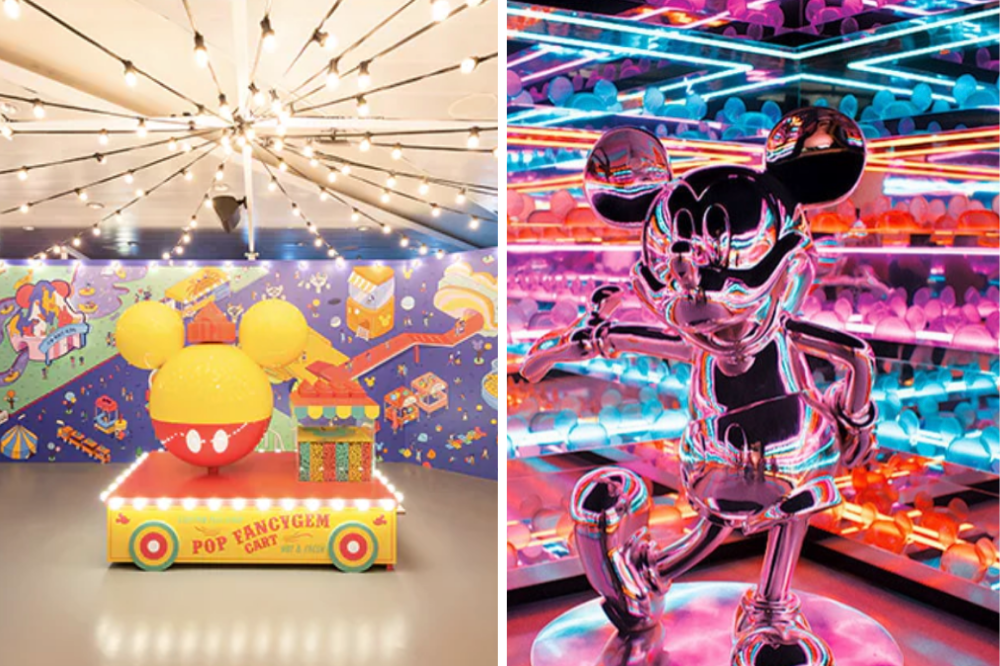 Set-up at Suntec Convention Centre, the Pop-Up Disney exhibition has 7 different rooms decorated in Mickey-themed decor. From the bright multi-coloured lights to the unique Mickey fixtures, you can take all sorts of creative pictures worthy of making it to your main feed on IG.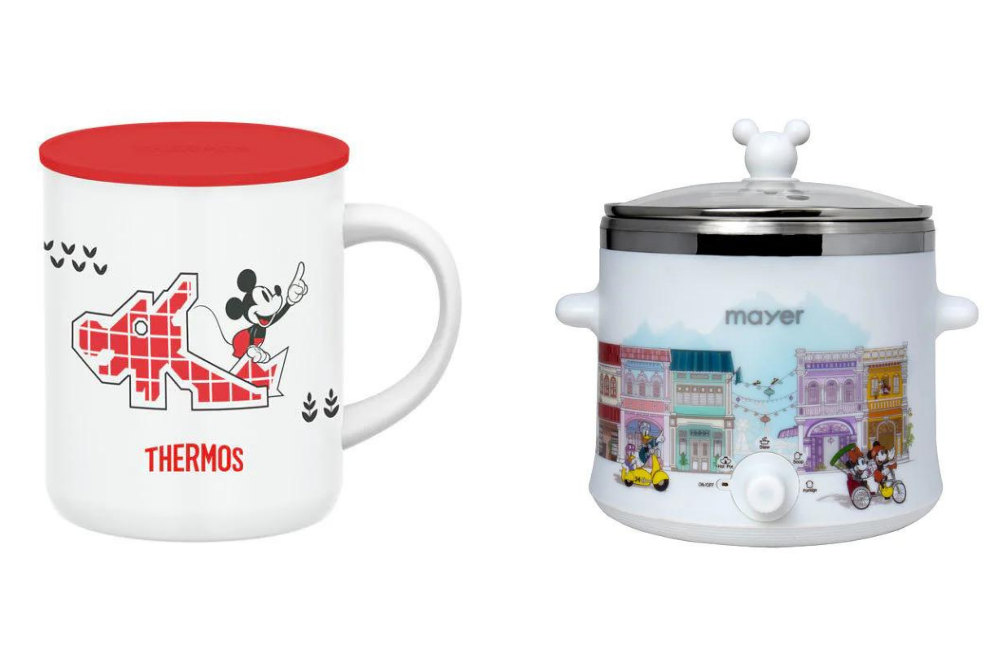 Apart from the booths, the retail store where the EZ-Link cards are sold also have other Mickey-themed items, spruced up with SG-related motifs. 
This mug, for example, features the iconic dragon playground in Toa Payoh while the Mayer cooker has shophouses printed on the front.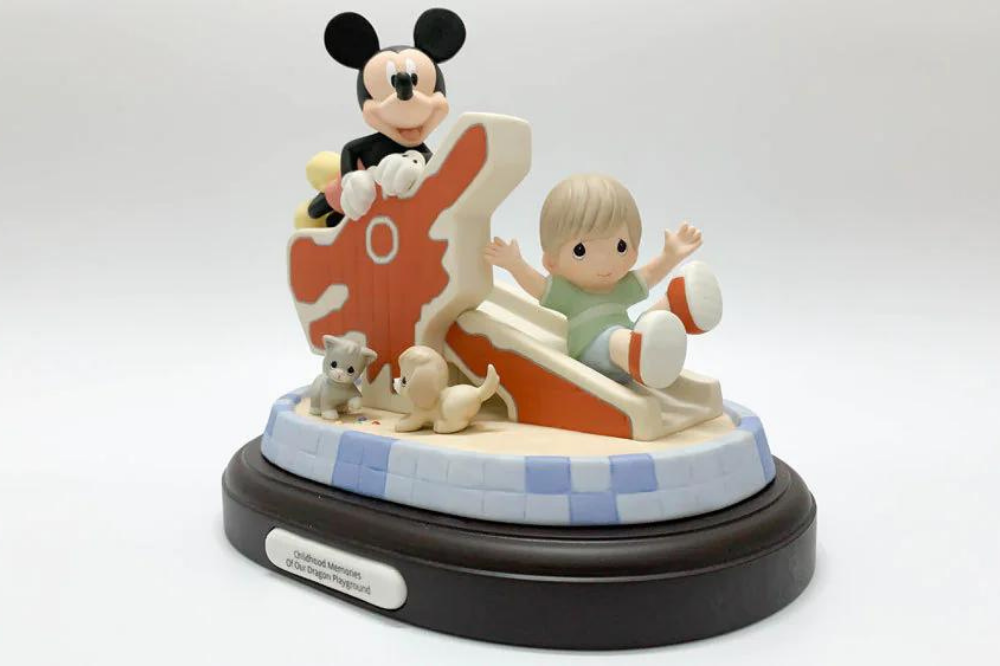 You can even get this Precious Moments figurine which captures Mickey playing at the dragon playground. 
The Mickey Mouse Pop Up Disney! exhibition will be open from now till 20 March 2022 with tickets required for entry. 
These Mickey & Friends EZ-Link Cards Let You Keep A Touch SG's Culture In Your Pocket
Now you'll have an EZ-Link card that'll take you to Singapore's heritage sites both literally and in thought. But you'd want to hurry though – the EZ-Links cards are available in limited stock. The tickets for the exhibition can be purchased online here with special offers if you're purchasing multiple tickets. 
All images courtesy of Disney. 
Also read:
These Disney Christmas Ornaments Feature Mickey, Winnie & Princesses To Add Magic To The Holidays