Miffy & Minion Glass Cups
Living in Singapore, you're probably no stranger to the hot and humid weather here. With the recent spike in temperatures, it is even more important to keep ourselves hydrated. 
There is no better way to cool down than having a cute companion with you as you chug your iced water. These glass cups, which feature the adorable Miffy and Minion characters, will make your morning cuppa all that more enjoyable, and make drinking up a more attractive habit to have.
The cups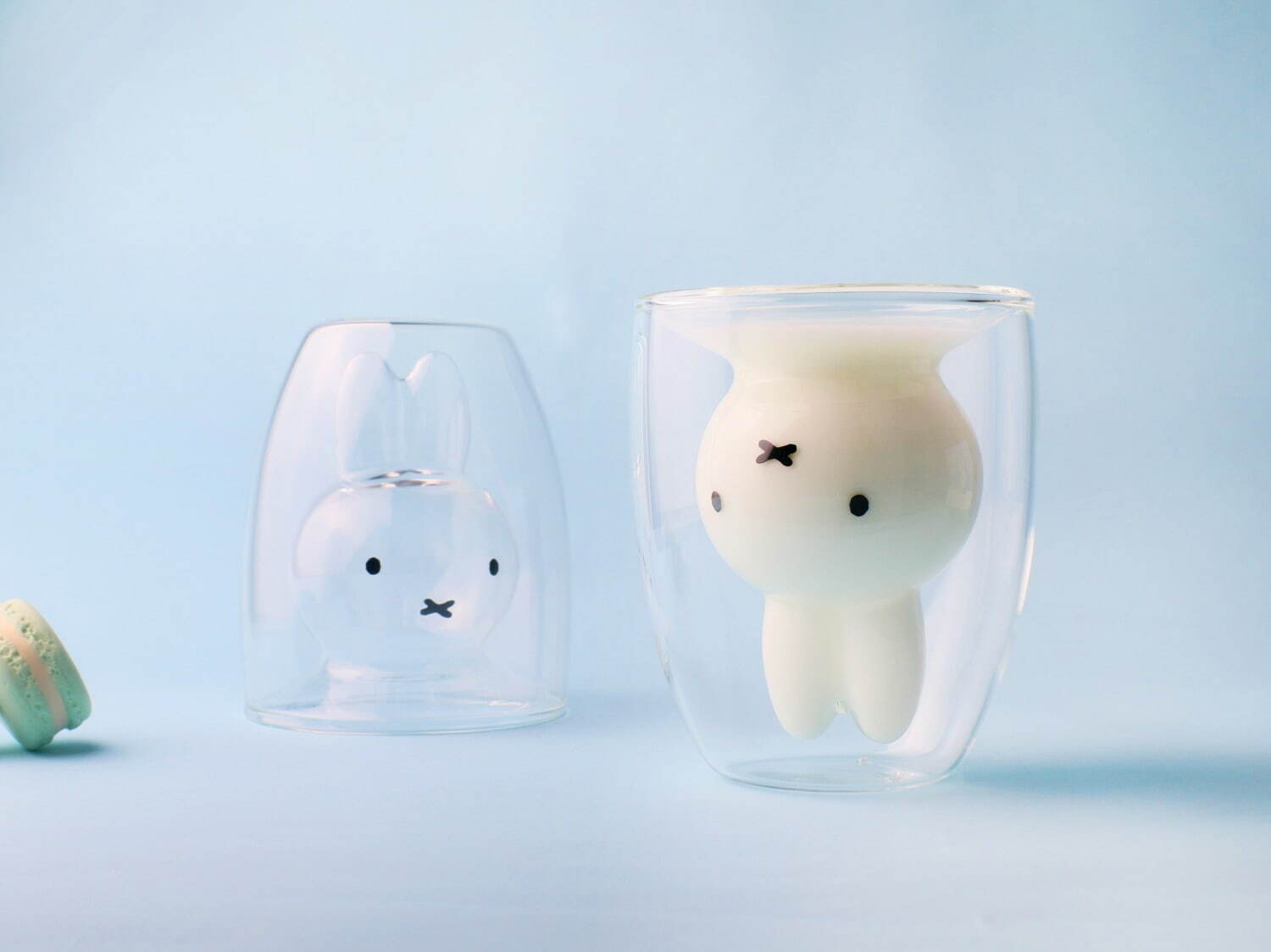 Miffy fans can look forward to drinking out of this cup, whose inner wall is designed to look like the cute bunny's head, albeit upside down. This means that you'll see Miffy the right way up when you invert the glass to display on your kitchen shelf.
The double-walled feature is definitely the selling point of these cups. While it looks like any regular double-walled glass, fill it up and watch a character head or object flesh out!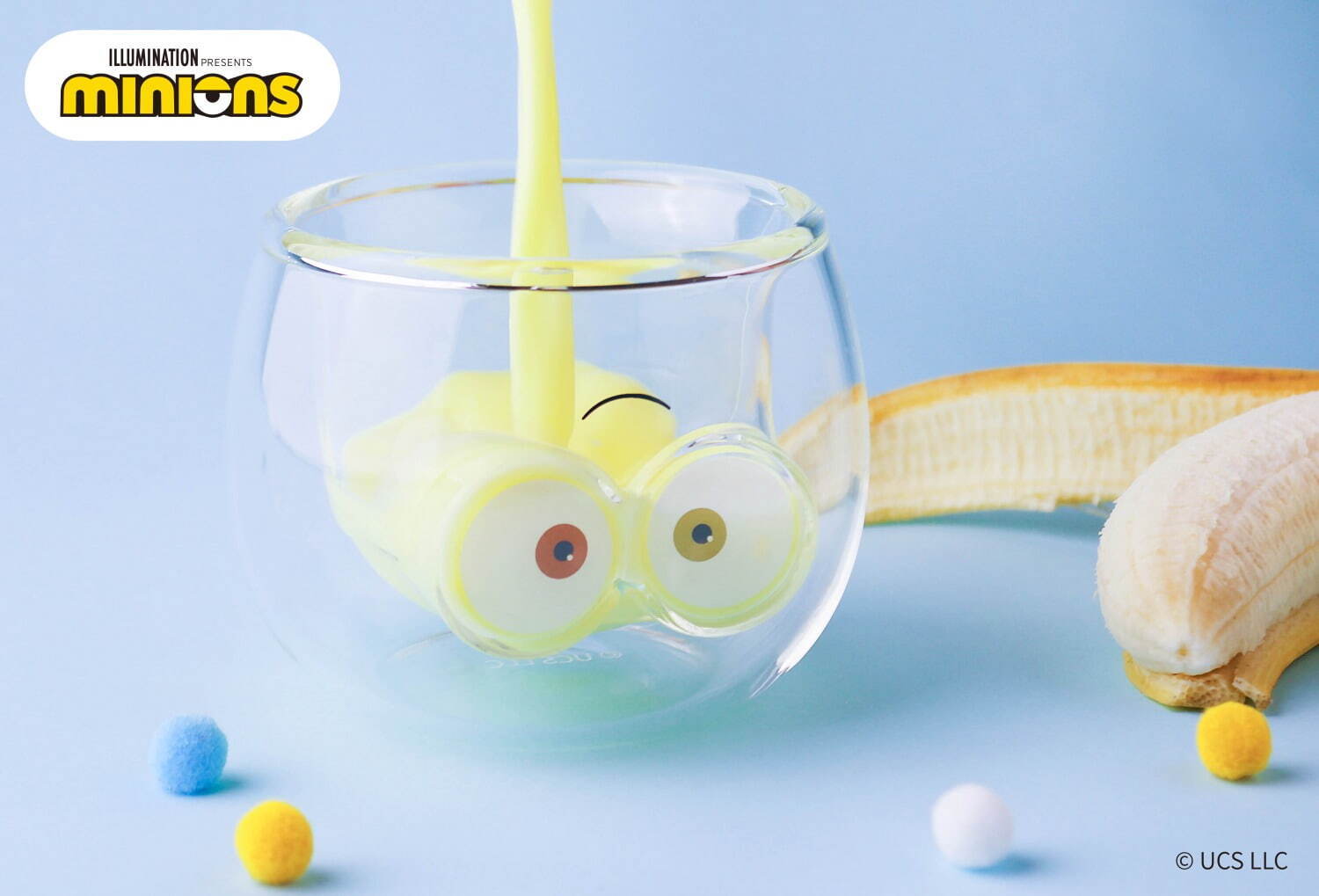 If you're a diehard fan of the Minions franchise, chances are that you've recognised which Minion this cup features. Fun fact: Bob the Minion has heterochromia, AKA having different-coloured eyes. This is because director Pierre Coffin is a huge fan of English singer David Bowie, who also sports naturally dual-coloured eyes.
The glass is also heat- and cold-resistant, so you can use it for a glass of cold juice, and for your morning brew too.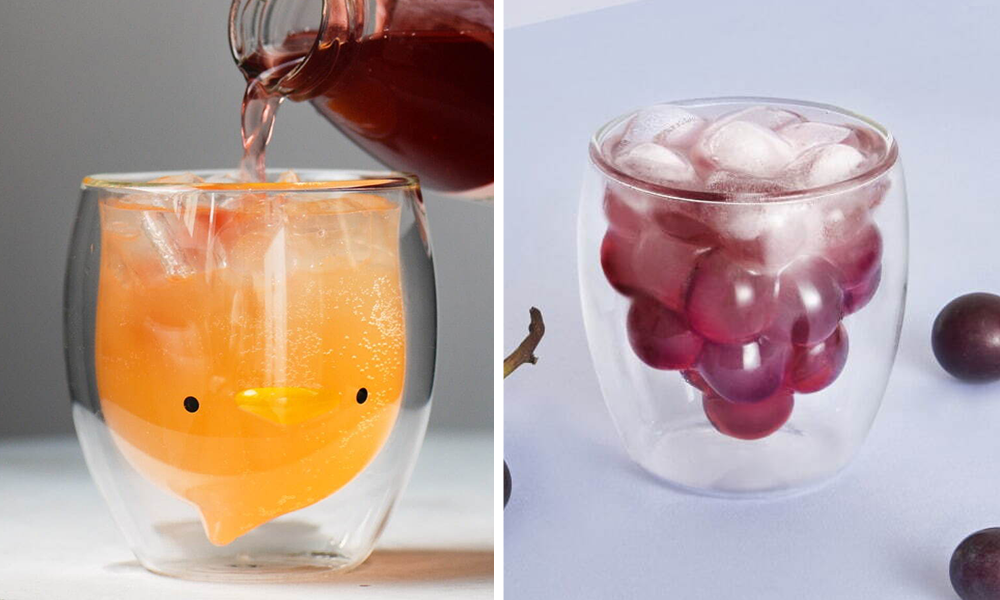 Other variations of the glass, with inner chambers shaped like animals and fruits, are also available, making it the perfect housewarming gift that anyone would love. Take a sip from these cups and set them aside as a display piece to spark dinner table conversations.
This Kawaii Glass Drinkware Allows You To Zhng Up Your Home With Ease
Reminiscent of those atas cups seen on online home cafe channels, these cups allow you to have your own aesthetic kitchen corner. With these drinkware's simple but detailed designs, your counter will be instantly transformed into an Instagram-worthy spot.
Unfortunately, these cups are only available in Japan, but there are other versions on platforms like Shopee.
All images courtesy of Mercis bv.
Also read:
Coffee Bean Has $5 Cold Cups With 3D Bear Figurines Of Healthcare Workers To Celebrate Our SG Heroes