Mini Thermal Flask
ICYMI: living spaces in Singapore are getting smaller than before. To accommodate the change, there are many space-saving kitchenware and home appliances. While they might be small, they don't compromise the chio factor and come in classy designs – just like this mini thermal flask. 
Read on to find out more about this sleek drinkware. 
The design
Chinese brand Bablov recently released their latest drinkware, a mini thermal flask that is available in black and white.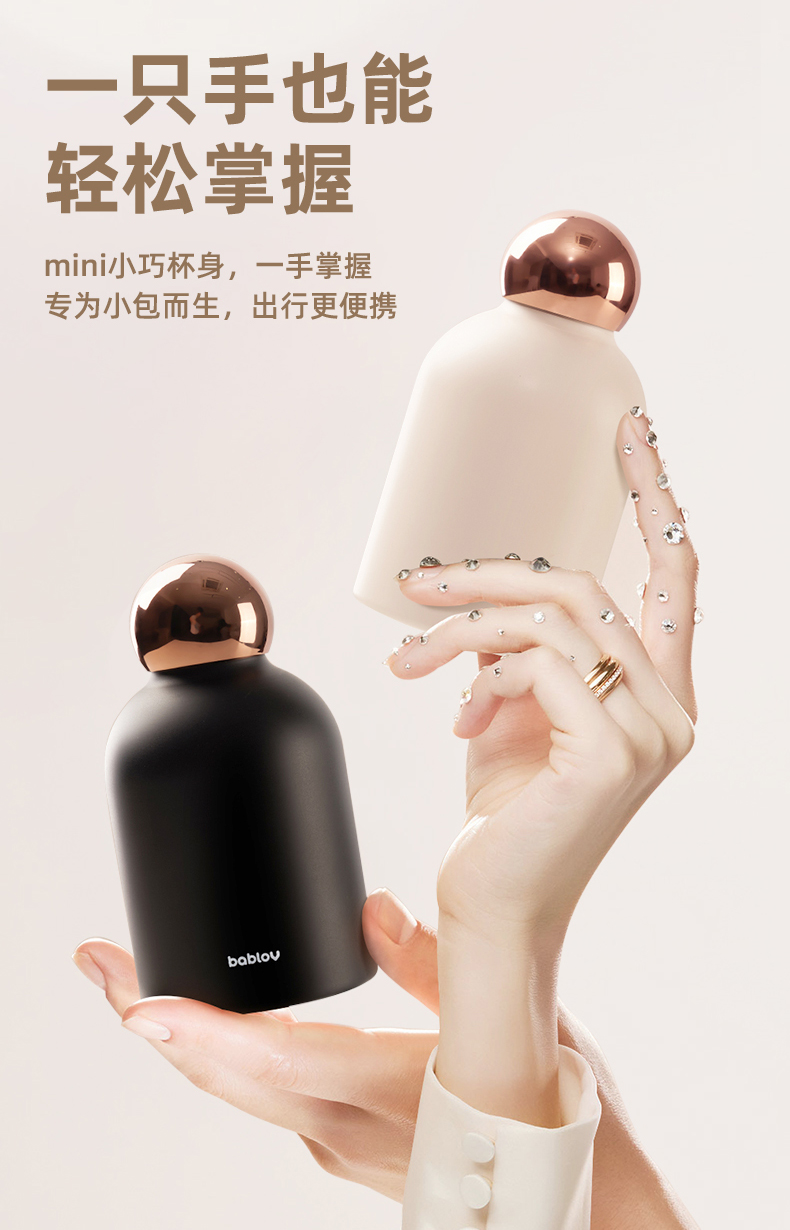 Source
In contrast to the matte texture of the bottle, the cap is decked in a glossy rose gold shade. The base of the thermal flask is made from a rubber material that has an anti-slip function and noise reducing property too. That way, the attention won't be on you when you accidentally place the thermal flask too hard on your office desk.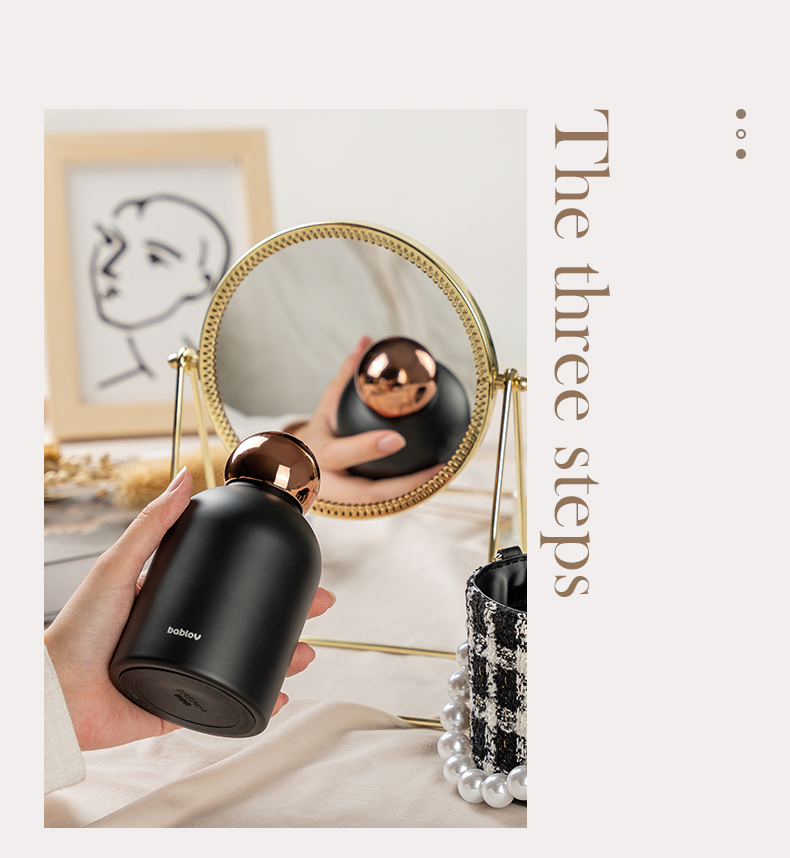 Source
The mini thermal flask can be held with one hand as it is 13.9cm in height and has a diameter of 7.5cm. It also comes with a capacity of 260ml. 
The function
Normally a thermal flask only has one function ‒ to keep your drink warm as long as possible. While this thermal flask keeps your drink warm for up to 6 hours, it also transforms into a warmer in 3 seconds.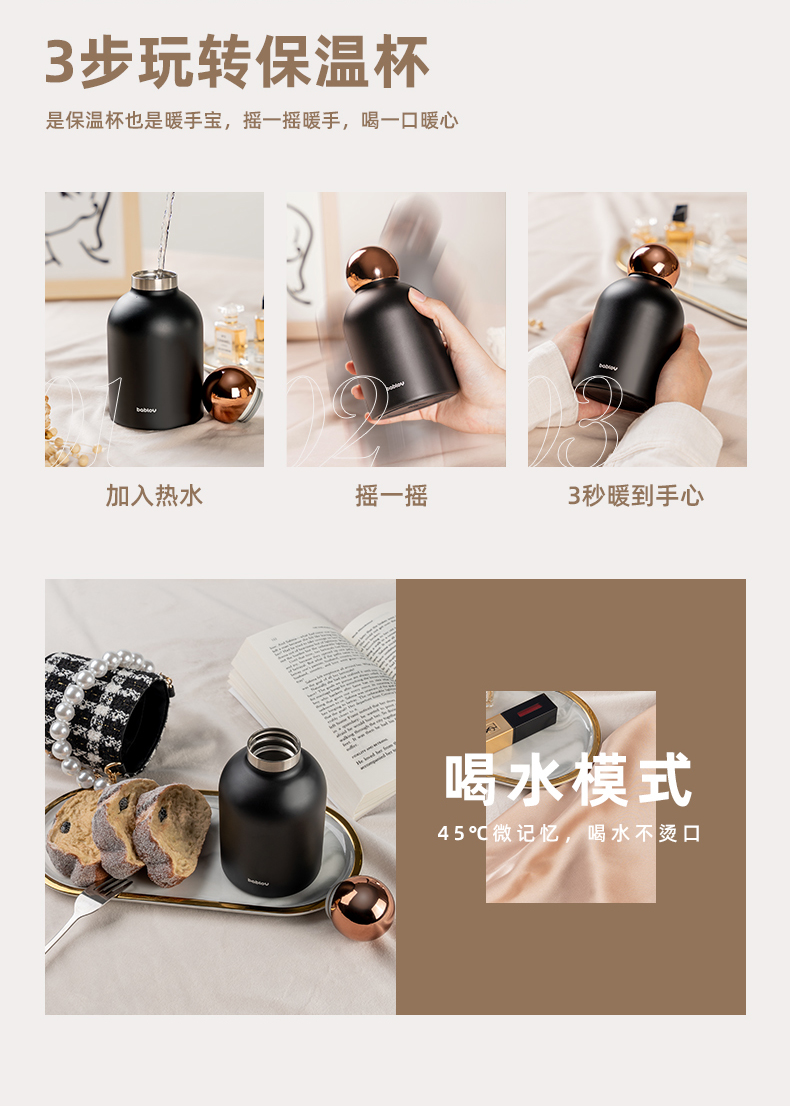 Source
Following the instructions from Bablov, all you have to do is first fill the thermal flask with a warm drink. Then, close the flask before shaking it, and viola – now you have a warmer that is perfect for girls when they are experiencing the time of the month.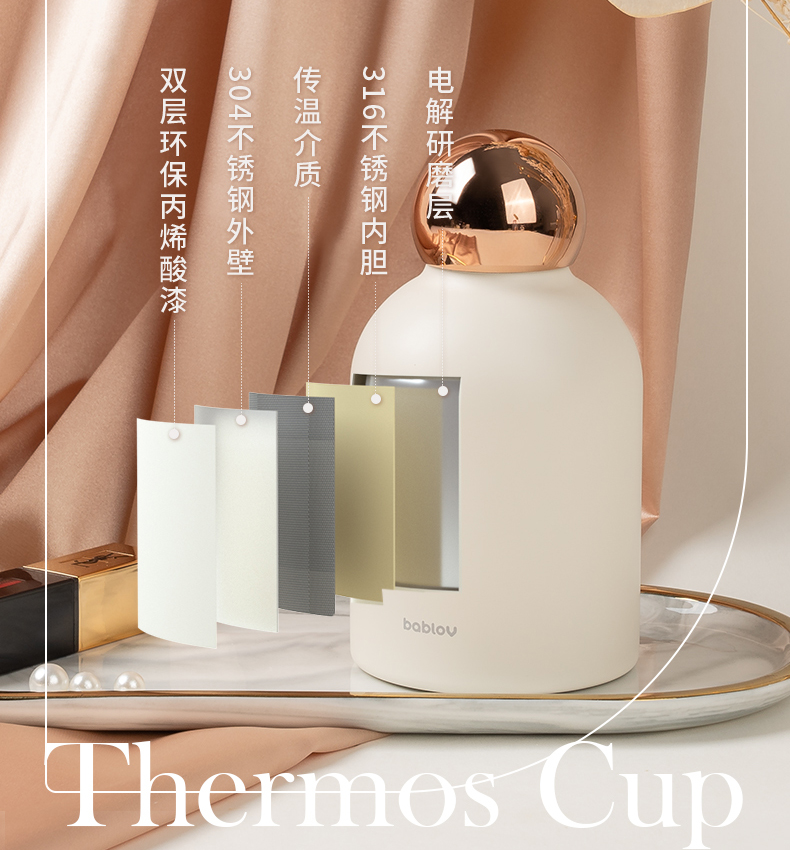 Source
This is possible as it is made from 5 layers of materials like 304 and 306 stainless steel, an electrolyte abrasive layer, and a heat transfer medium. 
Accessories 
Apart from the highlight of the thermal flask being its petite size, the accessories are definitely worth mentioning.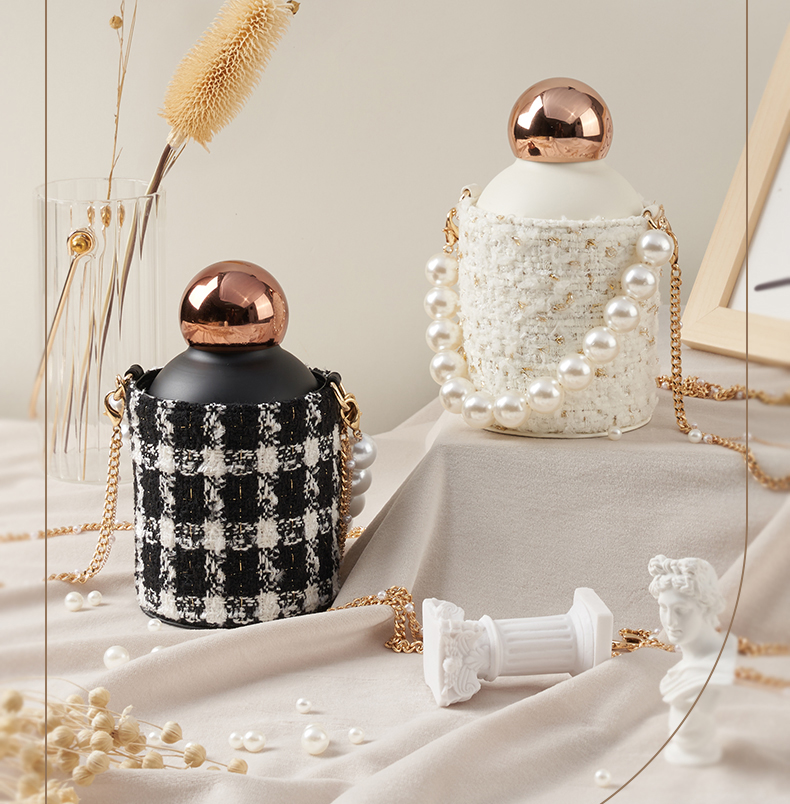 Source
Respective of each colour option, the mini thermal flask comes with a flask holder that reminds many of a tweed outfit. 
With the detachable golden chain, you can carry the thermal flask across your shoulder, adding atas vibes to your OOTD. If you're planning to carry them like a rich taitai, you can also do so by using the pearl strap.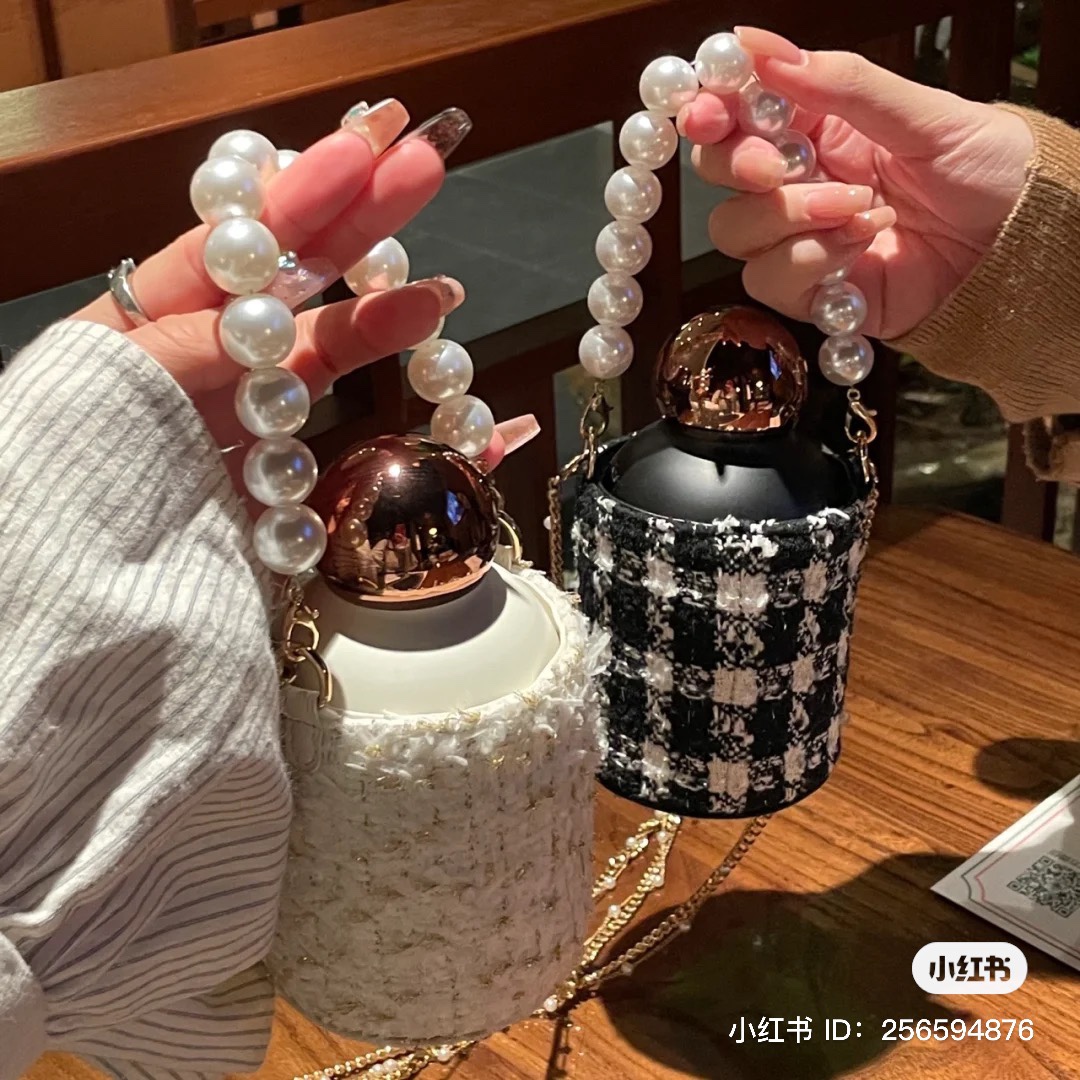 Source
Plus, they make a great gift for you and your BFF so the two of you can be twinsies while heading out with the mini thermal flasks. 
The flask holder is 8cm wide. 
Add Atas Vibes To Your OOTD With This Mini Thermal Flask
This mini thermal flask is a fashionable way to hold your daily cuppa especially when you're on the move. Each thermal flask retails at RMB98 (~S$20.62) and together with the holder, it retails at RMB125 (~S$26.31) on Taobao. 
Also read: 
This Portable Mini Aircon Comes With A Night Light Function For Cooling & Cosy Evenings