Portable Mini Aircon
Most Singaporeans have a love-hate relationship with our weather, but it's especially the latter on days when the heat gets really unbearable. While not everyone is blessed with a pre-installed aircon in their house, there is one other way to stay breezy and cool.
With this portable mini aircon, you can now enjoy cool air whether you're chilling at home or going through another day of WFH.
The design
True to its name, the portable mini aircon isn't lying when it says it is mini. Its dimensions are 14cm x 11.8cm x 16.1cm ‒ similar to the height of a large cup of bubble tea.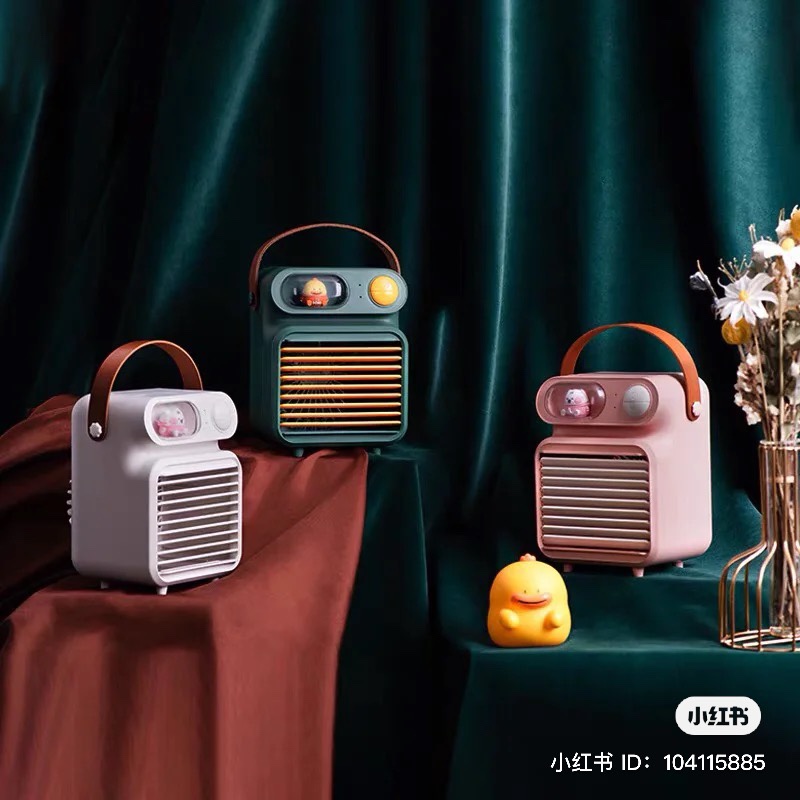 Source
On top of its petite size, each aircon includes a character figurine and they differ according to the 3 colour choices ‒ cherry pink, elegant white and forest green.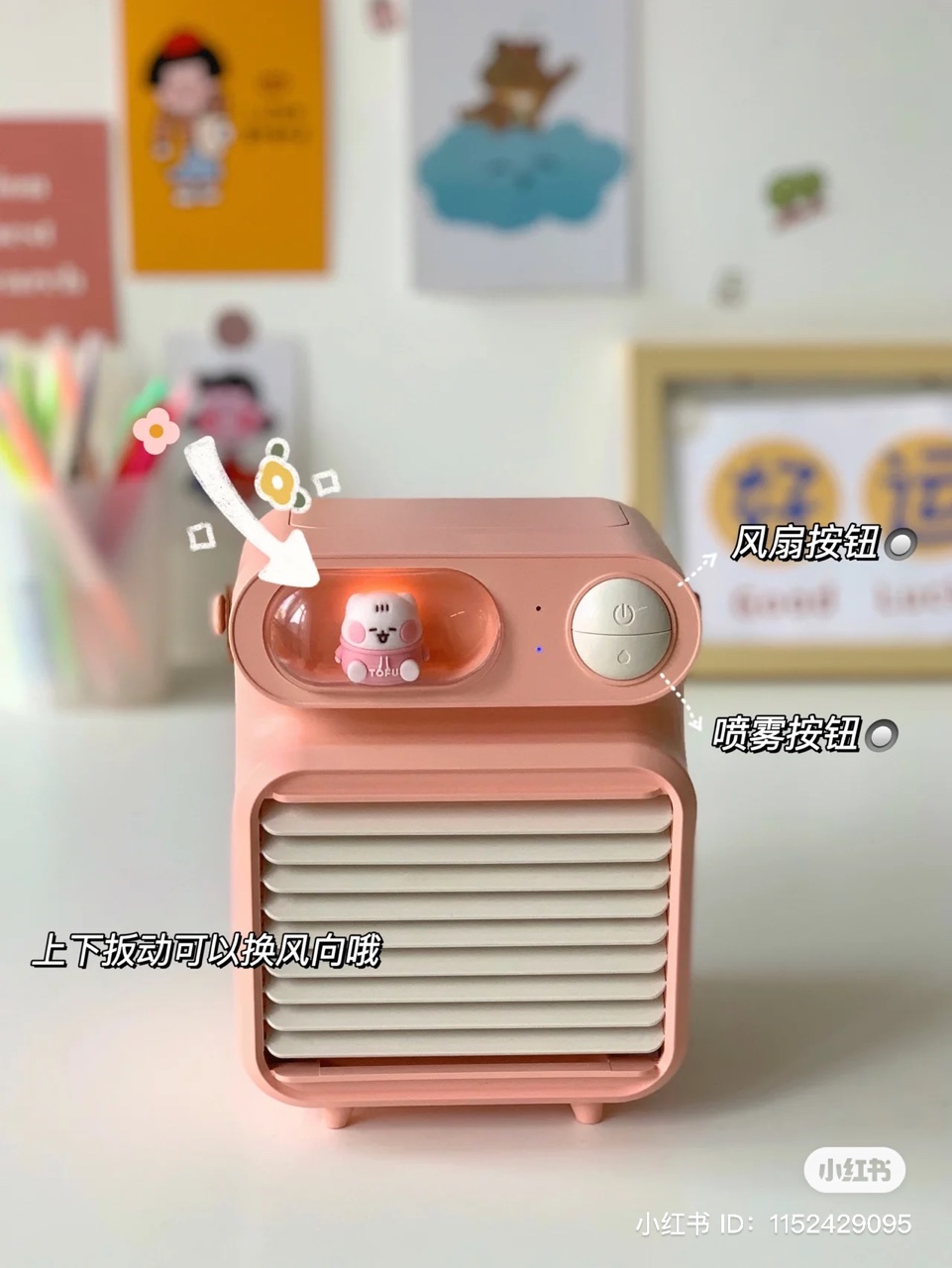 Source
The adjustable aircon grille mostly takes up the front of the aircon and right above, the character figurine greets you from the inside of a transparent cell. Shifting your attention to the right, you'll spot the power switch above the button for the mist mode.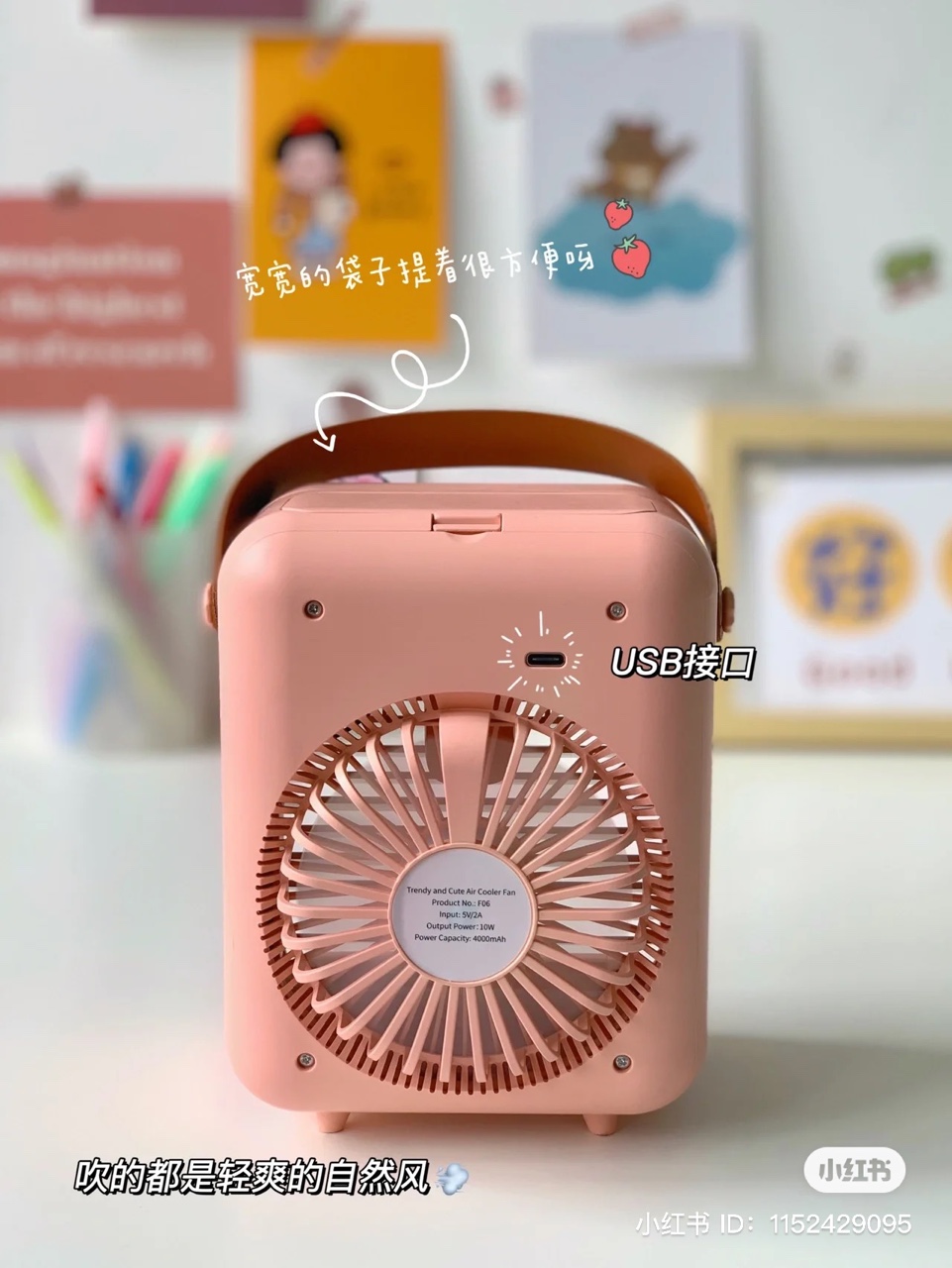 Source
Once it runs out of battery from its 4000mAh power capacity, the portable mini aircon can be charged via a USB cable on the back.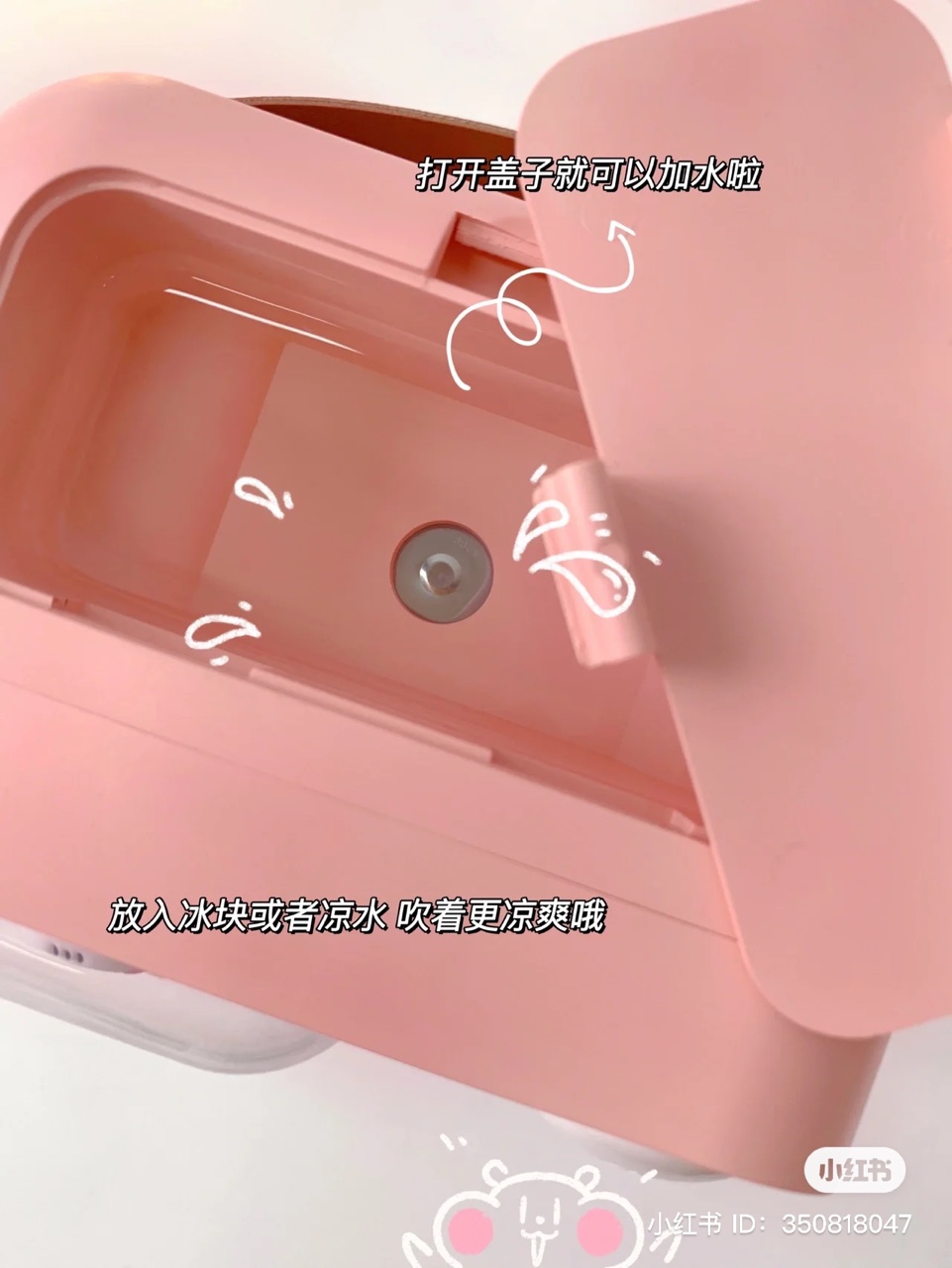 Source
The detachable lid on top opens up to the 150ml water tank and for cooler air, it is suggested to add cold water instead.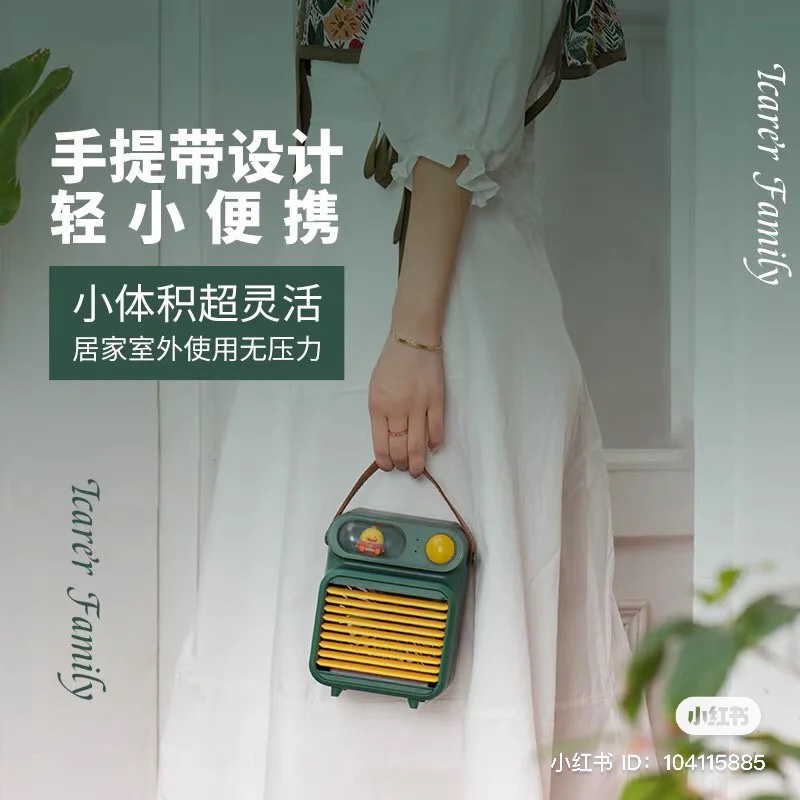 Source
Thanks to the handy strap, you can take the aircon anywhere and even use it while on the go, looking like an avant garde handbag.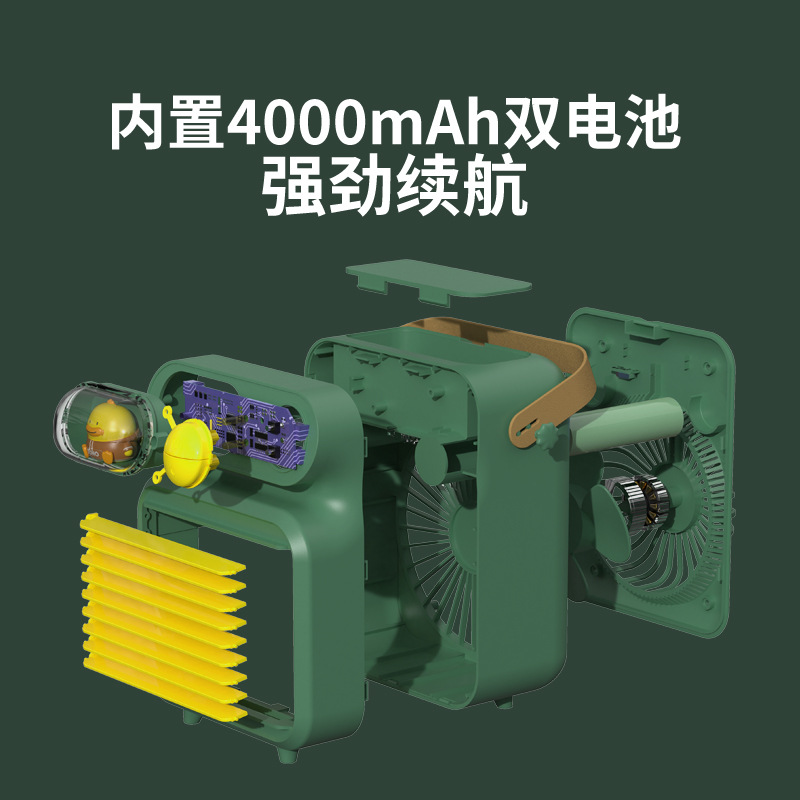 Source
For those who are sensitive to noise, rest assured that you can get a good night's sleep when the portable mini aircon is switched on. It is designed with a brushless motor and has a low noise mute function too. 
That's not the end to its functions – it also doubles as a night light.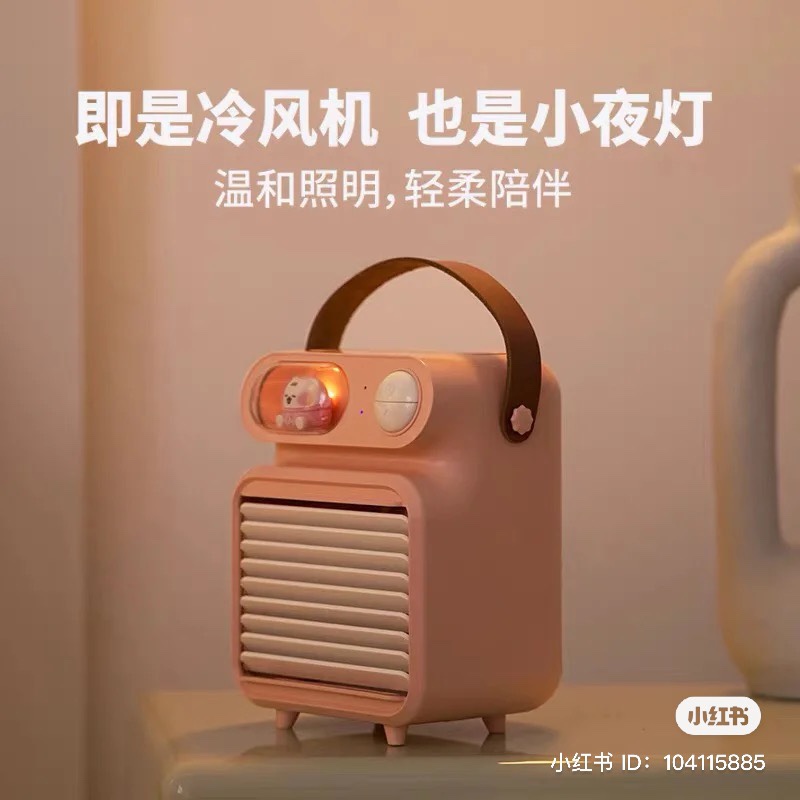 Source
The light source is found behind the character figurine and it gives off a warm, orange glow ‒ soothing for your eyes if you happen to wake up in the middle of the night.  
You Can Now Enjoy Cool Air And Sleep In Peace With This Portable Mini Aircon
This portable mini aircon is a great investment for hot days, especially for those who are tight on living space. You can now cop one for yourself or give it as a gift through Shopee at the price of $38.50. 
If you're looking for more mini home appliances, check out this portable air purifier. 
Also read:
IKEA's New Smart Air Purifier Doubles As A Table So You Can Chill In A Practical & Healthier Home