Minions High Tea Set
As Singapore braces itself to move out of its month-long dine-in ban next week (fingers crossed it won't be pushed back), you might be looking for unique dining experiences to mark the occasion. If you're looking for a family-friendly meal to truly flex that 5-person cap, turn to the upcoming Minions High Tea experience. 
This Minions High Tea set is created by pastry chef Janice Wong for 2am: dessertbar, which has a history of making themed-high tea experiences such as last year's Sakura High Tea set. Read on to find out more about the menu offerings and how you can book an afternoon of bonding for all-ages.
The set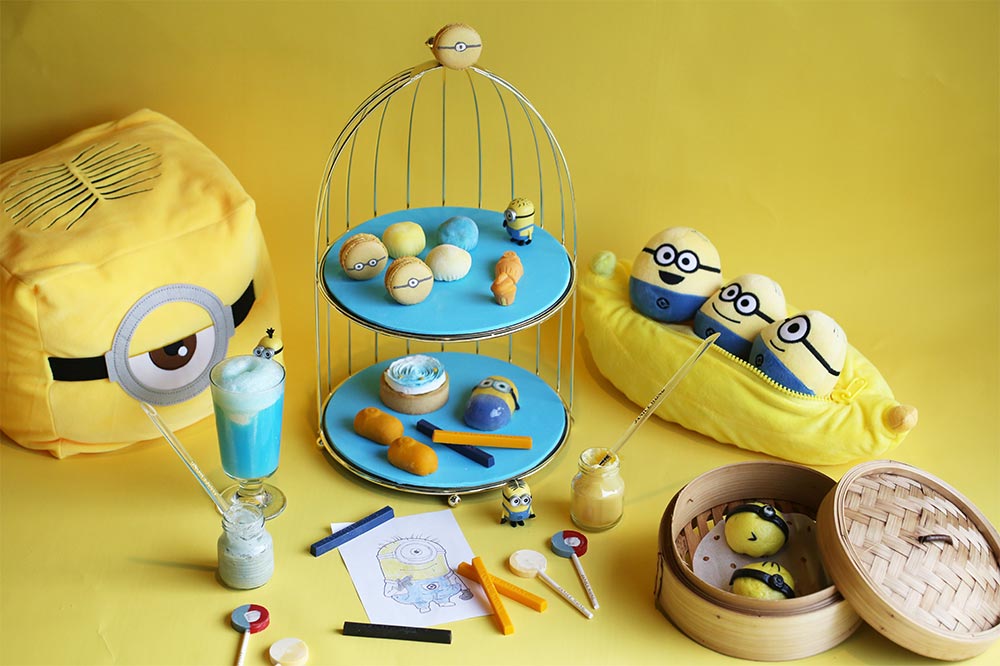 Image courtesy of 2am: dessertbar
As its name implies, 2am: dessertbar's Minions High Tea constitutes designs and shapes of the adorable, overall-clad mischief makers. Aside from delectable bites, an afternoon with the Minions High Tea set is an all-encompassing experience complete with decorations like Minions plushies and action figures. 
Even if you're annoyed by the characters' shenanigans and ordering it for the kids, you can at least have the satisfaction of popping the Minion-shaped pastries in your mouth.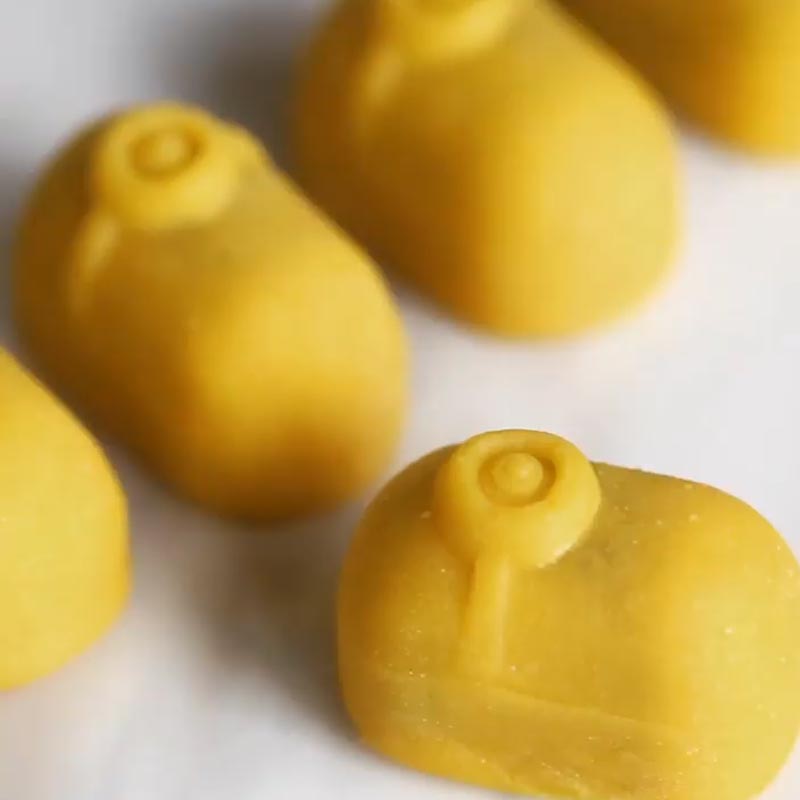 The set was entirely conceptualised by the bar's owner, pastry chef Janice Wong. Last year, under her eponymous brand, she released limited edition Minions snowskin mooncakes for the Mid-Autumn Festival.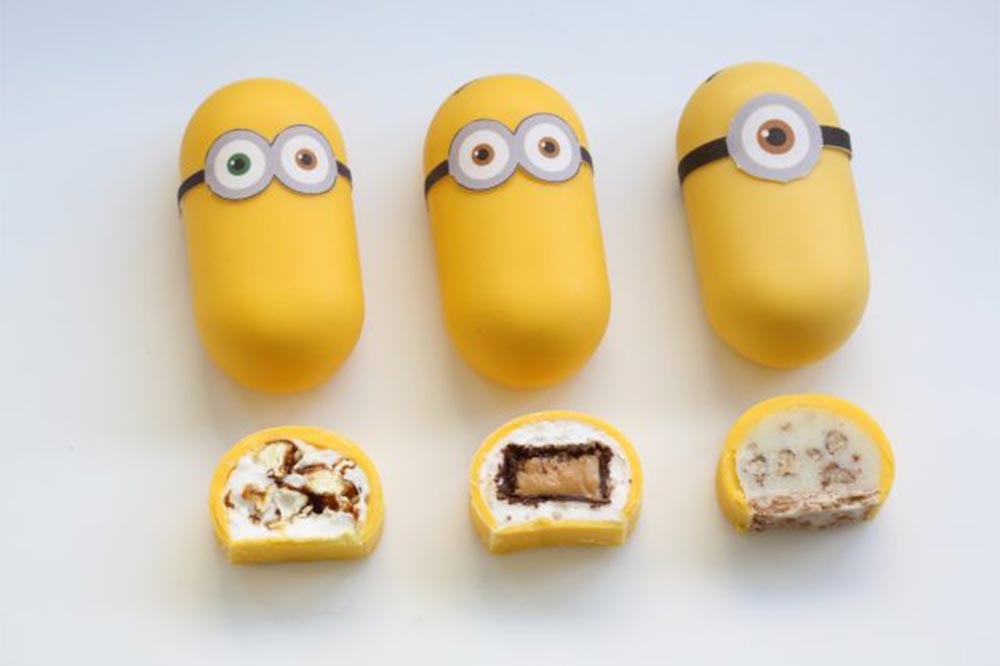 The chef also released Minions Surprise Eggs complete with delicious fudge fillings for Easter in 2020. If you enjoyed these bakes last year, then you're in for a treat with Janice Wong's Minions High Tea set. 
Also read: 
14 High Tea Takeaway Sets In Singapore For An Atas Break While Working From Home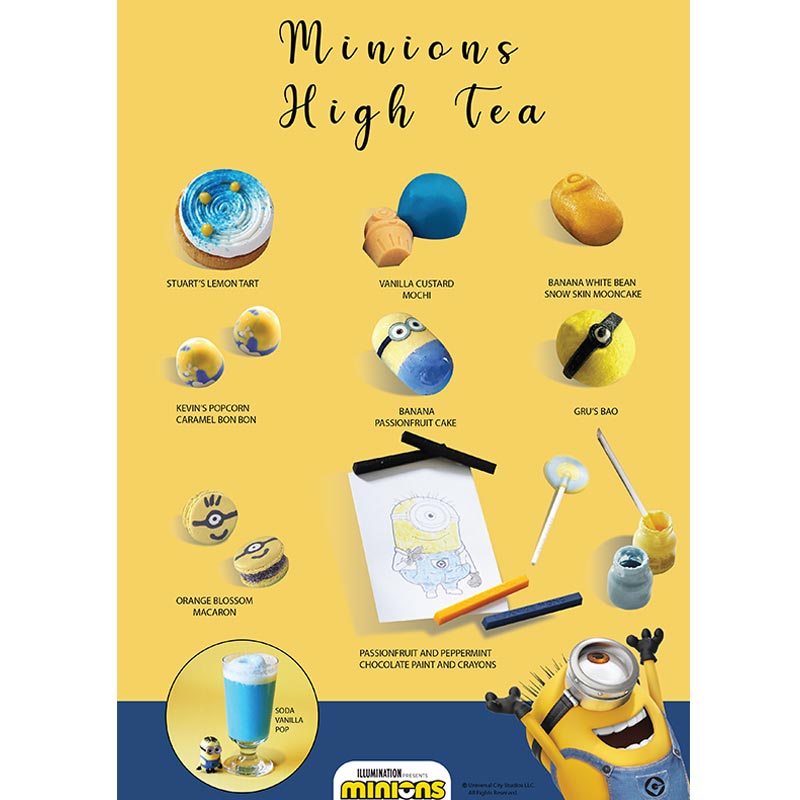 Image courtesy of 2am: dessertbar 
A total of 9 menu items are available for your relishing in the Minions High Tea set. Typical high tea staples are present such as macarons and tarts while you can also get a dim sum fix with Gru's Bao. For those who missed out on Janice Wong's mooncakes last year, they will be included in this set too.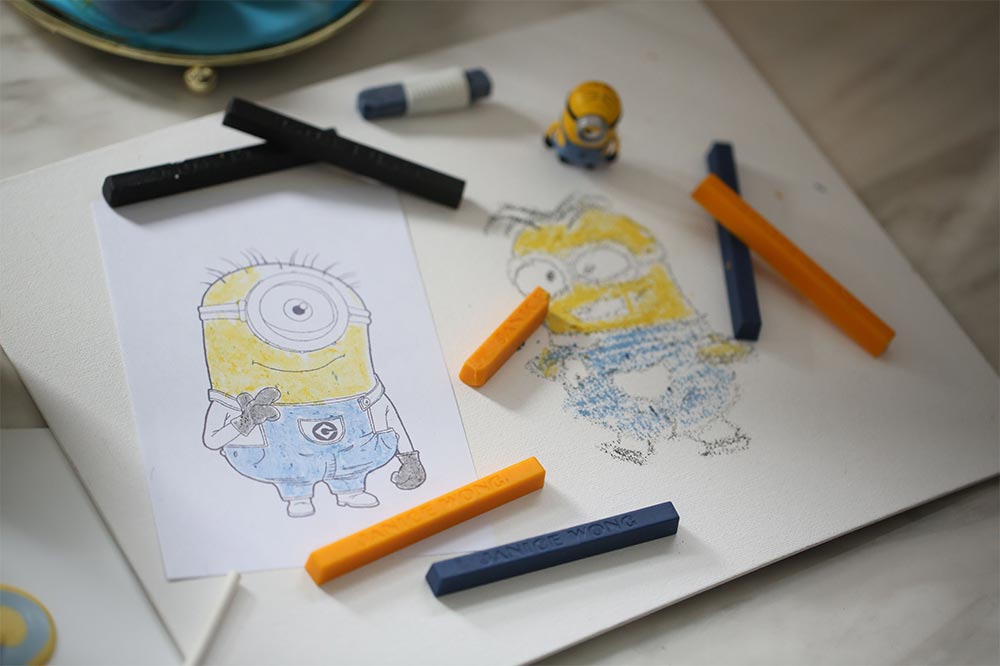 Image courtesy of 2am: dessertbar
Kids will also be adequately occupied with time for arts & crafts as colouring materials are provided. You won't even have to worry about playful ones putting the crayons in their mouth as they are completely edible!
Take The Family Out For Some Bonding With The Minions High Tea Set
We can't think of a more fun way to celebrate the fact we can eat out with our families soon than with the 2am: dessertbar's Minions High Tea set. 
The Minions High Tea set will be available at 2am: dessertbar from 22 June to 31 July and will be served every Tuesday to Sunday from 3pm to 6pm. Tickets can now be purchased from 2am: dessertbar's website so make sure to book ASAP to avoid disappointment. Each ticket will cost $55 nett per adult and $40 for every child under 12. 
Don't fret if dining-in restrictions are extended though. You can still check out this list of high tea takeaway sets in Singapore to have a tai tai afternoon from the comfort of your home. 
Cover: Images courtesy of 2am: dessertbar.
Also read: 
16 Weekday High Tea Promotions In Singapore From $20++ Worth Taking Leave For, Including 1-For-1 Deals