Sakura High Tea Set
Those of us in Singapore can't visit Japan to watch the beautiful blooming of sakura flowers this year. Thankfully, a local dessert bar is bringing the flowers to us instead. From 6 March 2021, 2am: dessertbar is introducing its Strawberry Sakura High Tea set. It features fresh Hanami Sakura flowers specially flown in from Nagoya, Japan.
Grab your bestie and level up your high tea experience, enjoying sweet treats while gazing at lovely sakura blossoms. This high tea set is only available for 3 weeks, so make sure to book a reservation as soon as you can.
The high tea set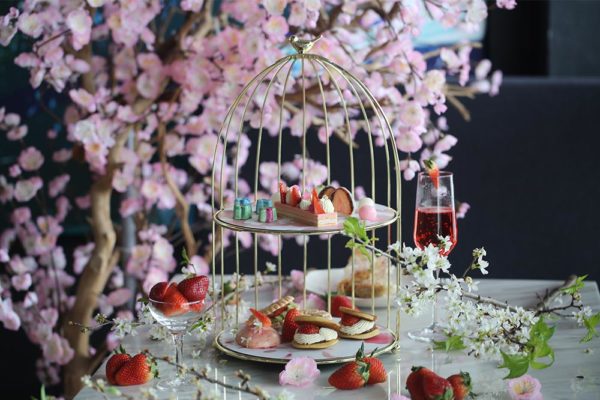 If you're a fan of fresh and sweet strawberries, this is the perfect set for you. Indulge in all things strawberry such as mochis, mousse cakes, tarts and many more. A variety of Japanese sweets such as Ichigo Daifuku, strawberry Kakigori and strawberry green tea Monaka are also included so that you can pretend as if you're dining in Japan. 
The Strawberry Sakura High Tea set is placed in front of the pretty cherry blossoms, so you and your friends can snap some insta-worthy pictures while you're there.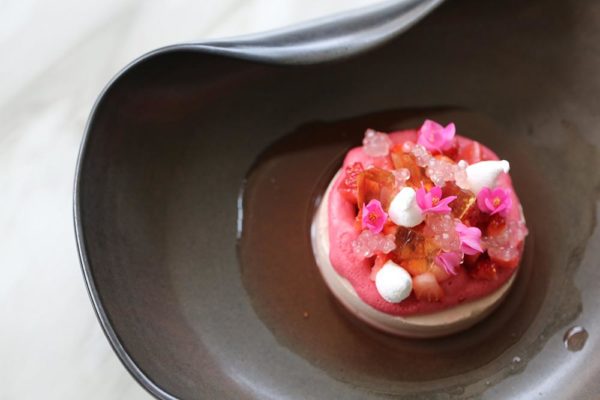 Besides viewing the sakura blossoms, there are even flowers infused in the desserts. The Strawberry Roku Gin Caprese Dessert is decked in various shades of pastel pink, topped with small flower blossoms.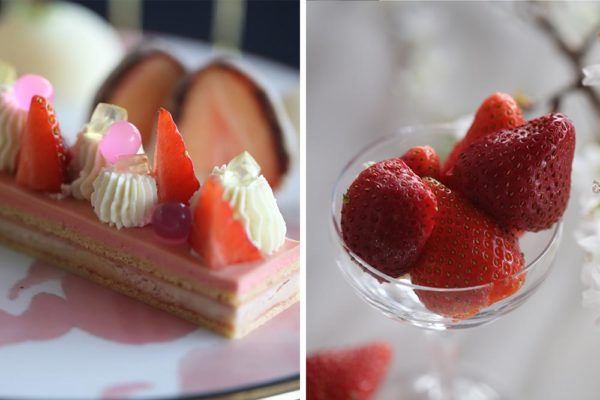 On top of Japanese-inspired sweet treats, there are also twists on classic desserts as well, such as the Strawberry Yuzu Opera Cake (left). The high tea set also comes with Compressed Strawberries with sweet milk (right), for those who want to enjoy the pure taste of yummy strawberries.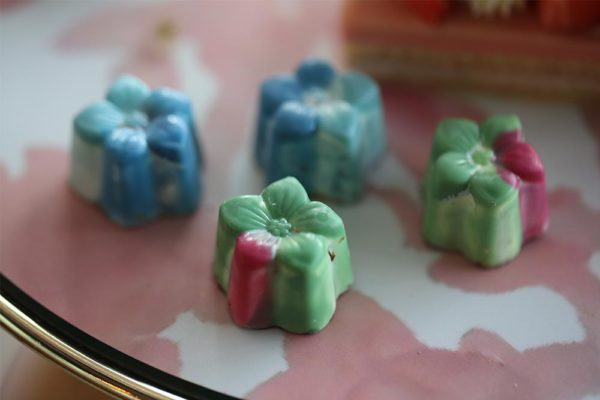 Continuing the sakura-themed experience, the set also includes caramel chocolate bon bons shaped like the sakura flowers. Unlike the pink and red palette of the high tea set, these bon bons stand out from the rest with their unique bright green and blue colours. Each bon bon is carefully crafted with details to appear just like the sakura blossom, looking almost too pretty for you to pop into your mouths.
This Sakura High Tea Set Is Perfect For A Weekend Date With Your Girlfriends
Don't miss out on this super chio high tea experience, as the Strawberry Sakura High Tea set is only available for 3 weeks from 6 March 2021 onwards, priced at $49.50 per pax. Limited to 10 sets per seating, jio your girlfriends and make your reservations at 2am: dessertbar's page asap. If sakura and strawberries are not your thing, turn to this list of high tea spots in Singapore instead.
All images courtesy of 2am: dessertbar
Also read:
Daiso Korea Released A Cherry Blossom Collection With Pastel Pink Items For A Taste Of Korea's Spring Season