Moleskine Sakura Notebooks
In a blink of an eye, we're already into our third month of 2022. If you're still struggling to get your days organised, it's still not too late to invest in a notebook or planner. To motivate you in the upcoming months, Moleskine has launched a new Sakura 2022 collection featuring chio pink notebooks designed by Japanese textile designer, Yuri Himuro. 
The collection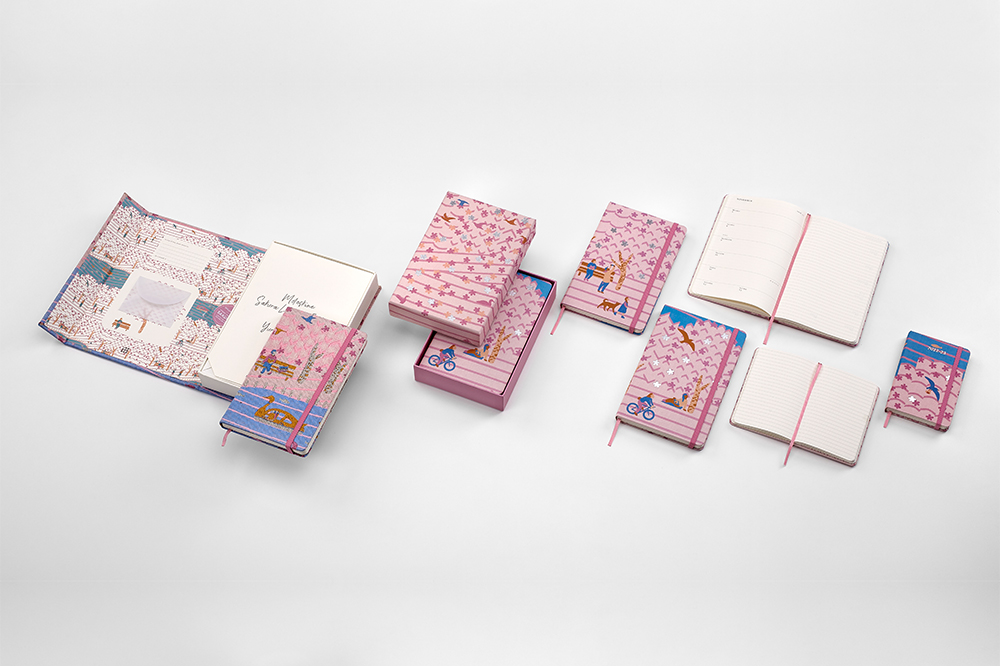 From left: Sakura Collector's Box, $159; Sakura Set, $85; A5-sized notebooks, $47 each; Pocket-sized notebooks, $37
The collection features a variety of notebooks and planners in unique textures and different sizes, each with a common theme of Ueno Park. FYI, Ueno Park is a favourite Tokyo cherry blossom viewing spot in Japan. While we still can't travel to Japan to view the cherry blossoms IRL for now, these notebooks serve as a great way of bringing the experience to us instead.
That's not all there is to this collection. Moleskine will also launch an additional A5-sized 18-month diary and a pocket-sized 18-month diary in May 2022.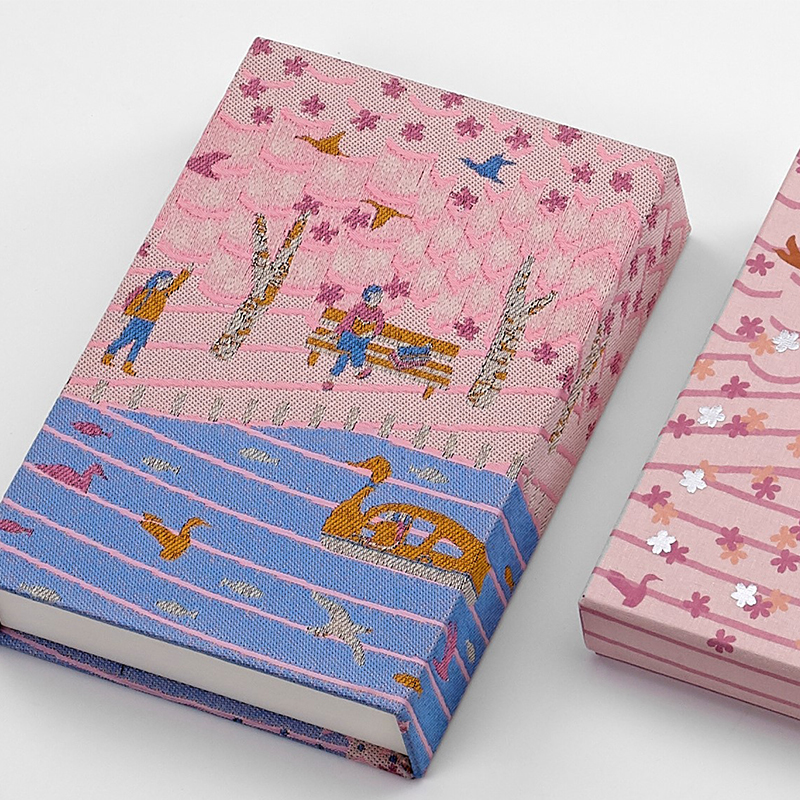 Unlike your typical paper notebooks, the Sakura Collector's Box is adorned with 2 layers of SNIP SNAP fabric, aka a double layer material that can be cut to reveal cherry blossoms flowering beneath. This means that you can customise your notebook according to your own creativity, and feel the different textures of the cherry blossoms.
Inside, users can find 2 signature 18-month planners. The box details down to swans in the lake and people sightseeing in the park — a relaxing imagery to calm you down when you're feeling stressed.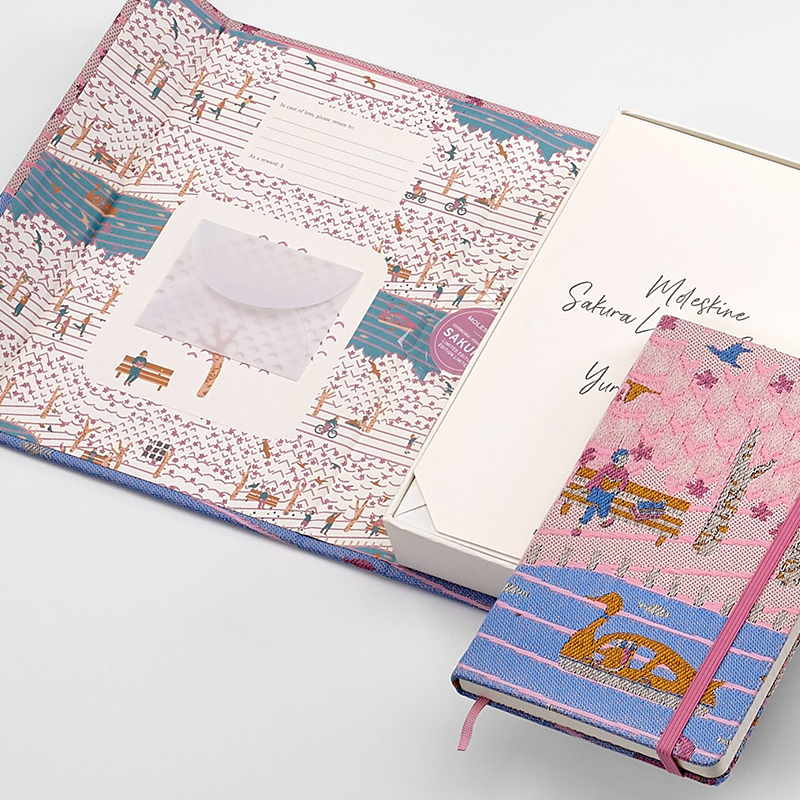 On the inside, more details of people exploring Ueno Park decorate the cover. The design has us wishing that we could jump inside and whisk away to Japan too.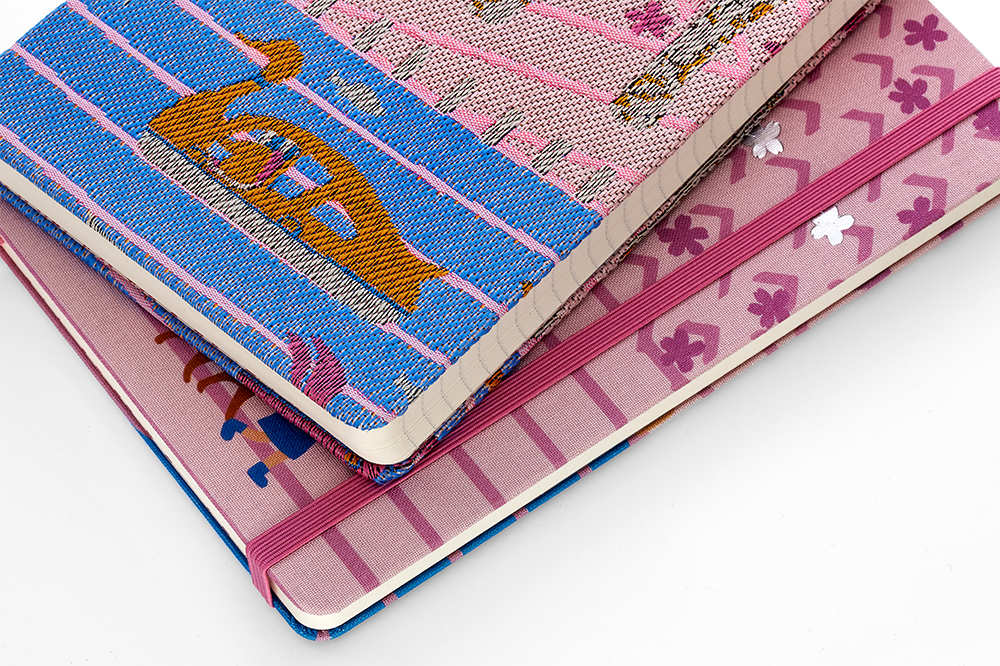 These notebooks also serve as great gifts for your BFFs who love the soft aesthetics of Spring. In line with the season, Moleskine is also introducing their customisation machine in-store at Paragon. So you can now opt to get it specially customised with your giftee's name on the cover.
Add Colour To Your Days With The Moleskine Sakura Notebooks
The Moleskine Sakura 2022 notebooks have us falling in love with the soothing pastel colours of cherry blossoms as we approach Spring. The collection is available at Moleskine Paragon and you can find more details on Moleskine's official website. 
Take the cherry blossom experience even further with Raffles Hotel's Sakura Afternoon Tea, with sweet treats shaped like the flower blooms.
All images courtesy of Moleskine.
Also read:
Raffles Hotel Singapore Brings Back Their Sakura Afternoon Tea For A Cherry Blossom Experience In SG