Multi-Purpose Dual Cooker
Calling all minimalists — if you're looking for more space-saving kitchenware, Taobao has a multi-purpose dual cooker that's both affordable and functional. Decked in classy white hues and containing two cooking pots, now you can enjoy a quick and cosy home-cooked meal in the comfort of home.  
The design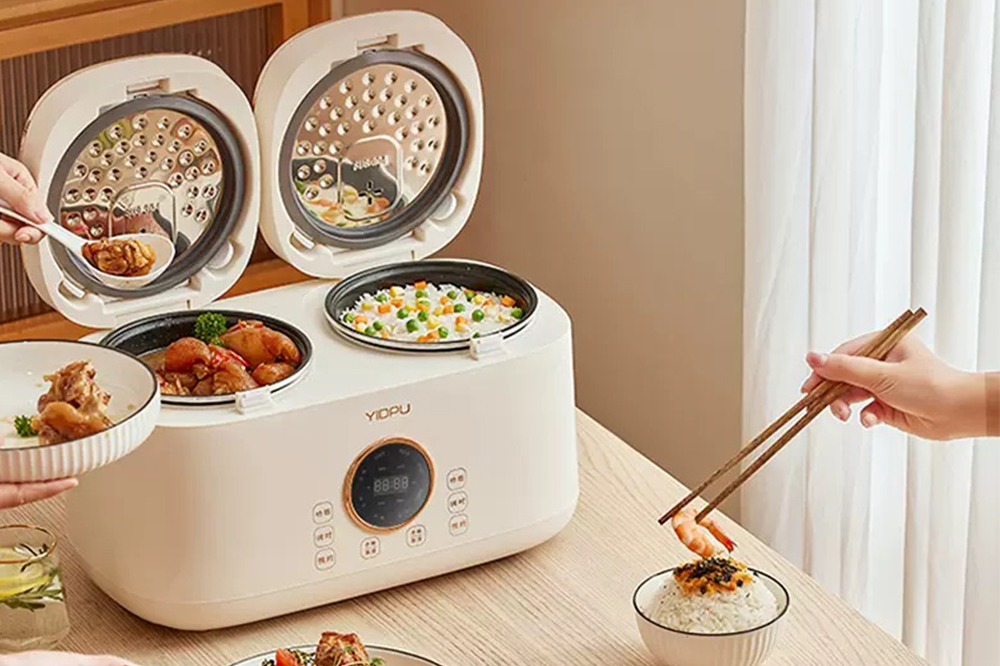 Just like in any other Asian household, rice cookers are a common sight. But most of us are used to seeing a bulky single pot that only has one function: cooking rice. 
Unlike the standard rice cookers we have at home, this dual cooker allows you to save time by cooking both rice and stew together in one device.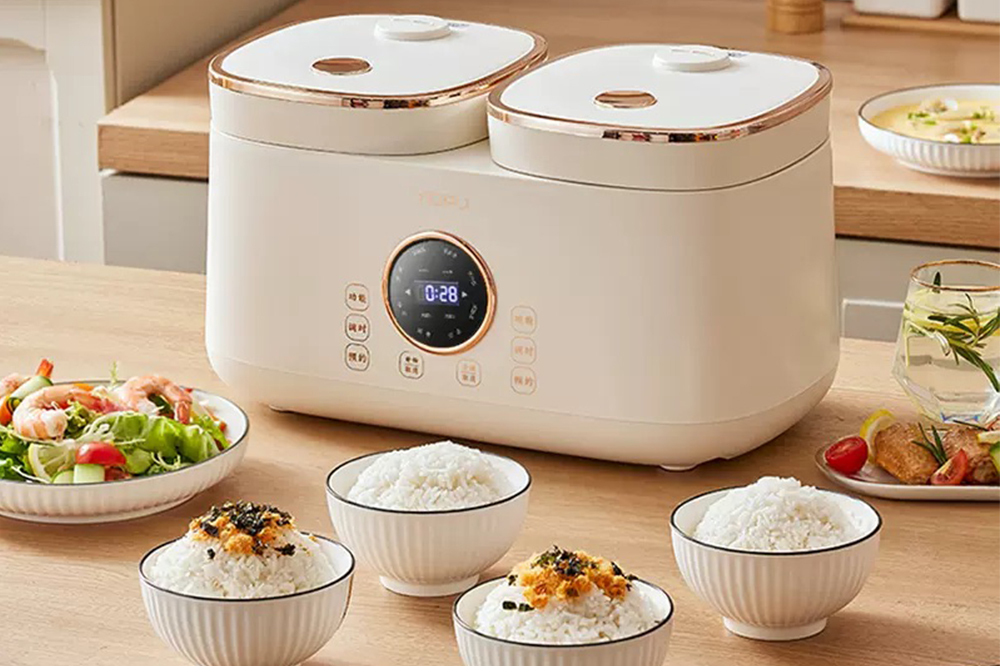 Each pot can hold up to two litres and can cook for one to four people, perfect for hosting small gatherings at home with your loved ones. The pots also come with separate temperature controls, so you don't have to worry about over or undercooking different dishes.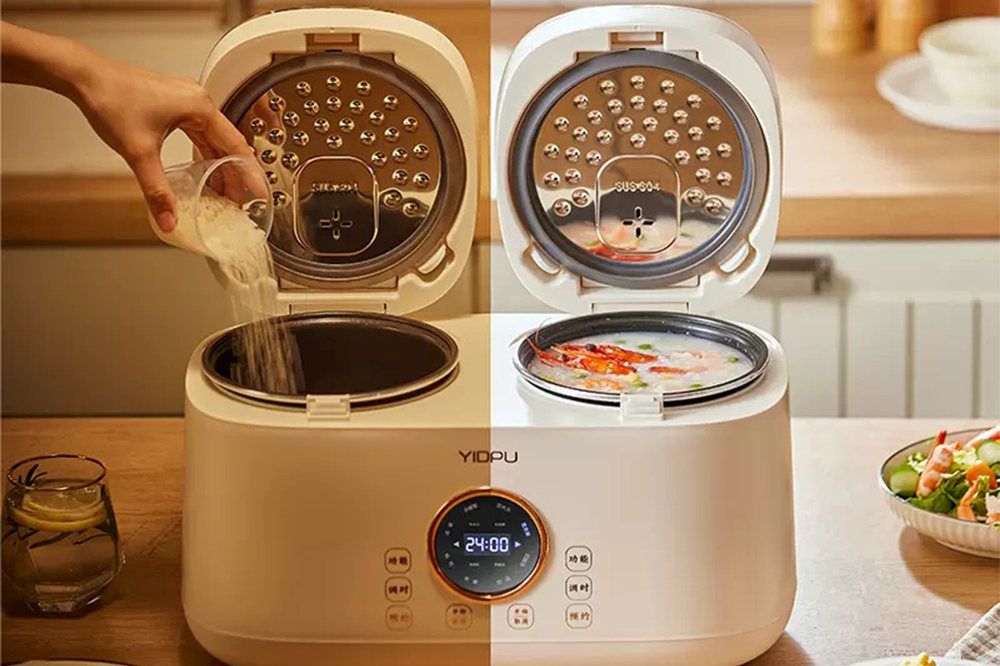 While breakfast is the most important meal of the day, the urge to sleep in every morning is real. Not to worry if you can't cook your rice in time, the dual cooker also has a 24-hour function to allow you to start cooking the night before, so you can wake up to freshly cooked rice the next day.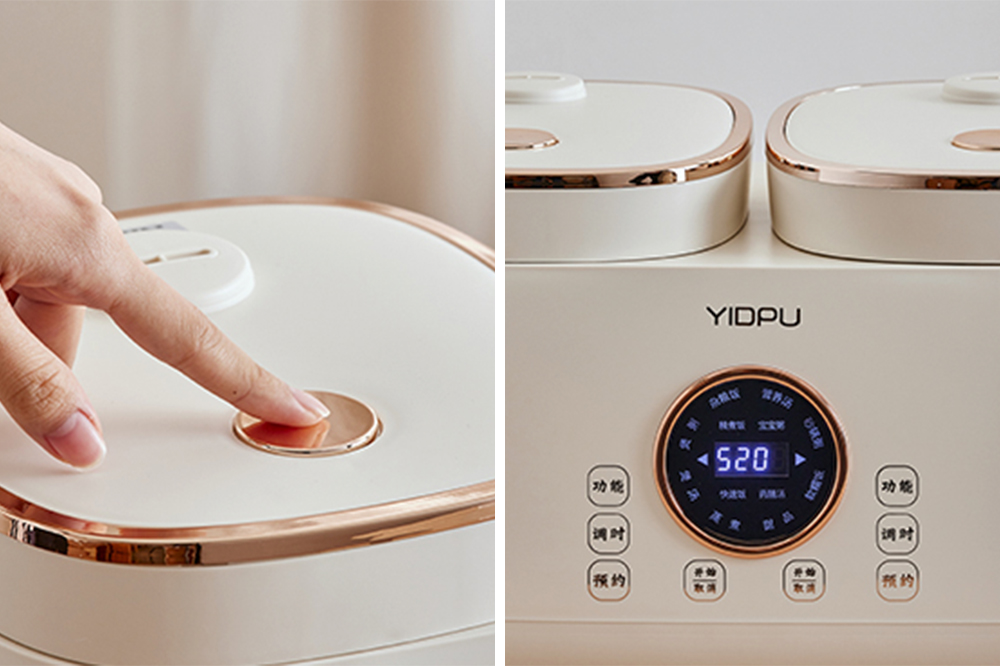 The dual cooker comes in a chio minimalist design, featuring a simple rose gold button to open and close the lids. On the front, users can control the temperature and set a timer for cooking on the multi-functional touch screen.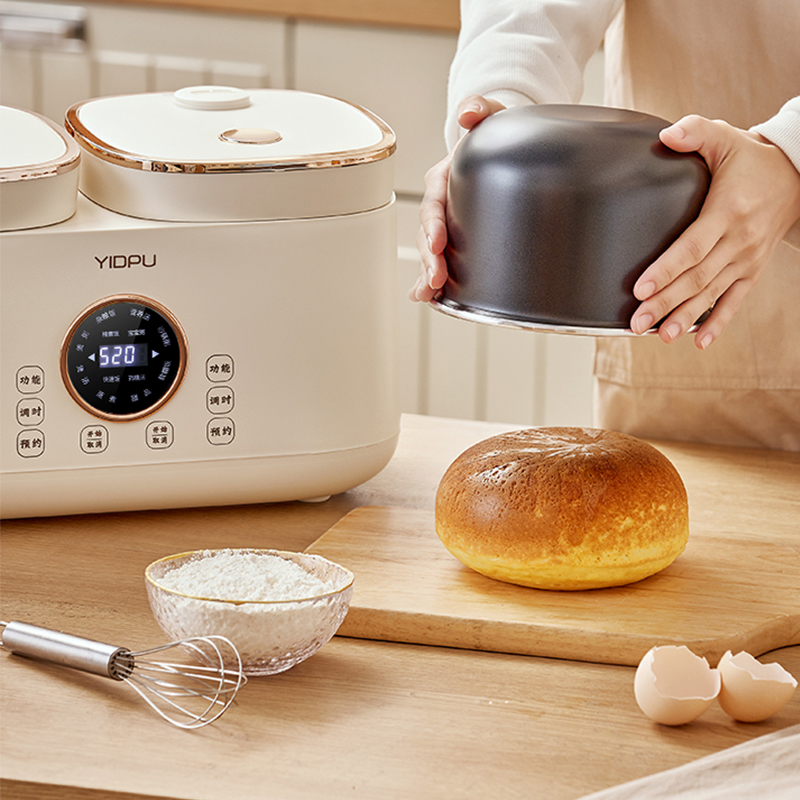 Apart from cooking rice and soup, the cooker is also equipped with the functions to steam eggs and even bake bread. With this, now you can save up on other bulky kitchenware that will take up space in the house.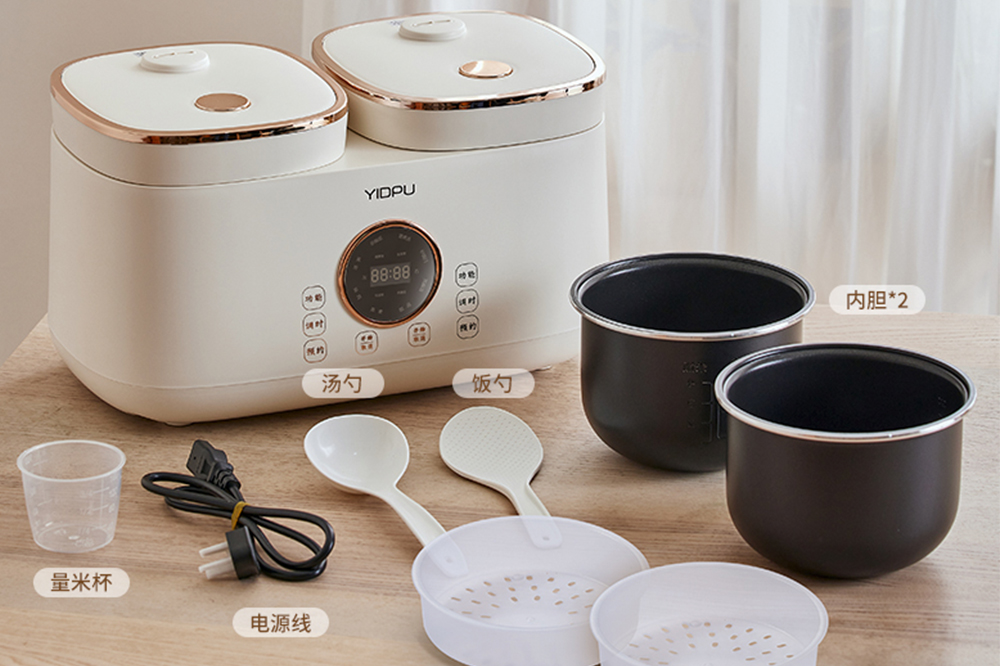 The cooker comes in a set of two pots, a rice measuring cup, steamer containers and rice paddles. Since the compartments can be easily taken out and assembled back again, there's no issue with washing up quickly after you're done with your meal.
This Multi-Purpose Dual Cooker Is Perfect For Small Gatherings In The Comfort Of Home
Whether you're a new homeowner or looking to get a housewarming gift for your friends, the multi-purpose dual cooker is available on Taobao and ships directly to Singapore. It costs RMB¥899 (~SGD$185.96), which in our opinion, is a huge bang for your buck with its endless functions. 
All images courtesy of Taobao.
Also read:
This Heart-Shaped Cooker Lets You Whip Up Homecooked Meals Prepared With Love, Literally