Multi-Purpose Mahjong Table
After a long week, there's nothing like unwinding over the weekend with a fun game of mahjong. As much as we love to pong and hu, it's clear to see that mahjong tables can take up quite a bit of space in the house. Most of us seek the convenience of going over to someone else's house for games rather than own a bulky table of our own.
For those who're looking for something minimalistic, this automatic mahjong table doubles up as a coffee and dining table to meet all your needs. Now you can invite your kakis over, play some rounds of mahjong and still have your dinner without moving at all.
The design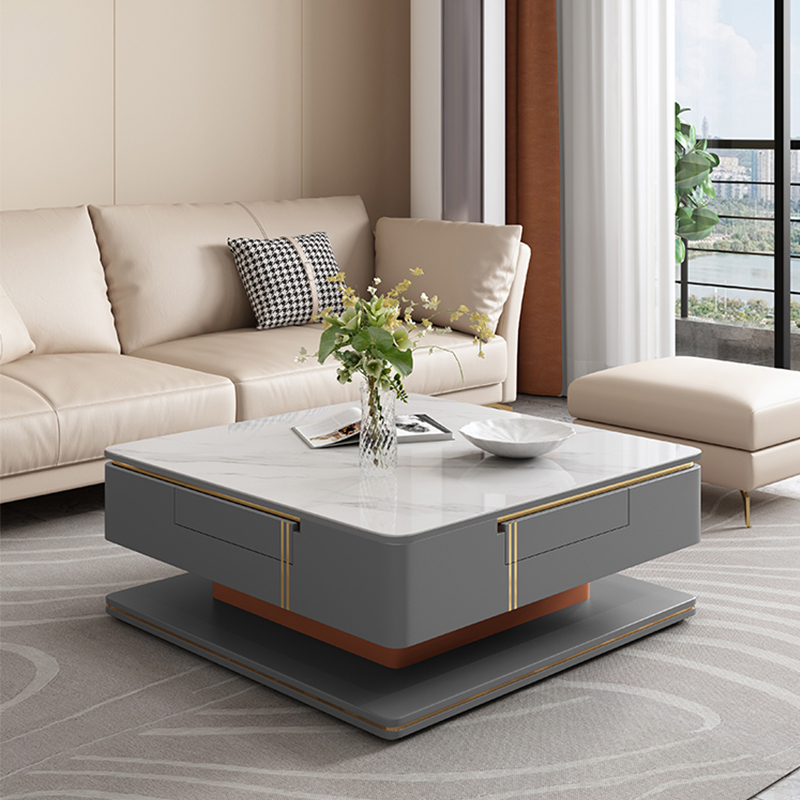 At first glance, the mahjong table appears to be a sleek coffee table with a marbled top. It can be placed in the living room to serve drinks to your guests or decorated with personalised photo frames and flower vases.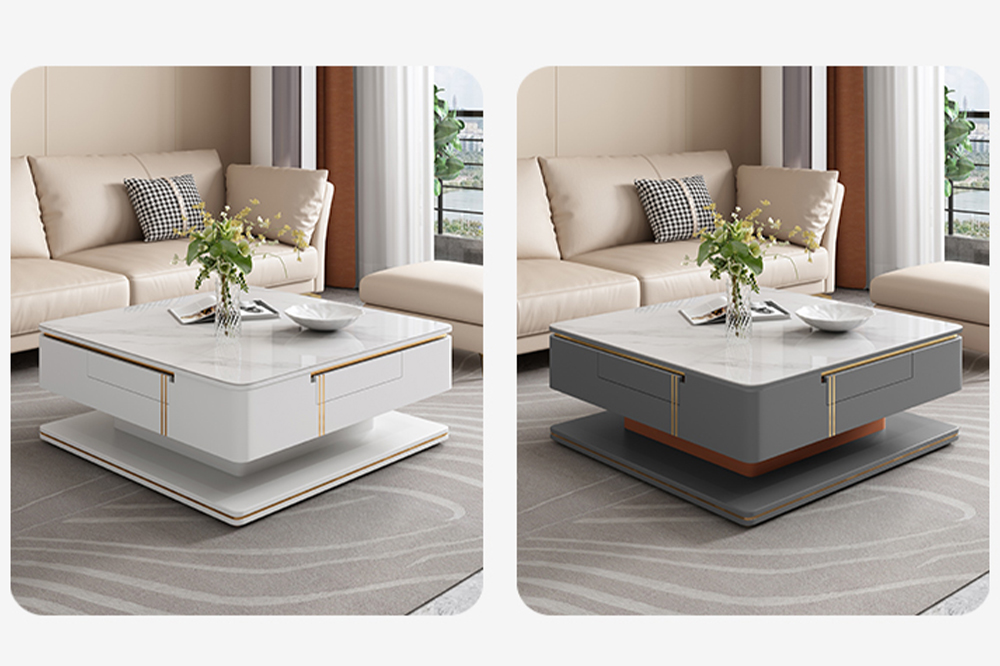 The table is available in 2 colours of white or grey to match the aesthetic of your living room.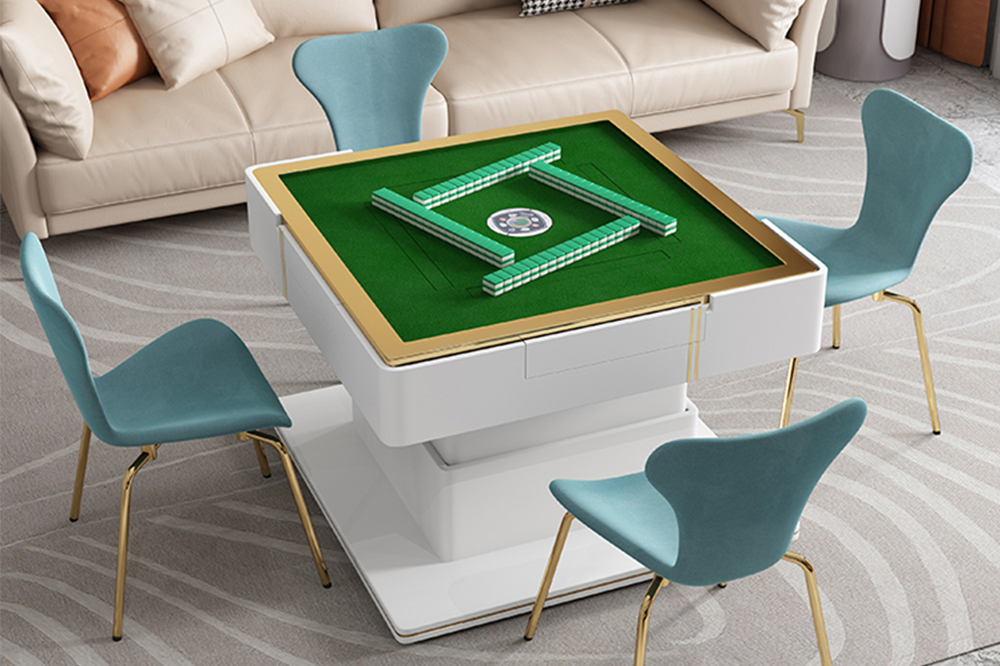 When it's time to play, removing the table cover reveals a mahjong countertop underneath. According to Taobao, a typical mahjong table is around 78cm high, but you're more than welcome to adjust it based on your preferred height. The table is extendable from 56cm up to 92cm — a convenient feature to meet your tall or short friends' comfort.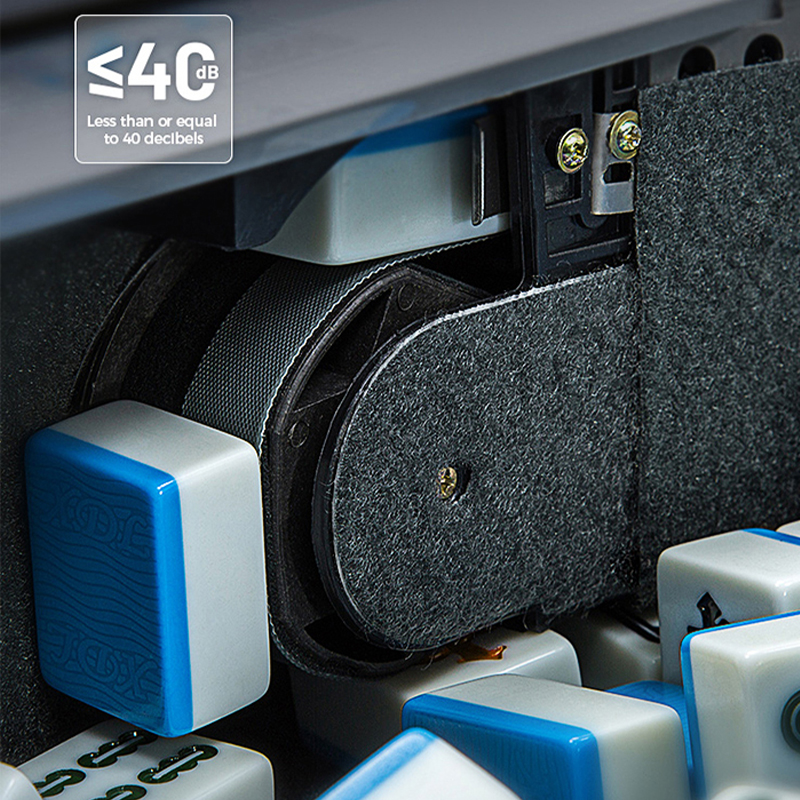 For those who enjoy playing mahjong late into the night for more feels, it can be quite hard to keep your noise level down, especially while shuffling the tiles. This table is here to solve your loud "dry swimming" problems as it comes with thick sound-absorbing cotton that produces less than 40 decibels of noise. 
Fun fact: 40 decibels is often described to be similar to the quiet atmosphere of a library. Now you can man tai zi mo without the worry of getting a noise complaint from your neighbours.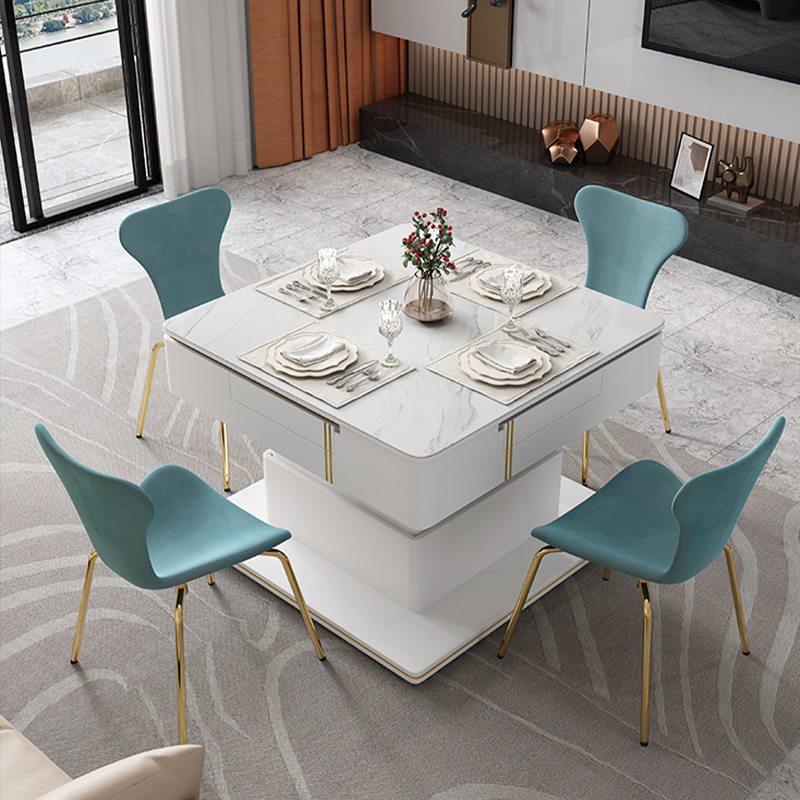 Take breaks in between your sessions by easily converting it to a dining table too. With its stylish design, it's impossible to tell that this chio dining table was a mahjong table just seconds prior. Now there's no need to lug your mahjong table away and set up a new table when it's time for meals.
This Multi-Purpose Mahjong Table Is Perfect For Minimalists To Invite Their Mahjong Kakis For A Game Night
When it comes to aesthetic home decor, this multi-purpose mahjong table is a perfect blend of minimalist and functional. Not to mention that there's just something about automatic mahjong tables that makes your gameplay feel more shiok. 
New homeowners can look forward to furnishing their house with this space-saving table available on Taobao from ¥5720 (~SGD$1,202). There are also options to get this in a bundle with 2 sets of mahjong tiles and 4 matching-coloured chairs.
Alternatively, Woodknots Living is a local cargo and freight company which offers this table at $1,588, inclusive of shipping and a 6-month warranty. 
All images courtesy of Taobao.
Also read:
Andaz Singapore Now Has A Mahjong & Champagne Package So You Can Learn The Game Like A Tai Tai