Interview With Munah Bagharib
If you've been lurking around YouTube since the days of Nigahiga, Smosh, and Fred, you probably consumed a steady diet of Munah & Hirzi too.
With their hilarious dance parodies and crazy street dares, the "founding prince and princess of Singapore's Youtube scene" twerked their way into our hearts. But 10 years and more than 145,000 subscribers later, the local comedic duo called it quits this January.
While Hirzi has been doing stand up gigs and throwing shade as Syasya on the internet, Munah has remained quiet on the YouTube front.
Instead, she's dived headfirst into the entertainment industry. We caught up with the 30-year-old to find out what one of the comedic voices of the Millennial generation is up to these days.
Stepping into the entertainment industry
Since you and Hirzi decided to pursue different paths, what have you been doing?
We both wanted to focus on our own goals and projects, so I've been doing a lot more acting—film, TV dramas, and theatre. I'm working closely with Teater Ekamatra on their productions this year and the next, so I'm really excited to be starting a new journey with them.
I was also recently shooting for an epic show, Celebrity Car Wars Season 3. The show premiered on HISTORY (Sundays, 9.55pm) and I had the best time filming this program!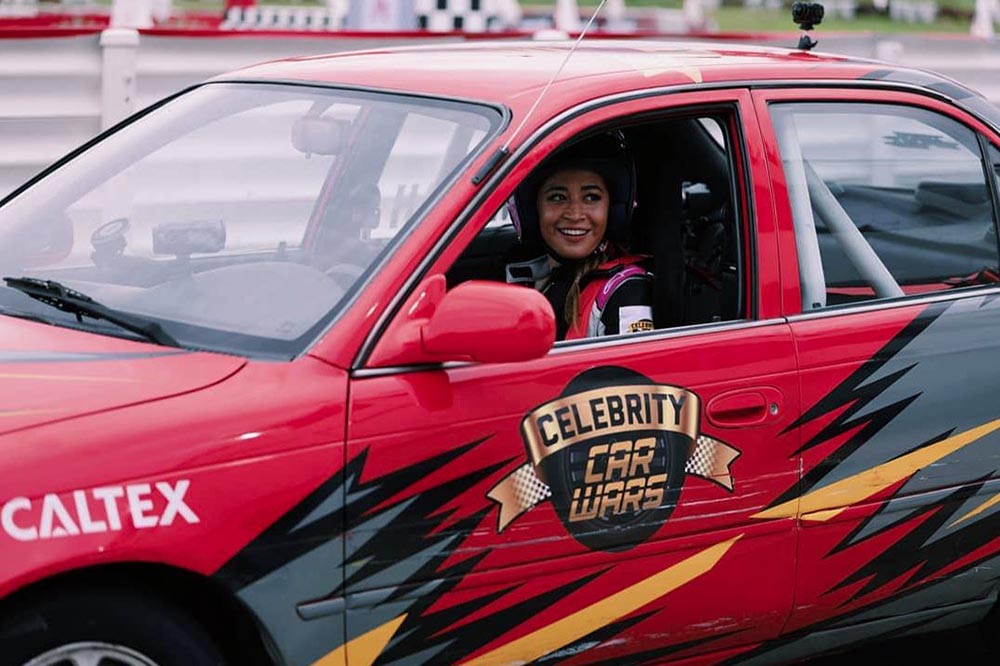 Tell me more about racing cars in Celebrity Car Wars.
I'm a crazy adrenaline junkie and filming this show had me on a high every single day of shoot! I love driving and thought I knew quite a bit about it, but boy, was I wrong!
There's so much more skill that goes into it and I'm so grateful that I got the chance to be on this crazy epic show! I got to do some amazing things that I never thought I'd ever get to do!
So what's your favourite thing about working in the entertainment industry?
The people I meet, for sure! For Celebrity Car Wars, I got to meet some of the greatest people—Hans Isaac (Malaysia), Diego (Philippines), Lydia (Thailand), Matthew (Thailand), and Xian (Philippines).
I love being able to meet like-minded individuals and have made some amazing friends doing what I do. They are so supportive, have so much love to give, and create a space for us to learn from each other.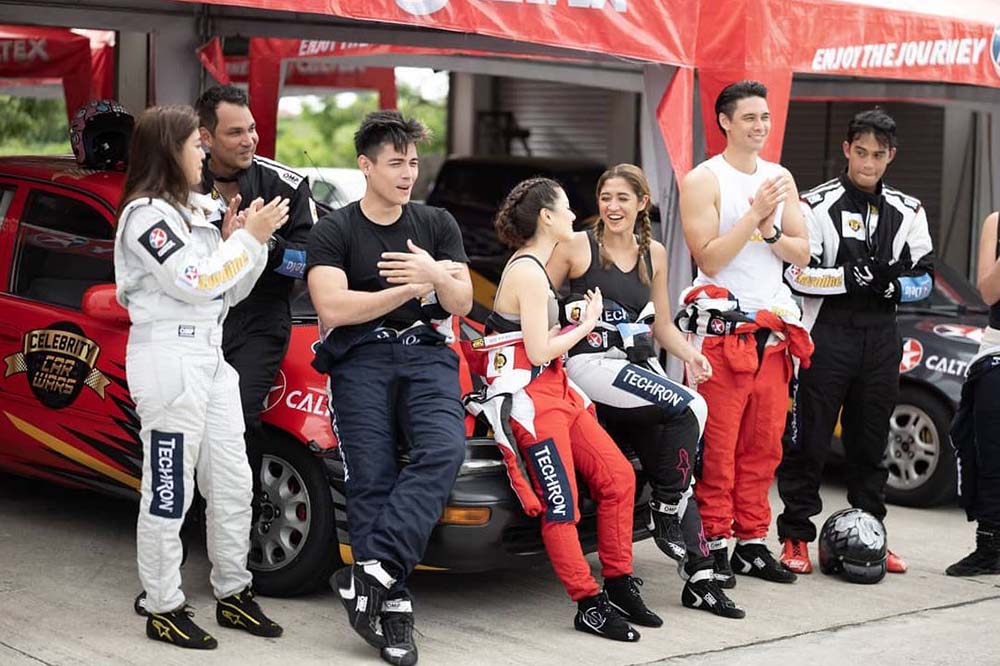 Growing up as an outspoken, funny girl
Since your YouTube days, you have been unapologetically yourself. Growing up, were you always so outspoken and the funny girl?
I was actually the teacher's pet in school. But growing up, I was exposed to the mindset of play, having fun, and being goofy. I just focused on being myself.
So humour has always been a big part of my life. And it helped that the people I surrounded myself with were on the same wavelength as I was.
But I actually wish I was more outspoken as a teenager. I only started really building that confidence and understanding as I grew older, and I'm still finding it every day.
Has being outspoken got you in trouble before? Do you think Singaporeans are afraid to speak up?
I feel having a voice is so important but at the same time, you have to be responsible for what you say, online and in real life. Nowadays, I feel people are starting to have more courage to speak up, but you have to consider: is what you're saying helpful? Does it add value to the conversation or is it just noise?
I always think, if you don't have anything nice to say, then don't say it at all. And if you do feel there is a need to speak up about something, then do it responsibly.
Sure, sometimes people (strongly) disagree, but that's what starting conversations are about. How you continue the conversation is more important. There has to be openness, understanding, and substance.
Building A Career In Entertainment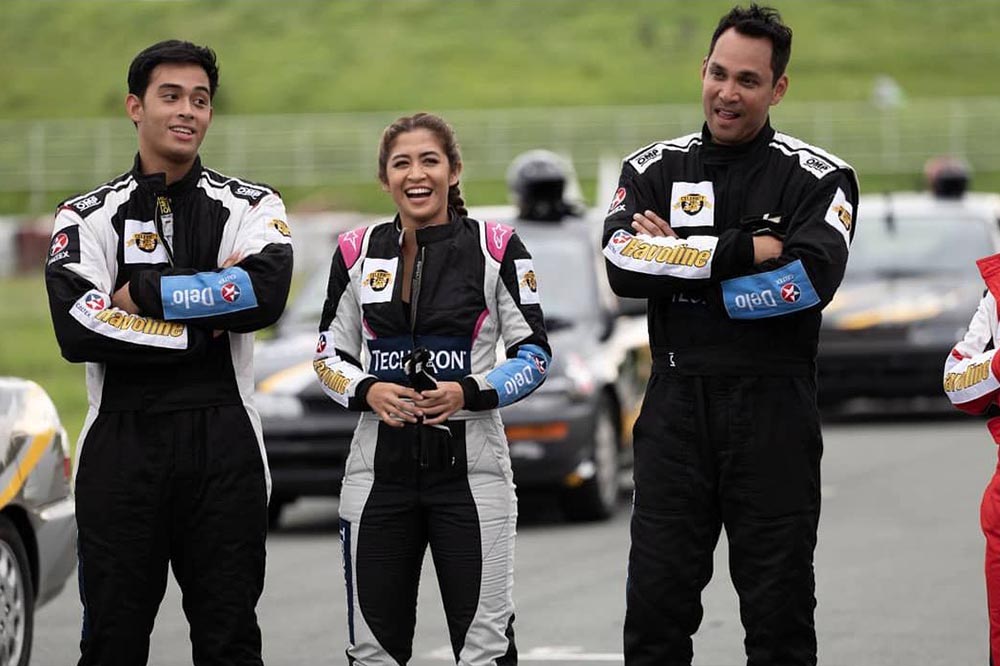 What's a piece of advice you wished someone would have given you before you started working in the entertainment industry?
Learn to say no. It's not exactly something I wish someone would have told me. It was good that I learnt that on my own. This piece of advice applies to everything in life, not just your work. Learning to say no is so crucial if you want to build something that is truly you.
Like Oprah says, I learnt that I could determine for myself what the boundaries were for me. I learnt that it's my destiny and it's important to take charge of that.
If money was no object would you still choose a career in entertainment?
I would, because this is where my passion lies. I think for me, it would be more accurate to say, even though money is important, I'd still choose to be in entertainment.
Being in entertainment may not be the most stable of careers (all the time) but I love it and I love the hustle.
On a side note, I would also love to run my own scuba diving shop! One can dream. One day, maybe… wish me luck! 😉
This article has been edited for clarity and brevity.
To catch the action on Celebrity Car Wars Season 3, tune in to HISTORY, Sundays at 9.55pm, on Singtel Ch 209 and Starhub Ch 401.
Cover image: Source