My Melody x Darlie Organiser Sets
Darlie has teamed up with Sanrio to give away My Melody organiser sets to its customers. There are 2 different designs, both of which are pretty in pastel pink. Best of all, you can get them for free. Read to the end to find out how you can cop the merch, which was designed exclusively for Singapore.
The designs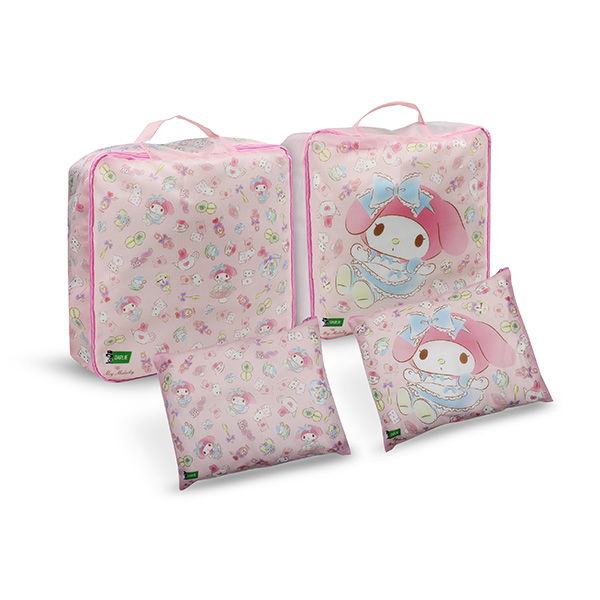 The My Melody x Darlie organiser sets consist of 2 pieces each, a larger pouch with a handle and a smaller pouch.
Both sets feature a print inspired by Alice in Wonderland. My Melody is dressed in Alice's signature outfit, a blue-and-white pinafore dress. Her companions on this journey into a magical forest echo Alice's as well. Think: playing cards, a pocket watch, teapots, and even a squirrel that resembles the Cheshire Cat.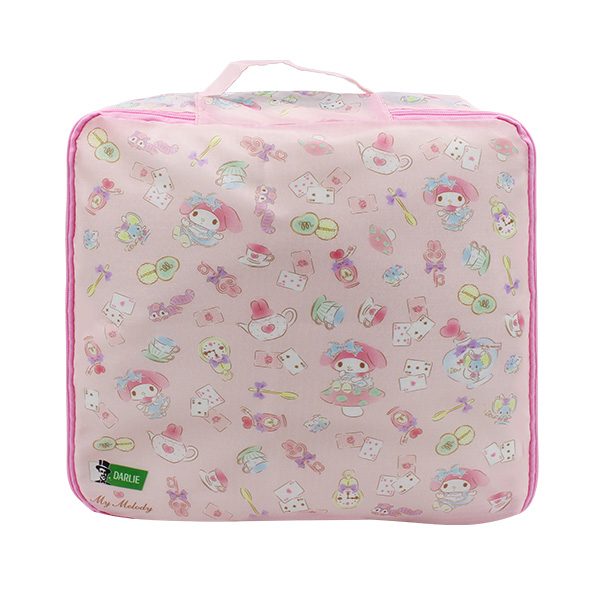 The first set consists of an all-over print with the aforementioned Alice in Wonderland theme.
Use the larger pouch to organise your closet, or even your luggage.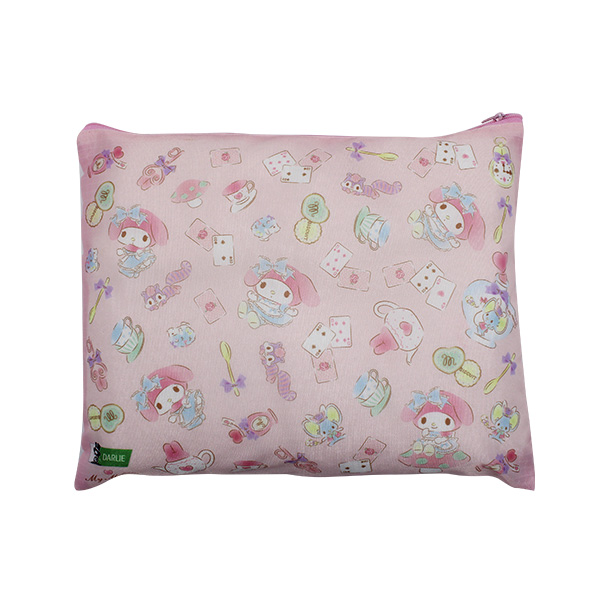 As for the smaller pouch, it can be used to store your makeup, or as a handy bag organiser within your tote bag.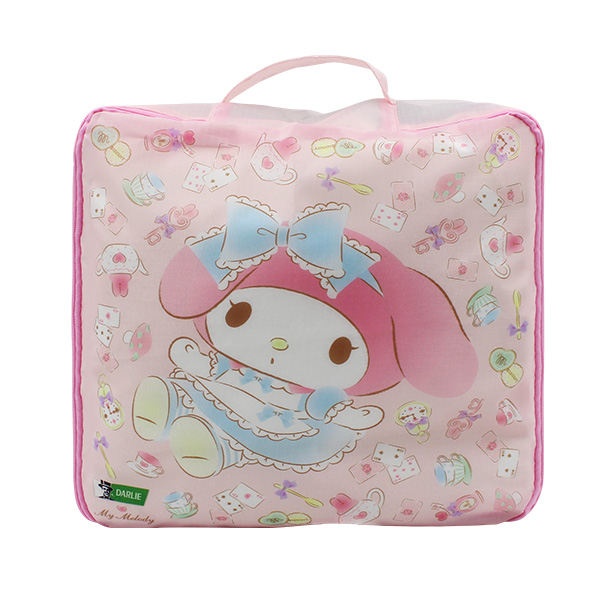 The second design features the same whimsical objects in the background. My Melody, however, appears front and centre. Like Alice in the classic tale, she too appears to be confused as to where she is and how she got there.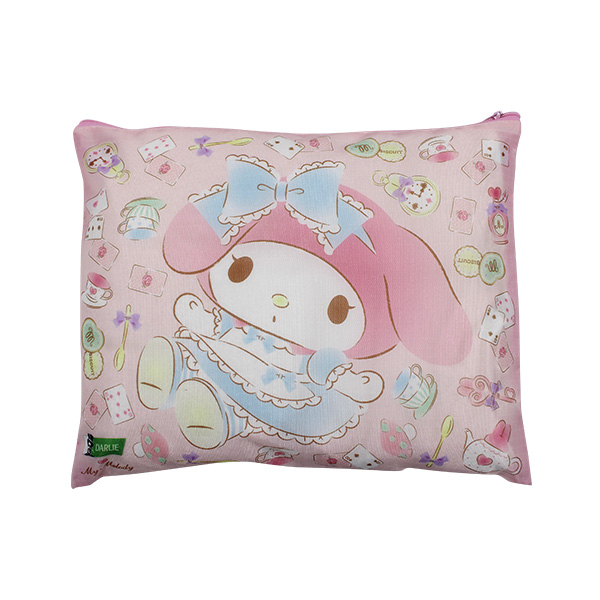 Bring the smaller pouch around with you wherever you go to show your love for My Melody, no matter the occasion.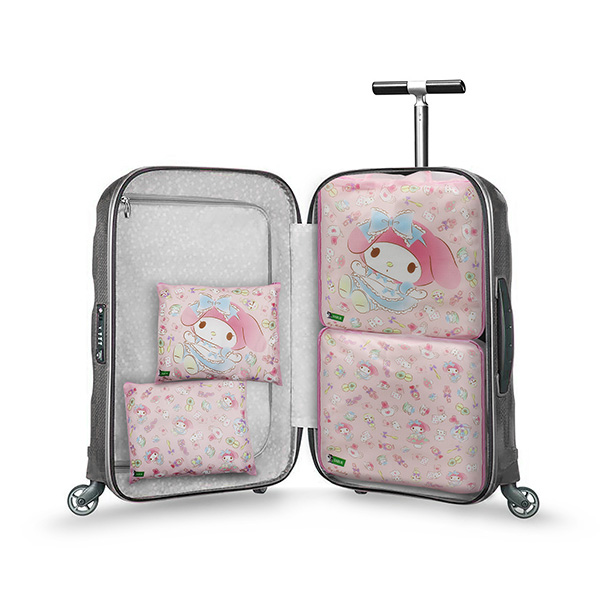 When it's safe to travel again, the Darlie x My Melody organiser sets will make packing a breeze. In the meantime, you can still use them when packing for your solo staycation in Singapore.
Cop The My Melody x Darlie Organiser Sets Now
These My Melody x Darlie organiser sets are currently exclusive to Singapore and are already available in stores. That means act fast and you'll get bragging rights over your fellow fans elsewhere.
They are worth $23.90 each, but here's how you can get them for free:
Purchase $25 worth of any Darlie products on the Darlie Official Store on Shopee, while stocks last. You can also get them from FairPrice online when you purchase $22 worth of participating products, from now until 2 December 2020, while stocks last.
They're also available at the following physical stores, with a minimum purchase of selected Darlie products: FairPrice, Giant, Hao Mart, Prime and Sheng Siong supermarkets; as well as Guardian and Watsons stores.
Visit Darlie's website for more information on the promotion, which is on from now to 31 December 2020, while stocks last.
All images courtesy of Darlie.
Also read:
9 Hotels For A Solo Staycation In Singapore From $76.70/Night So You Can Have Some Quality Alone Time