Solo Staycation Singapore  
No matter how much you love your fambam or partner, having to spend the past few months cooped up at home 24/7 is enough to make anyone yearn for some personal space. We've curated a list of 9 hotels in Singapore perfect for a solo staycation in Singapore, aka a solocation.
Whether you're looking to nua in your room all day or go on a SingapoRediscovers adventure, these hotels have you covered with enticing staycation packages, attractive amenities, convenient locations and more. Indulge in some quality time alone, doing nothing but relaxing and recharging your batteries.
1. YOTEL Singapore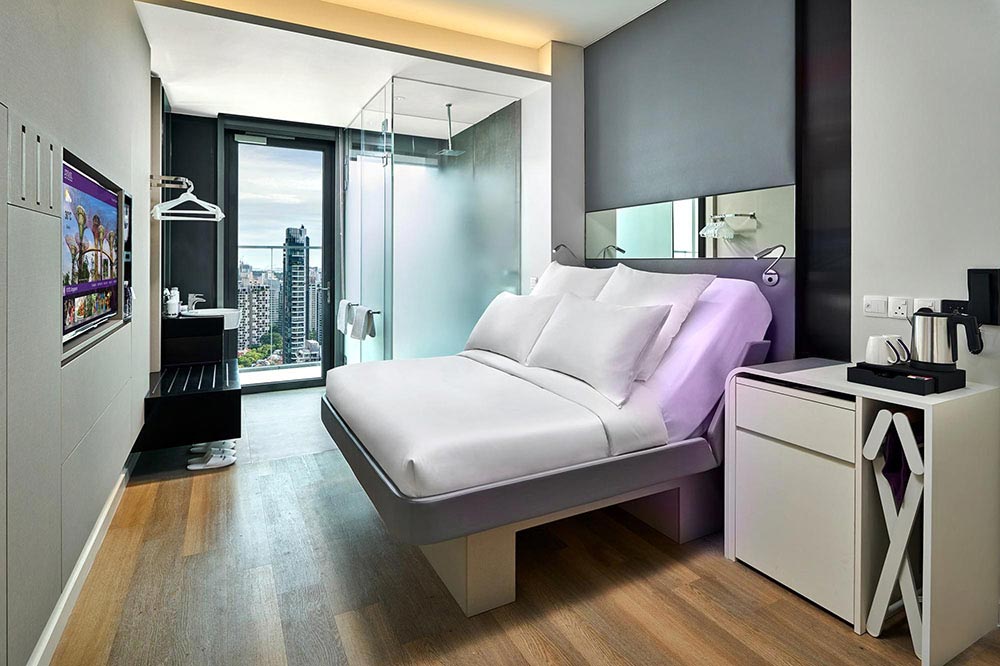 First Class Queen cabin
Source
YOTEL Singapore's cabins are equipped with all you need for a snug, cosy day in: TV, Wi-Fi and a SmartBed™. You might also have heard of YOSHI and YOLANDA, YOTEL's adorable service robots. YOTEL is now running a Robo-cation promotion (minimum 2 days' stay), offering you a pair of robot toy gifts and a souvenir photo with them.
Source
The promotion also entitles you to free daily breakfast and a $40 F&B voucher. You can also check out at 4pm if you wish! That gives you more than enough time to go for a swim or get in a quick workout before you check out.
Rates: From $122 per night for the Premium Queen Cabin
Address: 366 Orchard Road, Singapore 238904
Booking: Call 6866 8000, email singapore.contact@yotel.com, or check the room availability on its website
Website | Facebook | Instagram
2. The Great Madras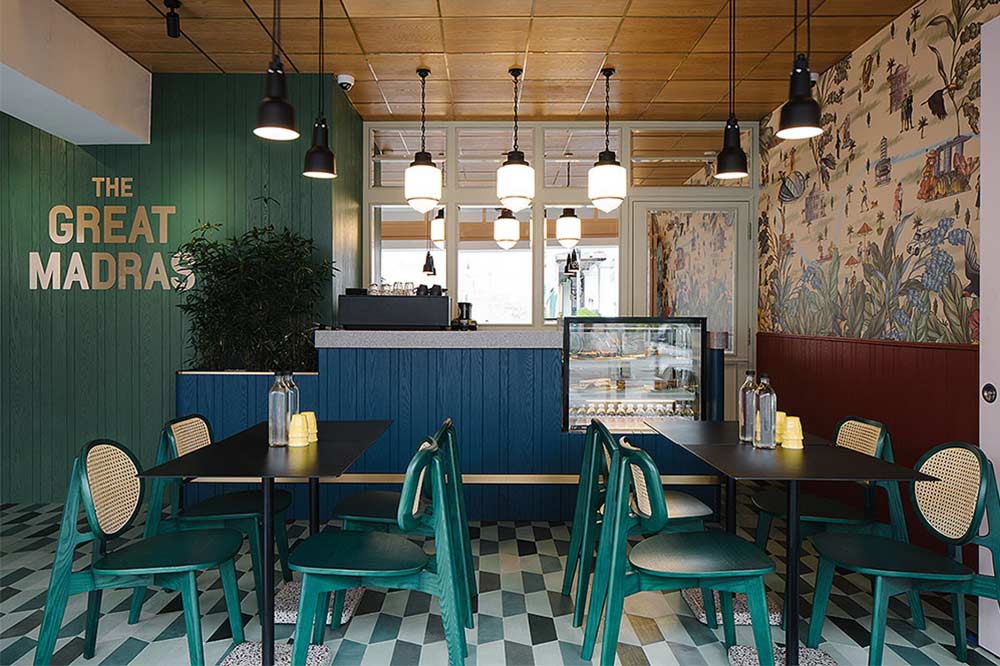 Source
Wes Anderson fans, live your best life with a solocation at The Great Madras. With a whimsical design that blends the colourful aesthetic of the '60s with modern accoutrements, The Great Madras is truly a visual treat.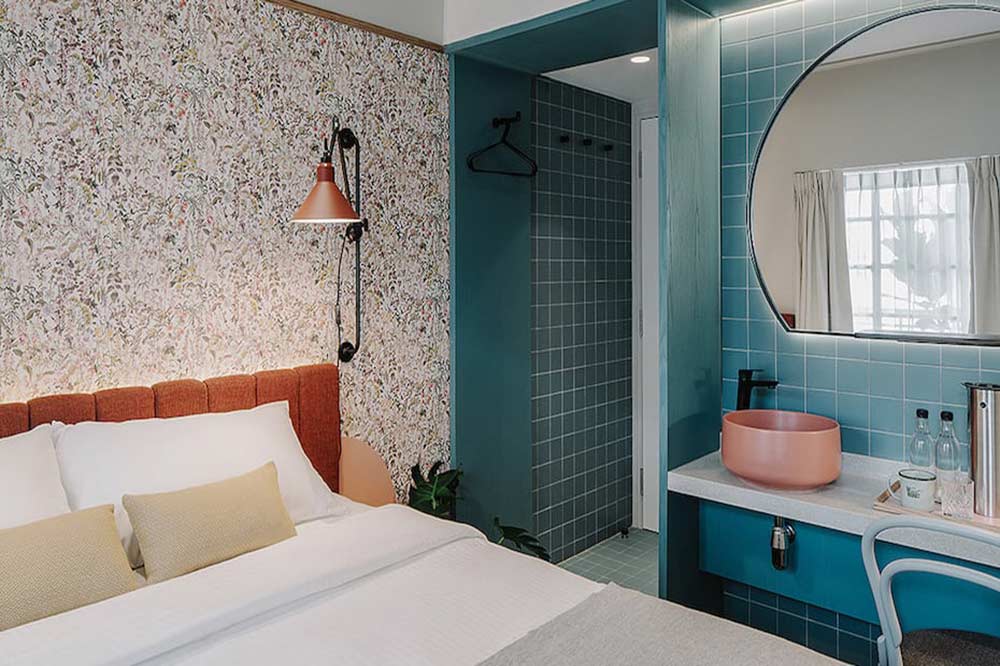 The Balcony Room
Source
The rooms are decorated with wallpaper bearing intricate floral prints and pastel furnishings. Room rates are pretty affordable too, starting from a cool $76.70 for The Good Room if you book at least 30 days ahead.
Rates: From $76.70 per night for The Good Room
Address: 28 Madras Street, Singapore 208422
Booking: Call 6914 1515, email guestservice@thegreatmadras.com or check the room availability on its website
Website | Facebook | Instagram
3. Hotel G
Source, source
Hotel G's 2 staycation packages are for those who need to take a well-deserved break from cooking for the fam. Its #BurgersinBed promotion entitles you to 2 complimentary burgers and 1 side from the hotel's in-house diner, 25 Degrees Burger, Wine & Liquor Bar. You'll be housed in a Good Room, which comes with a queen-sized bed, and get complimentary late checkout until 2pm.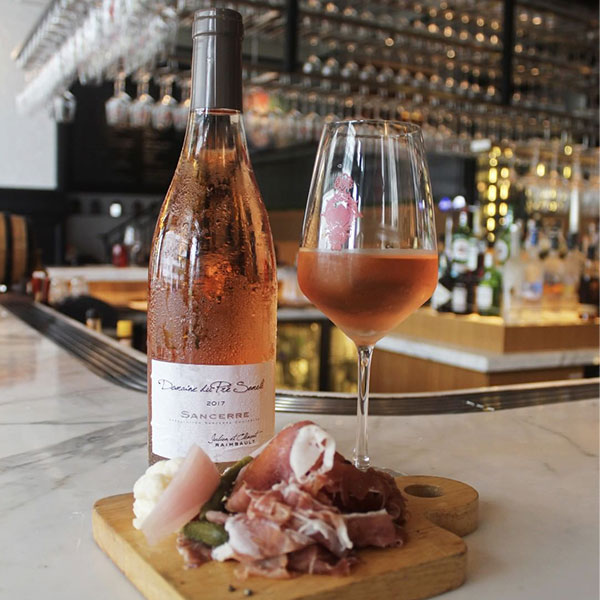 Source
If French fare is more up your alley, opt for the Glam Your Gram promotion instead. You'll stay in a Good Room with a king-sized bed, and receive $50 nett dining credit for Ginett, the hotel's in-house French restaurant. Choose from an array of French wines starting from $6 a glass, paired with a cheese board overflowing with cheese and cold cuts.
Rates: From $120++ per night for the#BurgersinBed package
Address: 200 Middle Road, Singapore 188980
Booking: Call 6809 7988, email res@hotelgsingapore.com, or check the room availability on its website
Website | Facebook | Instagram
4. Singapore Marriott Tang Plaza Hotel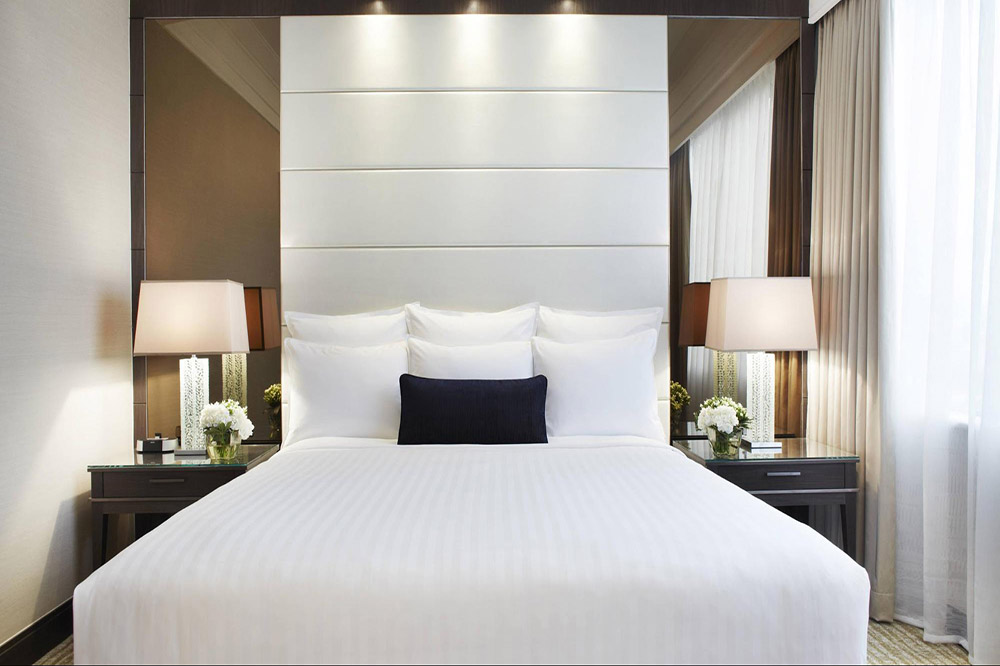 Source
Leap into the lap of luxury by checking into a Deluxe room at Singapore Marriott Tang Plaza Hotel with its ongoing Iconic City Staycation promotion. Take the whole king-sized bed for yourself—no need to fight for space with your partner as you enjoy your favourite Netflix shows in comfort. This package comes inclusive of daily breakfast at Marriott Cafe, $25 dining credit per night per person and late checkout by 3pm.
Source
While you're there, be sure to check out Serena Spa. The hotel's full-service spa offers a range of massages, such as full-body, deep tissue and hot stone therapies. 
Rates: From $258 per night for the Iconic City Staycation package
Address: 320 Orchard Road, Singapore 238865
Booking: Call 6735 5800, email mhrs.sindt.fb.reservations@marriotthotels.com, or check the room availability on its website
Website | Facebook | Instagram
5. Shangri-La Hotel Singapore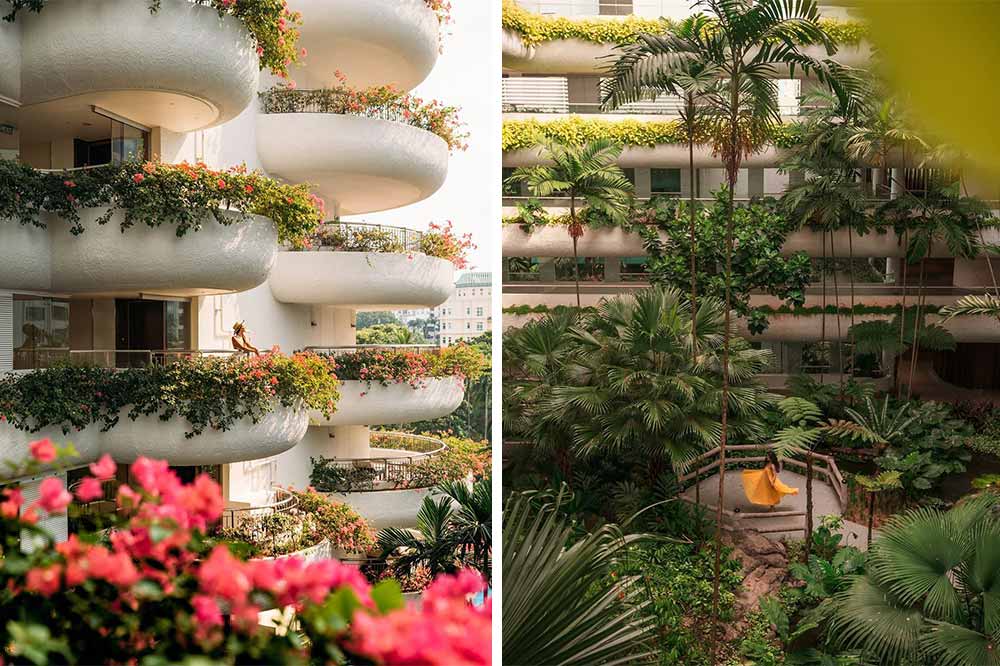 Source
Ditch your phone and go on a digital detox at Shangri-La Hotel Singapore. With its Garden Wing Staycation package, you'll be able to bask in the idyllic gardens of Shangri-La's Garden Wing.
If you fancy going for a picnic, don't worry about prepping your own supplies. Shangri-La will provide you with a picnic basket consisting of a picnic mat and food items when you check in, perfect for a tranquil time both indoors and outdoors.
Source
You'll be staying in the Deluxe City View Room, which comes with a king-sized bed. The package also includes daily breakfast and a grilled platter to keep you well-fed during your stay.
Rates: From $365 per night for the Garden Wing Staycation package
Address: 22 Orange Grove Road, Singapore 258350
Booking: Call 6737 3644, email singapore@shangri-la.com, or check the room availability on its website
Website | Facebook | Instagram
Also read:
9 Loft-Style Hotel Rooms in Singapore From $151/Night To Take Your Staycation To The Next Level
6. Arcadia Hotel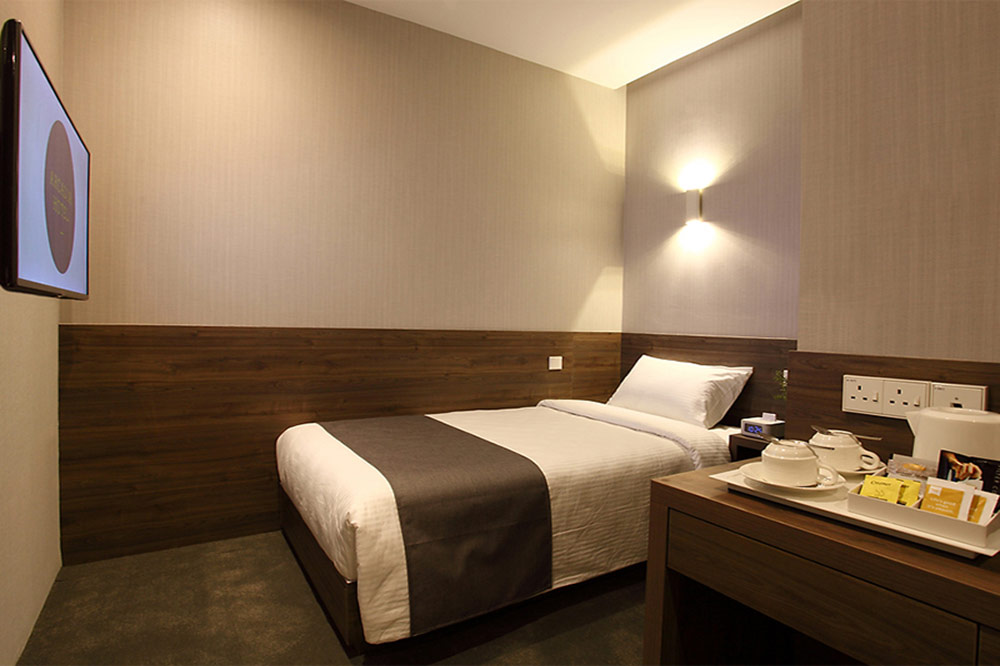 Source
A solo staycation in Singapore don't have to be an expensive affair with Arcadia Hotel. Rates start from $80 per night for a Superior Single Room, and you get to enjoy a good rest on a Sealy Posturepedic mattress, L'Occitane bath amenities and a 42-inch flat-panel HDTV.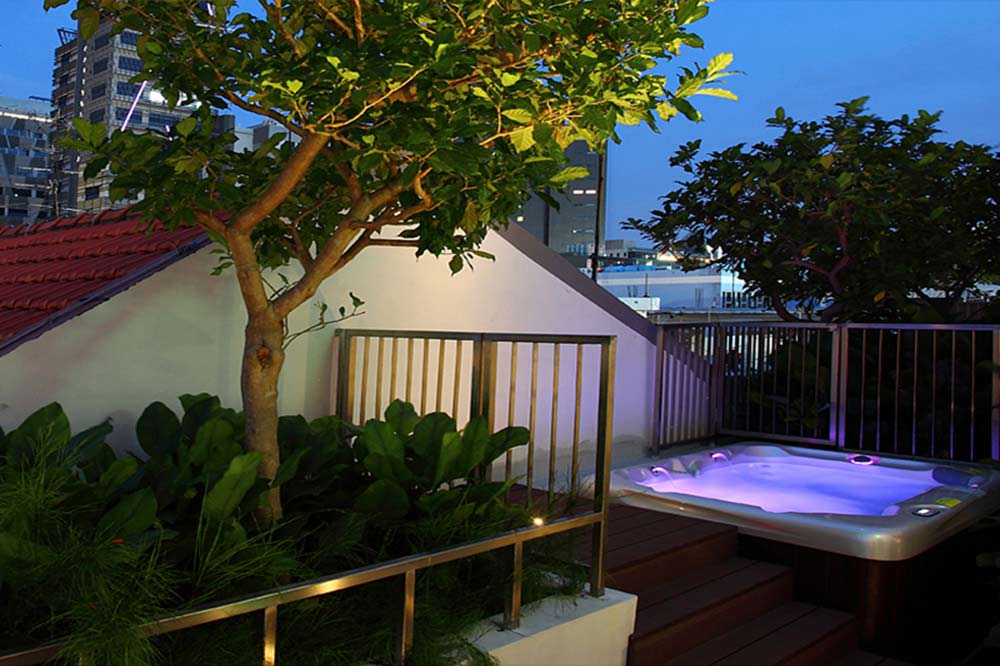 Source
Situated in Jalan Besar, you can spend the day cafe-hopping around Hamilton Road and its surrounding roads. At night, unwind by soaking in the rooftop jacuzzi.
Rates: From $80 per night for the Superior Single Room
Address: 32 Hamilton Road, Singapore 209201
Booking: Call 6718 0700, email enquiries@arcadiahotel.com.sg, or check the room availability on its website
Website | Facebook | Instagram
7. AMOY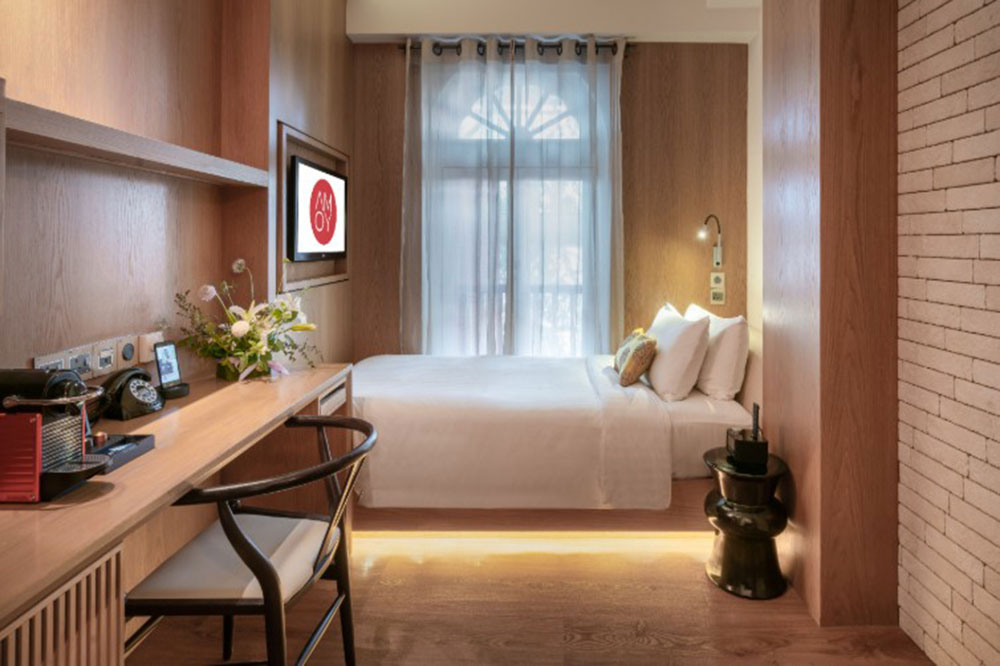 Source
Even if you used to work in the CBD before WFH, you probably never had the time to find out more about the area's rich history and culture. Fuk Tak Chi Museum, located at the main entrance of AMOY, shines a light on Telok Ayer's trading history. The theme continues in the boutique hotel's rooms, which are decorated with a blend of modern furnishings and traditional Chinese heritage accents.
Source
Continue your journey through history by heading to the nearby Chinatown Heritage Centre and Asian Civilisations Museum.
Rates: From $207 per night for a Cosy Single room
Address: 76 Telok Ayer Street, Singapore 048464
Booking: Call 6881 8888, email info.amoy@fareast.com.sg, or check the room availability on its website
Website | Facebook | Instagram
8. Park 22 Hotel 
Source
A different kind of cultural experience awaits at Park 22 Hotel. The exterior of the building immediately stands out with its bold black-and-white aesthetic that's in stark contrast against the vibrant colours of Little India.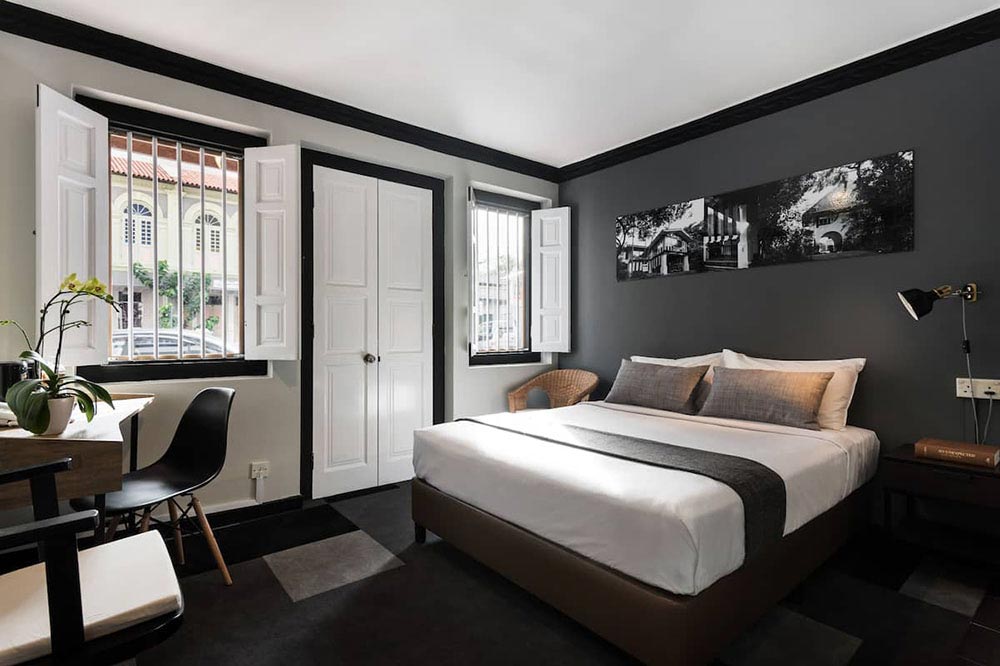 The Observatory room
Source
The rooms are also daubed with the same colour scheme, making for a classy hotel stay. If you'd like to venture out of the room, embark on a solo tour of the vicinity to take in the sights and sounds of the neighbourhood.  
Rates: From $109 per night for The Cosy room
Address: 60 Kerbau Road, Singapore 219184
Booking: Call 6291 7120, check the room availability on its website or Expedia
Website | Facebook
9. Lloyd's Inn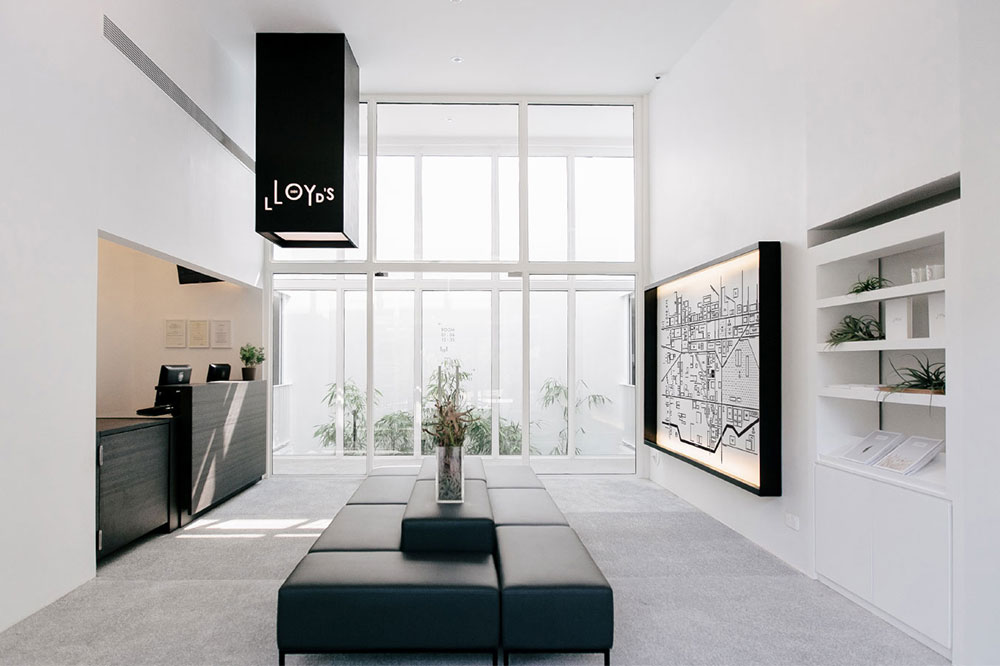 Source
MUJI Hotel may not be in Singapore, but you can still enjoy a similar clean and minimalist hotel stay at Lloyd's Inn. The absence of loud colours will put your mind at ease, making for a relaxing stay.
The Sky Room
Source
If you choose to book The Sky Room, The Big Sky Room, or The Patio Room, you'll even get to take a bath in an outdoor bathtub on your own personal patio.
Rates: From $160 per night for The Standard Room
Address: 2 Lloyd Road, Singapore 239091
Booking: Call 6737 7309, email mail@llyodsinn.com, or check the room availability on its website
Website | Facebook | Instagram

Go On A Solo Staycation At These Hotels In Singapore For Your Soul
Phase Two has definitely shaken up the norm. But you shouldn't neglect to engage in healthy self-care. So go out there and book a solo staycation at these hotels in Singapore to rejuvenate your mind and soul.
Also read:
11 Gorgeous Hotel Rooms With Bathtubs In Singapore From $205.20/Night For Couples To Satisfy Their Wanderlust