Natural Skincare Singapore
Every girl aspires to have clear, radiant skin, and as we all know, makeup can only do so much. With so many options in today's beauty market, it can get overwhelming. Not to mention, many products are filled with chemicals and packed with excessive packaging that's harmful to the environment.
Here are 11 affordable skincare brands that only use natural/organic ingredients to bring out your inner green goddess!
Organic Brands
1. Handmade Heroes
Handmade Heroes' products are entirely vegan, paraben-free and cruelty-free, and approved by PETA! The founder Lynsey Lim, who's vegan herself, chooses household ingredients such as rice, coffee, coconut oil and cocoa butter. Their products include body & lip scrubs, face masks, lip balms and dry shampoo and they're all priced below $20.
For Singaporeans who aren't keen on paying for shipping, you can opt to self-collect your order during their pop-up events.
Buy from: Their website, Amazon and at selected stores
2. Katfood

Katfood's products are all-natural and coconut oil-based, from makeup removers to beard oil. The ingredients in their "kat treats" are 100% organic, raw and unprocessed. We love the cheeky names such as "Espresso Yourself" body scrub and "You Had Me At Aloe" body lotion.
Prices range between $9.90 and $35.90, and they offer complimentary courier shipping within Singapore for orders over $60.00.
Buy from: Their website and at selected stores
3. Shuang Scrubs
Shuang Scrubs has three body scrubs that combat different problems—Kopi-O Coffee targets cellulite, Rosie Rosehip reduces imperfections/scarring and Asahi Whitening lightens your skin. Their products are organic, vegan and free from chemicals and artificial fragrances.
A little goes a long way with these scrubs, and their prices range from $23.00 to $29.00.
Buy from: Naiise
4. Alletsoap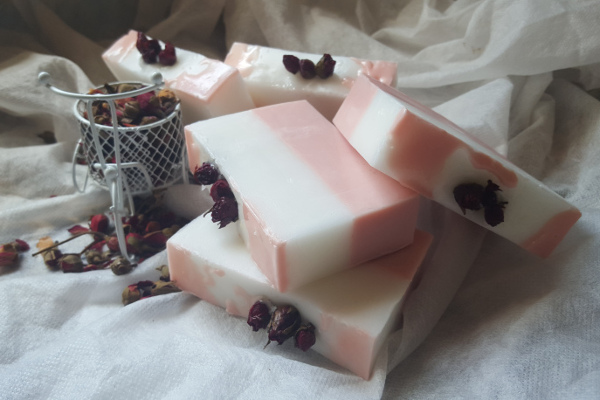 Producing gorgeous soaps, Alletsoap is handmade with coconut and palm oil, Vitamin E, essential oils and shea butter. Although no fragrances are added in the soapmaking process, the soaps possess light, airy scents. Some of their bestsellers include Swirl Lemongrass Lavender, Goat Milk Honey and Rosemary Lavender.
Prices range from $3.00 to $8.00 depending on the weight of the soaps, with free delivery if you purchase more than 5 pieces.
Buy from: Their website and Carousell
5. Basic Theory
Basic Theory goes back to basics. Apart from organic and all-natural ingredients, their products are also vegan. They're known for their facial toners and delicious organic coffee and tea scrubs, but they've got a wide range of products—even linen spray!
Their price range falls between $17.00 and $43.00, and they offer standard delivery via Singpost for a flat rate of $3.00 per order.
Buy from: Their website
6. Frank Skincare
Frank Skincare's products are made of 100% organic, non-GMO and natural ingredients and they try their best to use recycled packaging. You'll find face oils, mists, sponge masks and a range for men and babies. Besides, they also carry a special Radiant Preg Luxury Face Oil, formulated for the ultra-sensitive skin of pregnant women.
Their prices are a little steeper, ranging from $38.00 to $63.00, but they offer free delivery via Singpost for all local orders.
Buy from: Their website and at selected stores
7. Rough Beauty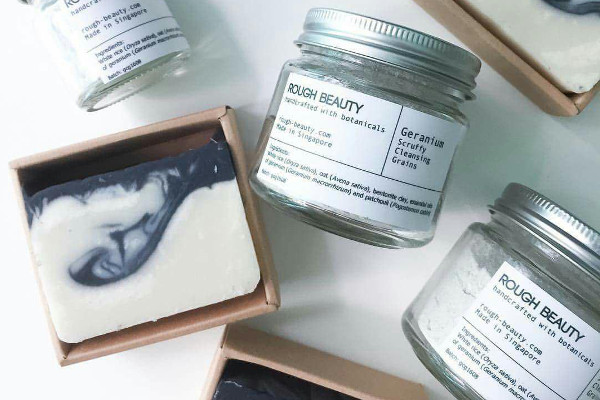 Inspired by a trip to the Himalayan mountains, Rough Beauty focuses on simplicity and sustainability. These vegan botanical soaps are handcrafted so no two bars of soap are alike. Besides soap bars, they also sell exfoliating soap bags and scruffy cleansing grains. If you'd like to try your hand at soap making, they offer workshops.
Their soaps range from $9.00 to $11.50, and they offer registered mail services to local addresses at a flat rate of $4.50.
Buy from: Their website and at selected stores
Natural Brands
8. Shophouse Sixtyfive
Inspired by Singapore's vibrant culture, Shophouse Sixtyfive sells local-flavoured lip balms such as Rose Bandung and Sentosa Island! All ingredients are natural, and their lip balms don't contain petroleum by-products, parabens, glycols or fillers. They also sell lip scrubs and lip and cheek tints.
Their individual products range from $9.80 to $20.00, and gift sets are also available. All products are shipped via Singpost's registered shipping at a flat rate of $3.00.
Buy from: Their website, Chalk N Doodle and at selected stores
9. Mantra Friday
Mantra Friday tries to reduce environmental and skin damage by using minimal packaging and all-natural ingredients. Some of their best-selling soaps include Moringa, Creamy Oatmeal and Apricot Morning, but they also sell body scrubs, shampoo bars and shower accessories.
Their soaps range from $12.00 to $16.00, while their other products range from $12.00 to $24.00.
Buy from: Their website
10. Soaplah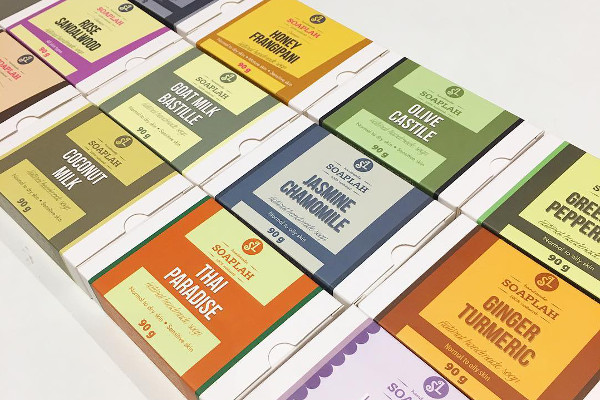 Faced with the dilemma of dry skin after showering, the people behind Soaplah developed cold process soaps to clean the skin without stripping its natural oil barrier. These soaps contain pure essential oils and their products and packaging are biodegradable and recyclable.
Their soaps are extremely affordable, with the price ranging from $8.90 to $9.90. Free normal shipping is available for orders above $15.00.
Buy from: Their website and at selected stores
11. Barecode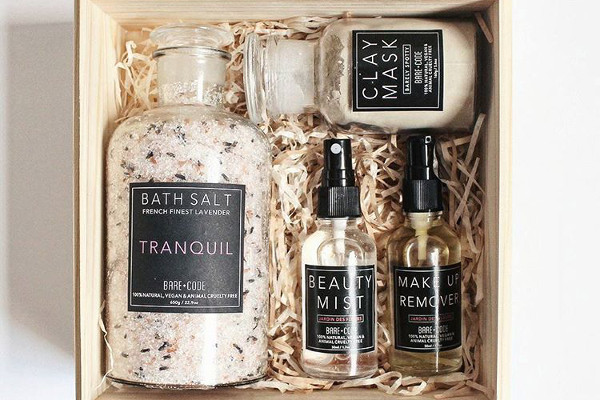 Barecode is 100% vegan, natural and animal-cruelty free. Their luxurious yet affordable skincare ranges from bath salts to body scrubs. They also sell a bath salt for animals, which not only cleanses their skin but also keeps fleas and ticks at bay.
Individual product prices range from $12.00 to $49.00, and they provide free local shipping for all orders.
Buy from: Their website, Naiise,  and at selected stores
All-Natural Beauty
Whether you're looking for handmade soap bars or organic skin care, there are plenty of options that are beneficial for your skin and the environment. Not to mention, these are local brands, so you'll be doing your part in supporting businesses here. 
Cover image: source, source, source, source, source, source, source