Nike Pink Air Max 95
Nike Korea has just released a pair of all-pink Air Max 95 sneakers inspired by South Korea's national flower, mugunghwa. As spring is approaching, the soft pink colours of these shoes remind us of flowers blooming in this insta-worthy season.
The design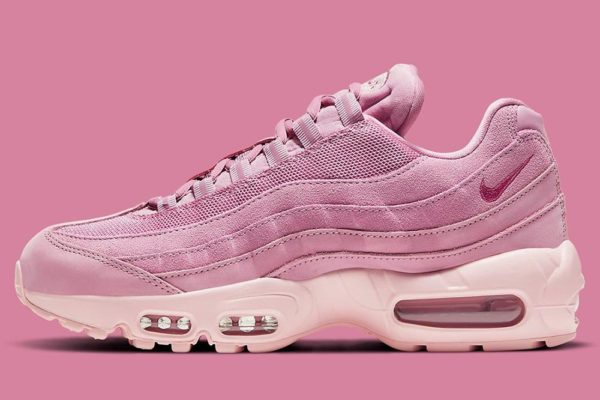 Source
While there are many Nike sneakers with pops of pink on them, this pair of Nike Air Max 95 sneakers is completely decked out in various shades of pink. The top part of the shoe, as well as the laces, are in the same dusty pink colour. The foam midsole, complete with Max Air Cushioning, is in a soft pastel pink.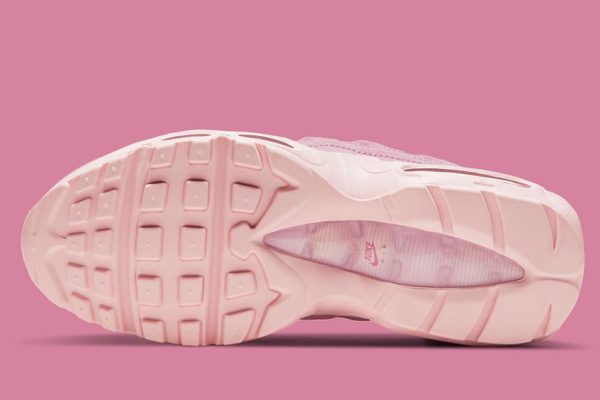 Source
Nike's Air Max shoes are identifiable by the signature comfortable cushioning of pressurised gas. You can definitely take a walk and be amongst nature for long hours wearing these!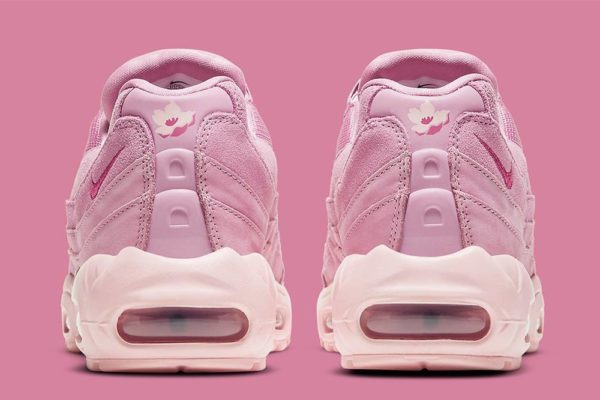 Source
Since this pair of shoes is inspired by mugunghwa, the heel tabs are adorned with the pretty blooms.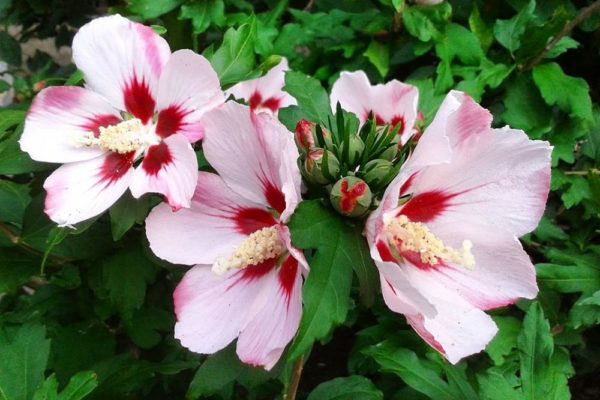 Source
Mugunghwa is South Korea's national flower, which symbolises deep affection through its meaning of "eternal blossom that never fades".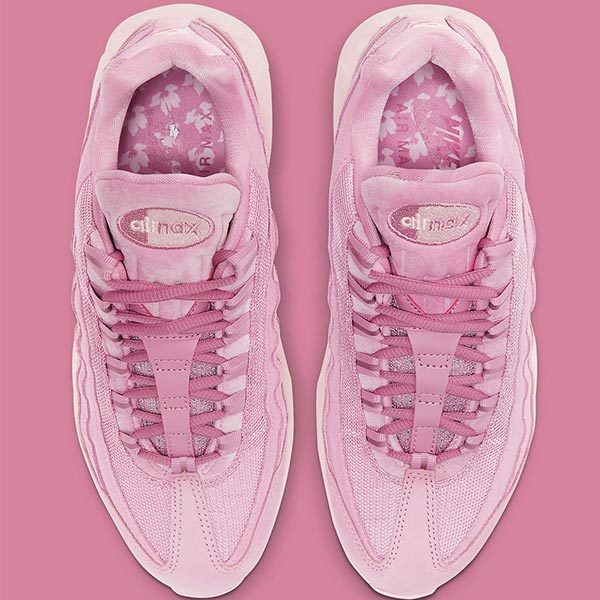 Source
Inside the shoe, you'll find more mugunghwa motifs printed on the insoles. These shoes can easily match any pastel or floral pieces you have in your wardrobe. 
This isn't the first time Nike has been inspired by seasonal blooms. Last year, Nike released a pair of neon pink and black Air Max 97 sakura sneakers with enamel sakura pins on the shoelaces.
Also read:
These Nike Air Max 97 Sakura Sneakers Let You Relive Your Favorite Cherry Blossom Memories
BTS' Spring Day music video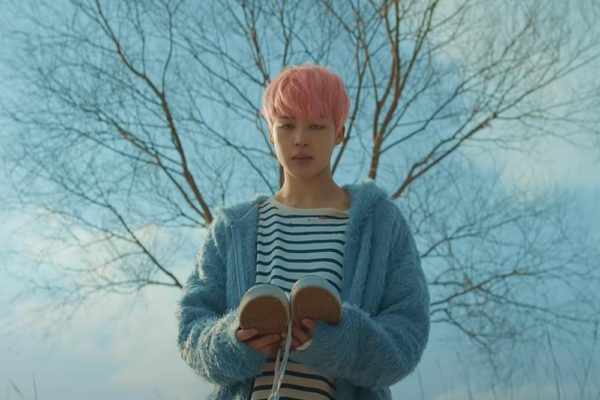 Remember when BTS member Park Jimin dyed his hair bright pink so he could match the aesthetic of their Spring Day music video? He mentioned that he wanted to mimic the pink colours of cherry blossoms during spring. These pink Air Max 95 shoes remind us of this scene, especially since Jimin himself is holding onto a pair of shoes! 
While wearing these pink Nike Air Max 95 sneakers, we're sure every ARMY will have the same thought of being able to walk along the flower road with BTS.  
Nike Releases Air Max 95 In A Pretty Floral Pattern That Will Look Perfect For Your Spring OOTD
It's clear that the chunky sneaker trend hasn't died down yet, as Nike continues to release new designs of such shoes. 
While these Nike Air Max 95 sneakers are already available on Nike Korea's website, it is unclear if we'll get to see them in other parts of the world as well. Keep watching this space, and we'll update if there's any news about these shoes potentially arriving in Singapore. Meanwhile, we can't wait to see what other Nike Air Max releases there will be in 2021, especially as we approach Air Max Day in March.
Cover: Source
Also read:
This BTS ARMY's Pastel HDB Flat Looks Like A Part Of The Dynamite Music Video Set