Nike Air Max 97 Sakura Sneakers
Visiting Japan during sakura season is a must-do for many Singaporeans. No thanks to COVID-19, however, this year saw sakura fans cancelling their trips and missing the chance to see the cherry blossoms bloom IRL. If you're still feeling sore about it, Japanese footwear retailer Mita Sneakers' new Nike Air Max 97 LX sakura sneakers might just soften the blow.
Sneaker design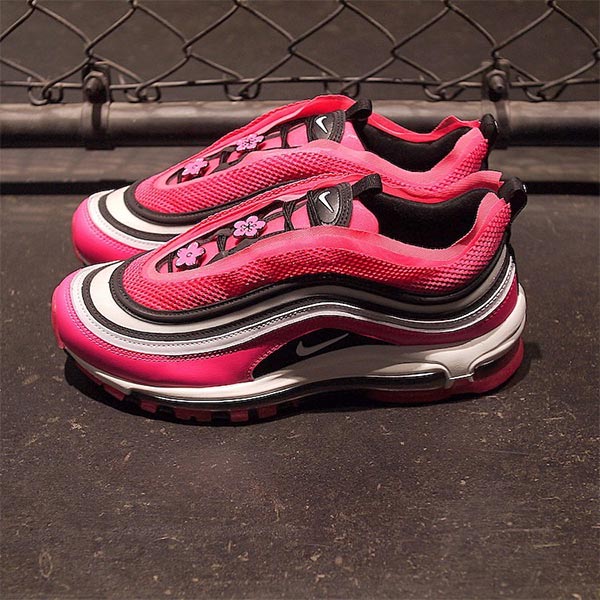 These sakura sneakers are not for the faint-hearted. Shocking pink is balanced against graphic black and white for a striking contrast.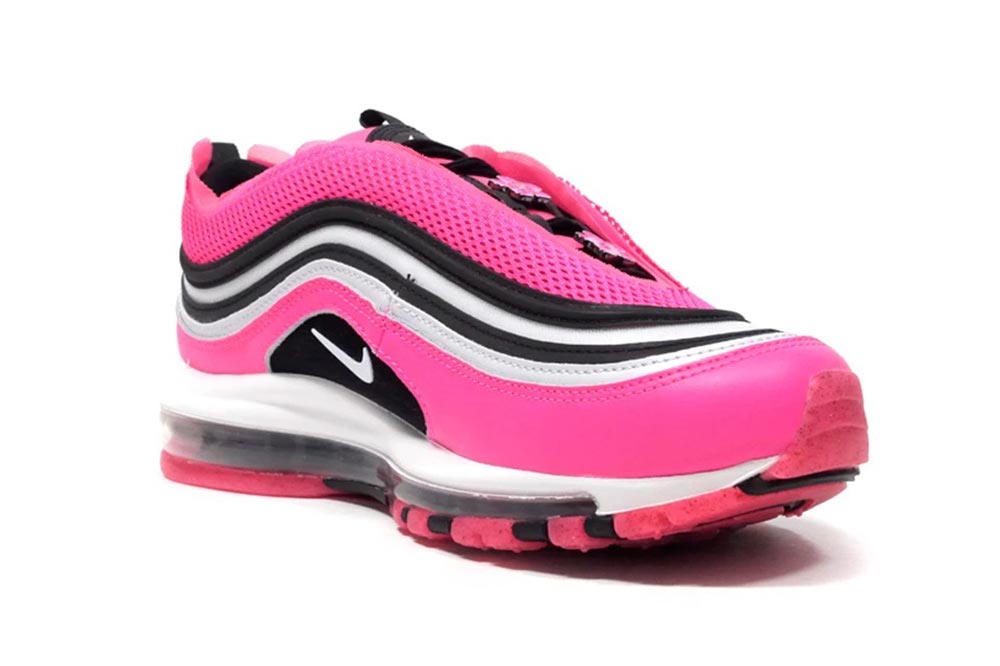 There are many different textures at play here. The shocking pink part extends across most of the sneaker, from the smooth leather body to the nylon mesh and all the way to the outsole.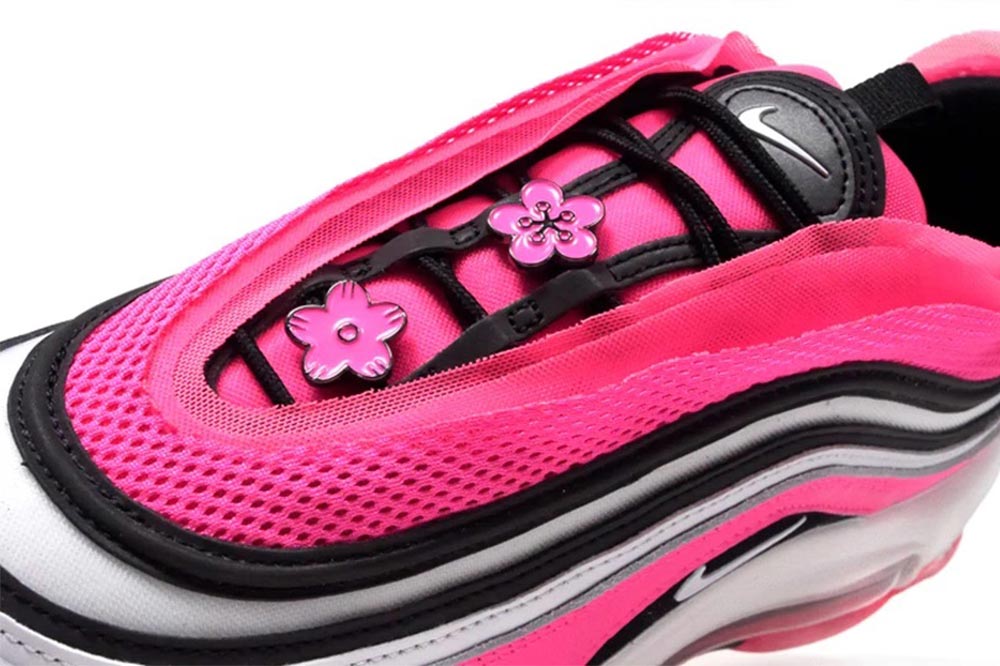 The highlight for cherry blossom lovers will no doubt be the pretty enamel sakura pins on the shoelaces. One look at them and you'll be transported back in time to your own favourite cherry blossom memories.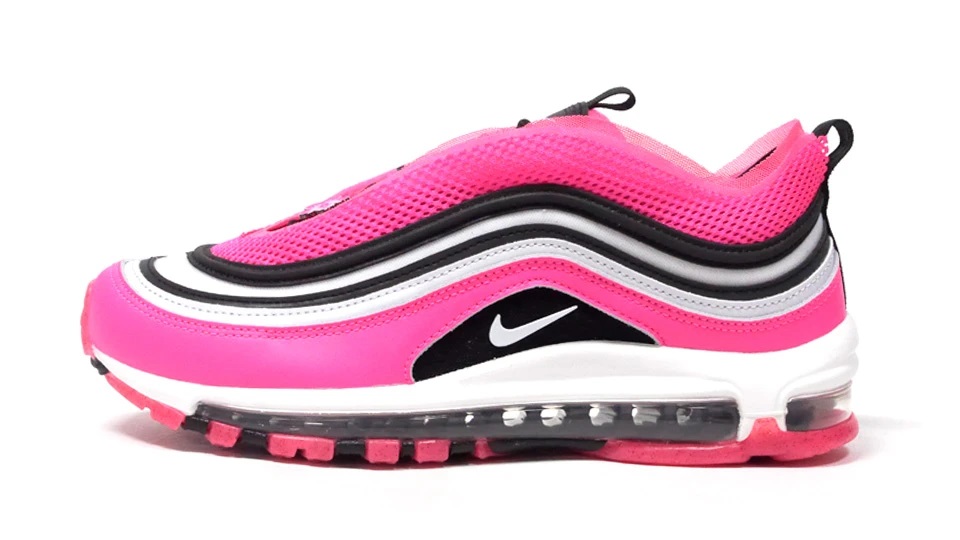 The Air Max 97 is one of the most popular models in the Nike Air Max series. Its iconic design details are all represented here, including the water ripple lines and full-length Max Air cushioning.
Also read:
These Pastel Nike Air Max 1 Sneakers Are Inspired By Traditional Japanese Candy
Also available in black
If you have an aversion to colour, Mita Sneakers also worked on an all-black pair of Nike Air Max 97 LX sneakers.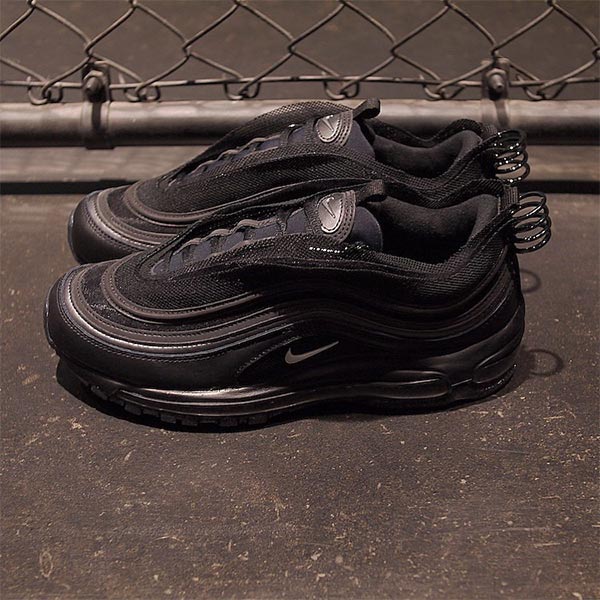 Instead of an eye-popping visual contrast, it being in full black allows the different textures to take centre stage.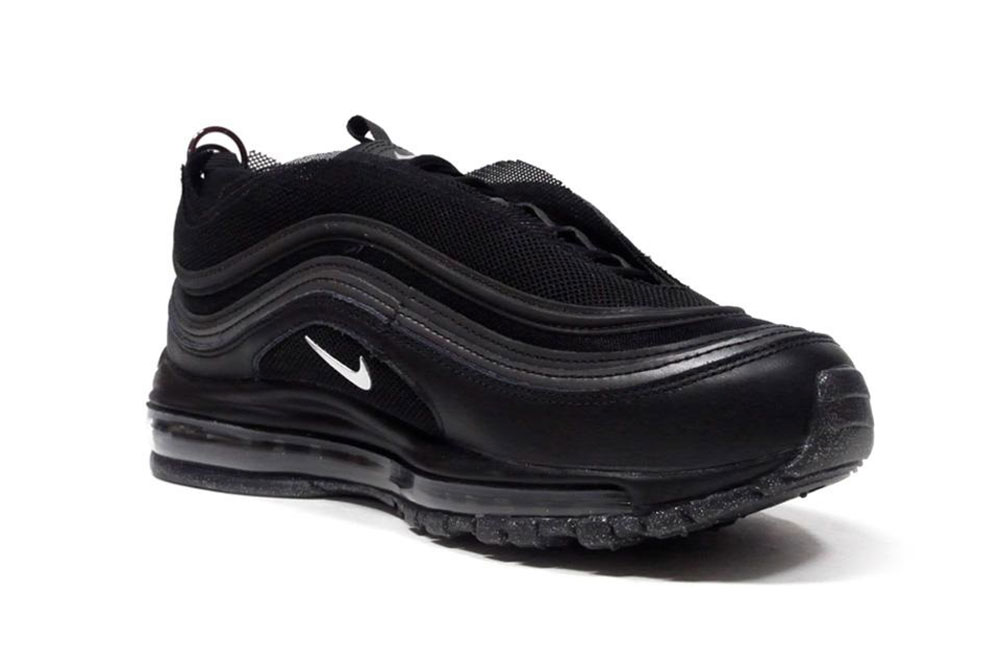 As with the pink version, these sneakers feature a nylon mesh layer that has been left uncut. Here, it adds a delicate touch to the overall feel of the sneakers.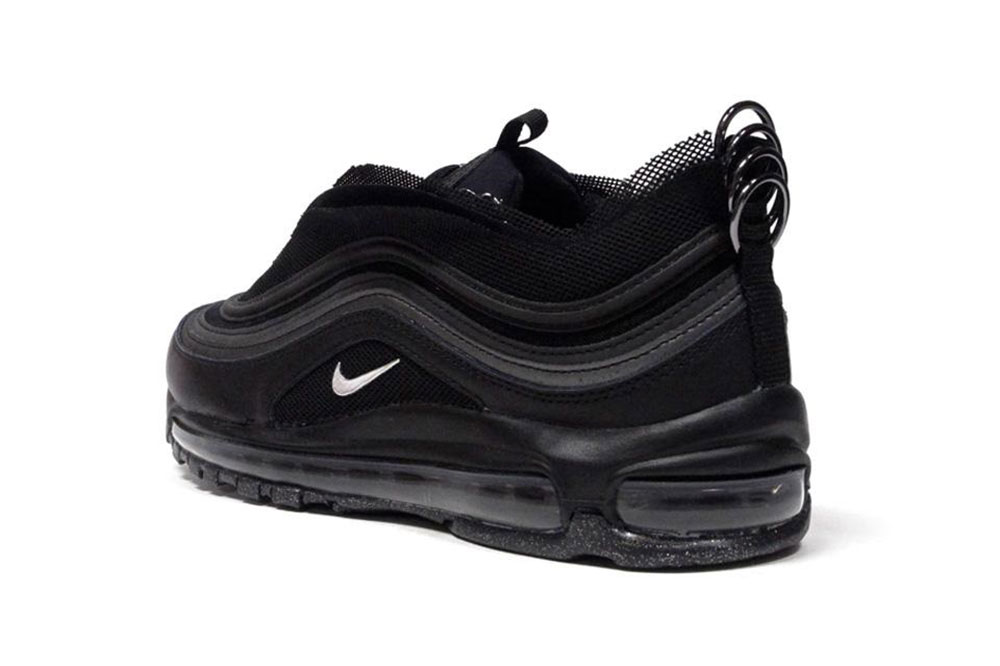 The 4 pull straps on the heel are another unexpected detail that further differentiates these shoes from the pack.
These Nike Air Max 97 Sakura Sneakers Are Not For Wallflowers
Both the Nike Air Max 97 LX sakura and black sneakers are now available on Mita Sneakers' website at ¥19,000 (~S$247) each. The store only ships within Japan, but you can try using a forwarding service such as vPost. All the best!
All images courtesy of Mita Sneakers.
Also read:
Converse Sakura Chuck 70 Sneakers Let You Experience Japan's Cherry Blossoms Right At Your Feet