Nike Valentine's Day Sneakers 2023
We've yet to complete 2022, but Nike is already one step ahead of us by releasing designs of their 2023 Valentine's Day sneaker collection. With reference to last year's design, sneakerheads all around the world are anticipating heart motifs once again to flex a new date night look. 
Nike has just released a sneak preview of their latest Air Force 1 Valentine's Day sneakers, this time with 3D heart prints on the swoosh. Set to be released in February 2023, now you can prepare to cop these as a V-day gift for bae.
The design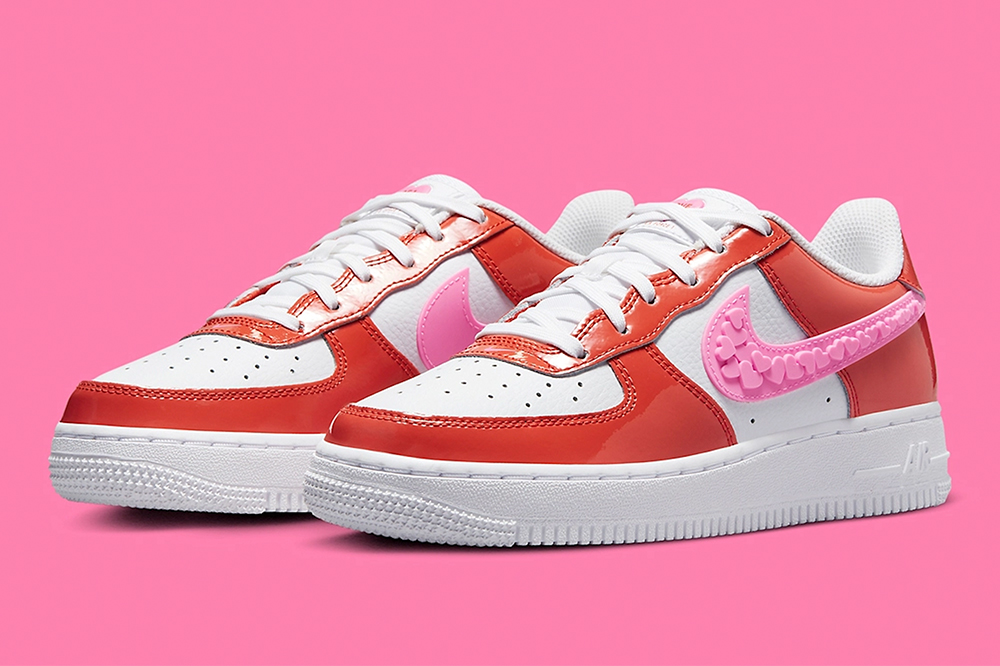 The Air Force 1 sneakers feature a chio red and white colour palette. While some might say it's giving Singapore flag vibes, the bright pink swoosh balances out the colour scheme, adding a cute touch to your OOTD.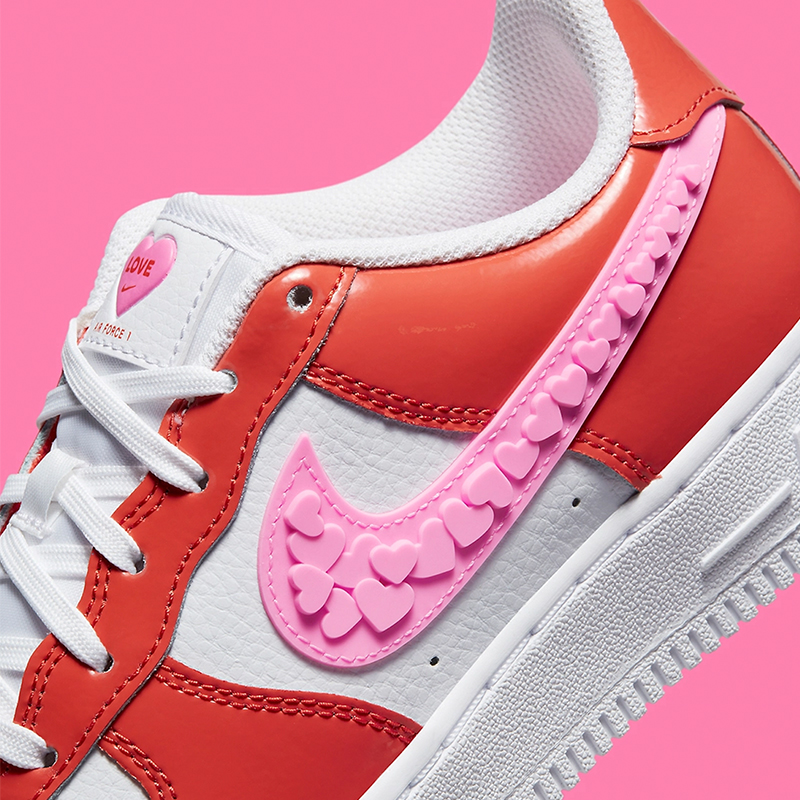 3D heart-shaped details are decorated along the signature Nike swoosh, so you can wear your heart on your sleeve, or in this case, on your swoosh.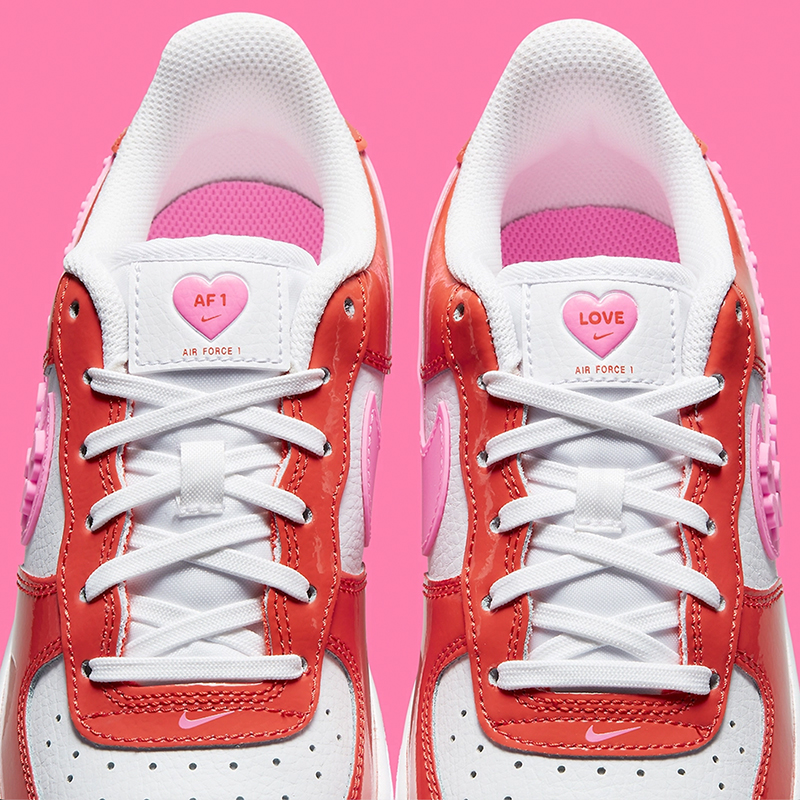 More pink heart designs can be found on the tongue, with "AF1" and "LOVE" etched on each sneaker. These comfy shoes are perfect for a romantic stroll on Valentine's Day, doubling as a subtle way to confess your love.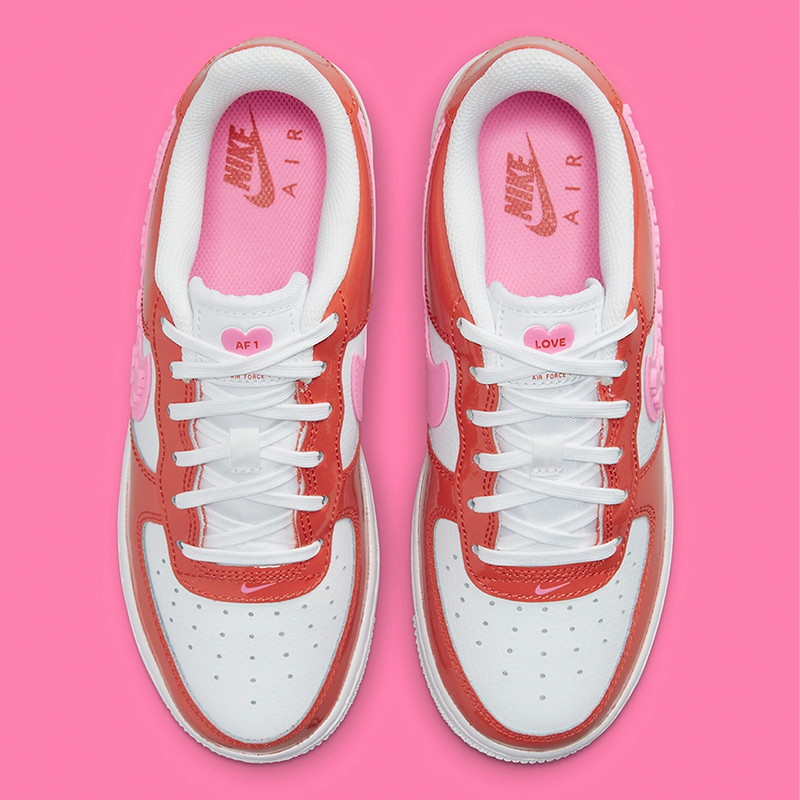 If you're tired of the basic white Air Force 1 sneakers, stand out from the crowd with this fun and unique colourway instead. The sneakers also come with pink insoles placed above the rubber soles.
Nike Valentine's Day 2023 collection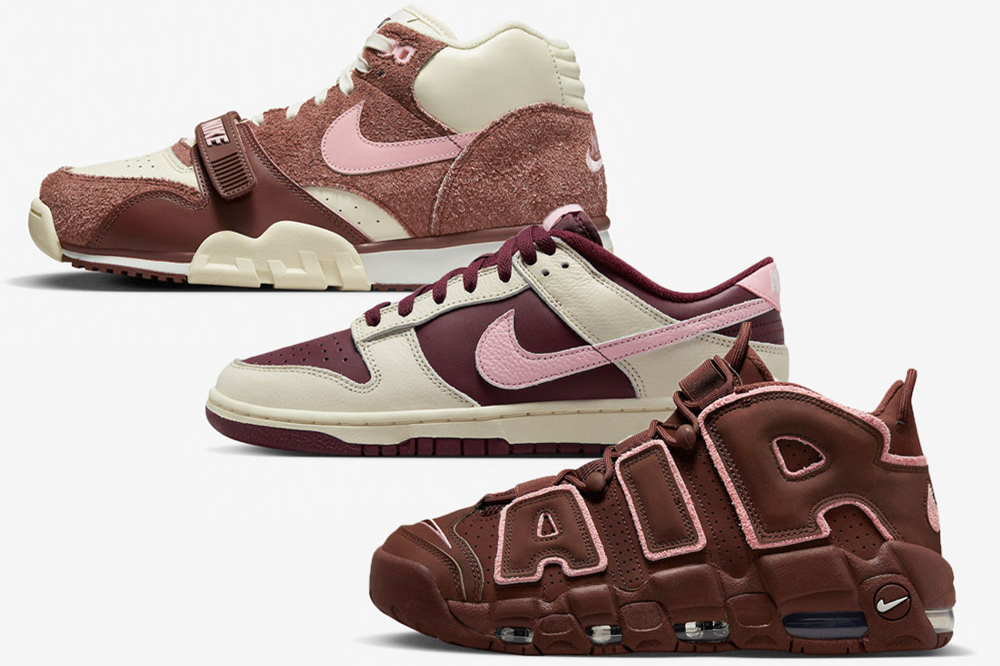 Earlier this year, Nike announced the first line-up of their Valentine's Day 2023 collection with the Air Trainer 1, Dunk Low and Air More Uptempo in brown and pink hues. The full collection, together with the heart-themed Air Force 1 sneakers, are set to be released in February 2023. 
As Nike has been releasing yearly Valentine's Day sneaker collections, it seems like 14 February is now a holiday for sneakerheads to get new kicks too.
The Nike Valentine's Day 2023 AF1 Sneakers Will Let You Wear Your Heart On Your Swoosh
Despite Valentine's Day being a few months away, it's never too early to start preparing a special gift for your partner. Stay tuned to Nike's website for more information on this collection hitting our stores in Singapore soon. 
All images courtesy of Nike.
Also read:
15 White Sneakers That Are Not Nike Air Force 1s To Look Trendy Without Being Called Basic