White Sneakers That Are Not Nike Air Force 1s
There is no denying that the quintessential pair of white sneakers integrated into our fit checks is none other than the Nike Air Force 1s. They're pretty much everywhere on social media, causing us to wonder if it's just a trend or a permanent staple for the long run. 
If you don't want to own the same pair of sneakers as everyone else, here are 15 other white sneakers from brands like Adidas and Reebok for you to stand out while maintaining that clean and simple aesthetic.
1. Adidas Her Court W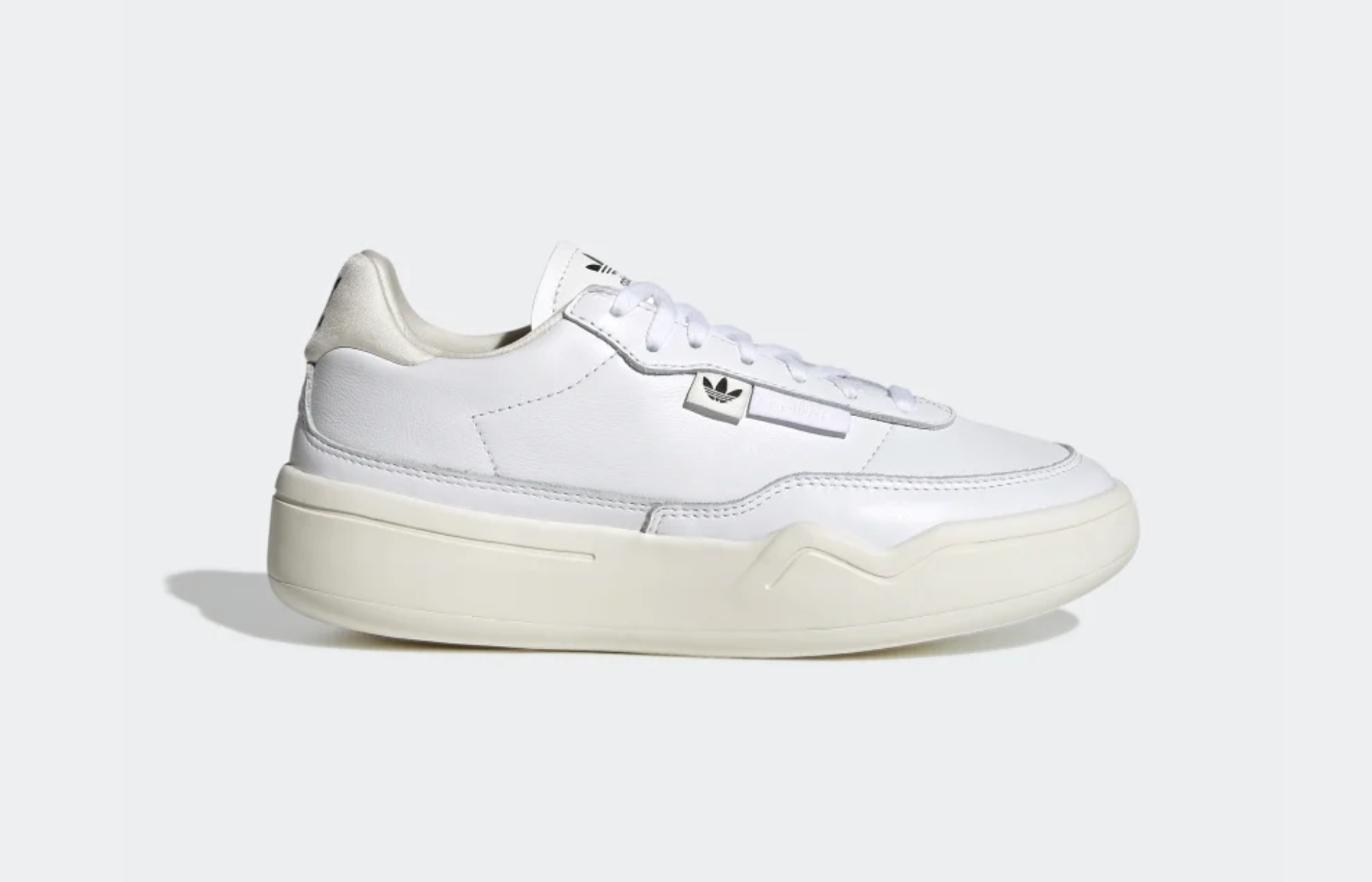 Source
Retailing for $140 on the official Adidas website, these sneakers are mostly made in part with recycled content generated from production waste. 
With the chunky midsole and cushioned insoles, the all-white version gives you the right amount of comfort to complete your day-to-day tasks.
2. Superga Classic 2750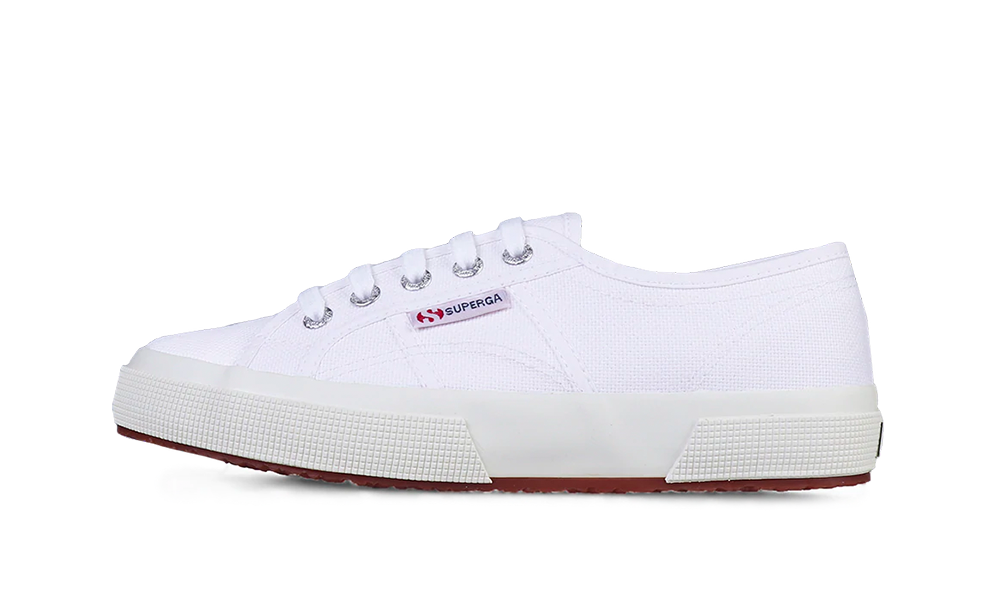 This pair of Superga Classic 2750 provides a dainty look and feel to couple with any aesthetic. The lightweight sneakers retail for $69.90 on the official Superga website and feature a strong and breathable pure cotton upper with a red hardened rubber sole.
3. Nike Air VaporMax 2021 FK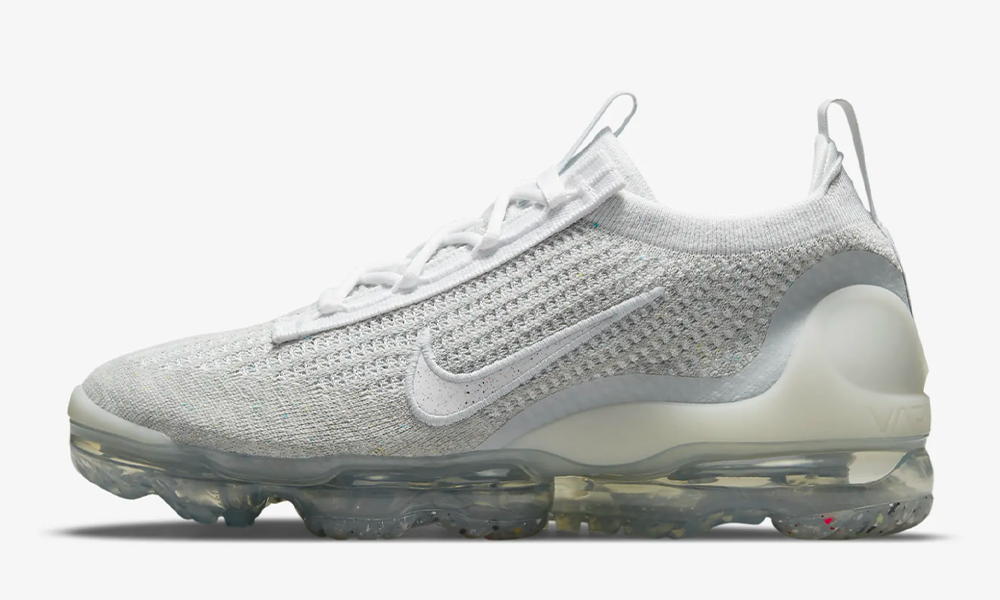 Source
With this pair of Nike Air VaporMax 2021 FK, you can literally feel like you're walking on air with the unique "air bubble" technology. Though it may be a little uncomfortable when you first wear it, the cushioning effect will make your feet supported throughout the day. 
For a price of $279 on the official Nike website, these sneakers have a special collar which sculpts the ankle for a sporty but casual look, while the padding on the heel adds to the comfort.
4. Converse Chuck 70 Breathable Sneakers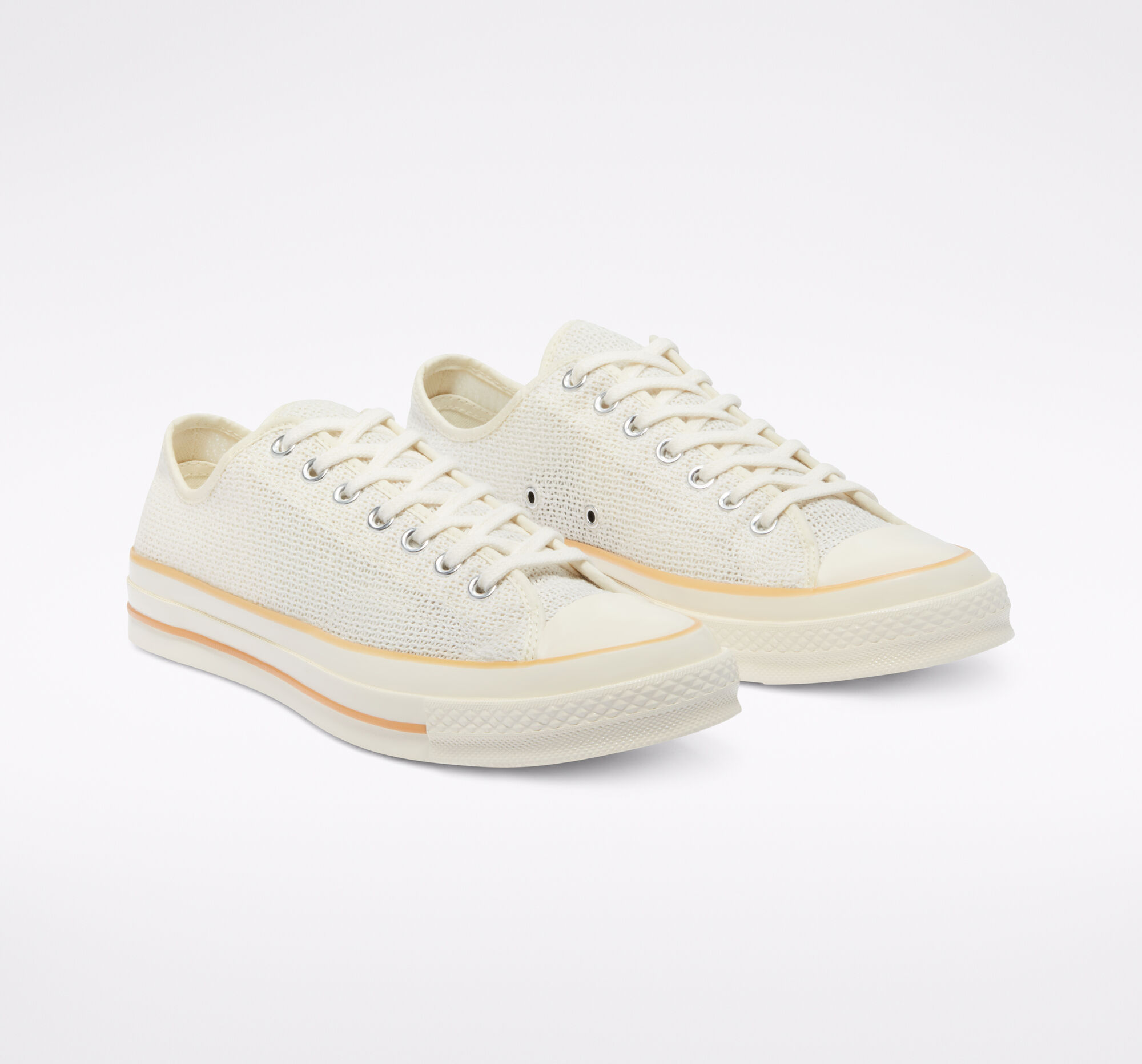 Source
When we mention white sneakers, there is no denying that the Converse Chuck Taylor sneakers would be the first to pop up in our heads. However, since we're on a mission to not be basic, the Converse Chuck 70 Breathable in Egret is an option for us to consider.
These sneakers were made with a breathable knit mesh which is perfect for the hot and humid weather in Singapore. Its yellow-orange lines are different from the usual red and black ones, allowing these shoes to have a pop of colour.
Though it is not available on local sites yet, you can use freight forwarding services to get your hands on these sneakers for £75.00 (~S$108.80) from the official Converse UK website.
5. Veja V-10 Leather White Sneakers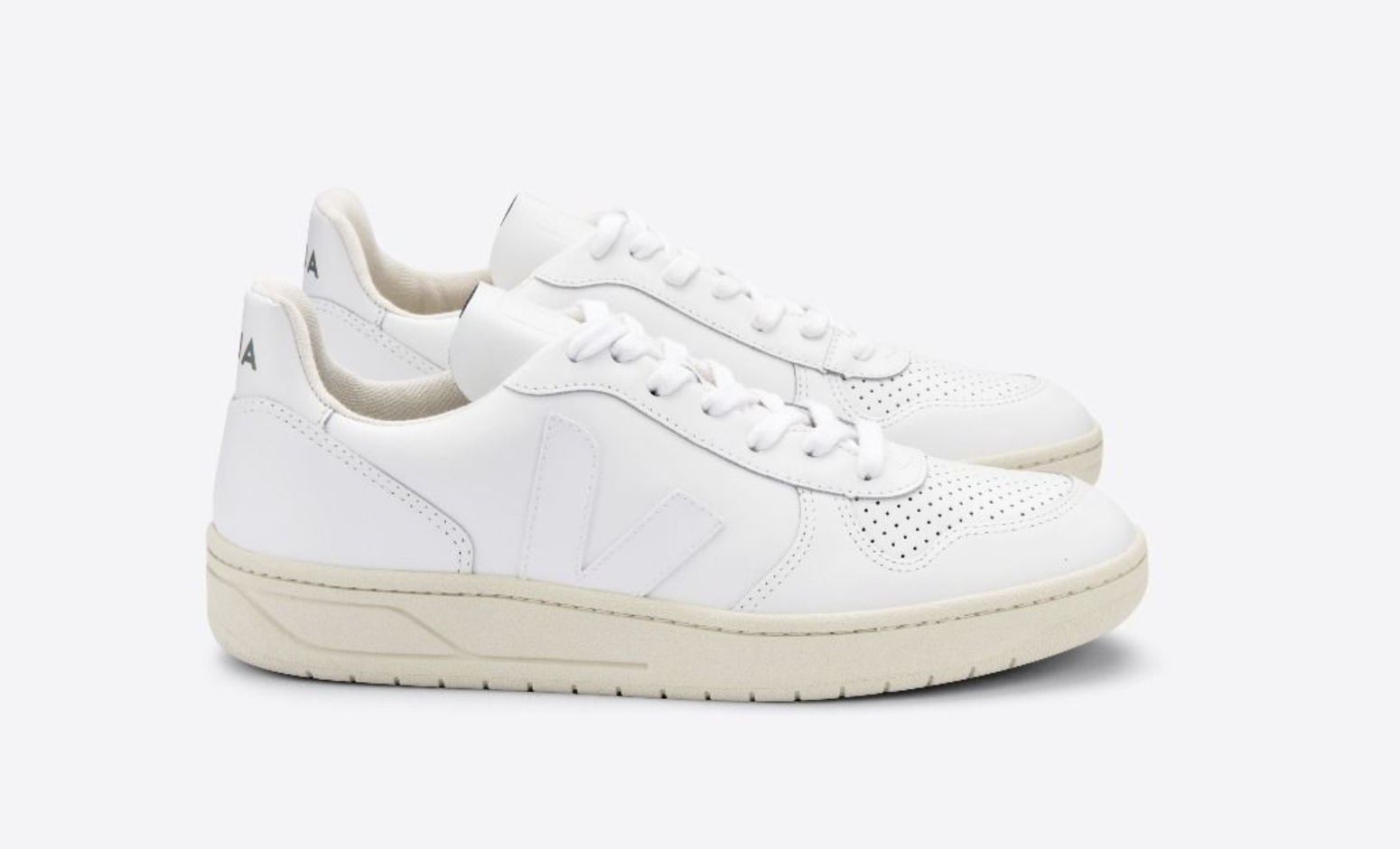 Source
These sneakers from Veja may seem like an ordinary pair of white shoes but its versatility allows it to be paired with everything from dresses to jeans. The low-top style sneaker is made from leather, Amazonian rubber, rice waste and recycled rubber.
This pair of shoes were even spotted on the Duchess of Sussex, Meghan Markle, further confirming that they are even royalty-approved.
You can dress like the Duchess by purchasing it for USD$175.51 (~S$244.74) on the official Vega website.
6. Onitsuka Tiger Mexico 66 Shoes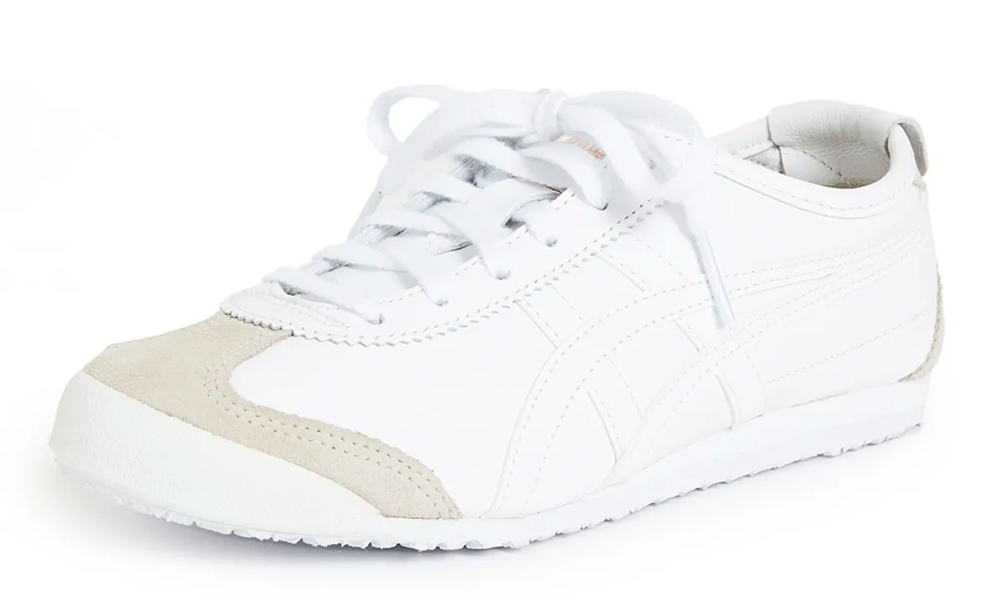 Source
From yet another OG sneaker brand, the Onitsuka Tiger Mexico 66 shoes sports a mix of contemporary touches with a retro vibe that channels the '60s. It is a unisex shoe, with sizes ranging from EU36 to EU46 so that you can match it with your loved ones.
You can now purchase it for $159 on the official Onitsuka Tiger website.

7. Fila Disruptor II Sneakers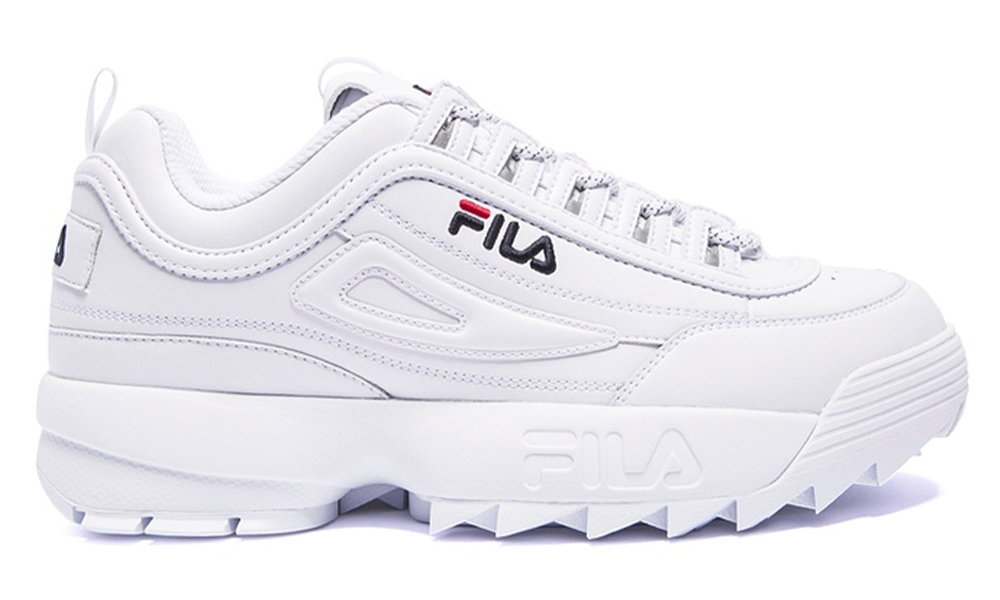 Source
If this reminds you of your TikTok FYP or Instagram explore page, you're not mistaken. This pair of Fila Disruptor II Sneakers are the go-to for Gen Zs as of late.
Although Singaporean Gen Zers would typically associate this pair with being an XMM or YP, don't let that cloud your judgement, as these sneakers can upgrade your OOTDs in an instant.
You can add a tinge of edginess by getting these chunky sneakers with rubber spike soles for $268 on Zalora.
Also read:
Converse x Pokémon's Next Collection Has Pikachu & Eevee High-Cut Sneakers For Every Trainer's Journey
8. Reebok Club C 85 Leather Sneakers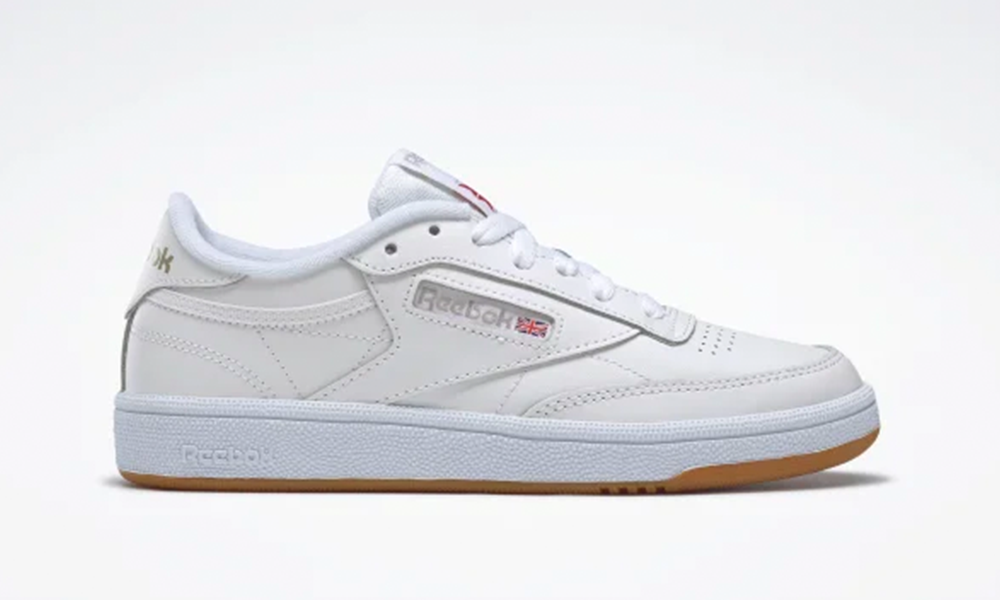 Source
Perfect for casual or formal wear, these Reebok Club C 85 leather sneakers are a great alternative to your usual white shoes as their stream-lined shape complements your overall look. It is also available in grey, blue, and green accents for a pop of colour.
You can choose to get it off the official Reebok US store for USD$75 (~SGD$103.35) or through ASOS for $127.90.
9. Converse Run Star Hike Shoes
Created for the short queens and kings, this pair of Converse Run Star Hike platform shoes can add up to 3cm of height, so you can experience what it's like to be tall without having to wear heels or insoles.
Popularised by many K-Pop idols like Han from Stray Kids and Jennie from Blackpink, these shoes allow you to achieve that chic aesthetic while elevating your confidence as you strut around.
These platform shoes are available on Shopee Mall for $139.90.
10. Puma Cali Dream Sneakers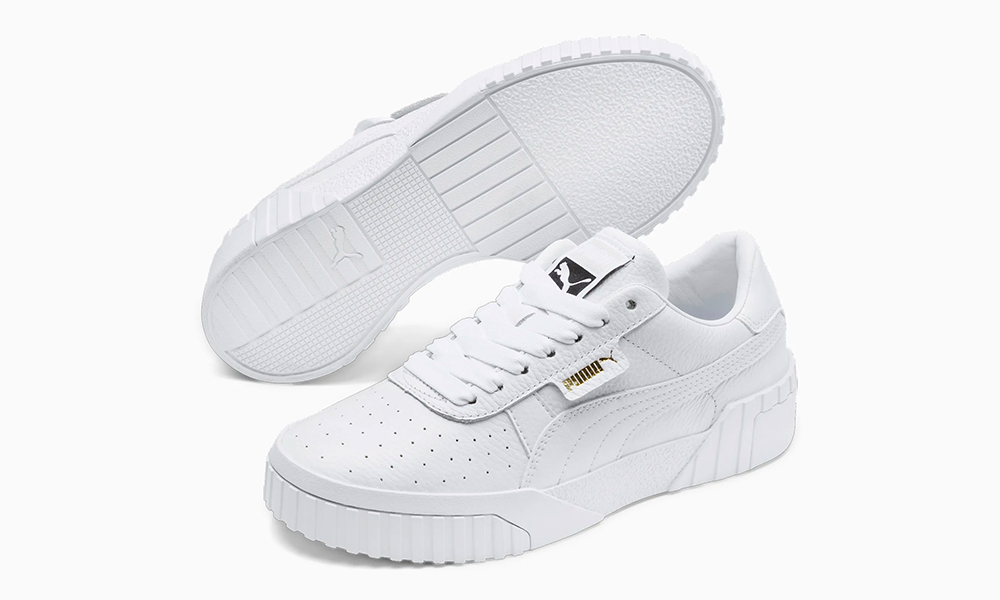 Source
While we're on the topic of "As Seen On Celebrities", the Puma Cali Dream sneakers are another notable pair. Fun fact: there were other variations of the shoe created by celebrities like top model Winnie Harlow and former Sistar member, Hyolyn.
These sneakers are priced at $159 on the official Puma website.
11. Adidas Continental 80 Shoes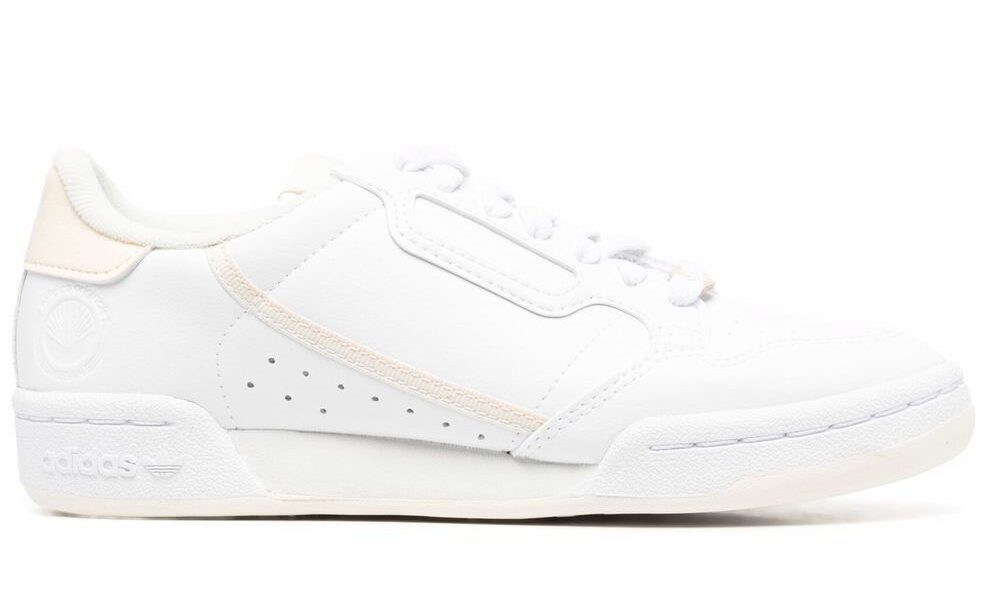 Source
If you're looking for a sneaker that has a similar style to the Adidas Stan Smiths or Superstars, this pair of Adidas Continental 80 shoes fits the bill. Its sleek silhouette, along with a diagonal stripe at the side, amplifies your look to make it more put-together.
These sneakers are now available on FARFETCH for $128.
12. Skechers D'Lites Memory Foam Lace-Up Sneakers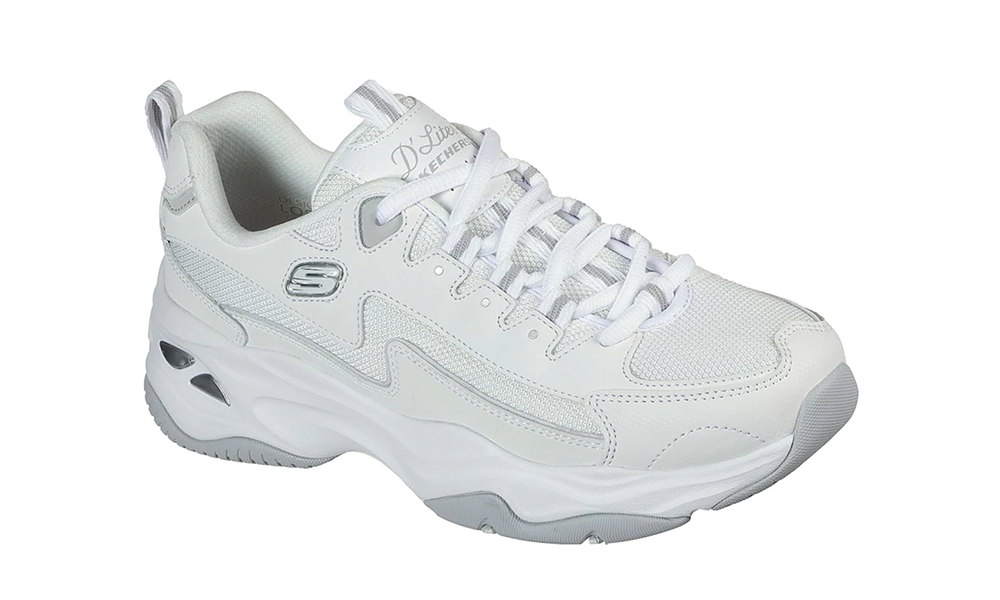 Source
The Skechers D'Lites Memory Foam Lace-Up Sneakers are a slightly cheaper alternative to other chunky sneakers, retailing for only $139 on the Official Skechers website.
They have an Air-Cooled Memory Foam cushioned insole so your feet will feel comfortable even after countless hours of window shopping. They also feature light grey accents so they don't look like a regular pair of school shoes.
13. Fila Women's 1911 Leather Sneakers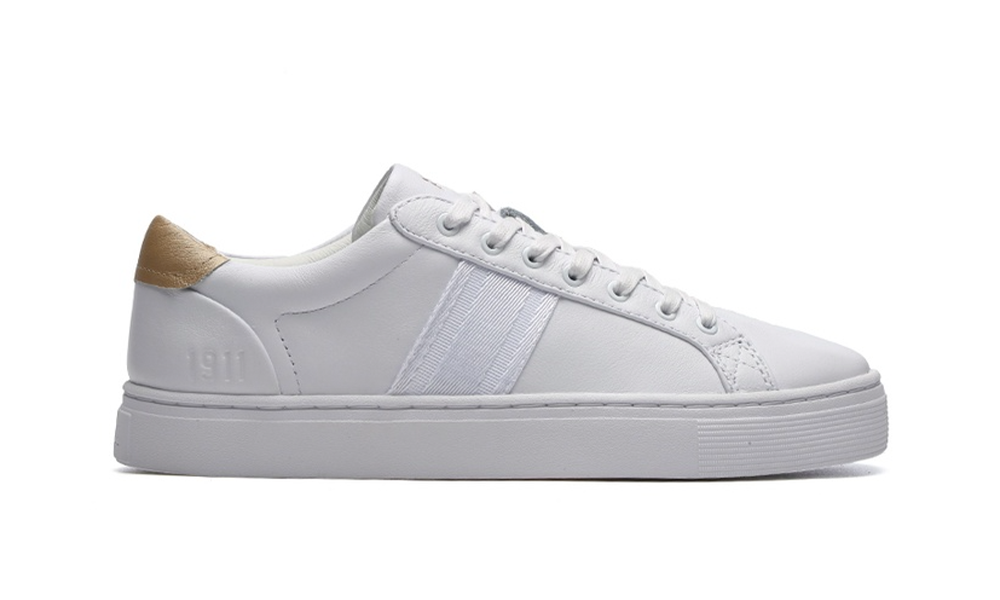 Source
Featuring a touch of Beige at the back of the shoe with an embossed "1911" on the side, these shoes can give you a touch of class and sophistication. You can get this pair of leather sneakers for $218 on Zalora.
14. Nike Tc 7900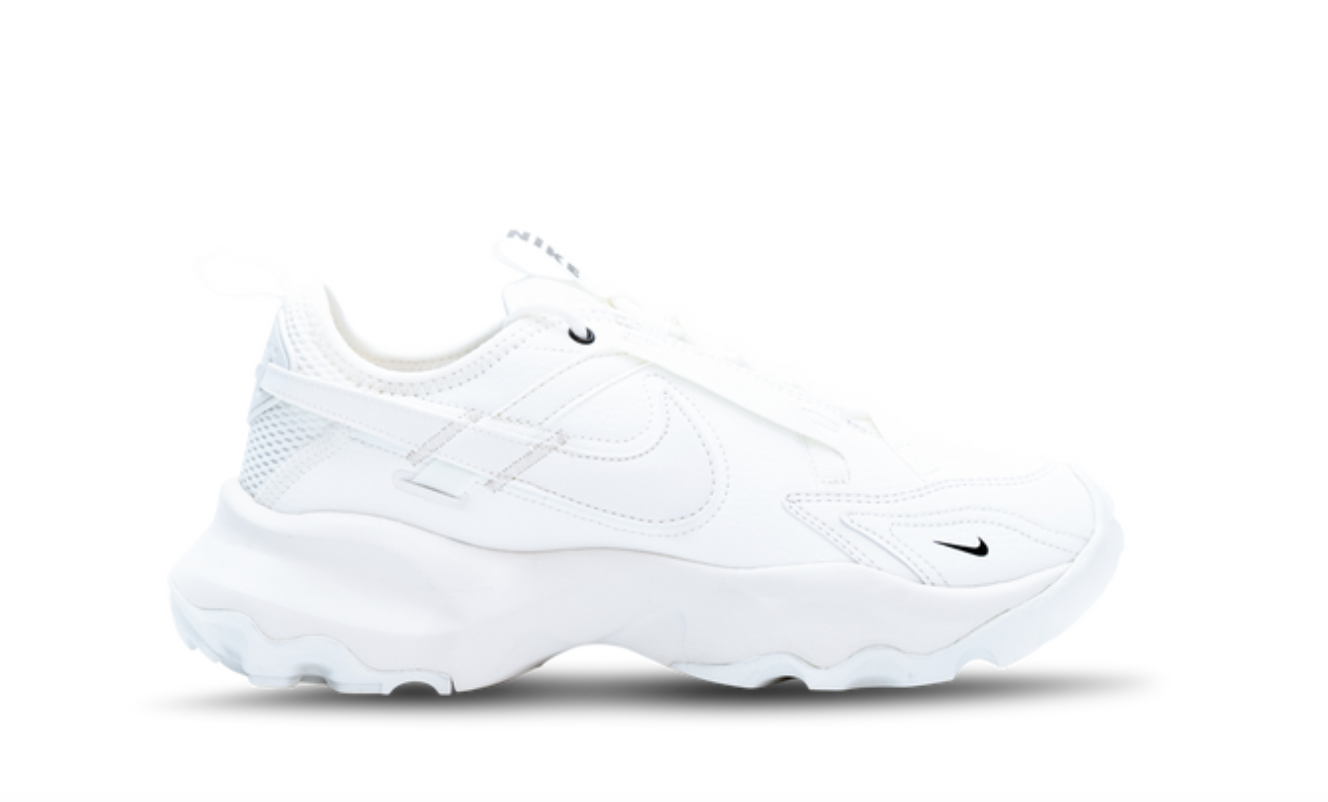 Source
Though it may seem plain at first glance, this pair of Nike sneakers have been specially designed to make running errands feel like a breeze. The reflective Nike Swoosh and tiny black details found on various parts of the shoe elevate the overall vibe, making it seem a little bit more sophisticated.
Fans of these chunky sneakers can look forward to adding this pair of Nike Tc 7900 into their collection for $179, retailing on the Footlocker website.
15. Nike Air Huarache Sneakers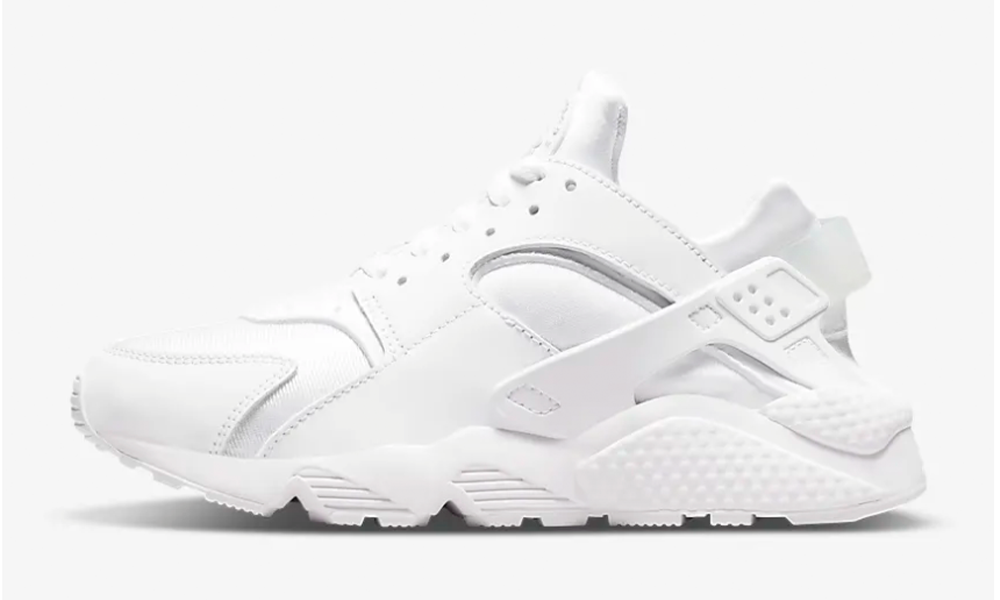 Source
This modern-looking pair of Nike Air Huarache Sneakers are guaranteed to make you look even cooler with its heel clip and stripped away branding. The upper features soft leather and an airy fabric for added comfort and easy styling. The cushioned inner sleeve stretches to your foot for a personalised fit as well.
You can get it now for $199 on the official Nike website.
These White Sneakers Are Fashion Items That Will Never Go Out Of Style
With a variety of different designs and styles to choose from, white sneakers are never boring despite their plain colour. Pair them with any and every outfit and you'll never have to worry about your shoes not matching the overall vibe of your look.
These 15 sneakers are something different from the usual Air Force 1s, so you can freely flaunt your fire fits without getting judged for being too basic  — not that you should care anyways.
Also read:
Crocs Has Cereal-Inspired Designs Like Cocoa Puffs & Cheerios So You'll Remember Not To Skip Breakfast