Nostalgic Fashion Brands In Singapore
With how fast fashion styles and trendy clothes change, it's not surprising to see brands adapt to different generations. For some of us 90s kids, spotting the hottest stores along popular shopping malls were a fun treat on the weekends — even better if we saved up extra pocket money to bag a few items.
However, as the saying goes, "the only constant is change." Unfortunately, not all of the stores we used to love shopping at are still here today. Take a trip down memory lane with us to remember faves such as Forever21, Topman and Abercrombie & Fitch, that no longer have physical stores in Singapore. 
1. Forever 21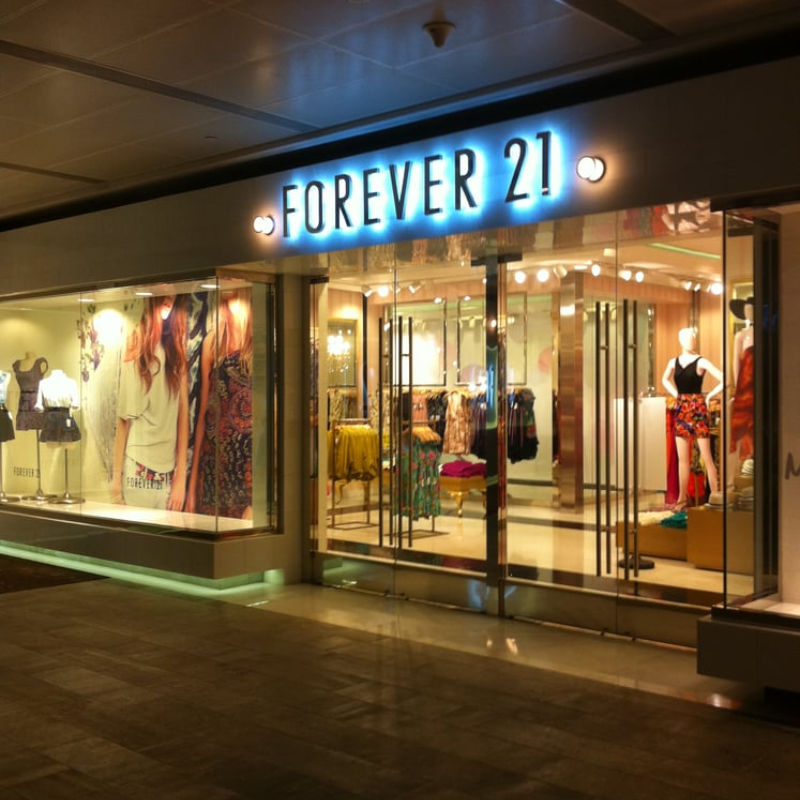 Source
Hands down, Forever 21 was the most iconic store at 313@Somerset. They always had the latest trends and hottest deals, giving off a "popular girl" vibe that was similar to Zara's. Forever 21 opened in 2009 and had four outlets across Singapore, but unfortunately closed down in 2019 due to bankruptcy. 
Beyond Singapore – they also closed down over 250 stores worldwide. Us 90s kids truly didn't know what we had until it was gone.
2. Factorie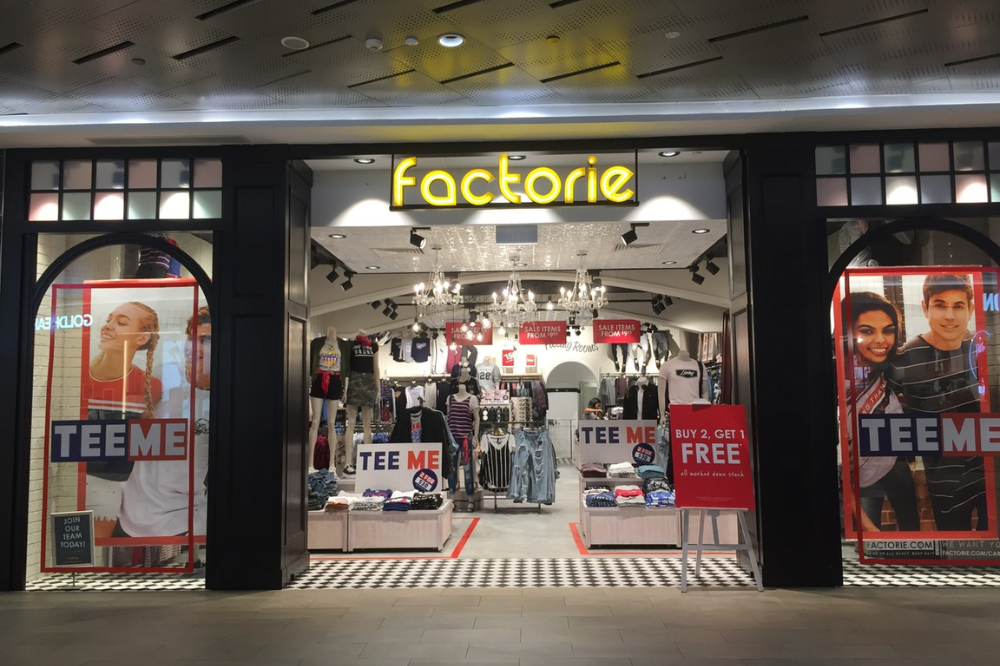 Source
If you've always wondered why Factorie had a similar style to Cotton On, it's because this fashion brand was established under the Cotton On group. There were four outlets in Singapore that opened in 2013, often having amazing "buy 2 get 1 free" sales. 
Factorie closed down in 2018 and originally shifted to online platforms like Zalora, but it is now no longer available to purchase in Singapore.
3. GAP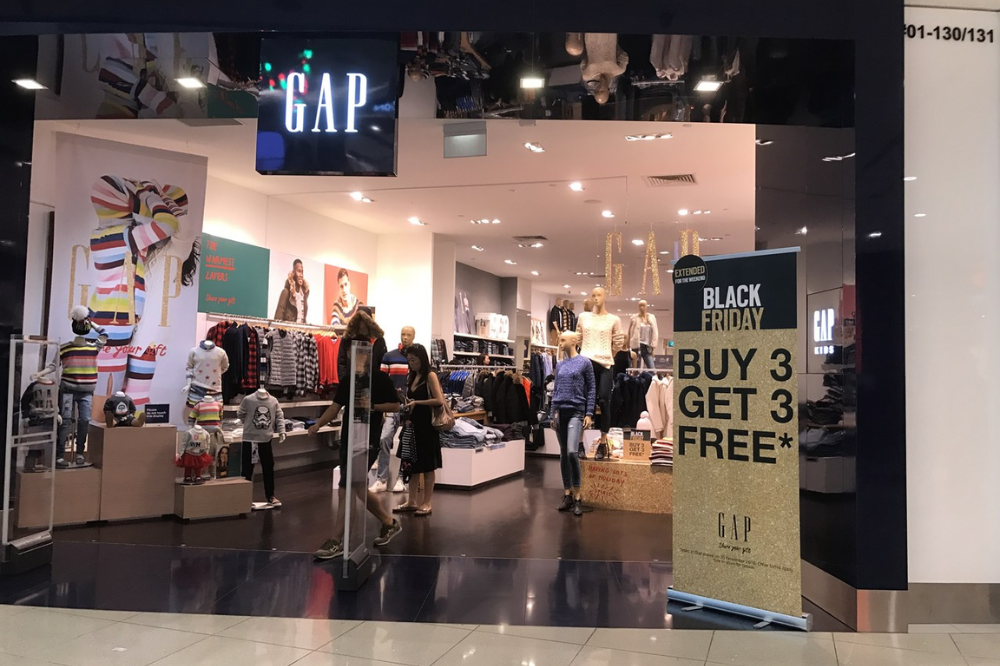 Source
Not just 90s kids, but our parents too, were familiar with GAP. Somehow, I distinctly remember my mother purchasing a top or two for herself here, while simultaneously going to GAP Kids to get something for me. NGL, it was lowkey giving Giordano, with casual tees and shorts for everyday wear.  
GAP opened in 2006 and closed in 2018, but you can still purchase their items on Zalora.
4. Banana Republic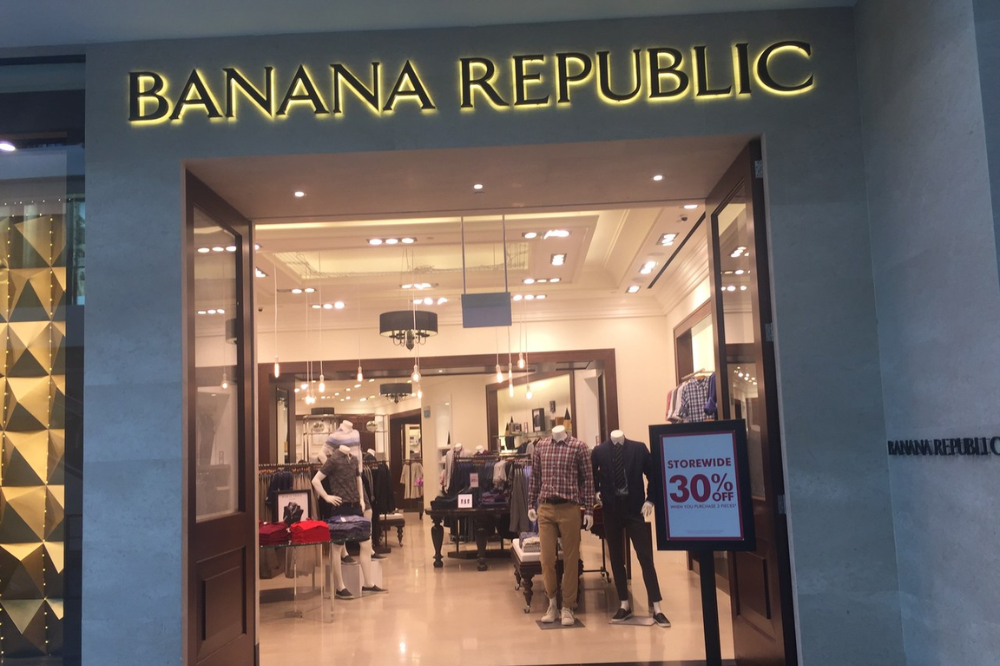 Source
Owned by GAP, Banana Republic was another fashion brand that we would often see in shopping malls. The brand offered unisex clothes and accessories that took on a more sophisticated vibe — if we're going to be honest, it's kind of like the atas version of GAP.
Banana Republic opened in 2007 and closed in 2018, and like GAP, you can still purchase their items on Zalora. 
5. ESPRIT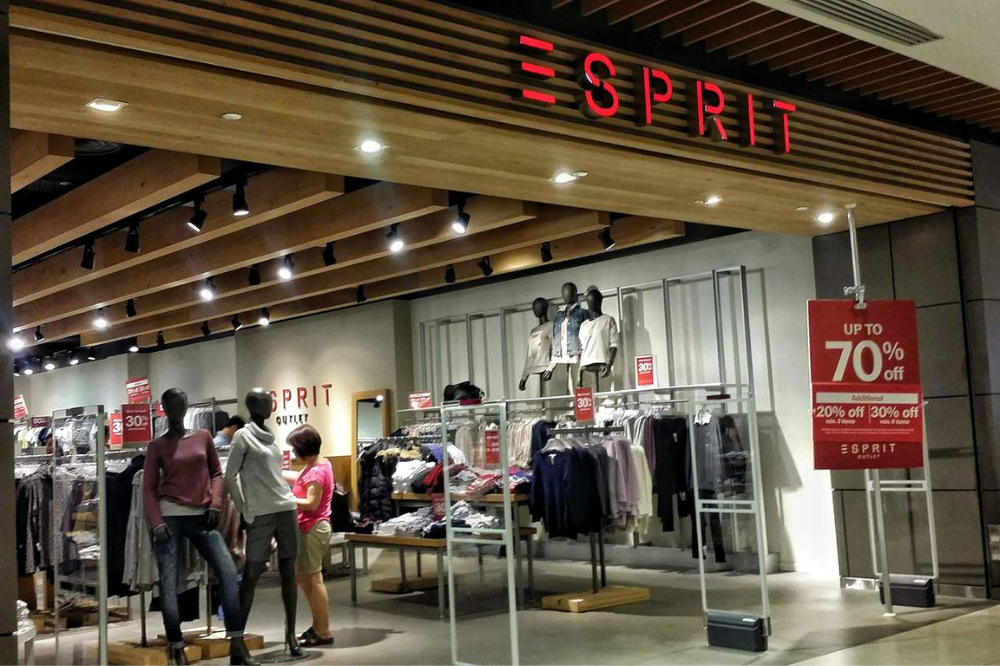 Source
No matter if you're an Eastie or Westie, there was bound to be an ESPRIT store near you, since there were 11 outlets islandwide. ESPRIT goes as far back into the 80s, where they opened their first flagship store in Orchard Road in 1985. 
Affected by the pandemic and lockdown, ESPRIT closed all 56 outlets across Asia, with Singapore's stores closing in 2020. Not to worry — you can still purchase their comfy hoodies and sweaters on their online store.
6. Topman and Topshop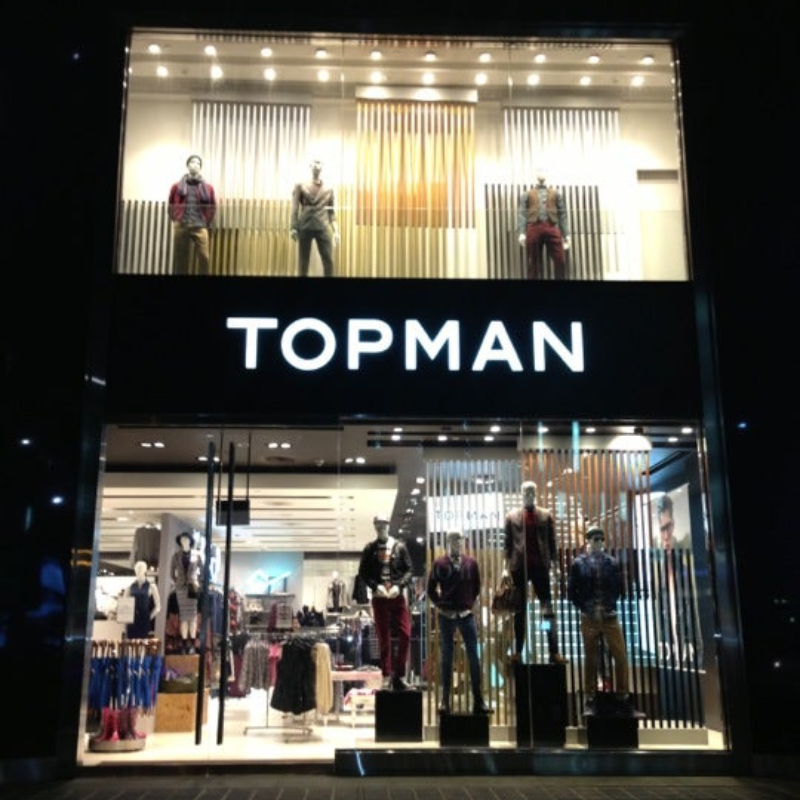 Source
Topman and Topshop opened its first stores at Orchard Road in 2000, with the former catered to men's fashion while the latter for women. Some of the most popular items in Topman included suits, jeans, shirts and shoes. 
After two decades, they closed down their last outlet in Singapore and shifted to online platforms instead. You can still purchase Topman's and Topshop's items on ASOS and Zalora.
7. American Eagle Outfitters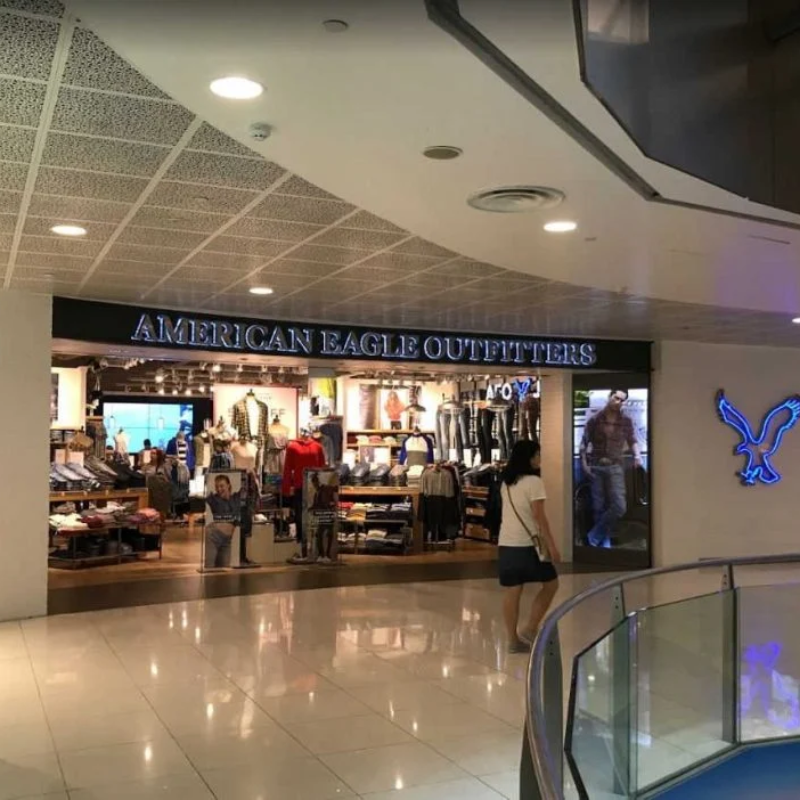 Source
American Eagle Outfitters sadly only had a lifespan of three years in Singapore, opening in 2015 and closing in 2018. Similar to Levi's, the store was a one-stop shop for all things denim, ranging from jeans to jackets and hoodies. 
American Eagle Outfitters had outlets in popular shopping spots like Suntec City and VivoCity, but alas, closed down before I could snag a pair of jeans for keepsake.
Also read:
8. Abercrombie & Fitch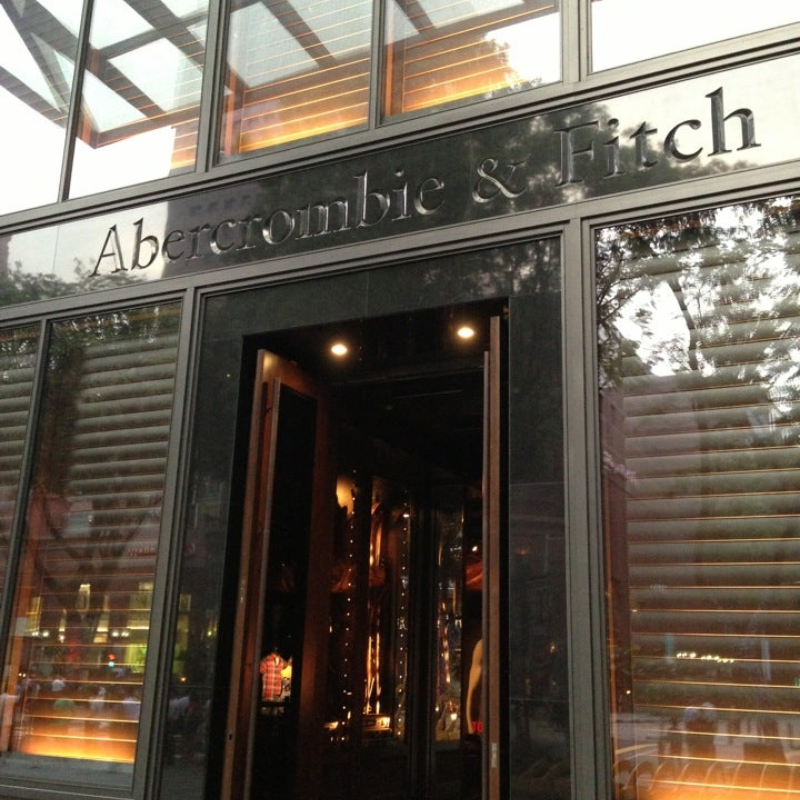 Source
When it comes to Abercrombie & Fitch, the first thing that comes to mind is the parade of shirtless male models that used to line up outside the store. The best part? You could snap polaroid photos with the models too — that's enough incentive for us to head down to the store. 
Abercrombie & Fitch opened in 2011, but due to controversy, the male models stopped in 2015. The store eventually closed down in 2021, and shoppers were directed to use their online app instead.
9. New Look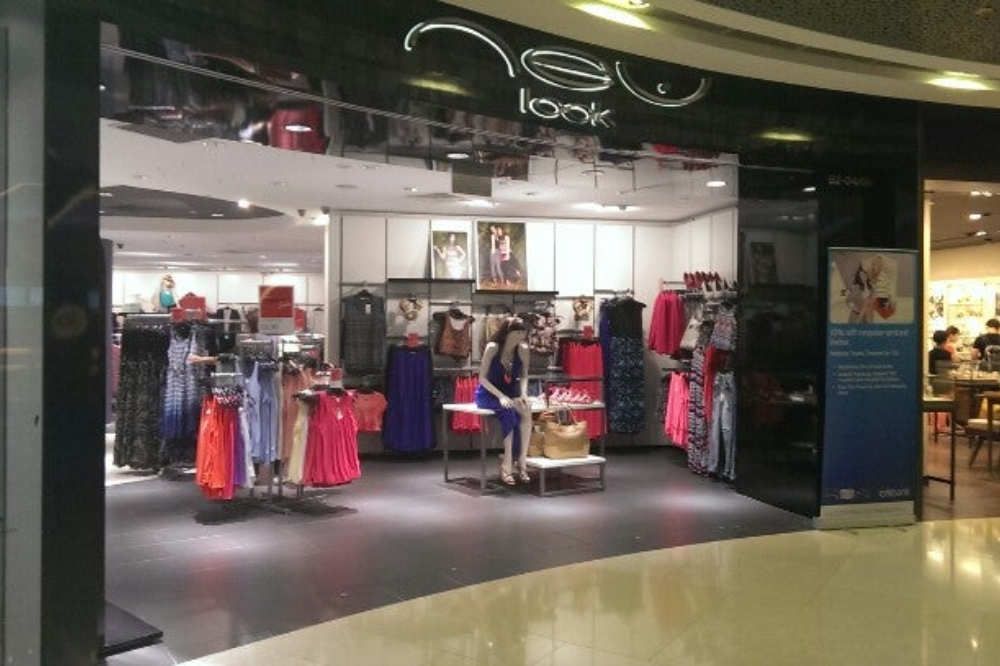 Source
With a variety of sophisticated clothes for young adults, New Look had outlets in Westgate and 313@Somerset. The fashion brand opened in 2009 and closed in 2016 due to poor sales, but its memorable logo still remains nostalgic to many 90s kids today.
10. This Fashion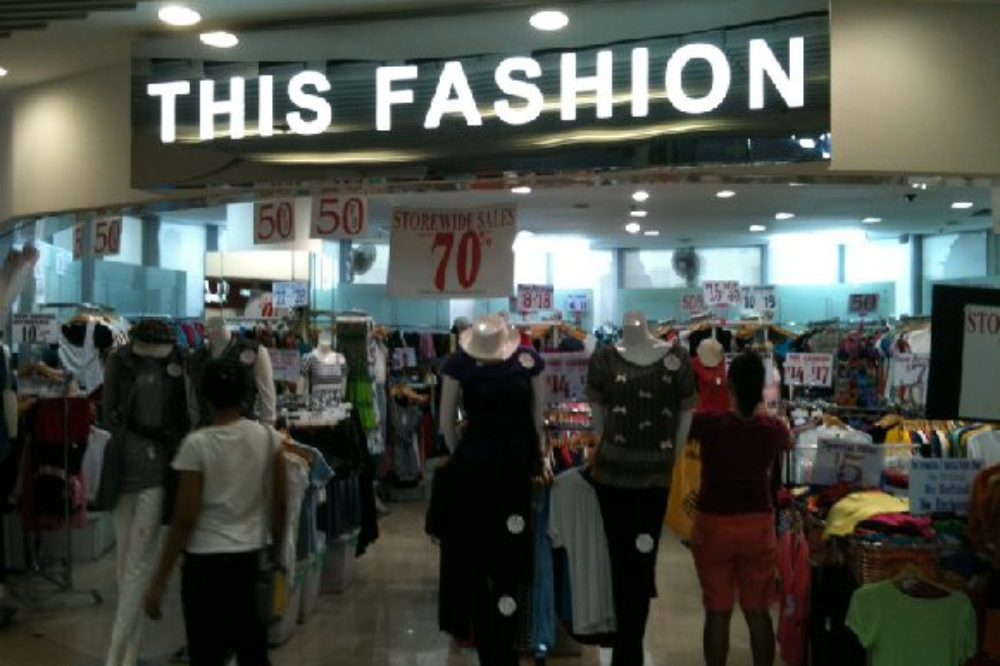 Source
$5 tops and $14 jeans? This Fashion walked so that Shein could run. 
Before online shopping was a thing, there was nowhere else you could get such steals. This Fashion opened in the early 2000s, and Singaporeans could spot them in almost every heartland mall or MRT station. 
Much to the dismay of many, it felt like all of their outlets suddenly disappeared one day. This Fashion officially closed down in 2011 — gone, but never forgotten.
11. Dorothy Perkins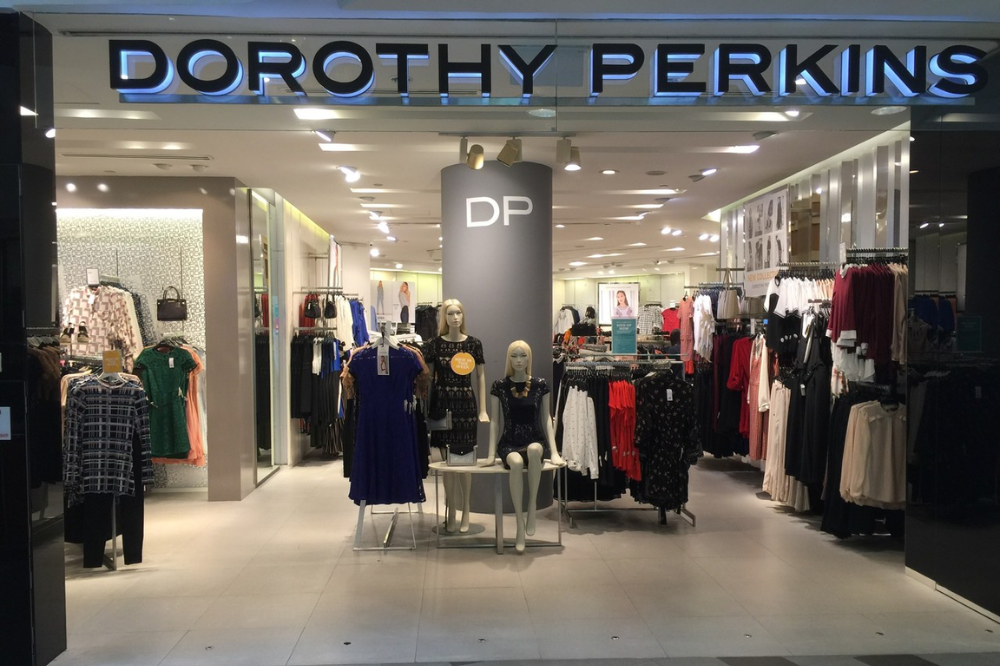 Source
Opened in 2002, Dorothy Perkins was a clothing store that offered a wide range of semi-formal dresses for the working woman. The brand had many outlets around Singapore such as in NEX, Plaza Singapura and VivoCity. 
Dorothy Perkins closed down in 2021 after being bought over by British fashion retailer Boohoo. We may or may not have let out a boohoo ourselves too after hearing the news.
12. United Colors Of Benetton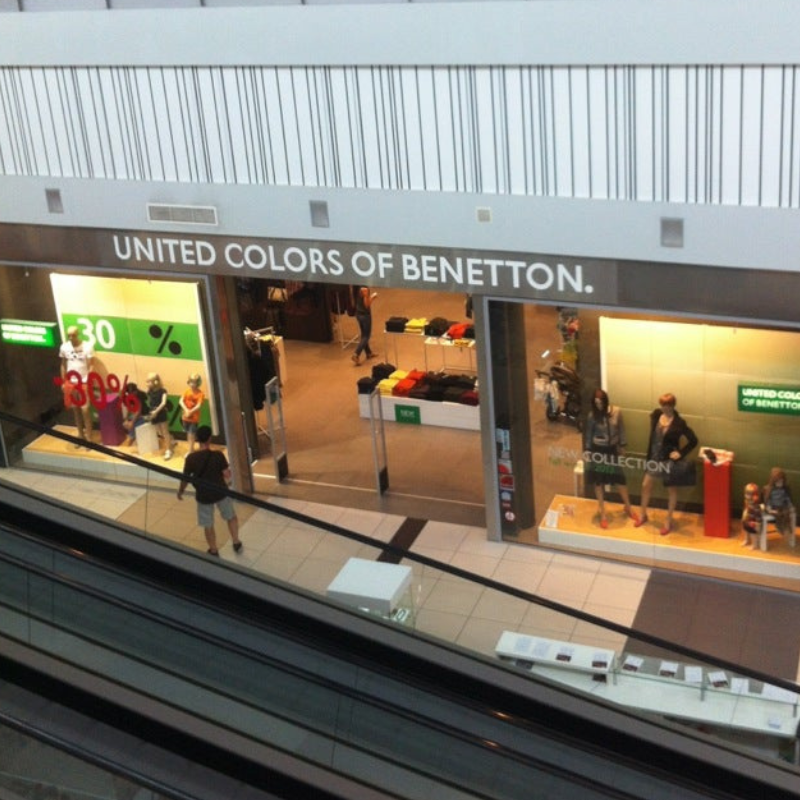 Source
If you used to frequent IMM in the early 2000s, you may be familiar with United Colors Of Benetton, recognisable by their colourful jumpers and tees. When Asian manufacturing brands such as UNIQLO began to take off, this Italian brand's sales declined and eventually closed down in 2020. 
You can still purchase items from United Colors Of Benetton on Zalora.
13. Hotwind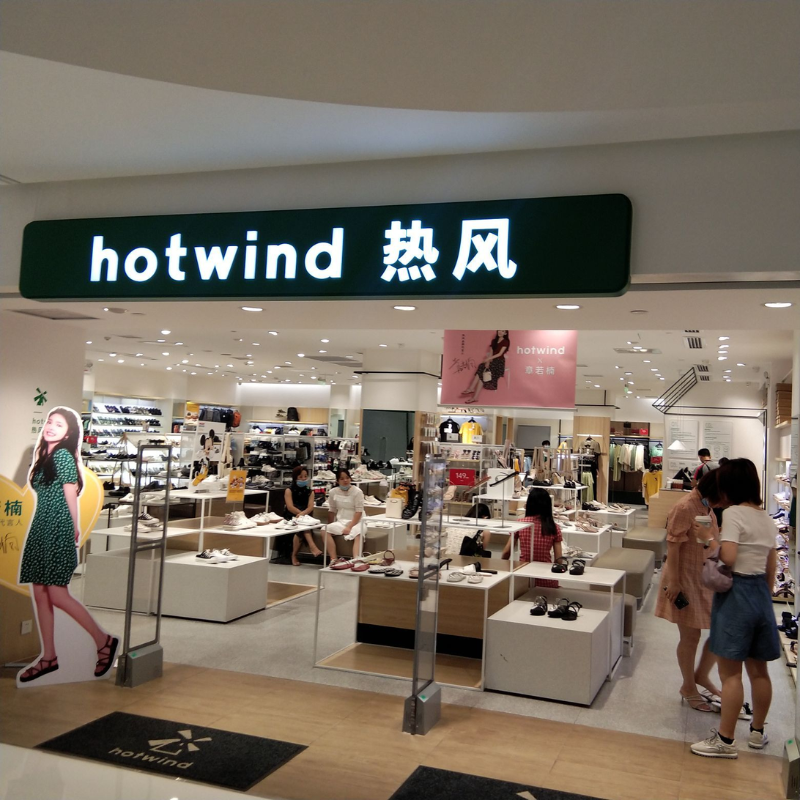 Source
Hotwind was like a Taobao store IRL. This fashion brand from China had trendy shoes, caps, clothes and accessories at affordable prices. Fun fact: their outlet at 313@Somerset in 2016 was actually the first store outside of China, filled with feminine staples for every lady. 
Despite opening in 2016, Hotwind closed its doors four years later in 2020.
14. TEMT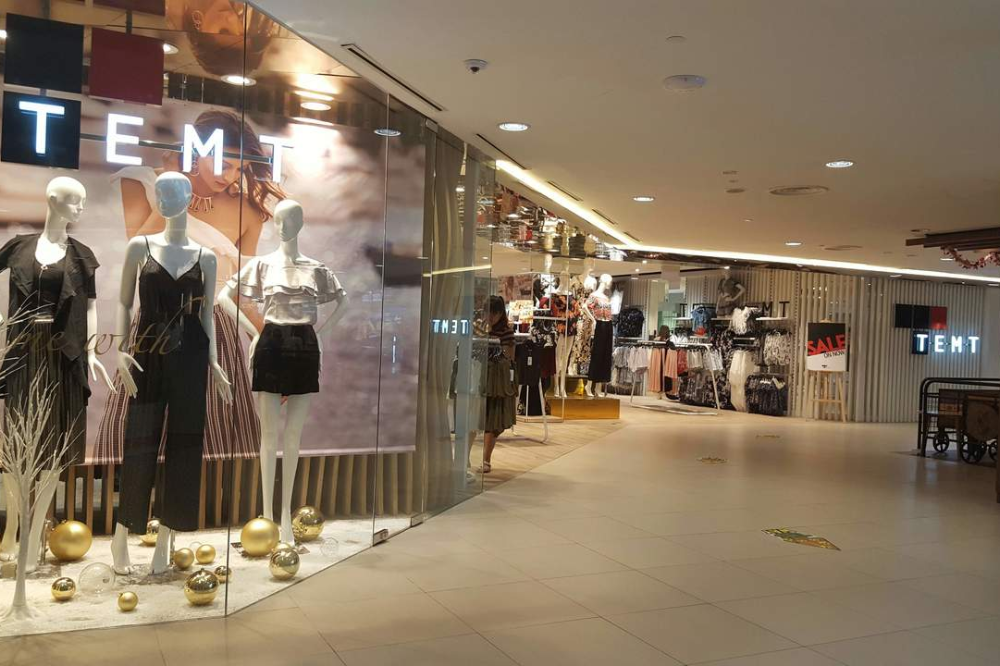 Source
Many of us may remember browsing through cheap and trendy clothes from TEMT, with outlets at PLQ and Jurong Point. It's almost impossible to leave this store without getting a new clothing piece for yourself. TEMT opened in 2013 and closed in 2021. 
I'll never forget the massive clearance sale they had before closing down — despite it being the pandemic, the crowds were insane.
These Nostalgic Fashion Brands In Singapore Were Familiar Shopping Spots For 90s Kids
Some of these nostalgic fashion brands in Singapore are still available on online platforms, while others are simply gone forever. These physical stores aren't in our sight anymore, but for 90s kids who used to frequent them, they'll always be in our hearts. 
Also read:
7 Fashion Shops From The 90s & 2000s That SG Kids Loved Before Online Shopping Existed