Singapore Fashion Shops From The 90s & Early 2000s
Before fast fashion giants like Uniqlo  and H&M showed up on our shores, along with blogshops and Taobao, shopping in the 90s & early 2000s meant spending hours trawling malls like Cineleisure Orchard, Far East Plaza, Pacific Plaza and The Heeren. In the era when Britney Spears, The Spice Girls and Backstreet Boys ruled the airwaves, looking cool when it came to 90s fashion in Singapore meant pairing your surf shorts with a choker necklace for guys and showing off your midriff with bell bottom jeans for girls.
Relive the good ol' days when you were too broke to purchase Balenciaga but were still fabulous nonetheless with this list of fashion shops in Singapore from the 90s and 2000s. 
1. 77th Street
Source
Conveniently located from Junction 8 to The Heeren, 77th Street was our OG fast fashion chain. 
Eminem and Avril Lavigne stans knew where to go if they needed to get choker necklaces, plaid vests, jeans with chains and even some nose or ear piercings. I swear JJ Lin shopped at 77th Street exclusively before he got famous enough to buy a Richard Mille watch. 
2. New Urban Male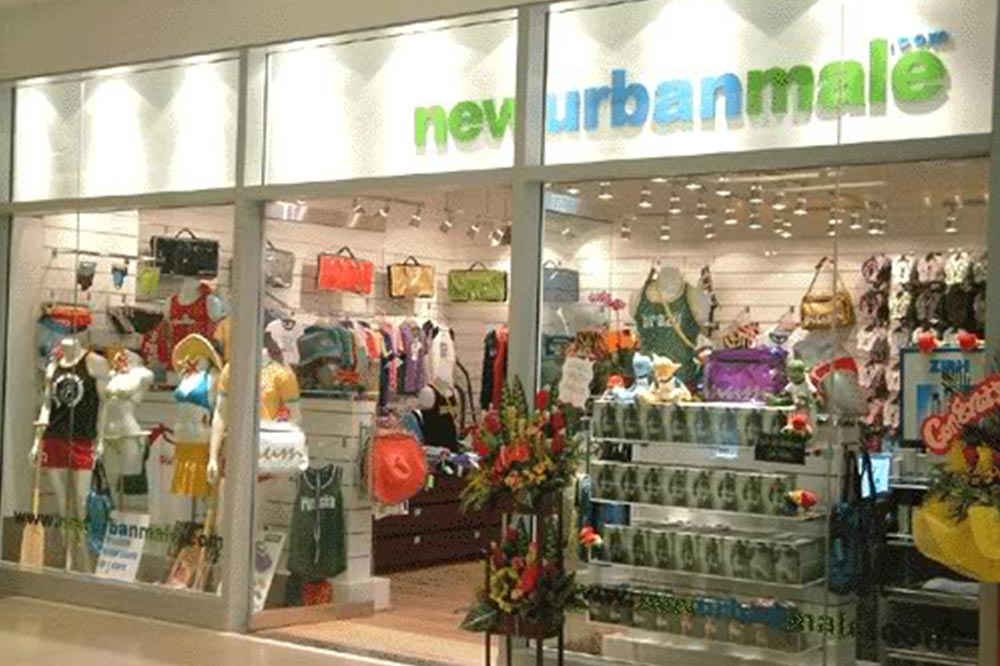 Source
New Urban Male was for buff jocks of the dragon boating, canoeing, kayaking variety who were unafraid to don tanks with over-the-top sexual innuendos. To create a team identity, these athletic men would head down to New Urban Male to get matching singlets in gaudy colours and a loop that I've never figured out the purpose of. 
The store was also the one to introduce us to the world of Havaianas slippers, which have outlasted the store to continue gracing the feet of Singaporeans.
Alas, the shop expanded too ambitiously and had to shut its doors in 2012. 
3. Flash N Splash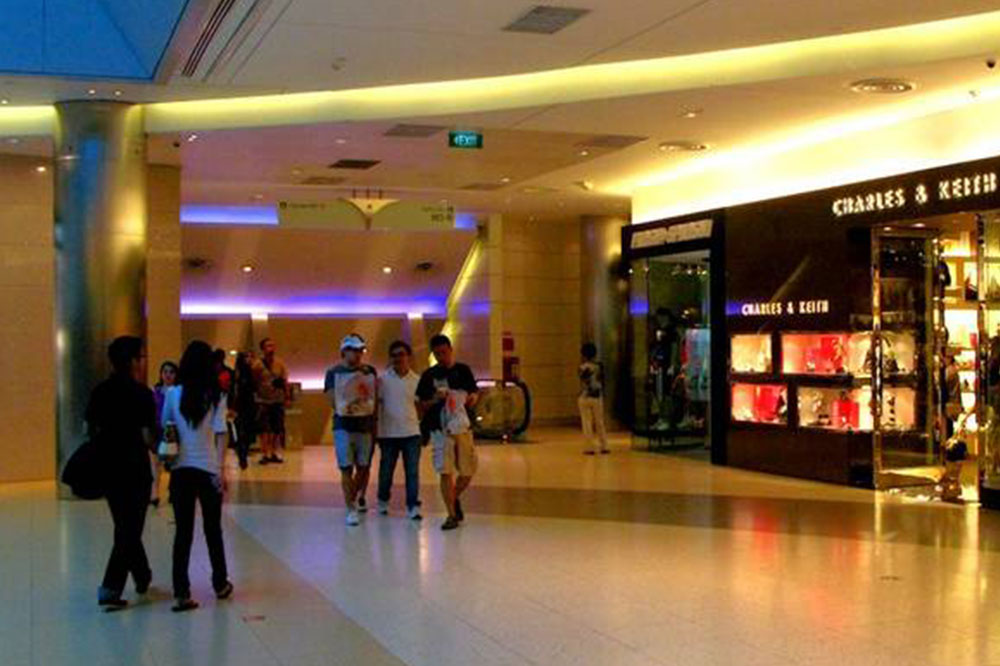 Source
I have no idea why surfwear was a thing in the '90s and 2000s, I was just a fashion sheep. Perhaps the nylon bermudas were perfect for our tropical weather and came in all shades to suit your personality—bright blue for positivity or black and red for your emo soul. 
Despite the internet being the only thing we surfed, Flash N Splash was a one-stop shop to get our favourite surf brands—Rip Curl, Billabong, Roxy and more. There, you could get colourful printed bikinis to look hot at the swimming complex or velcro strap wallets and a matching backpack to be the coolest kid in school. 
Also read:
4. Ocean Pacific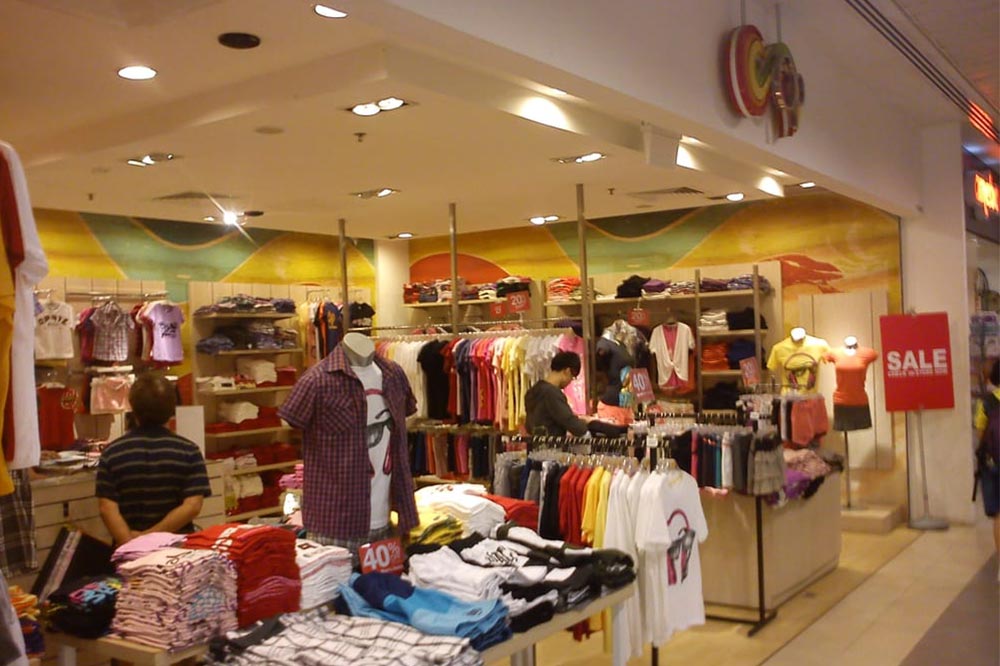 Source
Flash N Splash's more down-to-earth rival was Ocean Pacific, aka OP. Its logo-emblazoned tees, surf shorts and accessories in all kinds of fonts was a defining aesthetic of the '90s, reminiscent of the glorious sunsets on Australia's coasts.
Life's no beach in Singapore but it can be, if everything you owned reminded you of the Pacific Ocean.
5. Perlini's Silver
Source
Pre-Pandora, Perlini's Silver was where clueless boyfriends went to look for jewellery for bae. 
The jewellery store also had plenty of slinky chain necklaces and rings to choose from, if you wanted to look extra cute in your school uniform.
6. Zinc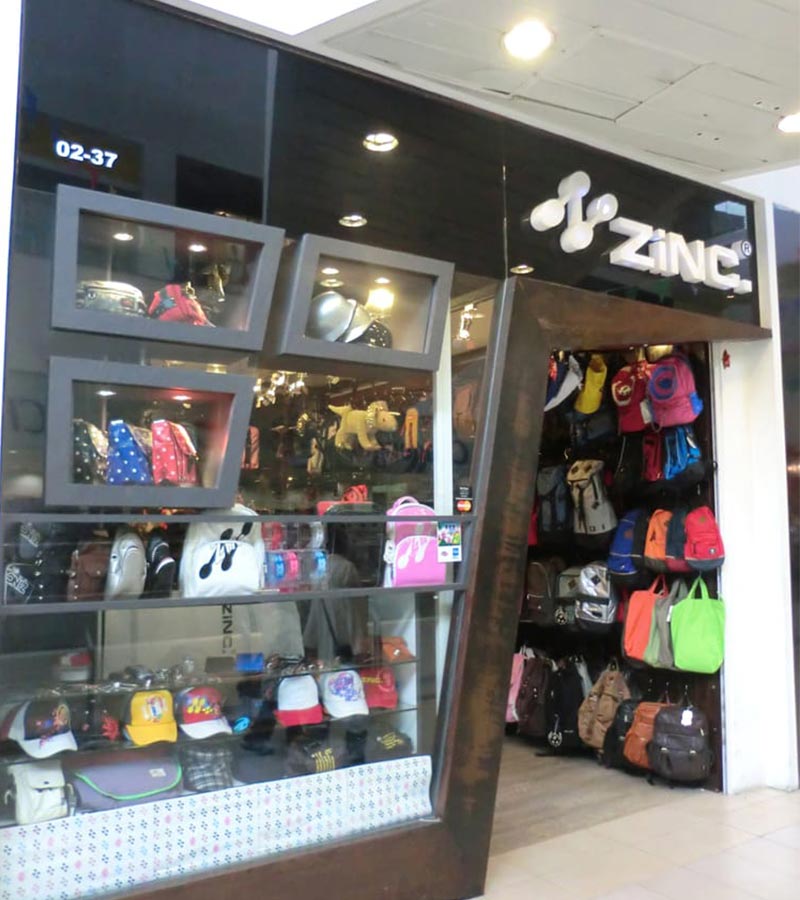 Source
Before millennials learnt to pronounce "Chanel" or "Louis Vuitton", Zinc was where they went for their bag fix. The iconic Zinc bag was one with a glossy finish, a large Zinc logo and a thick strap. Truth be told, they weren't very comfortable to carry around but we learnt quickly to suffer for fashion. 
Zinc also sold all manners of backpacks and wallets. And yes, they came with chains. 
7. This Fashion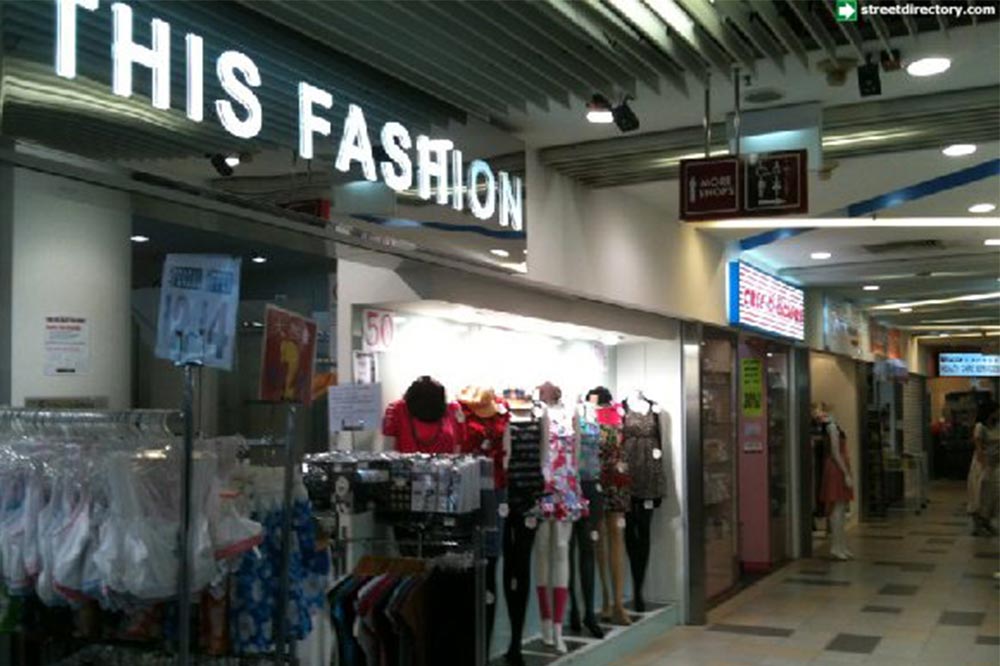 Source
This Fashion was the beginnings of a Singaporean fashion empire, which has unfortunately fizzled out. The stores were at almost every major MRT station and mall, with racks of cheap clothes to pick from to your heart's content. 
Jeans at $7, dresses for $17…if you were a Budget Barbie and proud of it, you would have enjoyed mingling with the aunties while picking out a rhinestone-studded blouse at This Fashion.
90s Fashion Shops & Brands That Filled Millennials' Wardrobes In Singapore

Our 90s fashion regrets aside, centre partings, baggy jeans and clothes plastered with logos have come back to haunt us in 2021. Fashion is a cycle that repeats itself but alas, these 90s fashion shops in Singapore that used to thrill us did not survive the 2 decades it took to make their style relevant again.  
Also read:
10 Iconic Singapore Clubs '90s Kids Might Remember Partying At That No Longer Exist