Pasta Box Handbag
A couple of months back, Japanese brand No-ticca introduced us to food-themed bags and pouches that took the shapes of bread and tofu. Now, New York designer, Nik Bentel has created a pasta box handbag inspired by the classic Barilla pasta box. With only 100 pieces in the world, read on to find out more about this quirky and limited handbag. 
The Design
Nik Bentel was inspired by a pasta box when he was cooking himself a bowl of penne pasta – a meal he often whips up during the pandemic.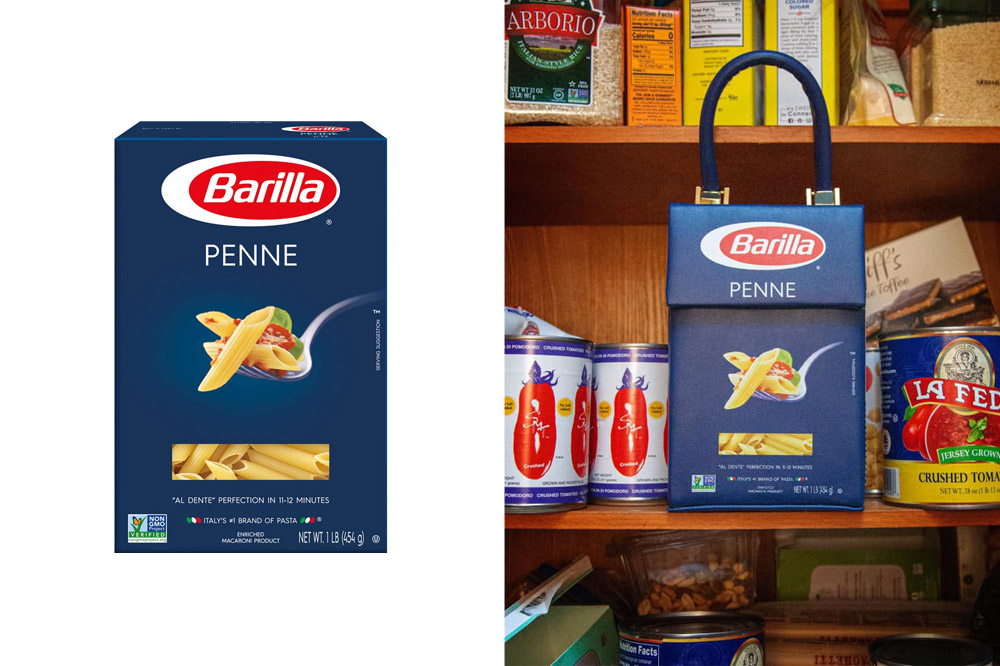 Comparison of Barilla box and Nik Bentel's pasta box handbag
Source
Taking the form of a Barilla blue box, the novelty item has a blue handle in the same shade as the original, and a detachable gold link chain. Rest assured you can keep your belongings secured in the handbag thanks to the flap that features the logo of Barilla.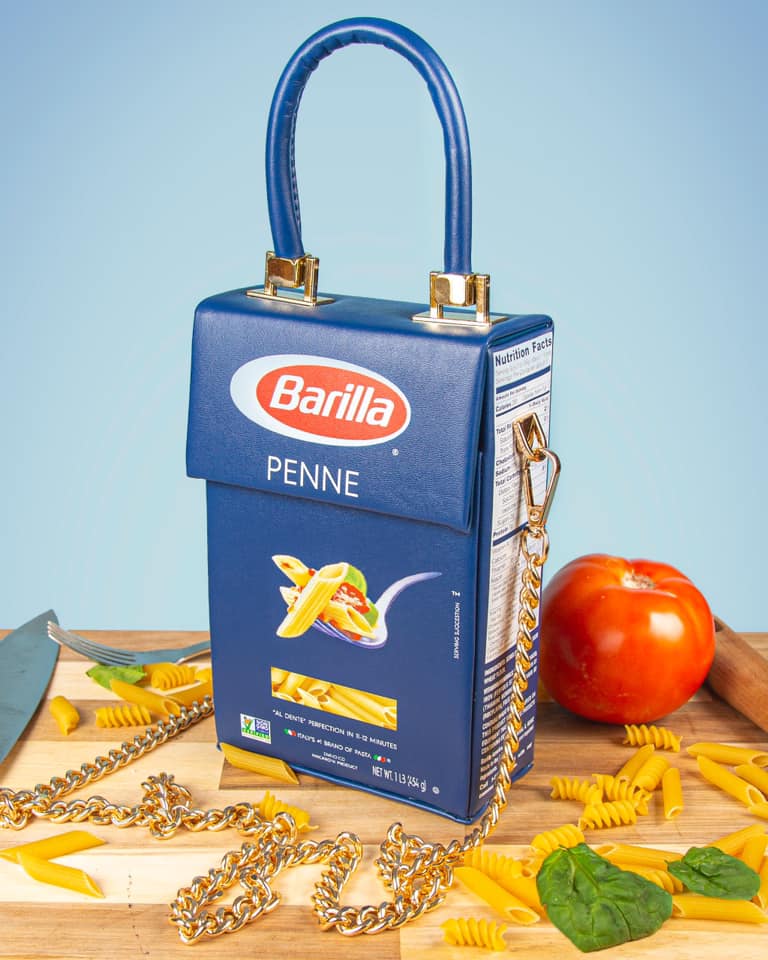 The handbag is made from quality leather and the details on the bag are printed using UV technology.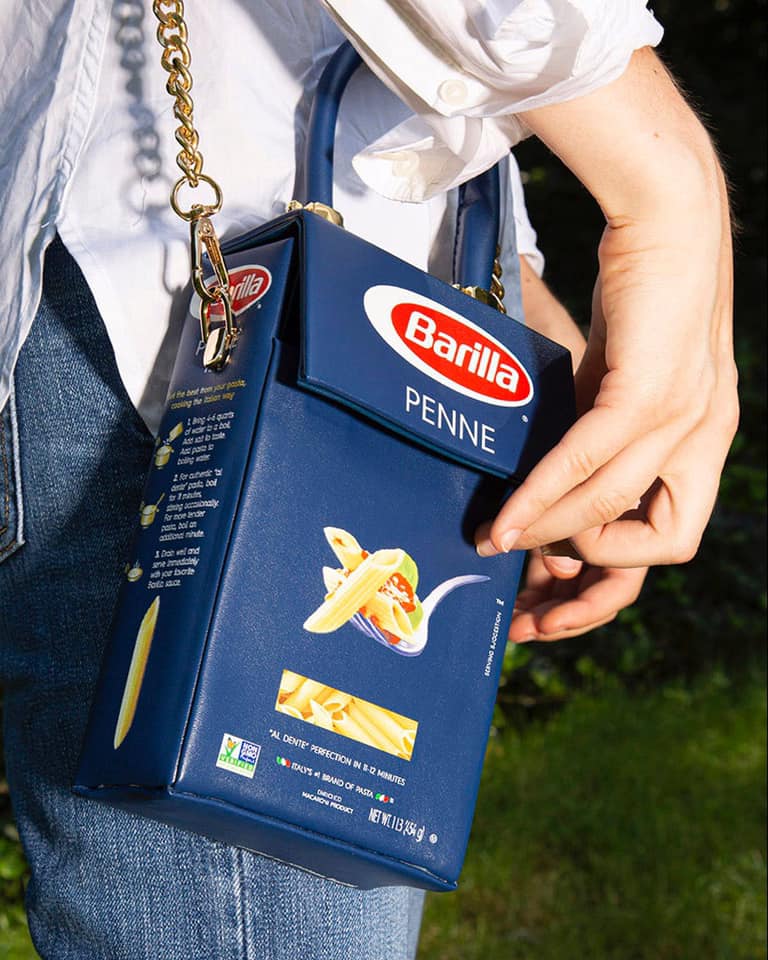 On the sides, you will find the nutrition facts and even a step-by-step manual that teaches you how to cook pasta the authentic Italian way –a useful tip for those who rely on homecooked meals during WFH.
At the back, it shows how you only need 3 ingredients ‒ penne pasta, Barilla's Roasted Garlic sauce and zucchini ‒ to make a delicious meal.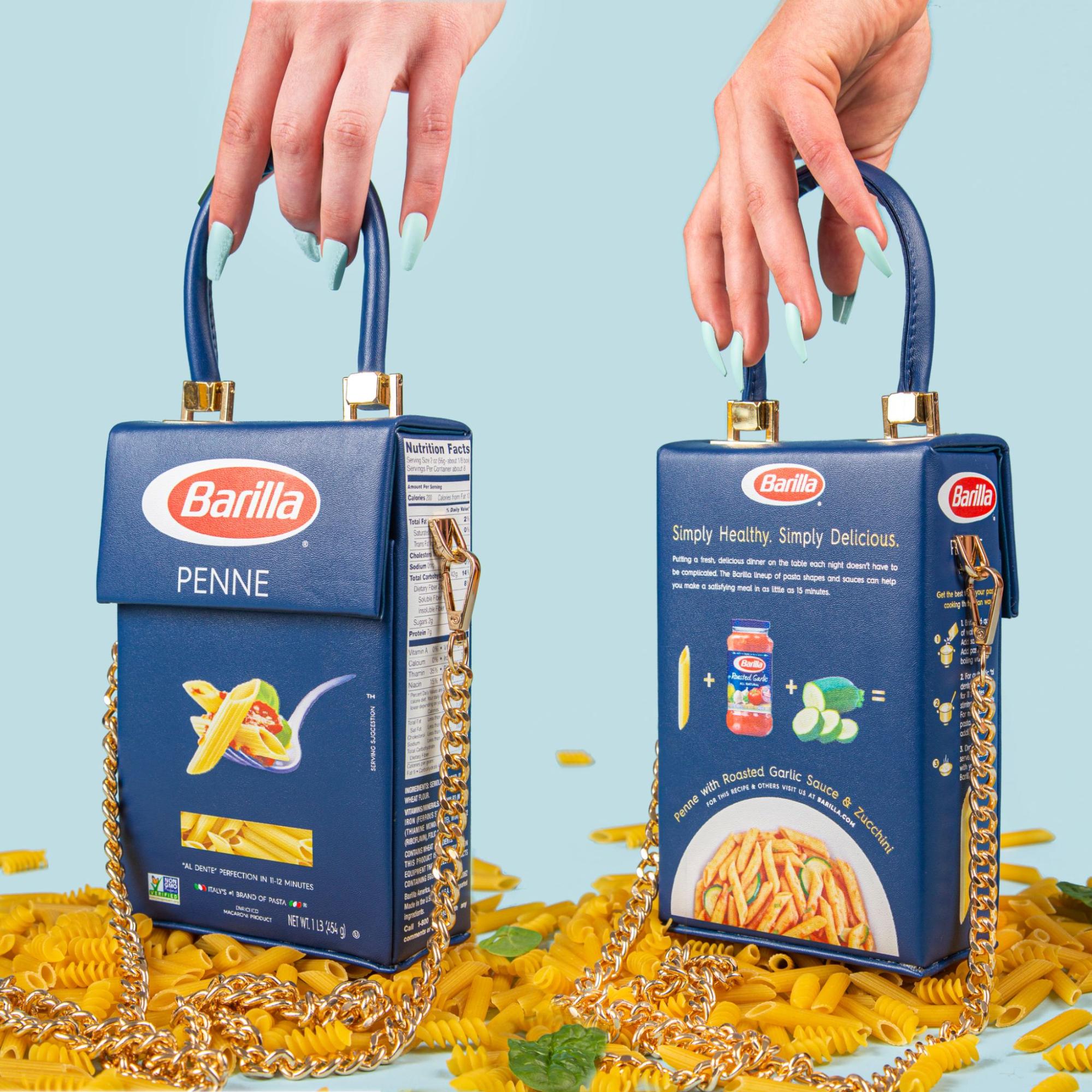 While the dimensions of the handbag are not provided, its petite size suggests it can hold basic necessities such as a phone, wallet, and a packet of tissue that you can use to chope a seat once dining out is possible again.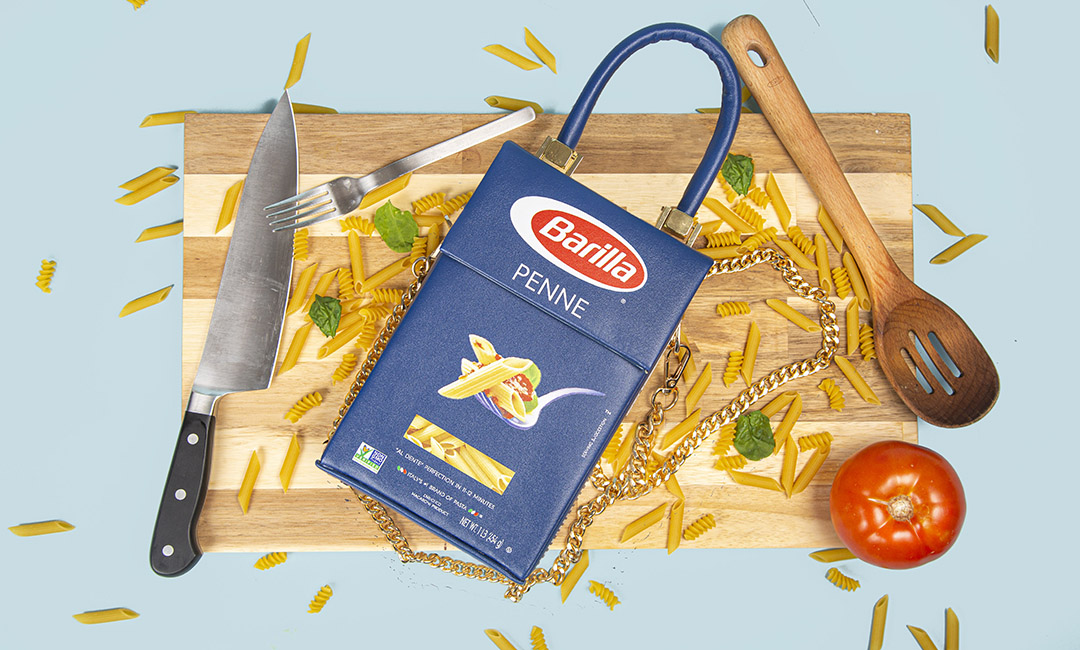 Make it the highlight of your #OOTD by either carrying it via its handle or slinging it across your shoulder. 
The Packaging 
As there are only 100 pieces of the handbag made in the world, they are packed into a navy box printed with pasta varieties such as penne, ricciolli, and farfalle along with its limited edition numbering.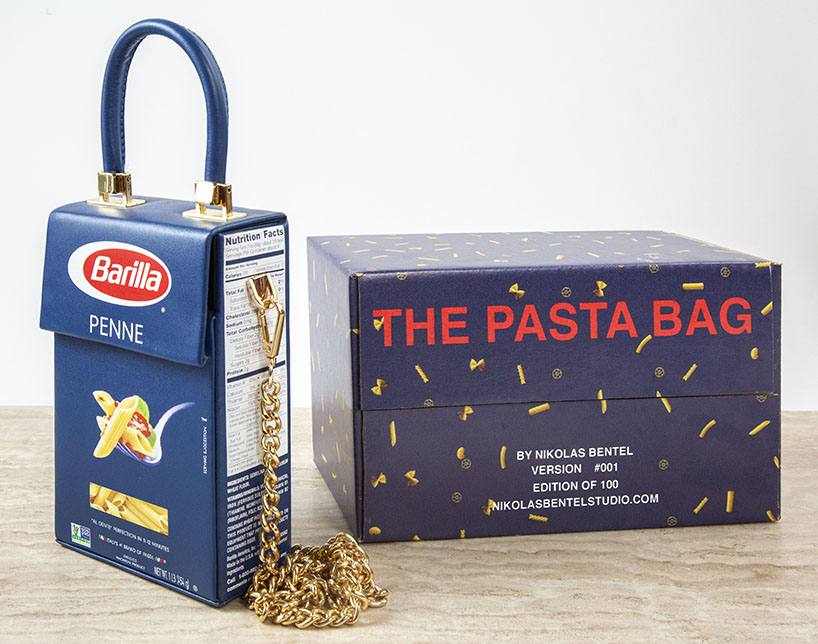 Ironically, the box is simply named as the "The Pasta Bag" which gives you a taste of Nik Bentel's humourous and satirical work. 
You Can Now Satisfy Your Pasta Cravings With This Pasta Box Handbag
As part of Nik Bentel's ongoing storytelling project, the limited edition pasta box handbag is priced at US$159 (~S$214.80). The designer also shared that he will not be restocking them once all 100 pieces of them are sold out. Slated to drop on 11 August 2021 at 10 PM, the handbag can be purchased on Nik Bentel's official website. 
All images courtesy of Nik Bentel. 
Also read: 
Hermès Has Created Vegetable Birkin Bags Made From Real Veggies So You Can Wear & Eat Your Greens