Food-themed Bags & Pouches
Last year, Italian luxury label Moschino introduced us to a unique fall/winter collection item: a Moschino's baguette clutch. While the quirky bag gave us much Emily In Paris vibes, Japanese brand No-ticca has released similar items that are much closer to home. Introducing bread bags, cold tofu pouches and many more Japanese-inspired foods, these handmade carriers are just too kawaii to miss out on.
Bags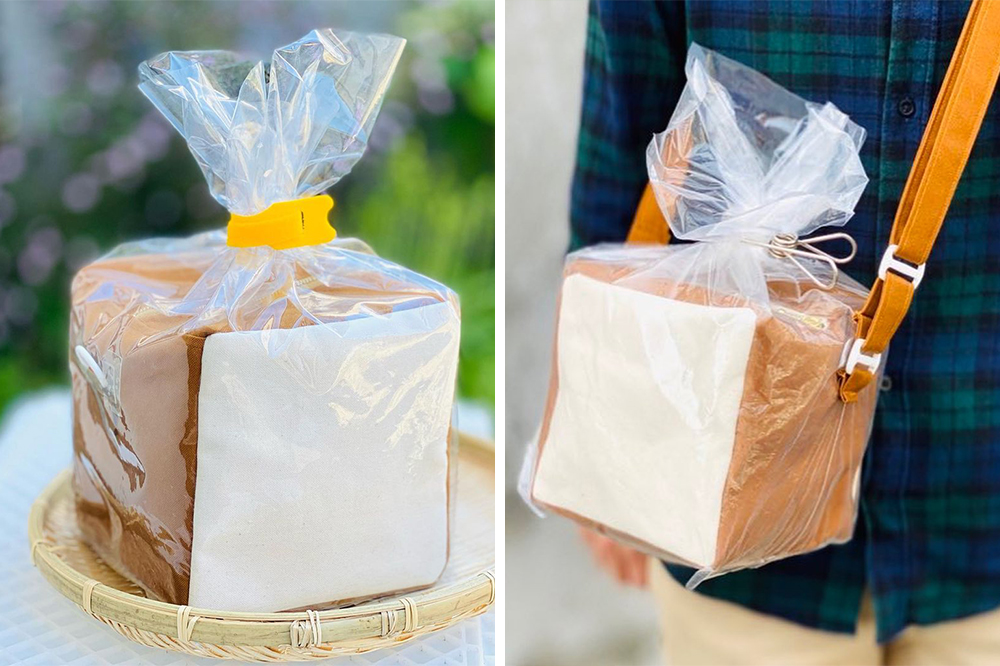 A staple for every Singaporean's breakfast, this bag is a loaf of bread adorably packaged in its wrapper. With a food clip fastened on top to kiap the bread in place, we wouldn't be surprised if this bag camouflages itself amongst the other food in our pantry. Depending on your preferred style, it can be conveniently slung over the shoulder or as a cross-body.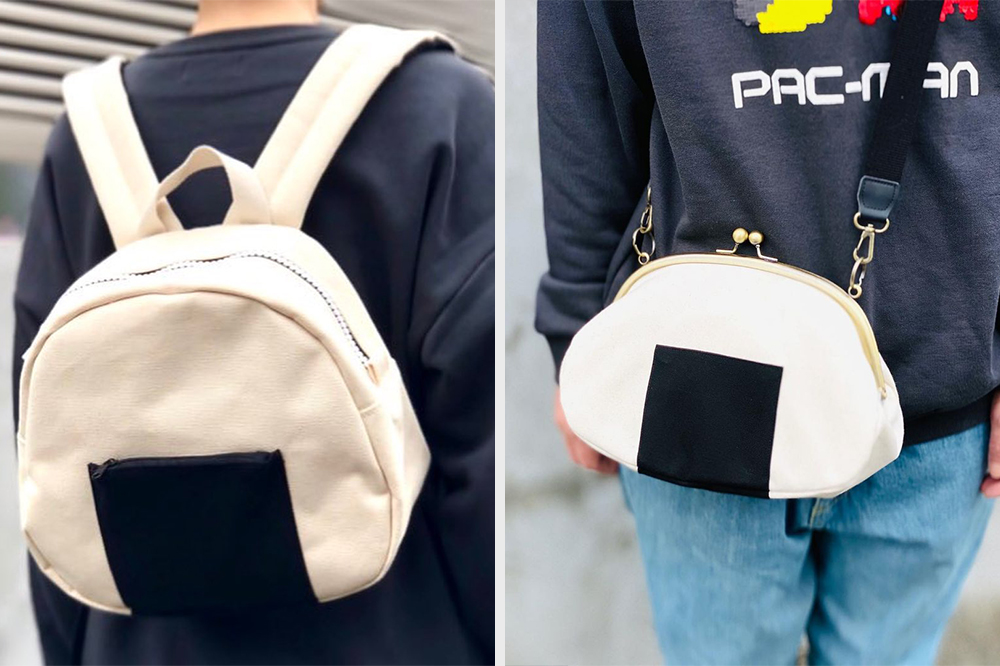 Commonly found in 7-Eleven, onigiris are a great snack to eat while on the go. Now, you can literally take an onigiri with you anywhere with these onigiri bags. Whether you prefer haversacks or sling bags, the unique oval shape of the onigiris are maintained no matter if it comes with a zipper or a clip.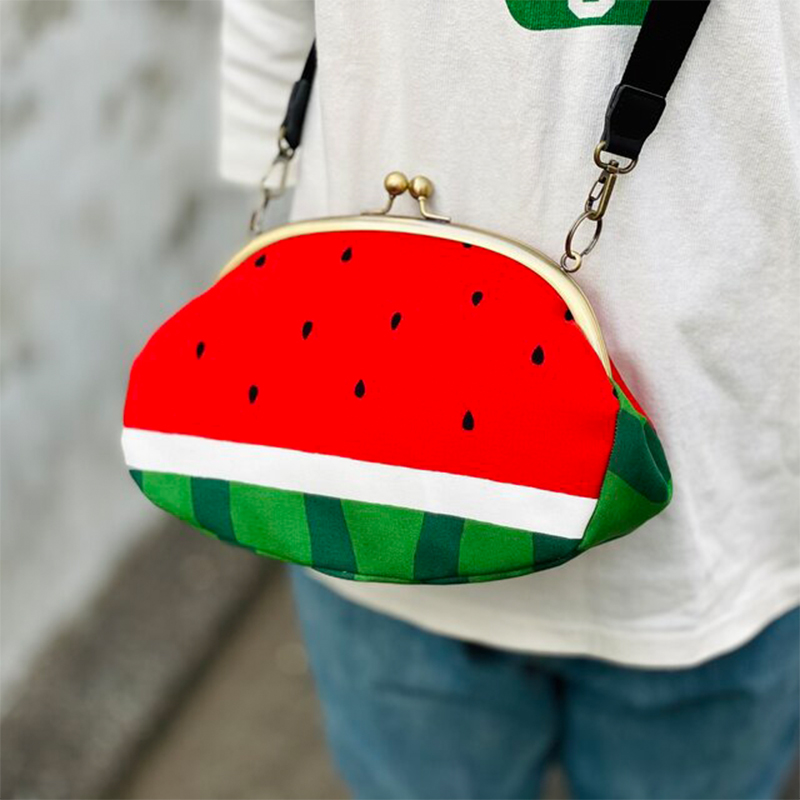 Just like the onigiri sling bag, this watermelon bag also comes in a click coin purse design. Its vibrant colours are perfect for the summer, reminding us of sweet and juicy watermelons that cool us down from the heat.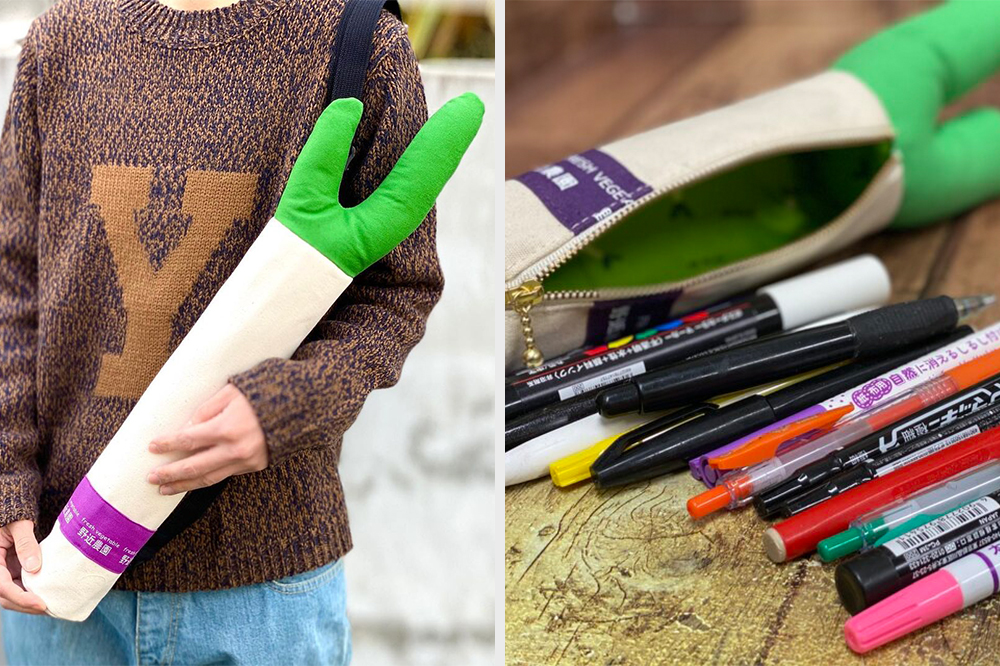 While we've covered fruits, vegetables aren't left out either. Get yourself a slender leek-inspired bag with a matching miniature pencil case to fulfil your veggie "requirements" of the day. You could even use this to cosplay as Farfetch'd from Pokemon.
Also read:
Moschino's Baguette Clutch Looks Like You're Holding A Subway Sandwich But Costs More Than A Trip To Paris
Pouches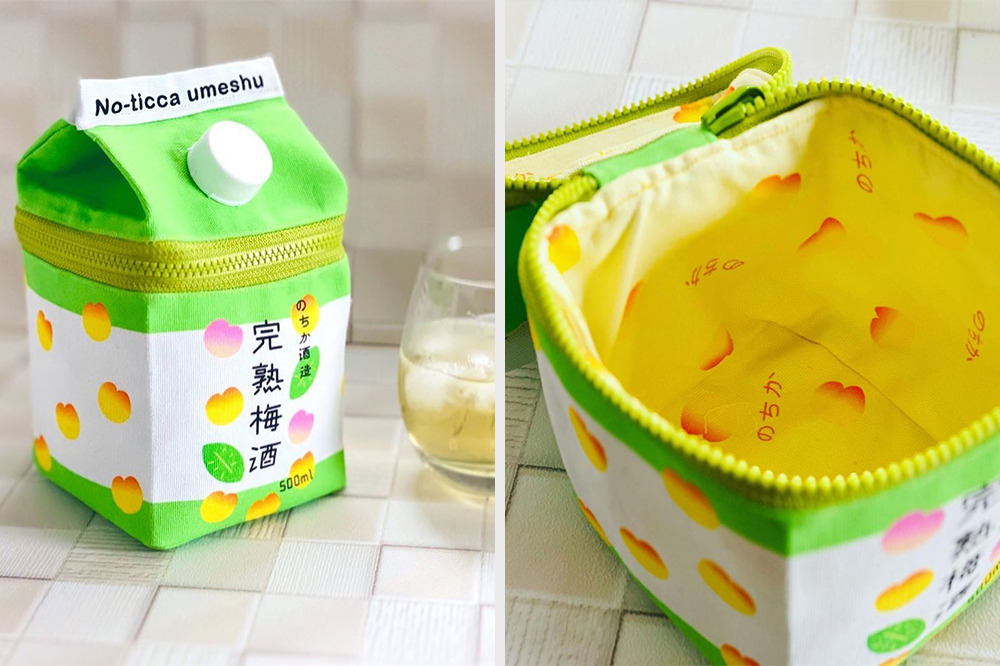 For those who love a boozy drink on TGIF nights, this Umeshu (a.k.a. Japanese plum liquor) pouch might be just your style. The pouch is shaped just like a carton of Umeshu and is large enough to store all your makeup essentials. If you're not an alcohol person, milk carton designs are available as well.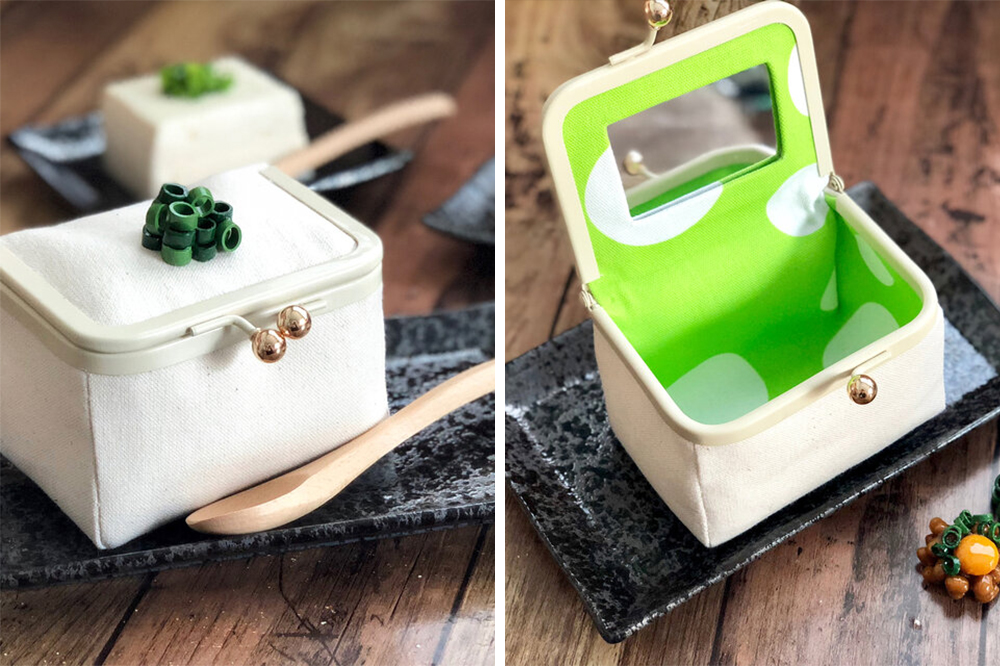 Avid fans of Japanese cuisine would be familiar with the silken texture of cold tofu. Whether it's spring onions or natto, this tofu pouch allows you to choose your preferred toppings as well. Its small and compact size makes it suitable for night events – whether it's a wedding or date night with bae.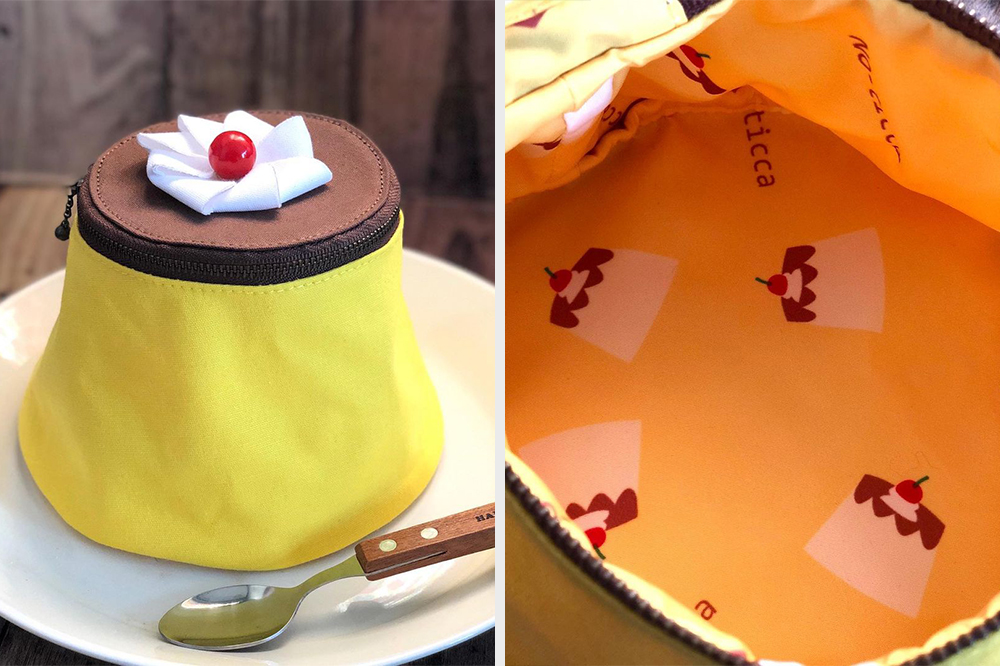 Saving the dessert for last, the pudding pouch is adorable, yet convenient for storing items at the same time. The inside is designed with more pudding motifs, making us wish we could take a trip to Japan itself to enjoy this yummy treat.
These Food-Themed Bags & Pouches Look Good Enough To Eat
You can find more adorable food-inspired bags and pouches on No-ticca's Instagram page. However, No-ticca only ships its products to cities in Japan for now. We're keeping our fingers crossed in hopes that these endearing bags will make their way to Singapore someday, so keep watching this space for potential updates.
All images courtesy of No-ticca.
Also read:
This Shampoo Comes In A Beer Bottle & Has Hop Extract So Alcohol Lovers Can Bring The Bar To The Bath