Xenia Opens Up About Being Cheated On
You might know Xenia Tan as TheSmartLocal's (TSL) cheerful face and personality. But most people do not know that underneath the bubbly exterior is a fearless and driven individual. Thanks to an extremely difficult personal experience, Xenia became the adult she is today.
Speaking to us for the first episode of Zula Pillow Talk, a podcast series that gets up close and personal with well-known faces in Singapore, Xenia explains how her upbeat personality made it challenging to confront her inner demons.
And she was not able to do so until she sought help from a professional.
Also watch:
Xenia's growing up experience
Growing up, Xenia had always been a cheerful child, despite a rebellious phase in secondary school. She gleefully recalls how she made plenty of godbrothers and godsisters in secondary school, a rite of passage of becoming an ah lian.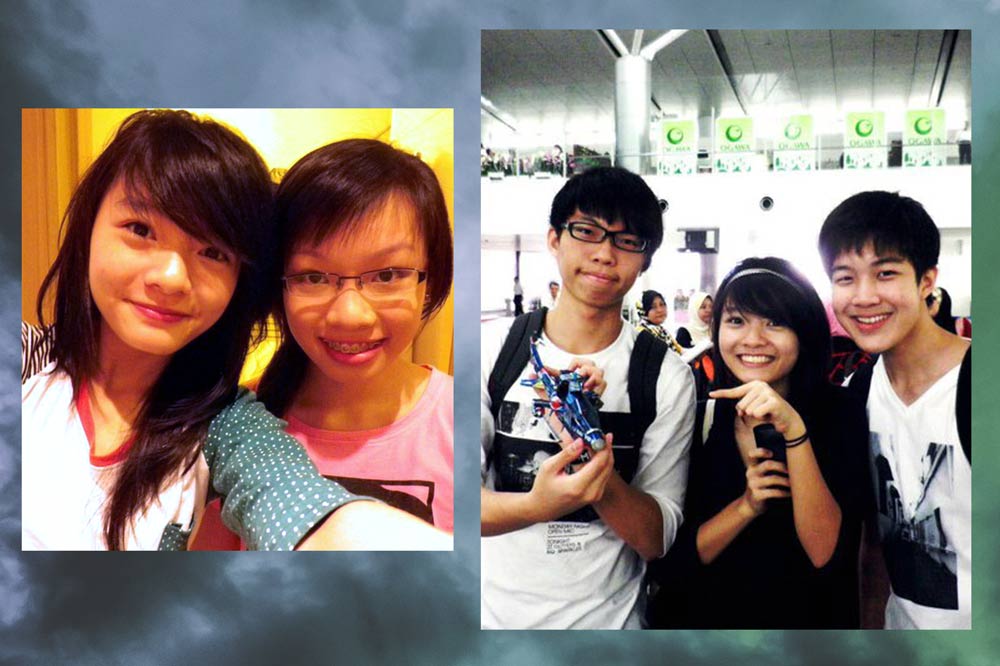 Xenia in her teenage years
She shed her ah lian ways in JC, when she joined touch rugby, and became very "guai (well-behaved) and sporty, and a nice human being."
"That Xenia in JC is someone whom I will always look back and be like, 'I miss her,'" she pensively states, as if something had robbed her of her innocence.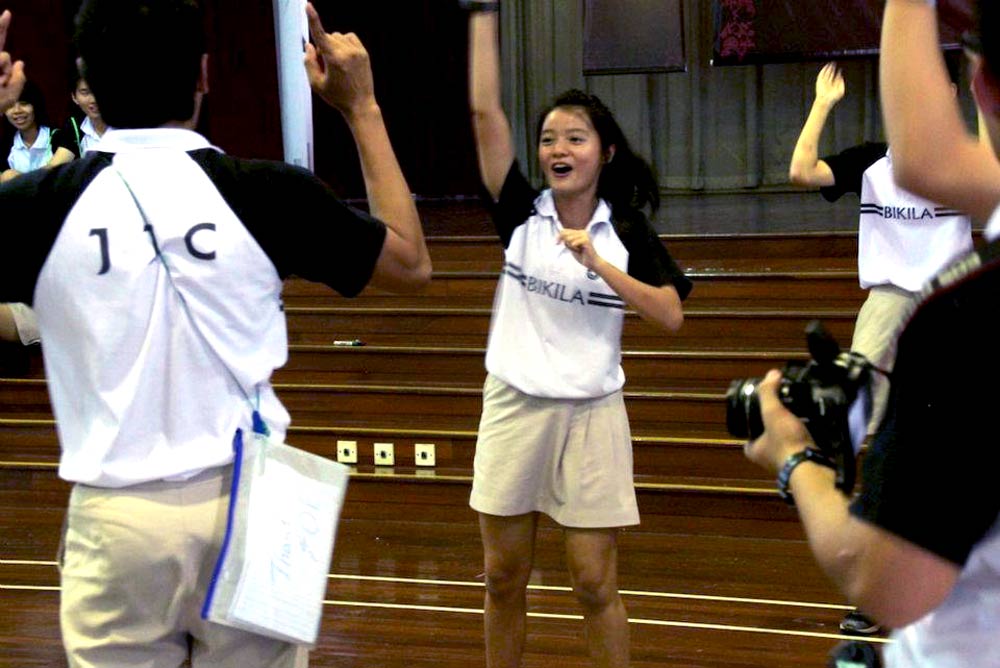 Xenia in Jurong Junior College
Getting adjusted to work life
After JC, Xenia attended university with the plan of becoming a teacher in the future. It was on a 6-month exchange that she had a YOLO moment. She realised how much she enjoyed TSL's content, and decided she owed it to herself to apply to TSL.
"I described myself as [being as indispensable as] salted egg yolk sauce in my cover letter," she says, laughing at her own naivety. When an internship was offered, she was over the moon.
However, her boyfriend at the time wasn't entirely approving. He found the media industry materialistic, and was afraid it would turn Xenia into someone else. While they had disagreements over her career choice, it was when he confessed that he had cheated on her that her world came crumbling down.
"I always thought I'm someone who will walk away when someone does this to me because I know my worth. But when you're really in love with someone, you want to give them a chance."
They tried to patch things up with an overseas trip. While things got better after that, ultimately, the constant quarrels and tension resulting from their differences led Xenia to call off the relationship. 
Coping with the pain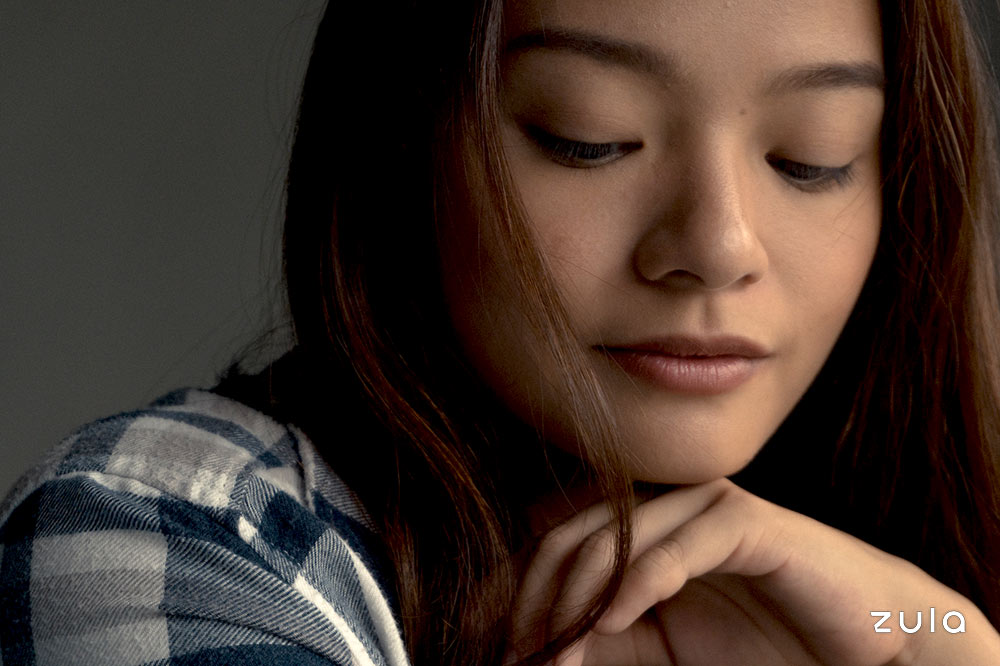 The two remained friends after the breakup. One day, her ex asked her out, and the news she had never wanted to hear came. Originally, he told Xenia that he had cheated on her with a stranger; in truth, it was with a mutual friend.
Xenia says with hot tears rolling down her cheeks, "You've been naked in front of him emotionally, spiritually and physically; and for him to find someone else when you were there all along…"
It altered her view on physical intimacy, "I can't erase that feeling of being damn f**king dirty; that you touch someone else, and you come and touch my body? No matter how much I try to like shower it off or not think about it, I just feel damn dirty."
The cheerful, positive Xenia was now buried under a mountain of trust issues and emotional rejection.
"The worst is trying your best, and you're still not enough for your partner. You can never get closure, and that part was very tough for me to swallow," Xenia shares.
At one point she even wondered, "Should I text [the girl] and say, 'Please just apologise to me because I'm in hell.' And my friend was like, 'You're pathetic, don't do that.'"
After which, she realised, "Closure should not come from anyone else but yourself… you already have the answers in your head and they're not going to give you that answer."
Getting over the pain
Yet, there was something positive that came out of this.
Because her ex had been dismissive of her career, breaking up with him felt like she had been liberated. She was no longer beholden to someone else's opinion, and that allowed her to do whatever she wanted.
"I felt like a bird. No one is going to tell me that he doesn't support this, and that if you do this, then I'm going to break up with you."
She goes on to say, "After that incident, I was fearlessly chasing my dream. And no matter how many times I fail, I get rejected, I'm just like, I'm cool with that, I've been through worse."
"And I just kept going for the two years where I signed as a full-time talent in TSL. And it felt like a marathon, except that I wasn't just jogging, I was sprinting. If I think this industry is getting toxic for me, I will leave, but I am the one making the decision."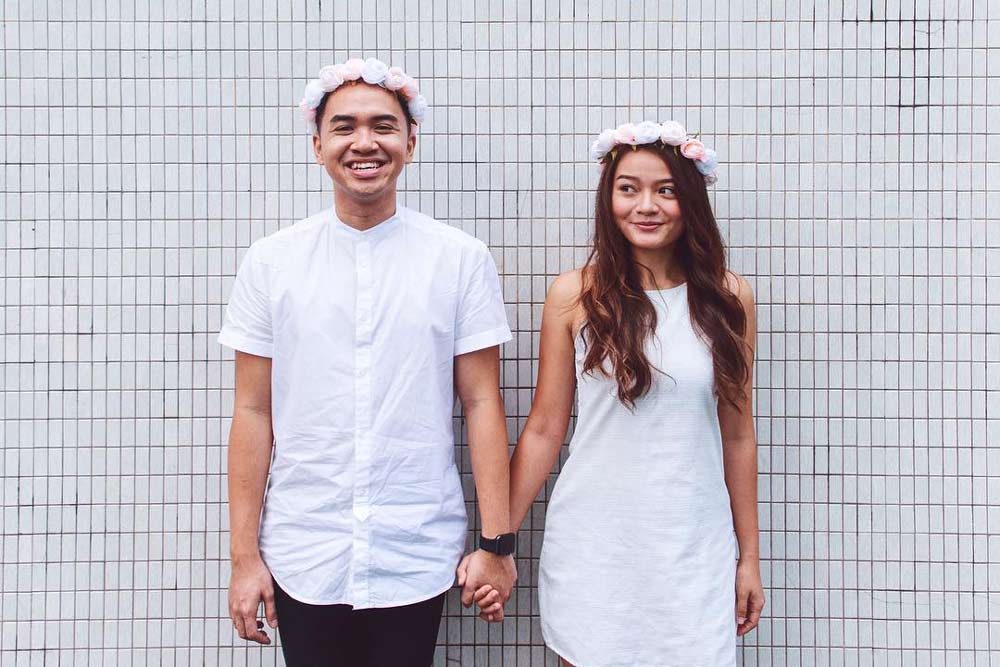 Xenia found love in TSL in the form of her work hubby, Fauzi
An hour in the therapist's office
Unsatisfied with being just a bubbly famous face, Xenia's pain forced her to do something beyond her comfort zone—reach out for help.
She DM-ed a friend asking about her experience with a therapist under the guise of asking for someone else, "As much as I want to erase that stigma [of seeking professional help], it's still there."
"What brought you here, Xenia?" This was the first question posed to her by the therapist, and her tear ducts unloaded years of pent-up emotions.
She spent the next hour coming to terms with her abandoned feelings, "It was like, the first time I could break down and cry, and without feeling like I'm burdening someone."
When I ask what her key takeaway was, she replies,
"The therapist helped me to see the difference between my need for connection and my need for attention. I always felt like I was attention-seeking but what I learnt is that I was just looking for connection, and there's nothing wrong with that."
On top of that, she learnt to face a certain childhood trauma of seeing people she loved being betrayed by others. While nerve-wracking at first, she is glad she hopped on the therapist couch to work on her issues.
Xenia Is Learning To Let Go And Chase Her Dreams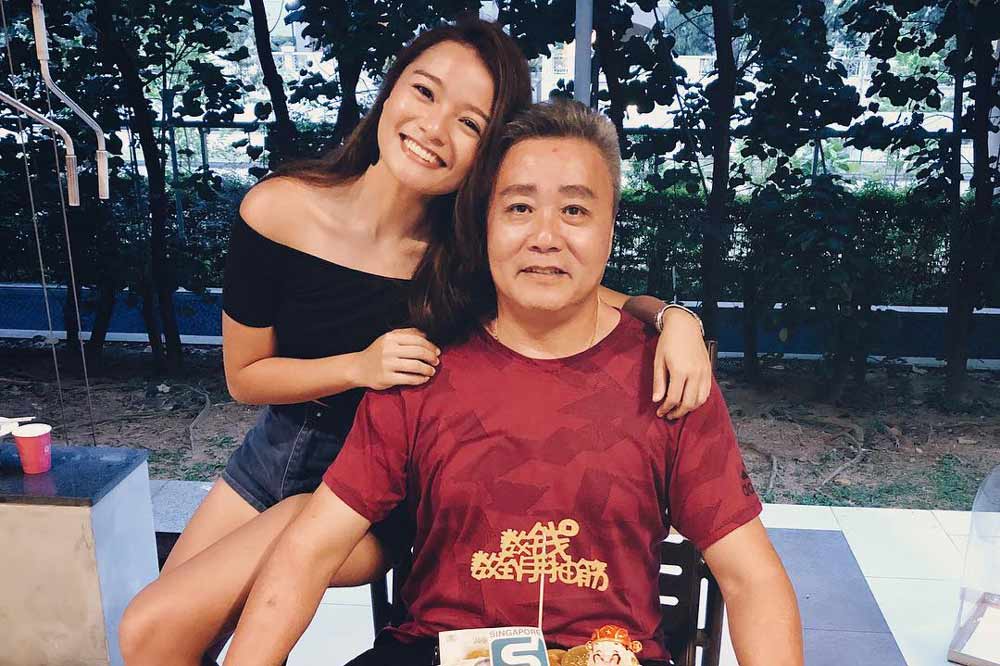 Xenia and her father
As Xenia continues learning to balance her emotions and work, she now has something else to look forward to. In a few months, Xenia will be moving to New York for 3 months to pursue an acting course.
She wants to take her acting craft more seriously and hopes to conquer the silver screen one day.
Whenever I see Xenia's familiar smile on YouTube these days, I'm reminded that behind every smile are tears that we aren't often privy to. Even the brightest of us have to deal with pain that are frankly way too much to bear alone.
Also read:
YouTuber Georgia Caney Wants To Be More Than Just An Ang Moh Influencer
Cover image by Sebastian Tan
Photos courtesy of Xenia Tan