Pink Holiday Destinations
While most of us travel to experience other cultures, sharing holiday pics on Instagram has become an integral part of the experience. But the pursuit of the aesthetic travel selfie has led to our Instagram feeds filling up with repeated photos of the same location, taken at the exact same angles.
If you're bored of seeing the same pics like we are, switch it up on your next adventure with a dash of Millennial pink. From bubblegum-pink lakes to dusty pink beaches, here are some gorgeous pink locations you can explore with your girlfriends which will inspire some serious travel envy.
*Prices for airfare indicate one-way trip prices. Skyscanner was used to find the lowest approximate fare for each flight.
Asia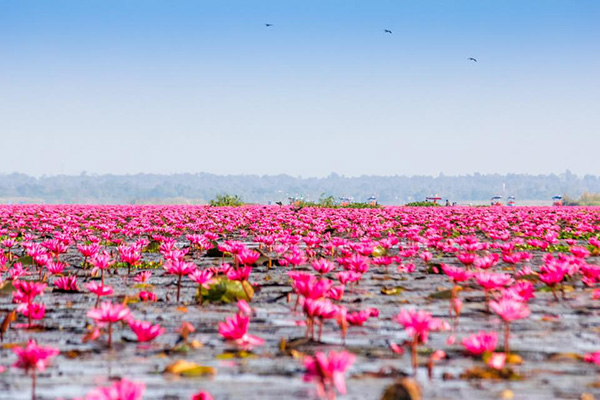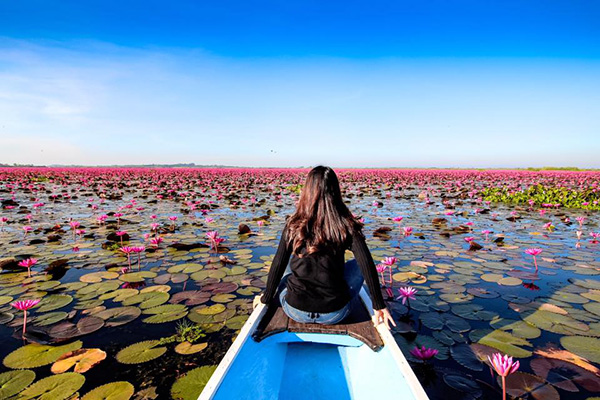 Known as Talay Bua Deang in Thai, the 'Red Lotus Sea' is a rather unusual lake located around 40km south of Udon Thani, Northeast Thailand. A seasonal attraction, the flowers bloom only during the end of the monsoon season, with the lake reaching the peak of its beauty in January and February.
For the best experience, rent a boat for around 500 THB (~S$21) to sail into the pink blanket of flowers. Flowers tend to close up in the heat of the day so choose to visit etween 6.00am to 11.00am.
How to get there:
Get to Bangkok from Singapore's Changi Airport (starting from ~S$49) and then to Udon Thani (starting from ~S$13).
At Udon Thani, rent a car (~S$50), a motorbike (~S$12) or hire your own private taxi (~S$58) for the day to get to the lake.
Alternatively, you can take an overnight train ride from Bangkok (~S$30), or an 8-hour bus ride from Bangkok Moshi Bus Terminal (~S$20). The bus departs hourly.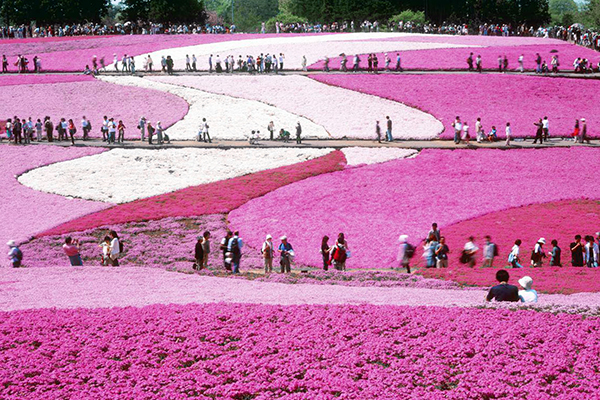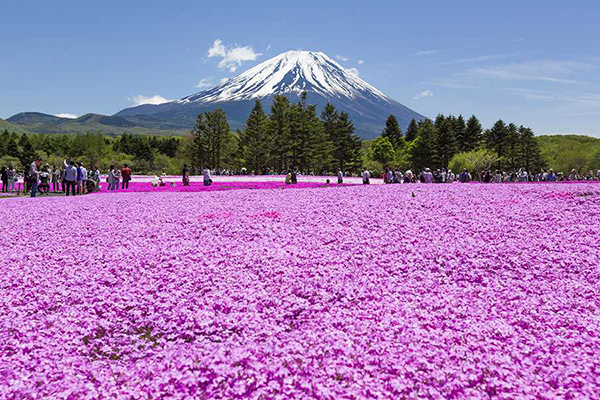 When you think of  Japan and pink flowers, you'll probably think of the cherry blossom season. But right after the cherry blossoms have flowered, the base of Mount Fuji turns pink with thousands of 'shibazakura' (moss flowers) blooming.
The park costs 300 yen to enter during the Fuji Skihbazakura festival but is free during other times of the year.
How to get there:
Take a flight from Singapore to Tokyo (starting from ~S$174).
If you're coming via the Seibu Railway, you'll want to get on the Direct 'Red Arrow' limited express trains from Tokyo's Ikebukuro Station travelling toward the Seibu Chichibu Station. The ride is 80 minutes long and costs 1480 yen (~S$18.40).
Alternatively, take the regular express train for 780 yen (~S$9.70). The journey will take about 20 minutes longer, and you'll have to cross over the platform to transfer trains at Hanno Station.
The Hitsujiyama Park is a 20-minute walk from the Seibu-Chichibu Station.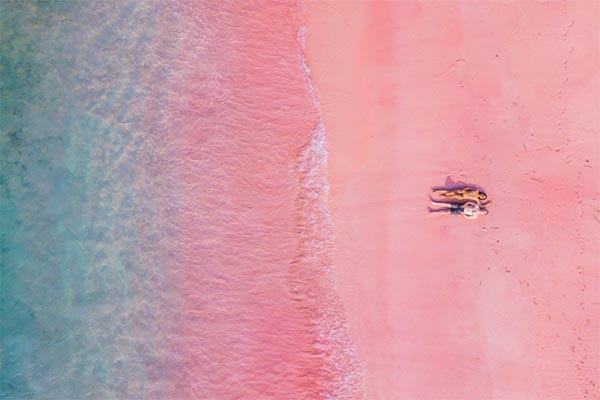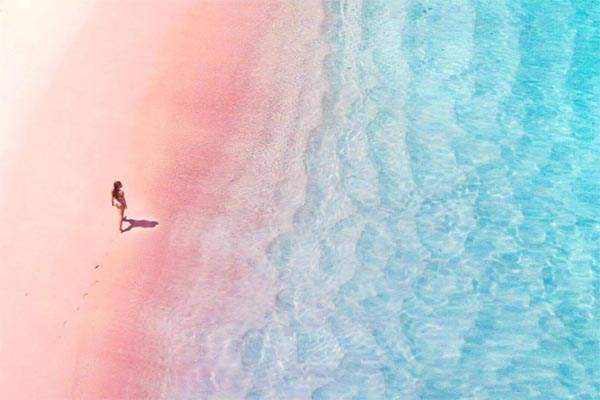 At one of the islands which make up the Komodo National Park in Indonesia, you'll find a stunning pastel beach.
When you're done suntanning and taking pictures on the rose-pink sand, snorkel and explore the coral world beneath the waves.
How to get there:
First, get on a flight to Bali (starting from ~S$60) before flying to Labuan Bajo (starting from ~S$47).
Once at Labuan Bajo airport, take a 10-minute cab ride to the port of Labuan Bajo, where you can get to the island by speedboat. Remember to bargain!
If you want, sign up with one of the many companies on Labuan Bajo which will bring you on a tour of the surrounding islands as well.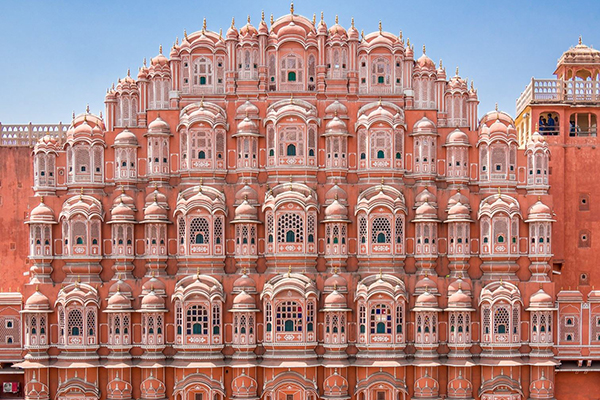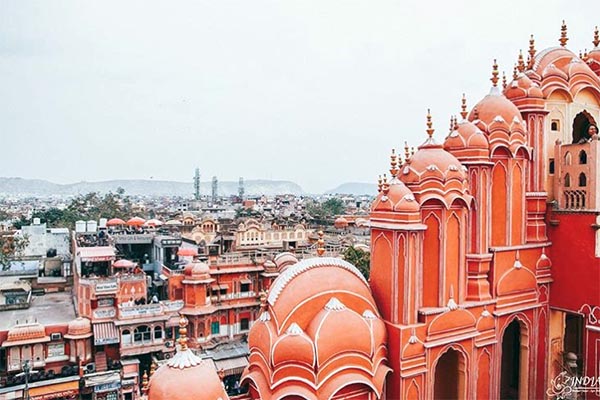 Originally, Jaipur was painted pink to welcome and honour the visit of the Prince of Wales and Queen Victoria in 1876. Jaipur remains a vibrant pink city thanks to a law passed, banning the city's buildings from being painted any other colour.
If you can, time a hike up to the Nahargarh Fort when the sun sets, and watch the sun paint Jaipur city golden as it dips over the horizon.
How to get there:
You only have to hop on a direct flight by AirAsia to get from Singapore to Jaipur (starting from ~S$211)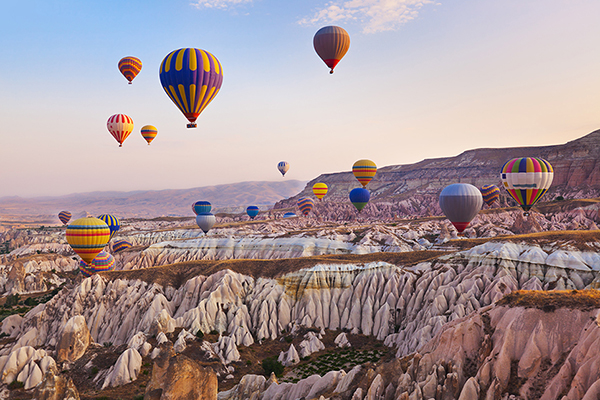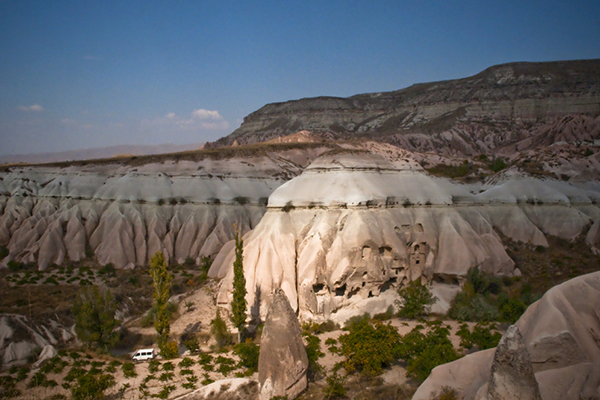 Go on a once-in-a-lifetime trip with your girls and admire the dusty pink Cappadocian valleys from a hot air balloon.
From my personal experience, it's better to book the ride through your hostel. The owner of our hostel offered us an hour-long ride complete with breakfast and a glass of bubbly for just S$100 per person.
How to get there:
Take a flight from Singapore to Istanbul (starting from ~S$514) and then take a connecting flight to Nevsehir, the capital of Cappadocia (starting from ~S$44) via Turkish Airlines.
Oceania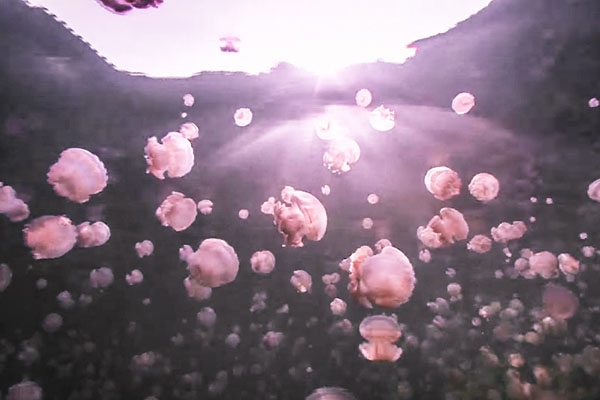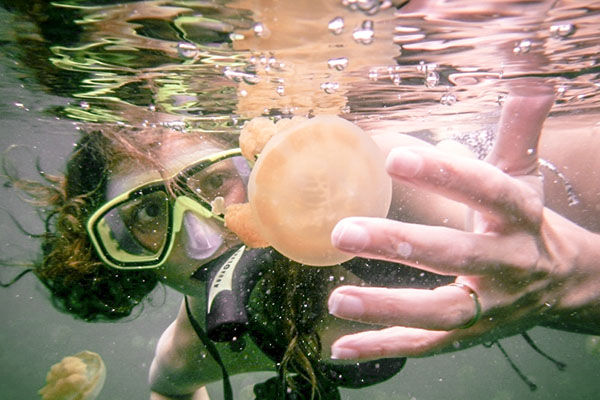 Spend an afternoon surrounded by millions of tiny jellyfish. You'll probably freak out for the first five minutes before you realise these harmless jellies only want to innocently brush against your body.
You can either sign up for a tour package which starts from ~S$120 per day or charter your own boat with your girlfriends for ~S$1500 per day.
Keep in mind that the required S$100 Koror State Jellyfish Lake permit is typically not included in the quoted tour prices.
How to get there:
Buckle up and take a plane ride to Palau International Airport (starting from ~S$1200). When you land, hail a taxi to Korkor (~S$32).
Taxis are not metered so know the standard fare and try not to get scammed.
North America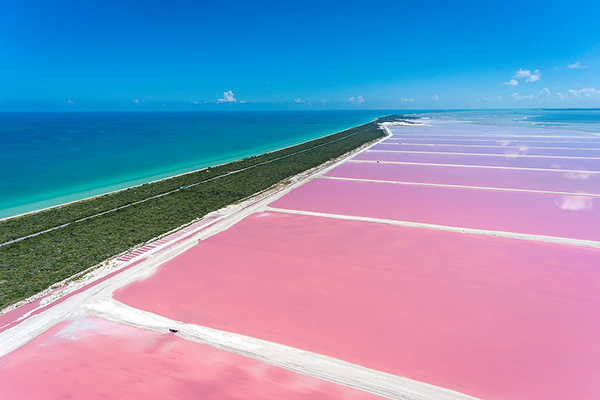 The large salt lakes get their pink colour from the red-coloured algae, plankton, and brine shrimp living in its waters. As the water evaporates, these organisms become concentrated and turn the waters a rich pink.
However, the lake is more of a photo opp than anything, and the area is heavily guarded by security guards to prevent visitors from touching the water. It is a working salt factory after all, and not a tourist attraction.
But if you'd like to take a dip, there are tons of pristine white-sand beaches with clear blue waters to swim in nearby.
How to get there:
Take a flight to Mexico City and land at the Juarez International Airport (starting from ~$1698).
Then, consider renting a car for 900 pesos (~S$50) and take a three-hour drive from Valladolid or take a seven-hour bus ride from Cancun to Rio Lagartos.
North America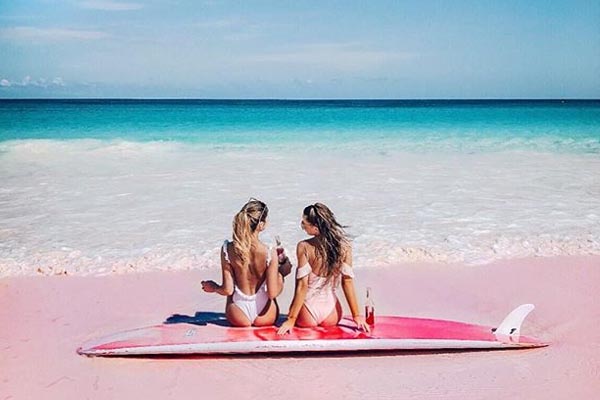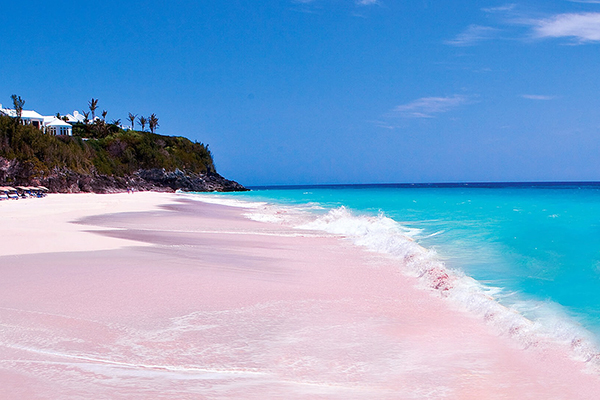 The Bahamas has long been a favourite holiday destination for the rich and famous. Get bougie with your girlies when you book a vacation to this little island just northeast of Eleuthera Island.
You can spend the day lounging on the 5km stretch of pale pink beach or swimming in the bath-temperature waters.
How to get there:
Fly to the main North Eleuthera Airport (starting from ~S$2505). Pink Sands is located just 50 miles east of Nassau on Harbour Island.
Take a 20-minute drive from the North Eleuthera Airport (ELH), to the Pink Sand Beach. The car ride should cost about 8USD (~S$10.50).
South America
God knows how or why, but flamingos have been living in Aruba for the past 15 years. On the beach where children are banned, you'll find flamboyant flamingos casually chilling with visitors.
We recommend spending a night at the Renaissance Aruba Resort and Casino (~S$224 per night). The lobby comes fully equipped with a Venice-like canal which transports you to the private island on a boat.
You also don't have to pay for the S$100 non-visitor day pass, so it's a win-win.
How to get there:
Flights to Aruba start from ~S$2200. When you arrive hop on a 5-minute taxi ride to Renaissance Island. The taxi rates are at approximately S$4 for a 5-minute ride.
Africa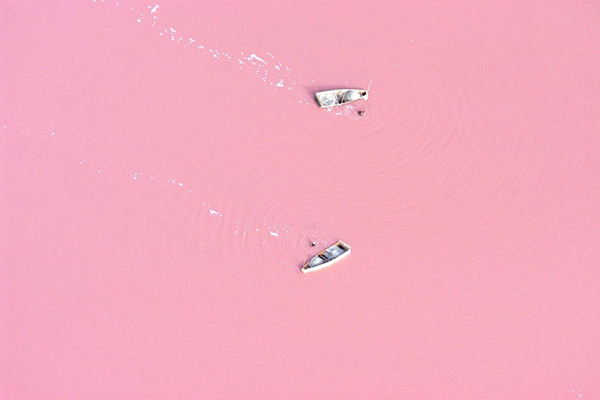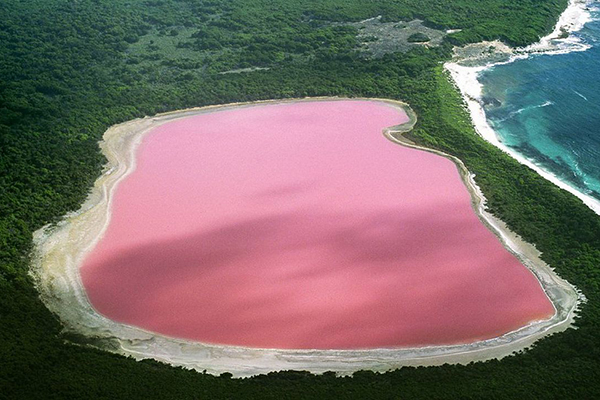 Though Australia's famed Hillier Pink Lake in Esperance no longer pink, visitors can still visit the bubblegum-pink lake in Dakar, Senegal. Caused by the Dunaliella salina bacteria attracted to the water's salt content, the lake's rosy hue is especially visible during the dry season (November to June).
But we wouldn't recommend swimming in it. The water is so salty that getting water in your eyes would be like squirting soy sauce into your tear ducts.
How to get there:
Fly to Dakar (starting from ~S$1830). We recommend booking a private driver for around S$75 to take you to all the spots around Dakar.
Otherwise, you'll have to navigate the complicated public transport system and haggle with taxi drivers who are notorious for ripping off tourists.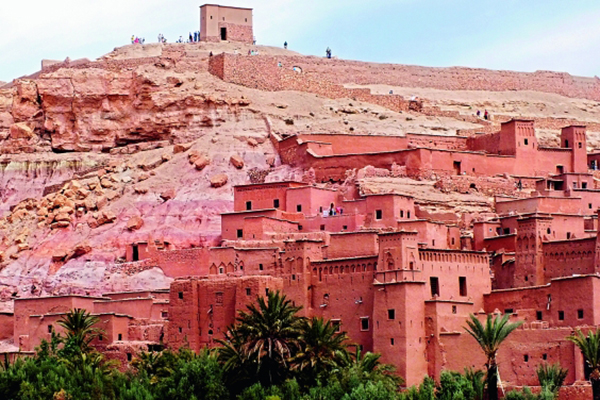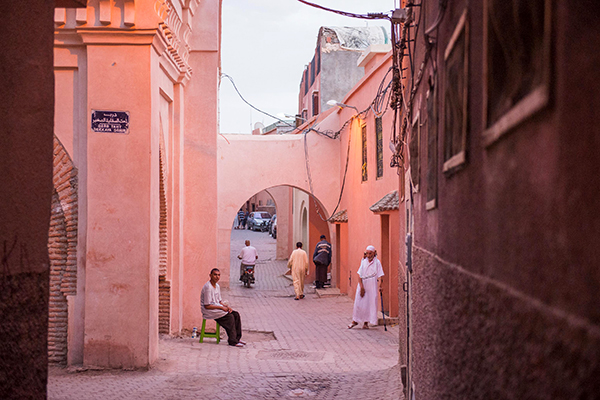 Go on a cultural pilgrimage to experience the 'Rose City', or Marrakech. The jewel of Morocco offers bustling souks, spice-flavoured foods, and stunning architectural marvels.
How to get there:
If you're adamant about visiting, know that flights from Singapore average 22 hours, with two stopovers, and start from ~S$1057.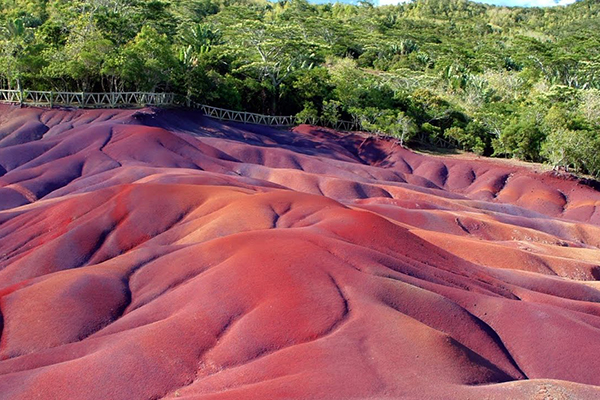 Formed by basaltic lava which has converted to clay, the dunes are coloured red, brown, violet, green, blue, purple and yellow. The interesting thing about this natural wonder is that if you mix the coloured earth together, they'll eventually settle into separate layers.
The entrance fee to the attraction is MUR 200 (~S$7.90). Opening hours are from 10.00am to 5.00pm.
How to get there:
Flights to Mauritius start from ~S$1106. The attraction is approximately an hour's drive from the airport.
A normal taxi ride will set you back ~S$95. However, to hire a private taxi costs just MUR 2000 (~S$79.20) for a full day (9.00am to 5.00pm). So we say get charter a private taxi to save some cash.
Europe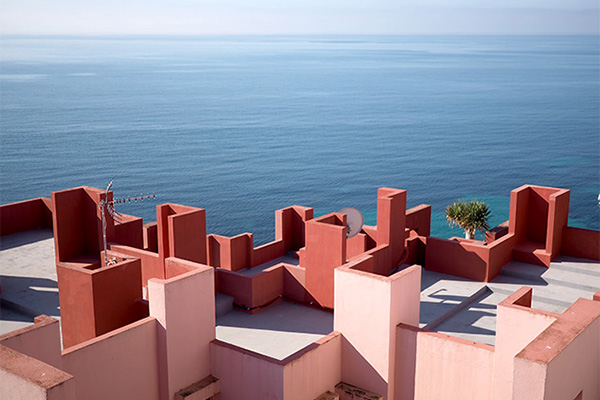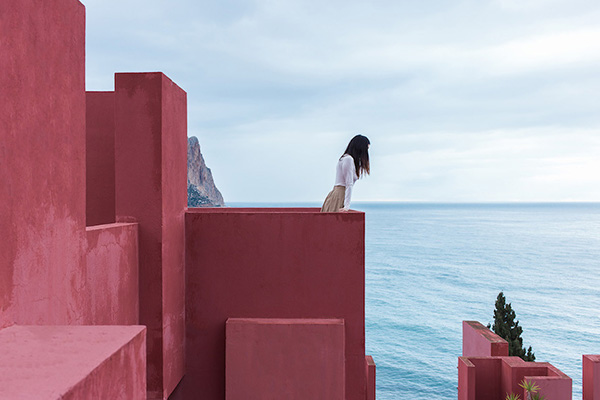 La Muralla Roja is an apartment complex designed by Ricardo Bofill in 1973. Rising from the cliff tops of Calpe, a coastal town in Spain, the surreal geometric architecture is immensely photogenic.
But if you choose to visit, be mindful that La Muralla Roja is a residential area and is private property. It's impolite, and not to mention illegal, to break into someone's home just for the 'gram.
If you want, you can book a room in the apartment complex here.
How to get there:
Fly to the Alicante airport (starting from ~S$950), the nearest airport to Calpe. Then take a 90-minute long tram ride to Calpe (~S$5).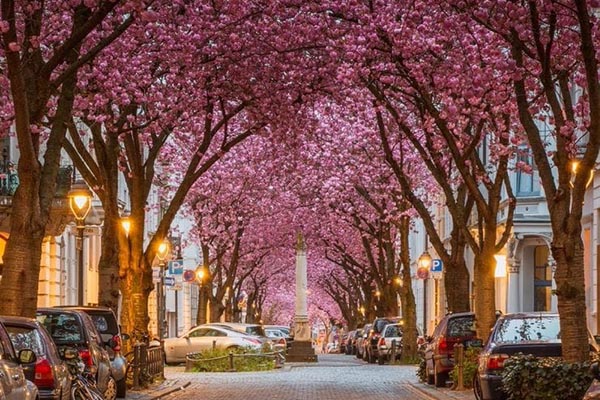 Heerstrasse in Bonn has an epic Cherry Blossom Tunnel which bursts into bloom in April. The Japanese cherry blossoms were first planted in the 1980s and have been one of the top must-visits.
Aside from its sakura-lined streets, the former German capital was home to musical genius, Beethoven, and you can pay homage to his legacy by checking out the Beethoven house and museum.
How to get there:
Fly from Singapore's Changi Airport to London's Gatwick Airport (starting from ~S$230). Travel to London's Stansted Airport and take a plane to Germany's Cologne Airport (starting from ~S$44).
From Cologne airport, take the SB60 airport bus at Terminal 1 for 7.70euros (~S$12.50) to Bonn's central bus station near the Hauptbahnhof. The bus leaves every 30 minutes.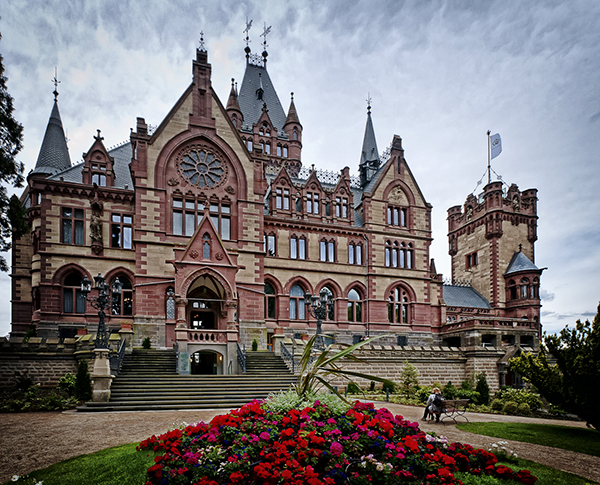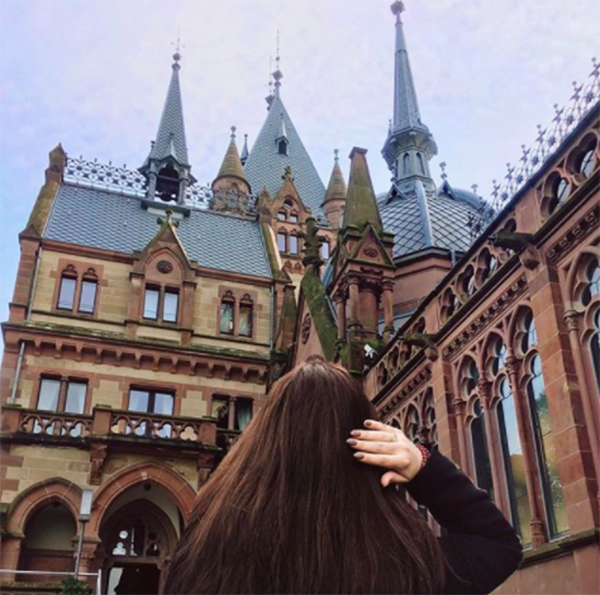 Be royalty for a day as you explore and walk through the decorated hallways of this romantic private villa. The peak of the high towers offers a great view of the surrounding landscape and the Rhine.
Entrance costs 5 euros (~S$8.10).
How to get there:
From the Bonn Hauptbahnhof station, take Tram 66 (~S$4) and get off at the Königswinter Denkmal station.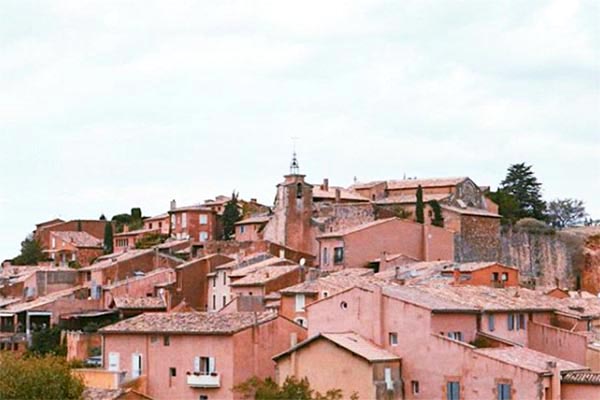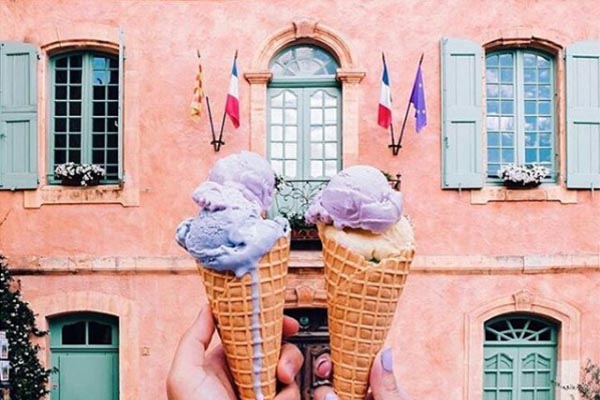 This small town in the Provence-Alpes-Côte d'Azur region of southeastern France gives off some strong 'Beauty and the Beast' vibes.
Named one of France's most beautiful villages, stroll through the streets and bask in the sunshine as you spend a lazy day picnicking on cheese, fresh bread and wine. Mais, oui!
How to get there:
Fly to Paris (starting from ~S$530) and take another flight to Marseille (starting from ~S$63). From there, do like the Europeans do and Blablacar.
You can try to take a public bus but it's not frequent and you have to call to request its operation at 4.00pm the previous day.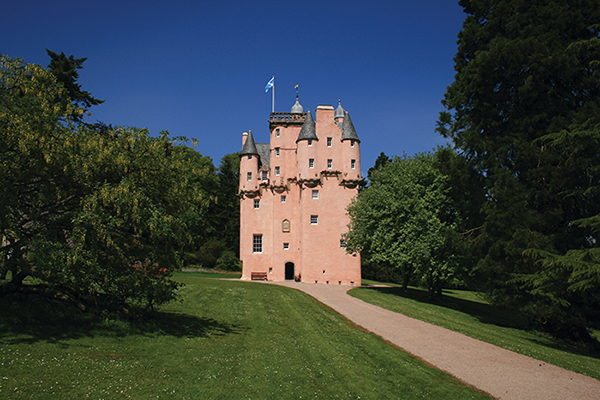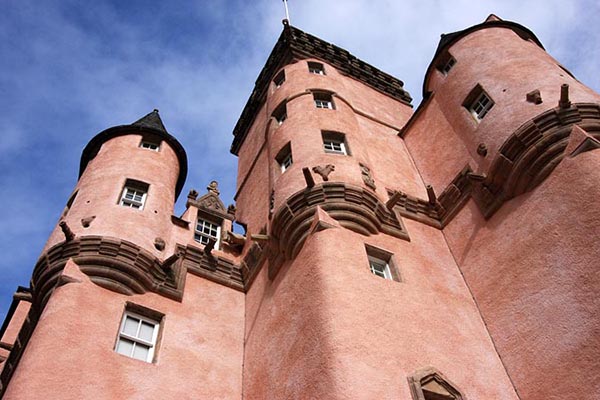 Set among scenic rolling foothills of the Grampian Mountains, play out your Disney princess fantasies for a day at the Craigievar Castle.
Fun fact: Till 1963, this classic fairytale castle was the seat of Clan Sempill and the Forbes family for 350 years!
How to get there:
Hop on a plane to London's Gatwick Airport (starting from ~S$230), and then travel to London's Luton Airport. There, fly to Aberdeen airport (starting from ~S$74).
To get to the castle from the airport, you'll need to
switch buses
thrice and walk about 2km after you alight. We suggest you just grab an Uber with your girls to save yourselves the trouble.
Pink Holiday Destinations
With this list of picture-perfect holiday destinations, inspire some serious travel envy on your next getaway with your girlfriends.
Cover image: Source