Pomelo x My Melody
If you're planning to go house visiting this CNY dressed to the Year of the Rabbit theme, consider syncing your OOTD with Pomelo's latest collection that features the kawaii bunny character My Melody. From oversized T-shirts to stylish cropped tops, the collection is not to be missed, especially for Sanrio lovers. 
The collection
They say money can't buy happiness, but this Crochet Rose Tee will put a smile on your face when you see how well it matches denim bottoms or an A-line skirt.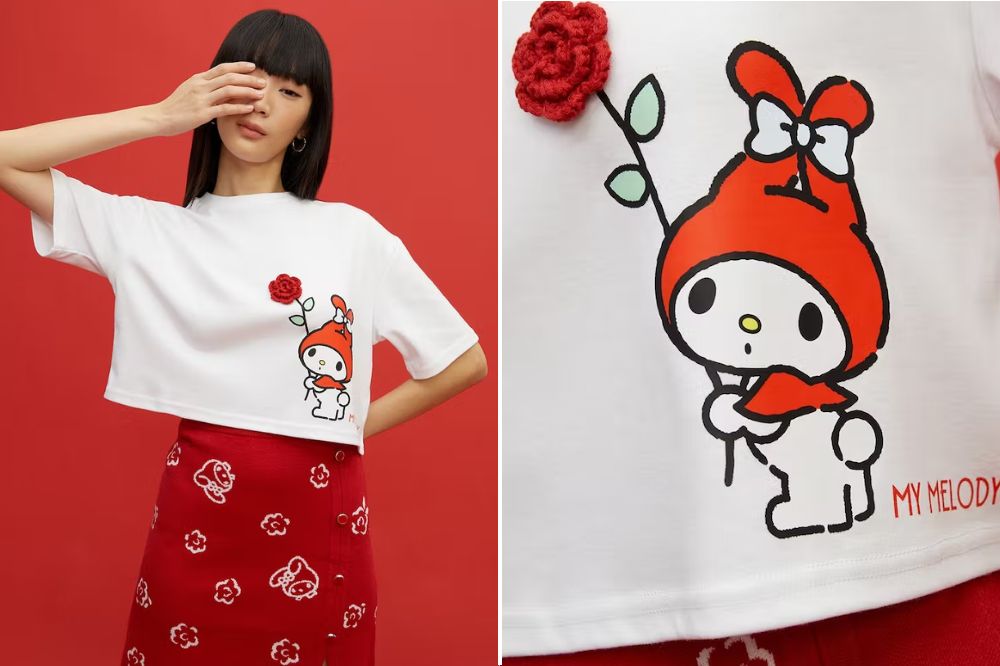 Featuring a motif of My Melody holding a stalk of rose, the T-shirt comes in white and also has "My Melody" printed near the hem. Of course, the standout is the crochet rose detail. 
The Crochet Rose Tee retails at $34.90.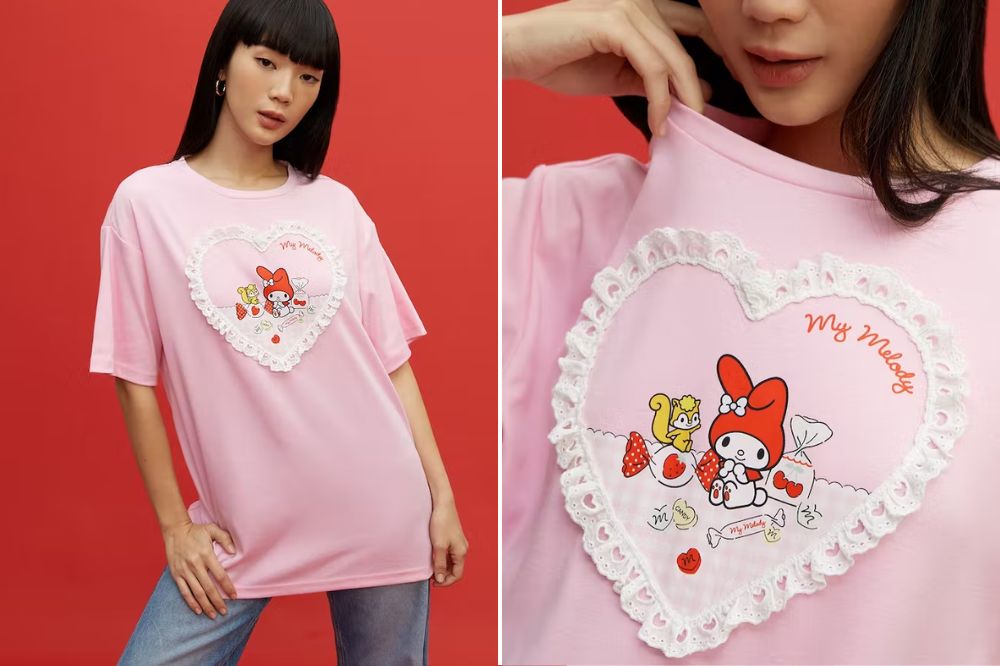 Who says you can't look feminine in a T-shirt? The Heart Oversized Graphic Tee comes in pink with adorable frill details that might just make you exclaim "uwu". Surrounded by a heart-shaped frill, My Melody and her squirrel pal Risu are enjoying a picnic with treats like candies and cherries. 
The Heart Oversized Graphic Tee retails at $39.90.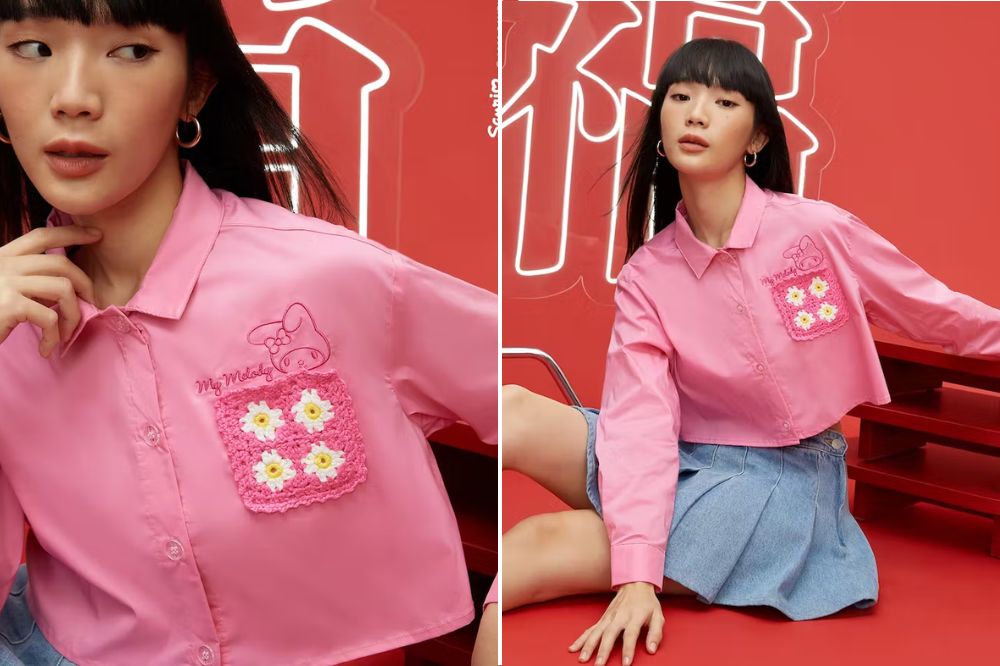 Get edgy with this pink Crochet Pocket Shirt that comes with a satin finish and cropped silhouette. The shirt features embroidery of My Melody in a darker shade of pink above the crochet pocket that features four daisies. 
Either wear the top as a button-down shirt or layer it with another jacket to add a pop of colour to your OOTD. 
The Crochet Pocket Shirt retails at $51.90.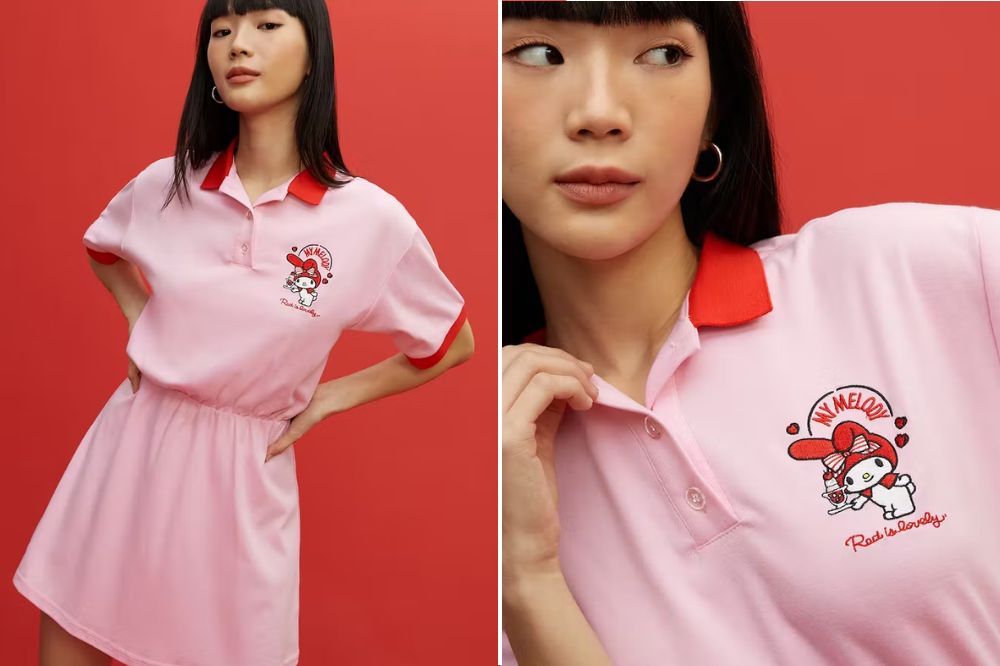 Go for a sporty look when you dress up in this Polo Mini Dress. Featuring a motif of My Melody serving you a parfait, the dress also emphasises the bunny's favourite colour through the words below that read "Red is lovely". 
P.S: The dress comes with an elastic waistband so you can hide your food baby at your upcoming CNY feasting. 
The Polo Mini Dress retails at $56.90.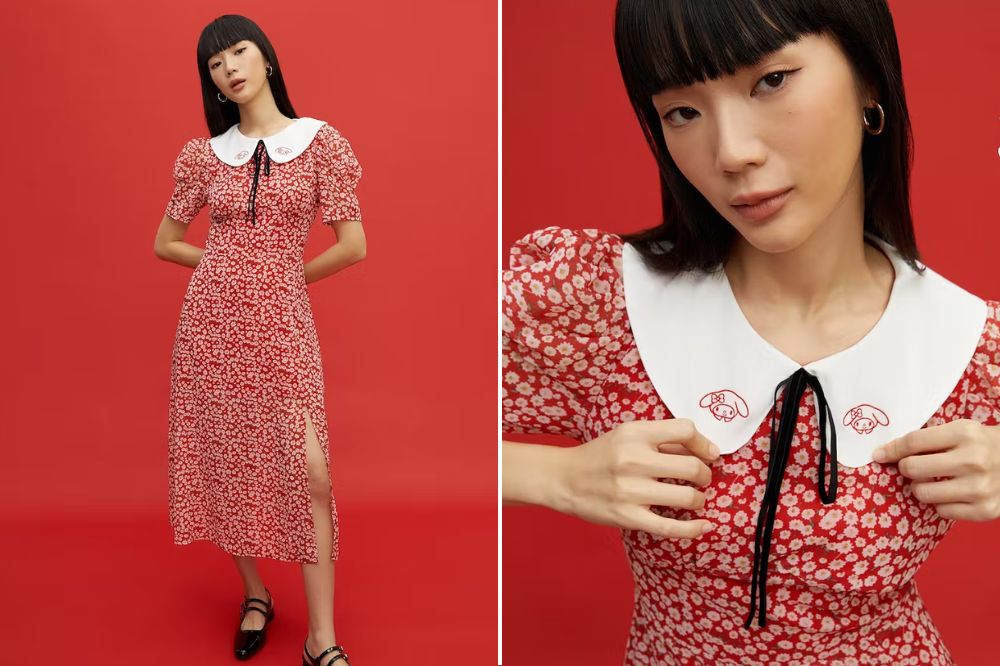 Pomelo dresses tend to be classic, but they're also full of surprises, just like the Peter Pan Collar Dress. The midi dress comes with a single-side slit that brings to mind a cheongsam, and its collars also feature adorable motifs of My Melody. 
That's not all ‒ the floral pattern on the dress reminds us of the approaching Spring season, which makes it perfect for wearing during CNY. 
The Peter Pan Collar Dress retails at $64.90.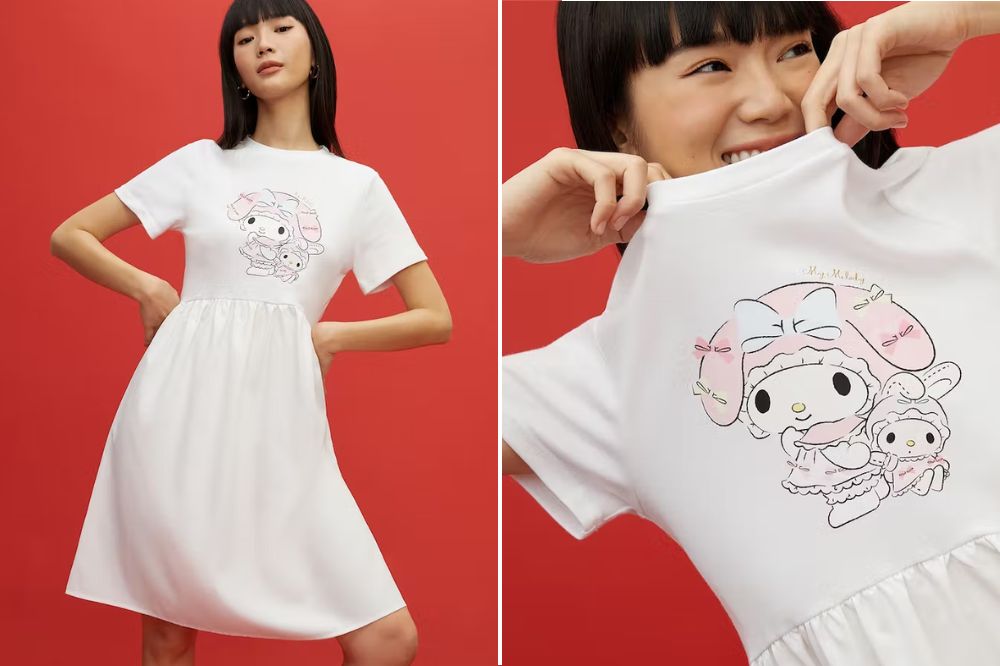 As the only piece of white apparel in this collection, the Graphic Tee Dress greets you with an illustration of My Melody and her plushie on the front. The A-line dress comes with a rounded crew neckline for a relaxed fit on the body. 
The Graphic Tee Dress retails at $56.90. 
Spring Into The Year Of The Rabbit With The Pomelo x My Melody CNY Collection 
Be sure to check out the Pomelo x My Melody CNY collection if you have yet to lock down that perfect outfit for house visits. You can purchase the collection from all Pomelo outlets and through their official website.
All images courtesy of Pomelo.
Also read: 
EZ-Link Has A New My Melody Omamori Charm To Wish You Good Luck All Year With Every Tap