Postpartum Struggles
In this day and age, you might expect modern solutions to prevent and treat postpartum struggles at the snap of a finger, whether they are physical or emotional. Unfortunately, baby blues are still very real for mothers, and sometimes it can take ages to overcome them.   
To help mothers tide through this challenging period, it is important for them to surround themselves with understanding and care, since not everyone is comfortable with voicing their struggles. Below, five mothers share some of the lesser-known postpartum struggles they wish their husbands and bosses knew about. 
1. "Picking up my child at daycare shouldn't be seen as an excuse to get out of work on time"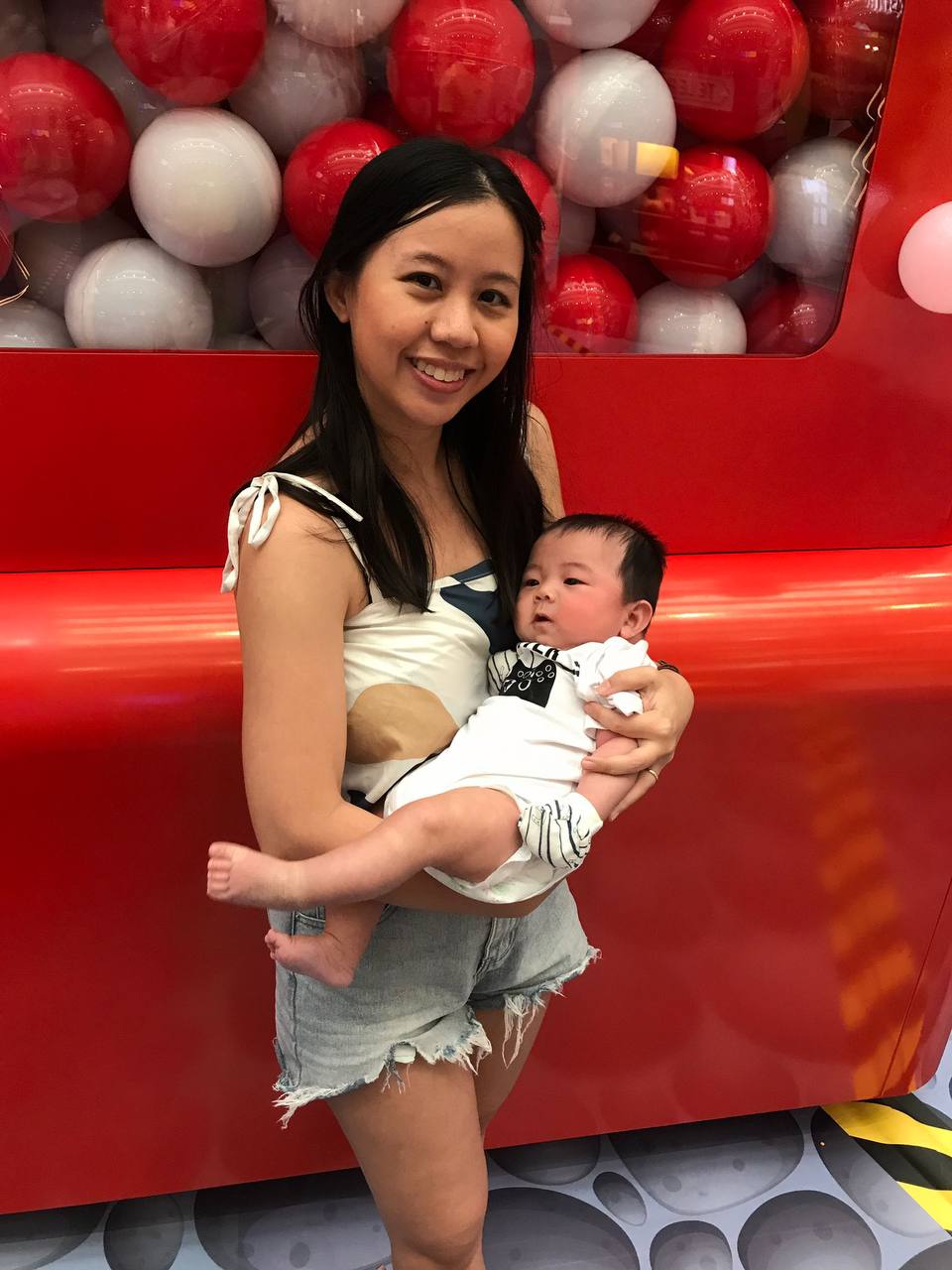 Image courtesy of Jessica
"I had read about postpartum struggles when I was pregnant, and expected to experience them after giving birth. In the first month, I had mood swings and felt sad because I couldn't carry my baby as much due to my c-section recovery. 
Thankfully, my husband reassured me that such emotions were normal, and helped to take care of our child by splitting night shifts so I wouldn't need to constantly wake up and breastfeed. 
However, it should be known that picking up children from daycare should not be seen as an excuse to get out of work on time or to show less commitment. Sometimes working mothers don't have a choice, and bosses can try to put themselves in the shoes of their employees. 
The best thing that they can do is not make assumptions about their employees' perception or dedication toward work."
– Jessica, 33
2. "Maternity leave is never a holiday"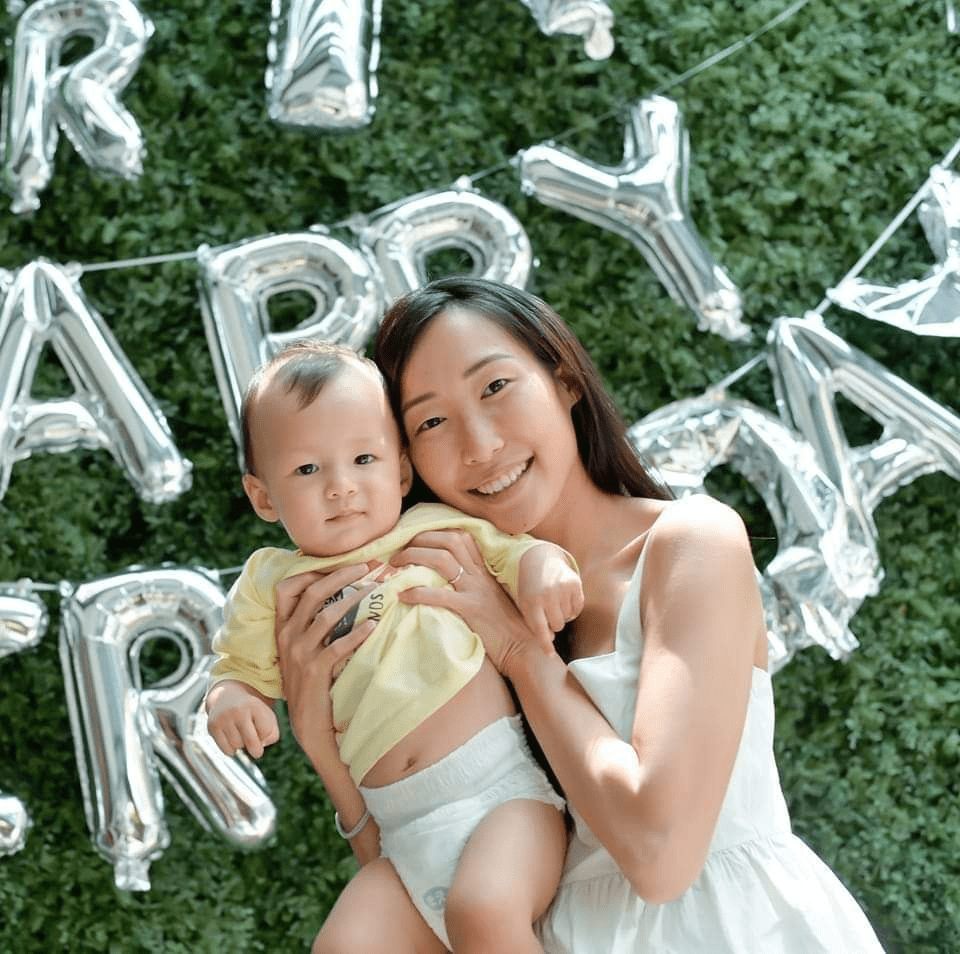 Image courtesy of Kim
"It took me some time to return to work, and I suffered from imposter syndrome, thinking that everyone else was ahead of me and had to do so much more during my absence. There was also this feeling that I had to "pay back" the company for the time I had spent away, even though there was never that expectation from the company. 
I'm sure many mothers would agree that maternity leave is never a holiday, and I wish more bosses could understand. 
The leave is for us to recover from our child's delivery, and take care of our newborn while trying to rest whenever possible. 
We have lives that depend on us, and they could suffer if we neglect them. Most mothers I know put in 200% at work and even work after hours to ensure all the tasks are completed, so that perception is one that I'd also like to dispel. 
There is no person who can multitask better than a working mom, I'll tell you that."
– Kim, 31
3. "Not giving unsolicited advice goes a long way"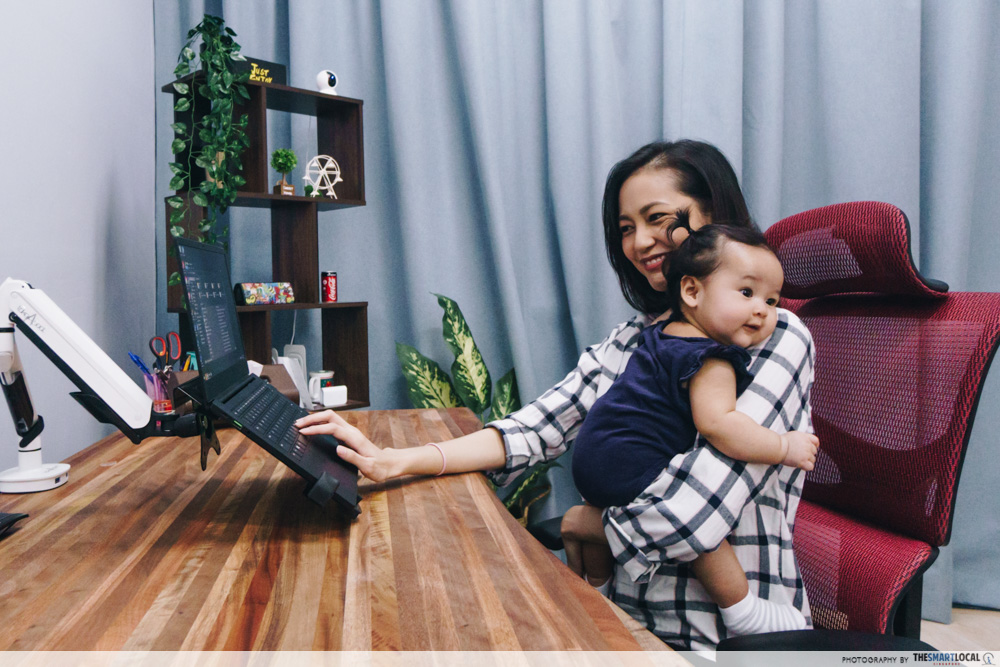 For illustrative purposes only
"For the first couple of weeks after giving birth, my anxiety skyrocketed as it was my first child and I had no prior experience with kids. I would Google every other hour to find answers, and I felt constantly in a panicked state because I didn't know what I was doing. 
When I went back to work, I really appreciated that no one questioned or doubted me, or treated me any differently after I came back from my maternity leave. People were understanding when I took a little while to get back into the motion of things, or had to reply to messages late if I was tending to my child.
However, I think people don't realise how much goes on behind the scenes for mothers. 
On the outside, no one could tell I was struggling. But on bad days, my world was falling apart, and no one knew. We mask our struggles very well, so being kind and understanding — and not giving unsolicited advice —  goes a long way."
– Amara, 34
4. "Never underestimate the time needed for a new mom to recover"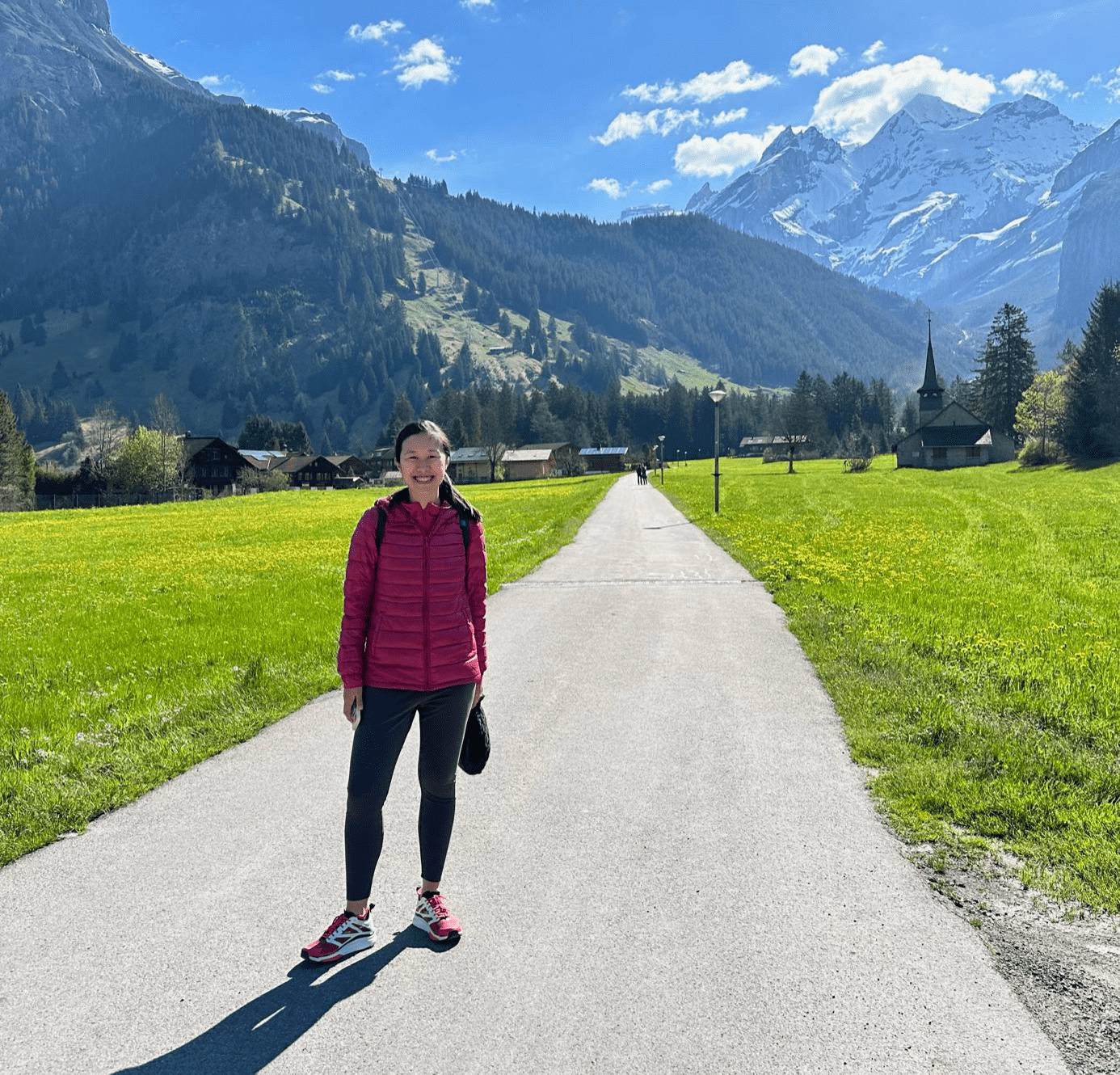 Image courtesy of Huichee
"It is common for new mothers to experience dramatic mood swings, oscillating between feeling depressed and happy, and I was no exception. I think the stress arising from not knowing how to take care of a newborn to having insufficient breast milk can aggravate the problem. I was fortunate that my husband was there to provide emotional support. 
He took a month of paternity leave and together with my mother-in-law, took turns to look after my child whenever I needed rest. As the common saying goes, it takes a village to raise a kid. 
I think one should never underestimate the time needed for a new mum to recover. It could extend beyond the usual one-month confinement period. For me, it took me 8 months before I felt "physically normal", and could return to my pre-pregnancy workout routines. 
First-time parenting is like a roller coaster ride. While there were many milestones that we as new parents got excited over, it takes time and patience for us to understand each other's struggles and align on our parenting styles. Communication is key – hashing out issues is always better than suppressing them. At the end of the day, the best environment for your child to grow up in is one where the family is close-knit and strong."
– Huichee, 30
5. "I look unhappy because I'm trying to cope with baby blues"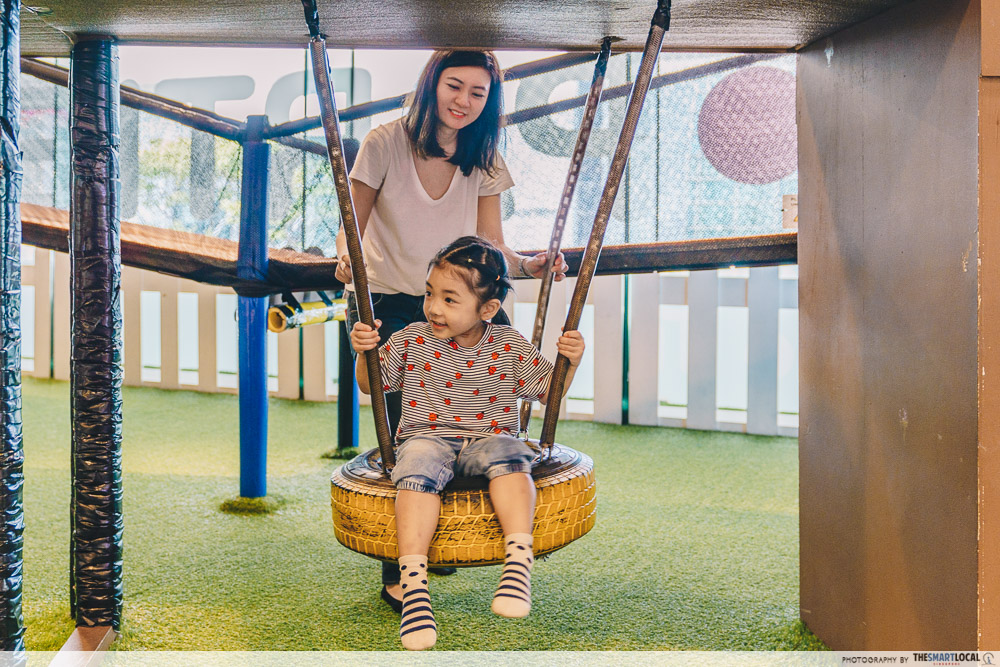 For illustrative purposes only
"I often received comments from my friends and colleagues, asking why I looked "unhappy" despite recently giving birth. The truth is I am happy with my newborn ‒ I'm just taking time to recover from the emotions of officially becoming a mother, and the pain I went through from a C-section surgery. 
It didn't help when people around me, especially my male superior, tried to make my postpartum recovery a huge deal by telling my colleagues to assist me if I needed help. No offence, I appreciated his offer, but it was too much. 
I think mothers like me, who are more introverted, prefer to handle things quietly and at their own pace. Those who genuinely want to help out should talk to us and try to understand what we are going through. After all, actions always speak louder than words."
– Joan, 31 
It Is Alright To Seek Help From Others When Undergoing Postpartum Struggles 
These mothers' experiences have shown us that going through and overcoming postpartum struggles takes time, and the best we can do is to try and understand from their perspectives. At the same time, there is nothing wrong with them seeking help from others and professionals. 
Whether it is for postnatal issues, beauty services, or enrichment centres, Westgate is a one-stop mall for Singaporean mothers and their children to visit and explore. 
Westgate Offers Pampering Services For Mothers & Enrichment Schools To Maximise Children's Potential
Wellness and aesthetics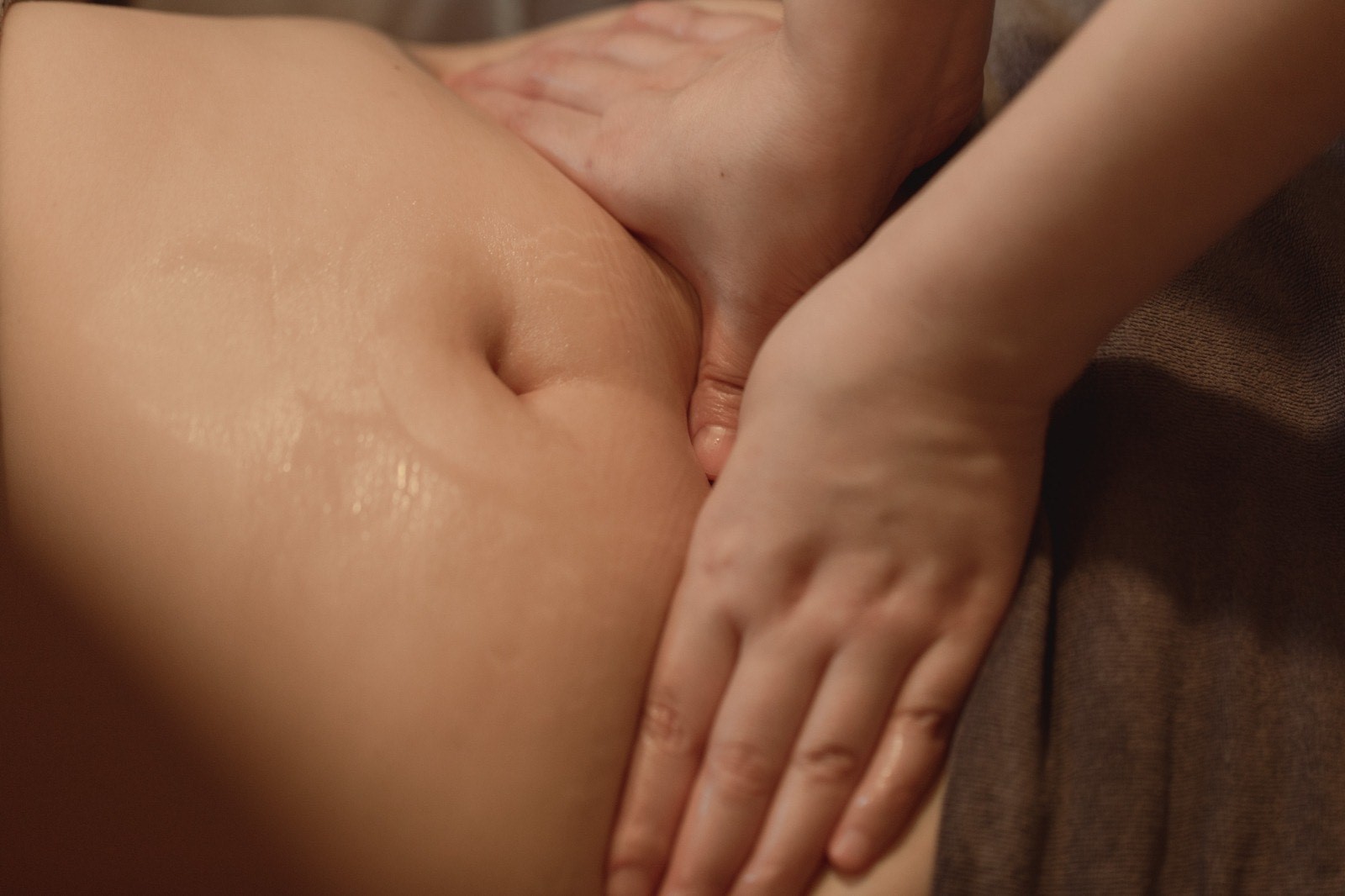 Schönemama offers pre and postnatal massages that focus on health recovery
Image courtesy of Schönemama
One physical concern that many new mothers face is returning to their prenatal figure. Schönemama (#04-28/29) is a prenatal and postnatal care specialist centre, which provides professional guidance on body contour and weight management, damaged skin repair, and even offers massages that promote lactation. 
Beyond these services, Schönemama specialises in postpartum condition recuperation. For example, mothers who experience confinement symptoms such as joint pain, muscle soreness and numbness can opt for services such as Postpartum Clearing Heat Treatment. The treatment strengthens the body's immune system, promotes uterine repair, and also boosts qi and nourishes blood. 
Find out more about Schönemama here.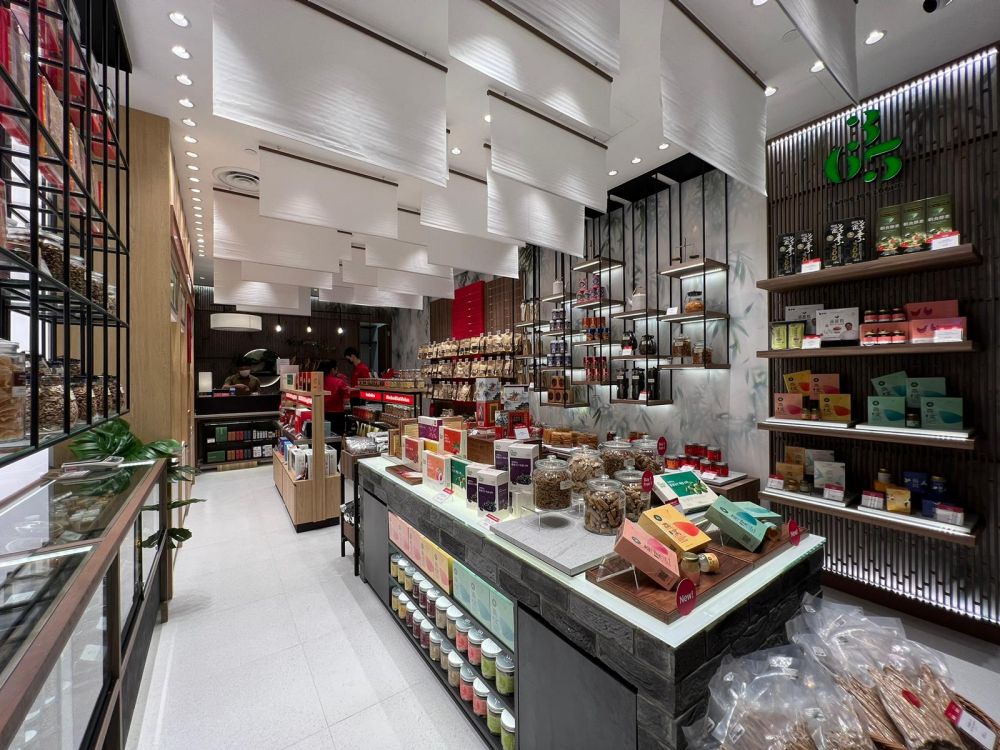 Image courtesy of Wing Joo Loong
For the unacquainted, Wing Joo Loong (#B1-18) is a local wellness brand that caters to diverse consumer needs like using herbs and traditional medicine to restore the strength and energy of new mothers. You can browse from an array of premium herbs, bird's nests, chicken essences, and confinement packages, including their newest physician-formulated lactation tea. 
Find out more about Wing Joo Loong here.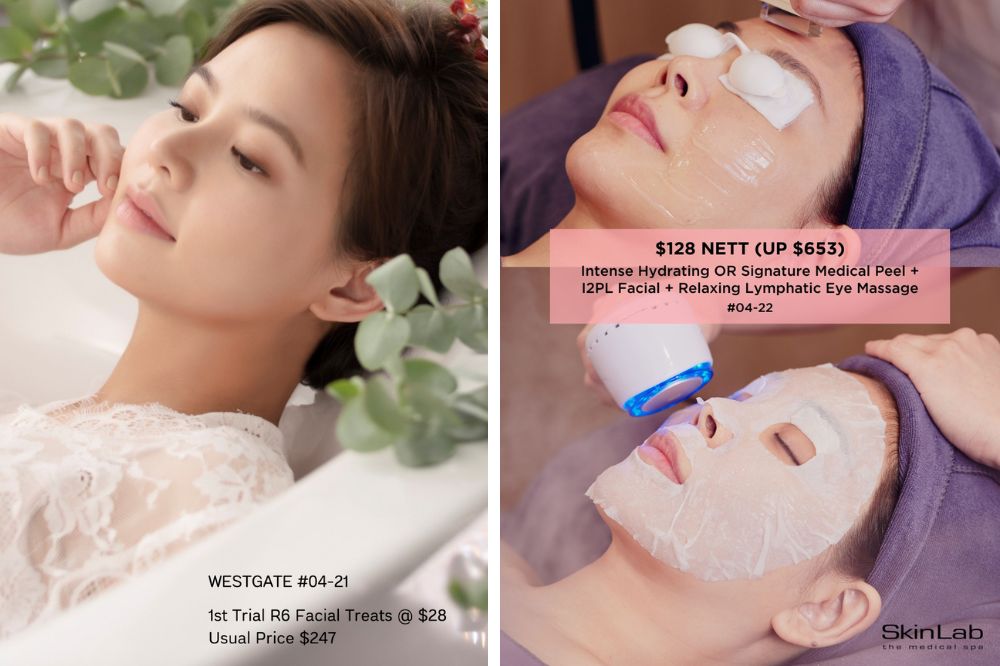 Images courtesy of Jean Yip Beauty & Slimming and SkinLab The Medical Spa
Claim your after-facial glow when you pamper yourself with a long-delayed self-care at Jean Yip Beauty & Slimming (#04-21) and SkinLab The Medical Spa (#04-22). The former offers first-time customers a customised R6 facial trial at $28, originally priced at $247. You can expect their staff member to perform deep cleansing, exfoliation, extraction, hydration, or a combination of these steps to address your skin concerns. 
On the other hand, SkinLab The Medical Spa allows you to choose between an Intense Hydrating or Signature Medical Peel with I2PL Facial and Relaxing Lymphatic Eye Massage at $128, original price at $653. Their Intense Hydrating Facial uses top-notch Hyaluronic Acid products produced by their team of professionals, that promise deep hydration for extra suppleness. 
Find out more about Jean Yip Beauty & Slimming here, and SkinLab The Medical Spa here. 
If you played it safe and sacrificed your monthly manicures and lash extensions during your pregnancy, you can now get your nails and lashes done at La Belle Skin Aesthetics (#03-49), DR. LASH (#05-03), and Nailz Gallery (#04-14). 
La Belle Skin Aesthetics offers an extensive range of aesthetic services, from facial and eye treatments to eyelash extensions. Along with DR. LASH, they are experts at making your eyes "pop" with lash extensions that complement your facial feature, and also offer brow shaping services. 
Bargain-hunters listen up. DR. LASH is now offering an exclusive deal for their new Lash and Dash collection from now till 30 November 2023. Customers can purchase five sessions to enjoy a $20 discount on each session, along with one complimentary lash touch-up session. For even greater savings, purchase ten sessions to enjoy a $40 discount on each session, and receive two complimentary lash touch-up sessions. 
Set aside some time to glam up your nails at Nailz Gallery. Whether you choose a manicure or pedicure, they offer express services that won't take up too much of your busy mummy schedule. 
Find out more about La Belle Skin Aesthetics here, DR. LASH here, and Nailz Gallery here. 
Enrichment classes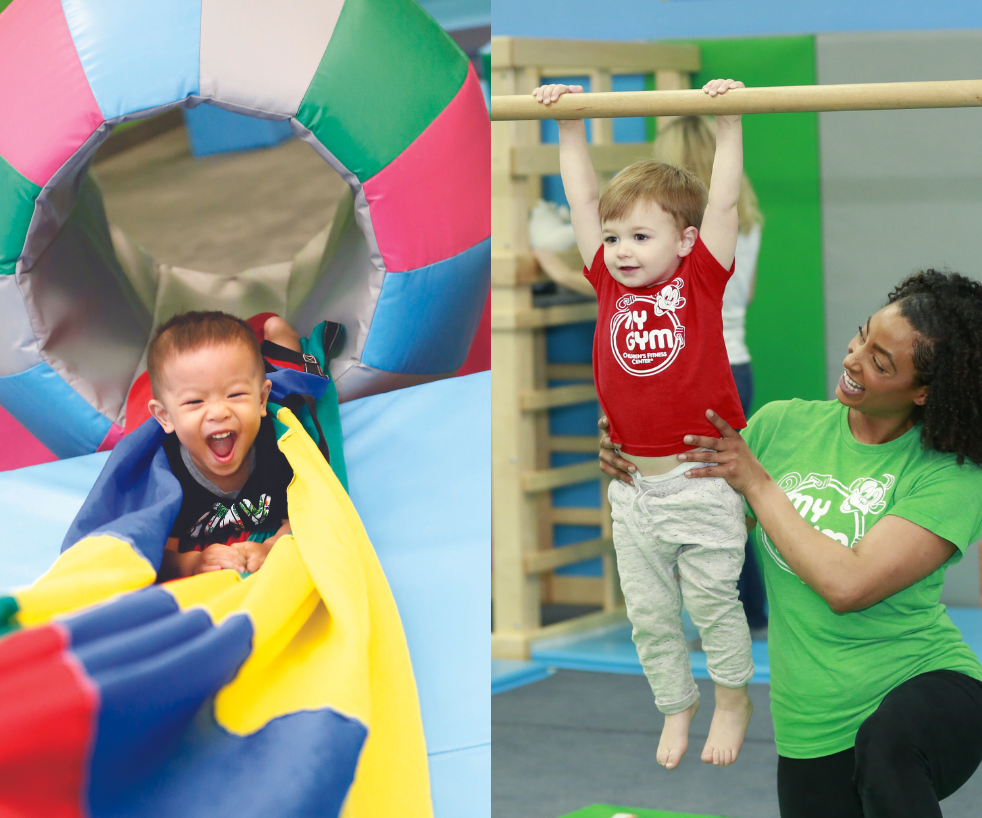 Image courtesy of My Gym
While encouraging children to embrace new experiences can sometimes be a challenge for parents, My Gym (#04-39) offers a solution that can make a significant difference. Through engaging activities designed to stimulate your child's mind and body, My Gym facilitates their physical, cognitive, and social development, helping them explore their potential from a young age.
Currently, My Gym is running a promotion from now till 30 November 2023. Parents can book two trial classes for their children at a discounted rate of $98 by reaching out to My Gym via Whatsapp at 9845 2377. Note that the promotion is exclusive to the Westgate outlet, and applies to first-timers and non-members, subject to terms and conditions. 
Find out more about My Gym here. 
Whether your child's passion lies in the piano or guitar, Yamaha Music Square (#04-40) provides meticulously crafted music courses designed for young learners. Their distinctive Yamaha Music Education System (YMES) is dedicated to fostering your child's musical creativity and proficiency through comprehensive music education and group lessons. 
Find out more about Yamaha Music Square here.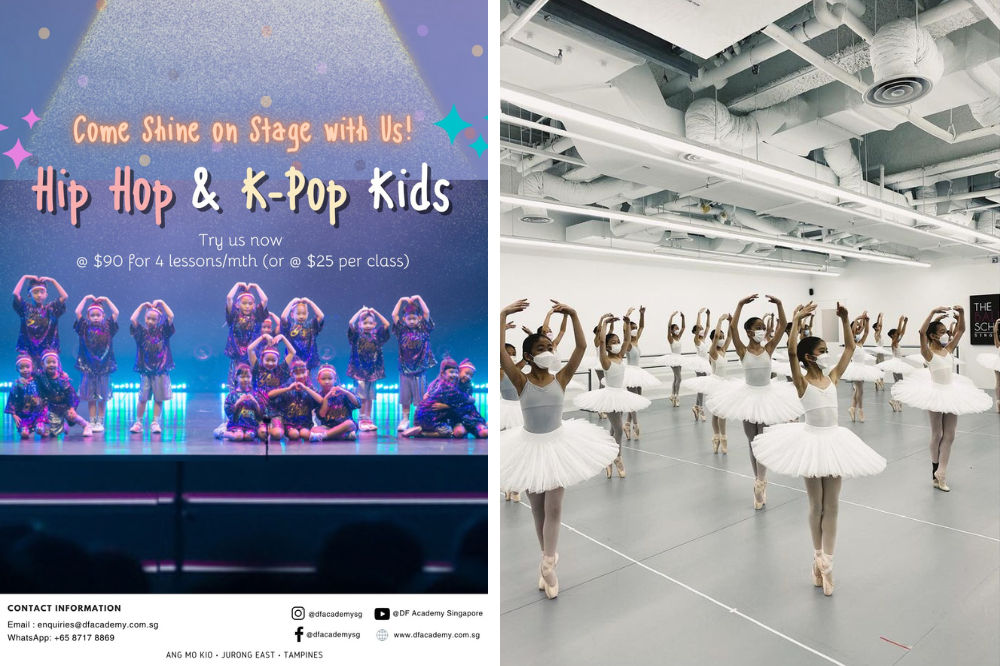 Image courtesy of DF Academy, source
If your child shows potential to become the next K-pop idol or prima ballerina, consider signing them up at DF Academy (#04-13) and The Ballet School (#04-09/10). At DF Academy, their instructors aim to instil values such as teamwork and perseverance through dance classes. You can choose to register your child to join hip-hop classes to build a foundation or a K-pop dance class, allowing them to experience what it's like being the next New Jeans. 
From now till 31 December 2023, DF Academy is offering a bundle of four lessons for $90. 
For kids who have a strong interest in pursuing a dance career in the future, enrol them in one of the best dance education institutions in Singapore at The Ballet School. Rest assured that classes are conducted by experienced professional dancers, and they also provide opportunities for their students to compete internationally. 
Find out more about DF Academy here, and The Ballet School here.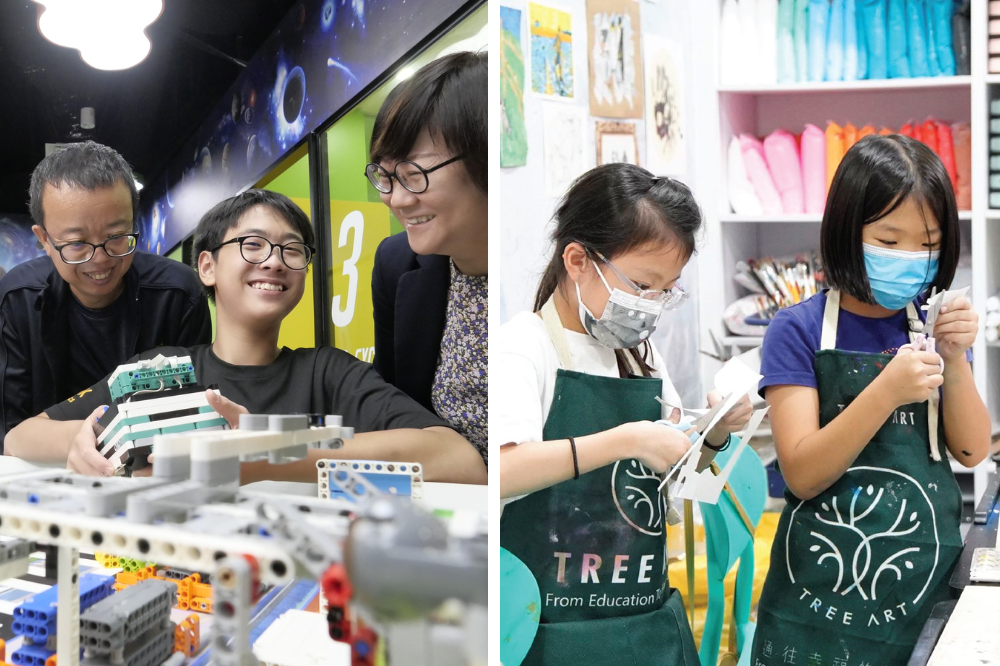 Source, Image courtesy of Tree Art
Now that we are living in a world that places emphasis on technology and AI, it is essential to equip your child with skills for the future. At NK Robotics (#04-18), children can learn how to build, code, and design their own robots under the guidance of MOE-certified trainers. What's more ‒ students also get to compete in leagues and gain valuable experiences to stay ahead of the game. 
There are various ways for children to explore and unleash their creativity, and one method is by expressing themselves through art. Let your child cultivate a love of art by enrolling them in classes at Tree Art (#04-33) to develop their aesthetic ability and broaden their worldview.
Find out more about NK Robotics here, and Tree Art here.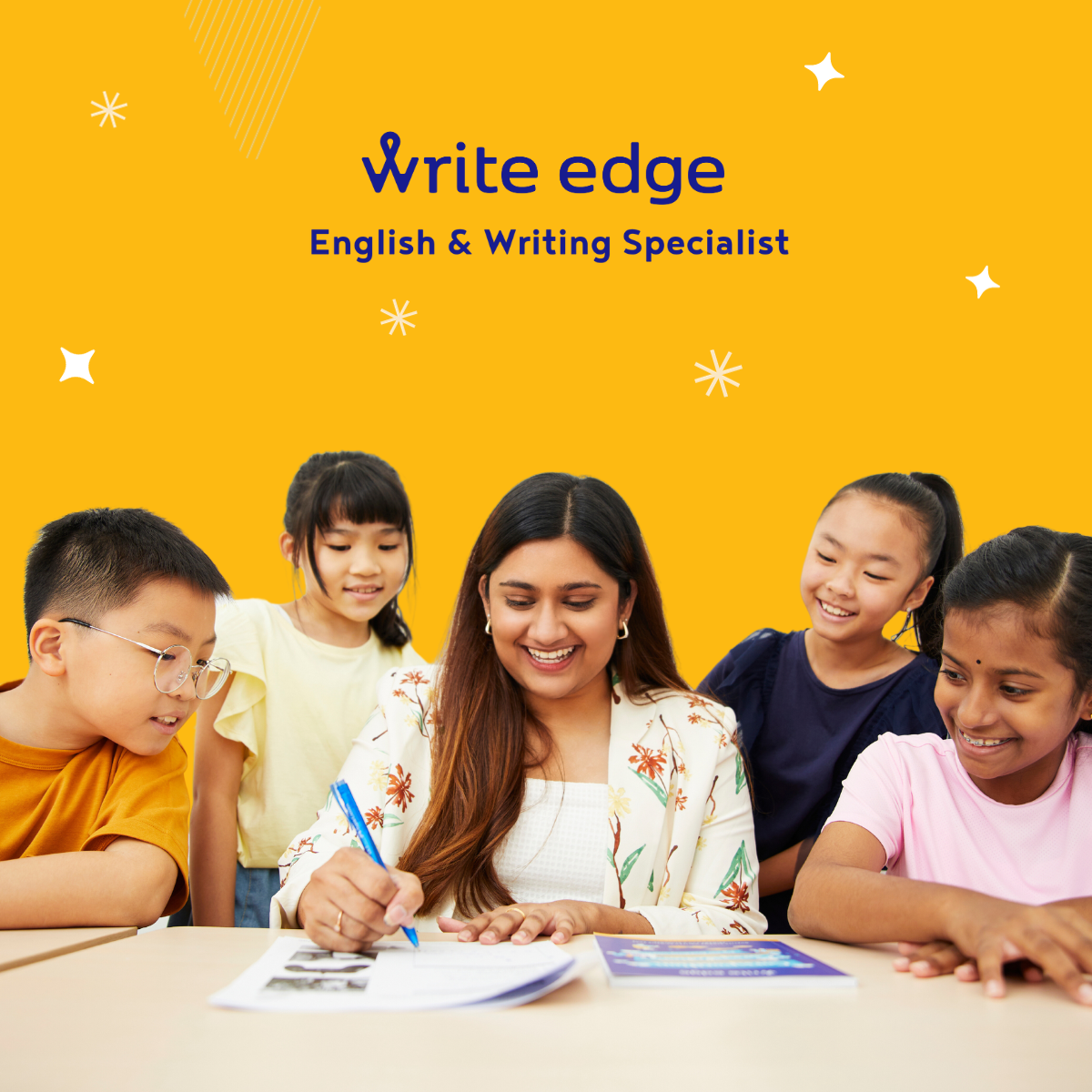 Image courtesy of Write Edge
Mastering English can be easy, but it takes effort and the right teaching method for a child to develop their creative writing skills. With a team of trained and passionate teachers at Write Edge, your child will receive high-quality and personalised feedback on their writing. 
What sets Write Edge apart is its thoughtfully designed and structured curriculum, delivered in small groups of six to eight students. Teachers can provide dedicated attention to each student. 
From now till 30 November 2023, Write Edge is running a special promotion where you can enjoy a $100 discount when you sign up for two terms, or a 10% discount when you sign up for a full year. 
Find out more about Write Edge here.
Others
When you bring your child to their first-ever haircut, there are always two possibilities. They may either freak out by making a scene or sit calmly, intrigued by the actions of the hairdresser. To prevent the former scenario from actually happening, EC House (#04-11) at Westgate has kiddy rides for children while getting their haircut. 
Find out more about EC House here. 
Westgate Is The One-Stop Mall For Mothers & Their Children To Get Their Beauty Fix
With a variety of wellness, aesthetics, and enrichment centres available at Westgate, mothers and their children can get their beauty fix without having to travel to other locations. If you haven't yet discovered the charm of Westgate, here's your chance to learn more about the mall. 
Westgate
Address: 3 Gateway Drive, Singapore 608532
Opening hours: Mondays to Sundays, 10am to 10pm
WebsiteㅣFacebookㅣInstagram
Cover: Images courtesy of Jessica and Kim.
This post was brought to you by Westgate.