Best Quick Fix Beauty Products
If race-walking was given more love as an Olympic sport in Singapore, we'd probably have more Joseph Schoolings. After all, time-pressed Singaporeans are known to be the fastest walkers on the planet.
Even unathletic me would make a terrific speed walker—an inevitable by-product of always running late. That's why I'm constantly on the hunt for multipurpose products to reduce my morning prep time.
With these seven quick fix items I found, I now can hit the snooze button a couple more times without worrying about compromising my skincare and makeup routine.
1. Quick Spray That Dries Your Hair Fast (IGK No More Blow)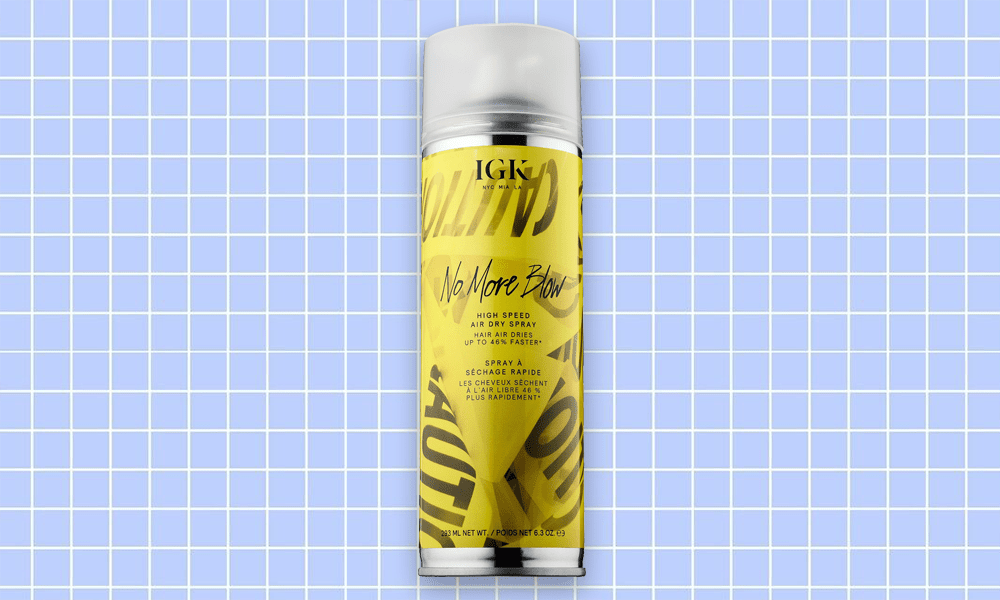 Price: S$43
Where to buy: Sephora
This product could replace your hairdryer. It contains lightweight, invisible starches which absorb moisture, cutting drying time in half—a game changer for those who aren't a fan of using too much heat to style their tresses.
2. Balancing Toner & Mist (Herbivore Botanicals Jasmine Green Tea)
Price: S$59
Where to buy: Sephora
Managing combination skin can be tricky. It sits somewhere between dry and oily, so finding the right products to bring both ends to an equilibrium isn't easy.
This toner from Herbivore Botanicals was formulated with combination skin in mind. The green tea-infused Jasmine water contains willow bark and witch hazel to hydrate, clarify, and balance blemish-prone skin.
It comes in a spray bottle too, so you can give your skin a refreshing spritz any time.
3. Toner + Essence + Hydrating Mist (Saturday Skin Daily Dew)
Price: S$48
Where to buy: Sephora
For mornings when you don't have time for the 8-step Korean skincare routine, this hydrating and nourishing toner and essence mist is what you need to whisk yourself out of the house.
It contains a blend of fruit extracts and refreshing essential oils that are full of antioxidants to protect the skin from pollutants and free radical damage, while hyaluronic acid hydrates and plumps.
If you'd prefer a multi-step skin care routine, also read:

4. Moisturiser + Primer (Tarte Quench Hydrating Primer)
Price: S$48
Where to buy: Sephora stores
This product from Tarte has brought skincare and makeup together, a combination as beautiful as kaya and butter. It's a moisturiser cum primer that absorbs fast, settling into a hydrating, velvety finish to give you a smooth start to your day.
5. Essence + Sunscreen + Makeup Base (Astalift Perfect UV Clear Solution)
Price: S$72
Where to buy: Astalift
When you live in a country with a perennial summer, suncare is the one step in your skincare routine you must never skip. Since our beauty routines could use a multi-tasker, here's a sunscreen + essence + makeup base.
What's cool about the Astalift formula is that it has a unique UV Sensor Cap which turns from white to purple in the presence of UVA rays so you know when to layer up.
8. Spray On Sunscreen (Anessa Perfect UV Spray Sunscreen Aqua Booster)
Price: S$30.90
Where to buy: Watsons, BHG, Don Don Donki
A lesser-known fact about sunscreens is that its efficacy only lasts for two to three hours. But of course, we're not gonna redo our makeup every time we reapply suncare. So this spray-on sunscreen is what a smart and efficient Singaporean girl needs in her bag.
Plus, your sunscreen application in the mornings will be a lot faster when you can simply spray it on.
7. Primer + Setting and Hydrating Spray (Too Faced 3-in-1 Hangover Spray)
Price: S$22 for 30ml, S$49 for 120ml
Where to buy: Sephora
When early mornings call for multipurpose troopers in your arsenal, you need a spray that does more than just set your makeup.
This coconut-infused mist is also a primer + setting spray + hydrating spray which works as a midday refresher. With your skin supple and hydrated, you can be sure no one will know you're surviving on less than five hours of sleep.
Smart Beauty Products For The Lazy Girls
The goal here is to look effortlessly put together, even if you just pulled an all-nighter or slept through your alarm.
Also read: