Raya And The Last Dragon  
I wanted to like Raya and the Last Dragon, I really did. After news broke about how Raya and the Last Dragon would star Disney's first Southeast Asian princess, I had anticipated watching it for about a year.
So on opening weekend, I put on my TraceTogether token and watched the movie in the largest cinema that was playing it.
Frozen II had awed me with its incredible visual effects that would have been lost on a small screen. I expected Raya to be equally, if not more, visually stunning. Well, it was, but the comparison just about ended there.
Raya is hardly original as an animated character
For one, Raya doesn't sing, which already makes her less compelling. Fight me on this but the best Disney films are musicals; the Mulan 2020 remake was a disservice to fans minus its melodies. Without showtunes, the movie needed to double up on its character development, the way Zootopia did with numerous plots twists.
Looks just like a scene from Star Wars
Source
What Raya tries to sell—the strong female lead—isn't new to the Disney universe. The recent crop of Disney princesses, Elsa and Moana, already pioneered not needing romance to complete their lives. Raya's lack of a romantic interest is simply business as usual in this day and age. 
In other Disney-owned franchises like Star Wars and the Marvel Universe, Rey Skywalker, Princess Leia and Captain Marvel are able to kick butt on their own.
While it's cool Raya has some slick silat-inspired moves, she doesn't have much else. The movie has been publicised for its attempts to break new ground, but it hardly surpasses its predecessors.   
The Southeast Asian setting is just wallpaper
I respect Disney's effort in incorporating lesser-represented cultures on the silver screen. Tom yum goong, floating markets and padi fields make up the fictitious kingdom of Kumandra, where the story takes place. 
According to Raya's co-screenwriter Qui Nguyen, "We don't want to tell a story where the bad guys are from Thailand and the good guys are from Malaysia. So this felt like the way to do it."
Does Gardens by the Bay appear in Raya and the Last Dragon?
Source
The result is Raya only serving us Southeast Asia as a backdrop; the movie could very well have taken place anywhere. While many from the region are delighted to see their ethnicity being represented, it would've been way more meaningful if Disney told a story from the rich folklore of Thai, Indonesian or Vietnamese cultures. 
This would put Raya and The Last Dragon amongst culturally significant tales like Mulan, Hercules or Pocahontas, reinterpreted for the silver screen. Instead, Raya delivered a cliché story of a girl who saves the day, through various not-very-exciting scenarios, set in a reductive Southeast Asian aesthetic.
Having Asian Hollywood stars like Gemma Chan, Awkwafina and Kelly Marie Tran voice the characters, feels like a superficial stamp of 'Asian-ness'. Star power is good for publicity but it can't save a lazily written movie.
Instagram users confused as to what the dish in the movie is supposed to be
Source
You wouldn't eat a dish of tom yum, pho and laksa all mixed together, even if Michelle Yeoh cooked it right?    
Also read:
20 Gemma Chan Facts Including Her Upcoming Marvel Film & Crazy Rich Asians 2 Production News 
Raya lacks soul and depth
There will be spoilers from here onwards. But if you read on, you'll realise the movie isn't worth watching for its plot. 
Raya's producers wanted to create a universe that could be expanded upon like Star Wars or the Marvel Universe. However, Raya fails where franchises like The Avengers, Harry Potter or Star Wars, succeed. 
Despite the farfetched nature of these action-fantasy worlds, their success lies in being able to represent socio-political narratives with a touch of magic. In this sense, Disney's inability to accurately depict bloodshed or death deprived the movie of its bite.
Another goofy animal sidekick because every animated film needs one
Source
To make things worse, a goofy dragon, voiced by Awkwafina, shows up to save Raya and her team from perils. This cop-out takes away from the action genre, where main characters face life-threatening situations, leaving the viewers in suspense.
It's impossible to tell a meaningful story of war and distrust if nobody gets severely wounded, or if the dead can be magically resurrected with a dragon's spell.
Why Raya And The Last Dragon Disappointed Me Despite Being Disney's First Southeast Asian Princess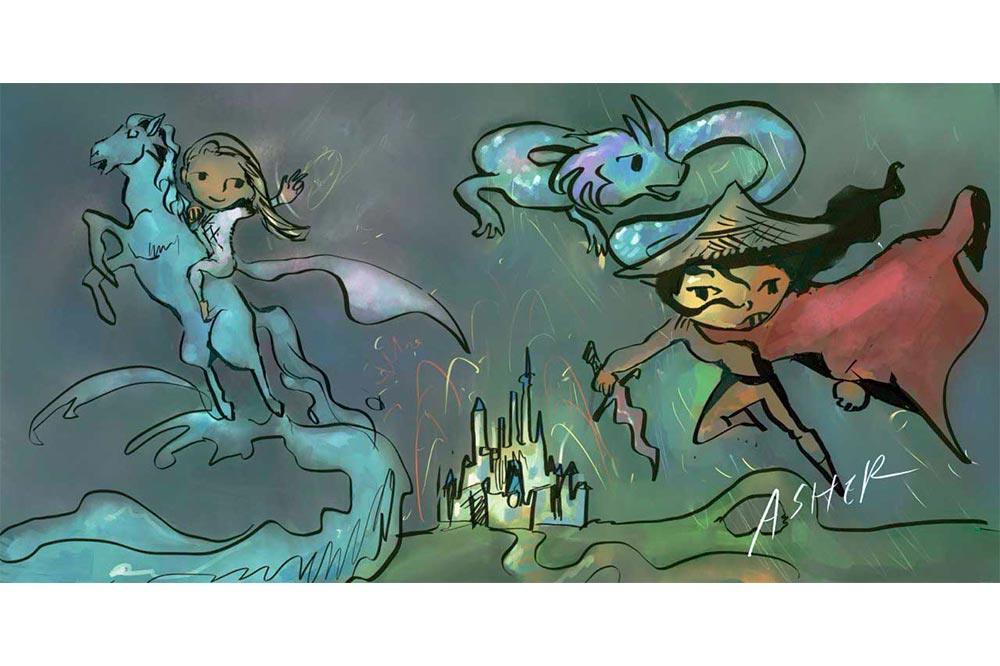 Illustration courtesy of Asher Mak
I'm not being a hater. I'm pleased that many around the world are welcoming Disney's first Southeast Asian princess. Perhaps it's how high of a bar Disney had set with Frozen I & II that amplified my expectations. 
Beyond being the genesis of the annoying viral hit, Let It Go, Frozen marked a new era for animated films and saved Disney Animation from shutting its doors. By repackaging Hans Christian Andersen's The Snow Queen as a hero instead of a villian, it paved the way for sophisticated reinterpretations of beloved fairy tales.  
More incredibly, Frozen II lived up to its prequel by providing a deeper look into the socio-political landscape of Arendale where the movies take place. Frozen I & II prove you can entertain children while stimulating the minds of adults; and even throw in a silly snowman character without alienating movie critics.  
Where the Frozen franchise hits the notes, Raya falls flat by lacking in nuance and originality. Raya could have utilised Frozen's formula for success but it instead feels formulaic. Do we really need another female action hero with a goofy animal friend without much to say? 
Go see Raya and The Last Dragon for its gorgeous renderings of chilli oil on tom yum. Or, if you like dragons cracking jokes with a New York accent. But don't expect anything you've never seen before, especially if you live in Southeast Asia.
Cover: Source
Also read:
The Mulan 2020 Remake Is Basically Jamie Oliver's Egg Fried Rice With Chilli Jam And No 'Wok Hei'