Gemma Chan Facts And News
Gemma Chan, the pretty face of Crazy Rich Asians, is no longer an unfamiliar name. Since her crazy-rich appearance, she has been seen alongside Brie Larson in Captain Marvel last year. Most recently, she appears in another big-budget Marvel film, Eternals, as Sersi. 
Sersi is an Avenger who is set to debut in the Marvel Cinematic Universe in the film. Playing a main character in a Marvel franchise will make her even more well-known, so here are some fun facts about the Crazy Rich Asians star. 
1. She's the leading star in the brand new Marvel Studios' Eternals movie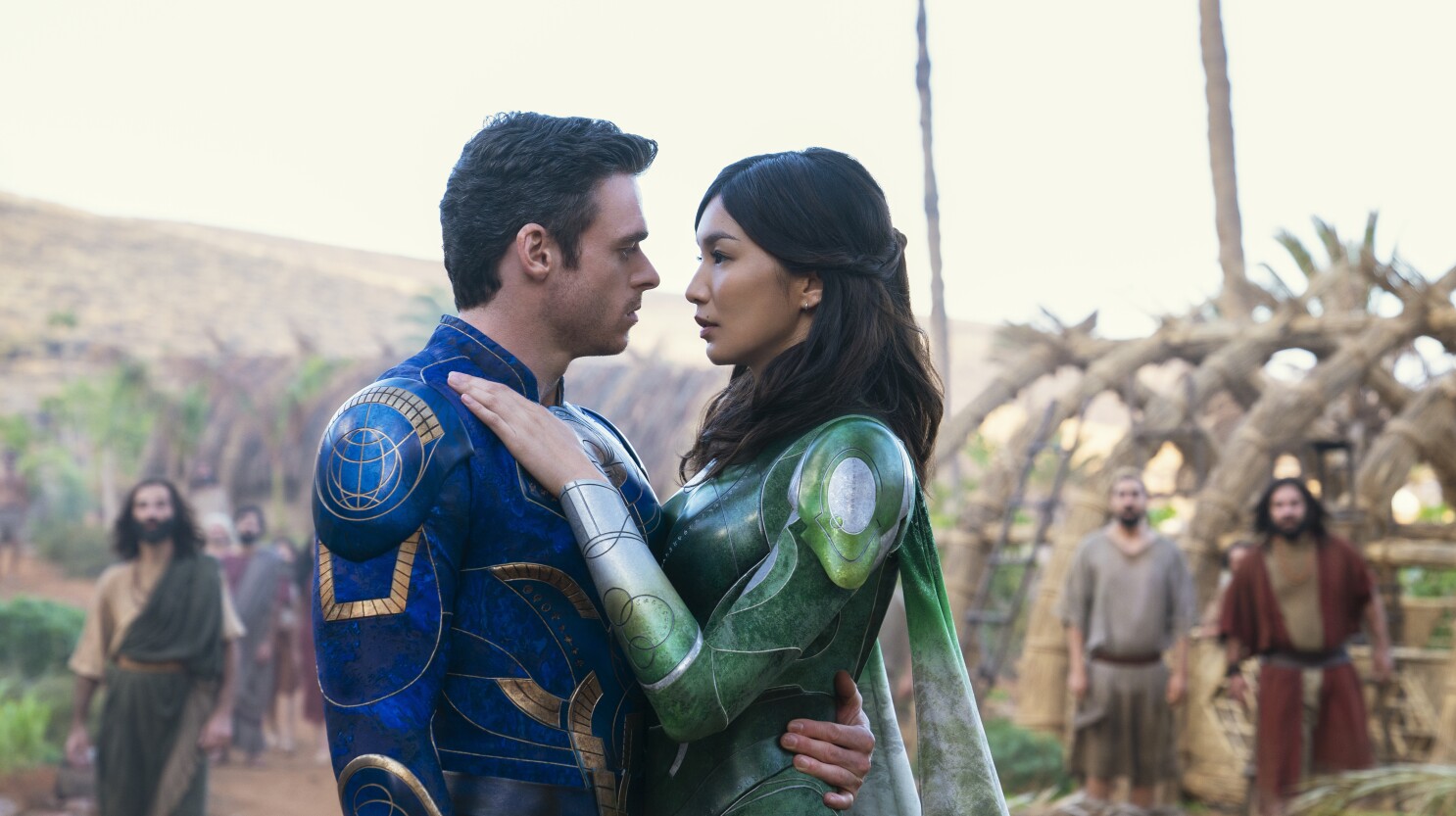 Chan plays Sersi as part of Marvel's Eternals
Source
It was announced back at the 2019 San Diego Comic Con that Chan will be in a leading role alongside Angelina Jolie, Salma Hayek and Kit Harington (Game of Thrones) in Eternals. 
She plays Sersi, arguably the most important character in Eternals, who has the ability to mould atoms into different forms. We won't spoil the rest of the plot for you – you'd just have to watch the movie for yourself. 
2. Born and raised in the UK
You might have thought Chan put on a buttery accent for her role as Astrid Leong in Crazy Rich Asians. Although she is not from a crazy rich family, her accent is authentic. She was born in London on 29 November 1982 and grew up in Kent, in the southeast of London. 
3. A hardcore Arsenal fan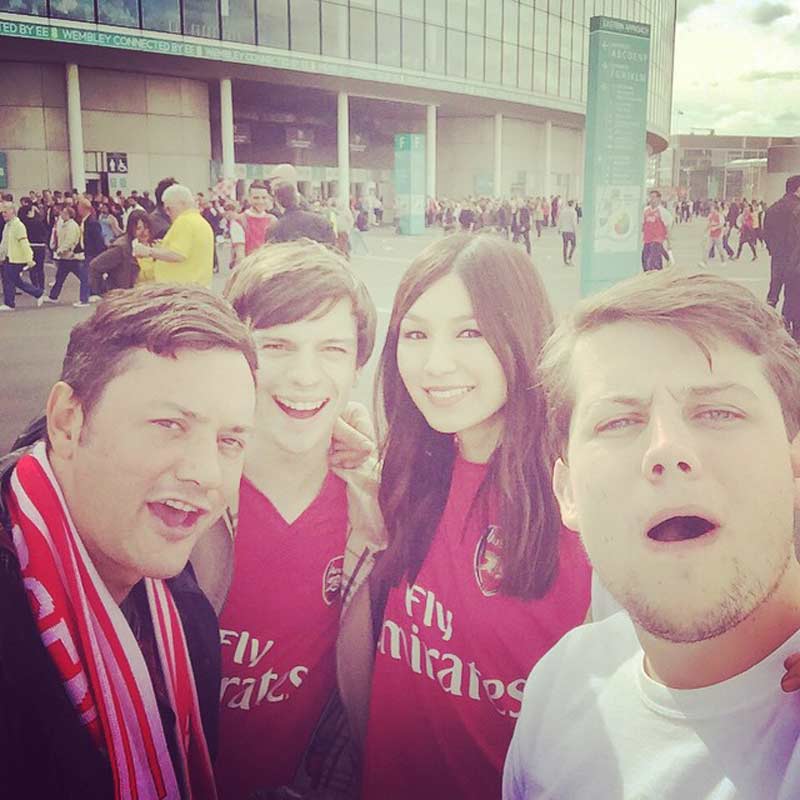 Source
If you follow the English Premier League, you might be surprised to find out she has been an Arsenal fan all her life. 
4. Is a trained violinist and pianist
Besides just being smart and a talented actress, Chan excelled in the musical arts as well. She is a trained violinist and pianist and possesses a diploma from the Associated Board of the Royal Schools of Music (ABRSM).
5. Studied law at Oxford University
During her school years, Chan's path led her to become a lawyer instead of an actress. She studied in the prestigious University of Oxford, Worcester College, and graduated but made the career switch after. To pursue acting, she enrolled in Drama Centre London, a famous school for performers. 
6. Her law education helps her to memorise scripts
She told Modern Luxury magazine in March 2019 about how her law education helps her with her scripts: 
"It is quite helpful with the memorization, I had to learn about 2,000 cases by heart, so I am fairly good at learning scripts quickly. On the whole, it is quite a different part of the brain: Law is very analytical, and acting is more instinctive and emotionally driven but it does come in handy with learning lines and reading my own contract."
7. Is a Queer Eye fan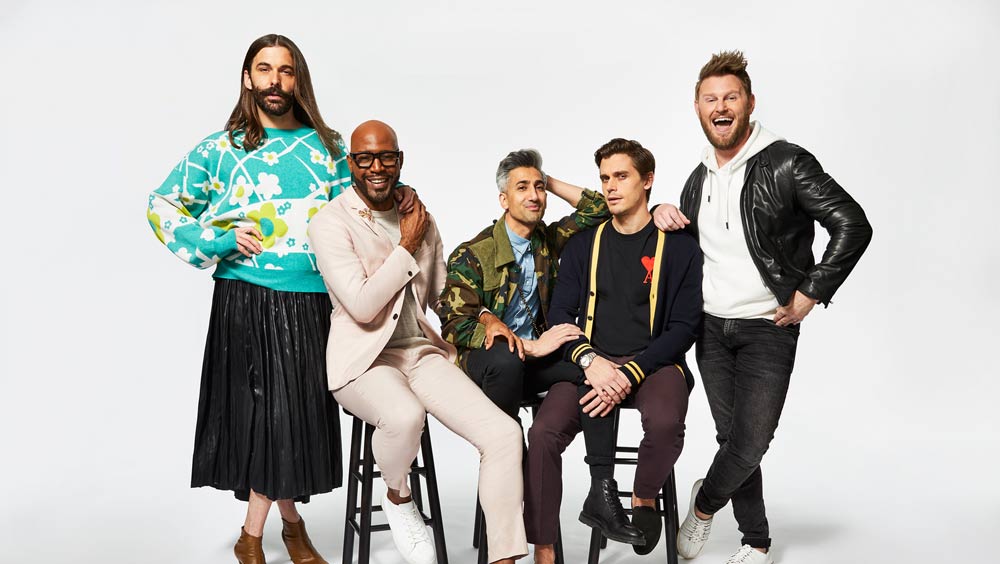 One of Chan's favourite Netflix shows: Queer Eye
Source
When quizzed about the last Netflix show she binged on in 2018, Chan mentions Queer Eye.  
"If you can hear this, please come makeover my life," Chan praises the Fab Five. "Every episode just makes me cry!" 
Relatable.
8. Her father was initially unsupportive of her career switch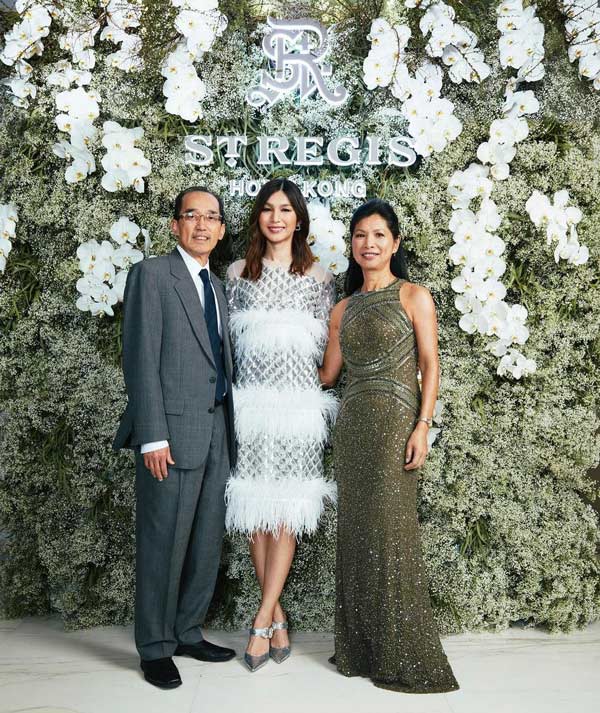 Chan with her parents in Hong Kong
Source
However, her father, a Hong Kong-born engineer, was initially skeptical about her career switch. She told the Los Angeles Times in August 2018: 
"Dad said to me, 'It doesn't matter how good you are or how talented you are—how many faces do you see on the screen that look like ours? You won't get enough work.'" 
"I said, 'Dad, I just want to be part of a change.'"
9. Was on a reality TV show as a contestant
Chan is no stranger to TV screens in Britain. But did you know she also appeared on a reality TV show? She was an aspiring model on Project Catwalk in 2006 and competed to gain a place in an ELLE fashion spread. Unfortunately, she was eliminated by episode 5.
10. Found fame on British TV show, Humans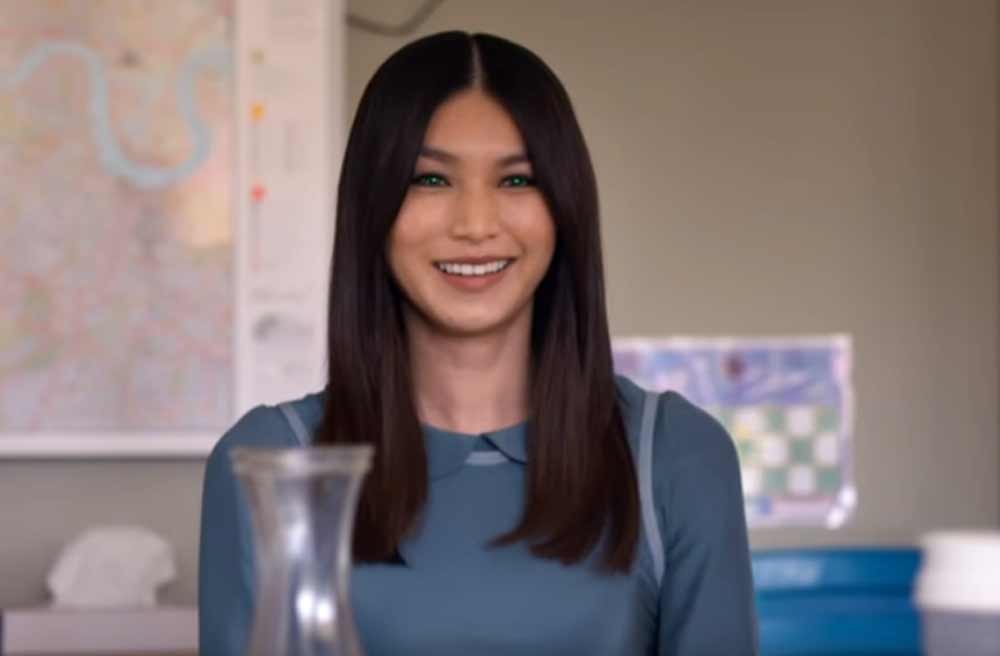 Chan in the British show, Humans
Source
Chan's breakout role on TV was as a domestic robot in the British show, Humans, which premiered in 2015. The show was broadcast internationally, which made her more well-known. Prior to that, she had nabbed supporting roles in British shows like Doctor Who, Secret Diary of a Call Girl and Fresh Meat. 
Also read:
7 Crash Landing On You Things Even Hardcore Fans Might Have Missed Including Cameos, Crossovers & North Korea Facts
11. Nabbed minor roles in movies like Fantastic Beasts and Jack Ryan: Shadow Recruit
She continued to get projects acting in movies like Fantastic Beasts and Where to Find Them, as Madam Ya Zhou. 
She also had roles in lesser known movies like Shanghai, a drama about WWII as well as a comedy, Submarine. 
12. Became a household name through Crazy Rich Asians
In 2018, she mesmerised worldwide audiences in her supporting role as Astrid Leong in Crazy Rich Asians. At least in Singapore, Crazy Rich Asians cemented her as a household name here.
13. Dated Jack Whitehall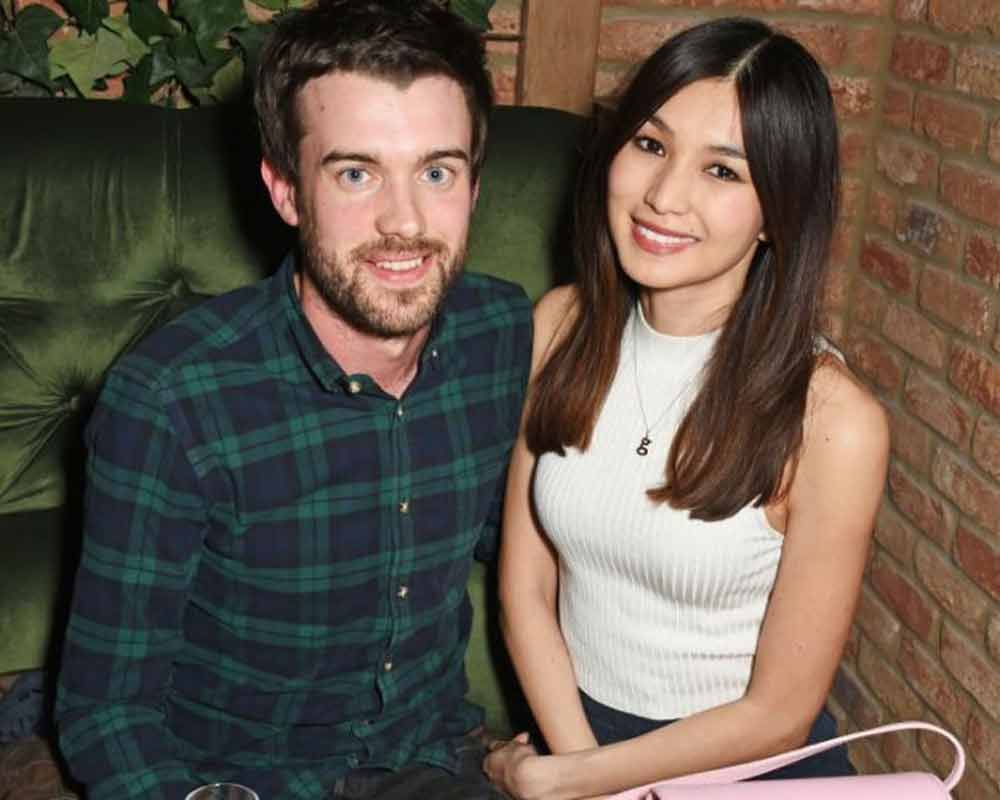 Source
Before her current squeeze, Chan was dating a comedian, Jack Whitehall, for 6 years. They met on the set of a TV show, Fresh Meat. 
14. Is rumoured to be dating Dominic Cooper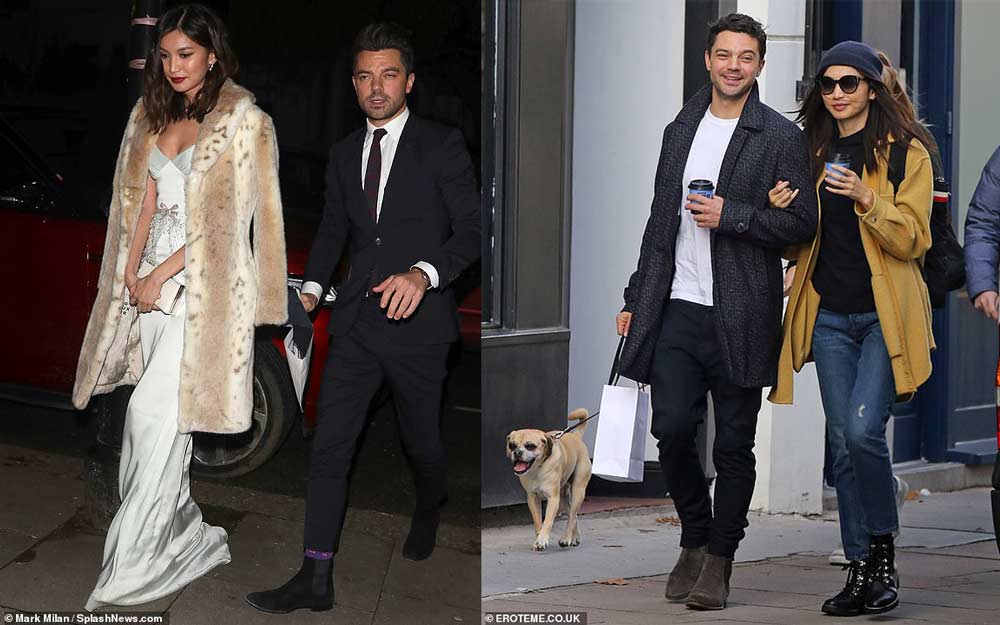 Source
Gemma Chan's current squeeze is reportedly Mamma Mia! star Dominic Cooper. The couple made their debut at the British Fashion Awards in December 2018 when she wore an ethereal white Miu Miu dress with the best accessory, Cooper, in a black suit. 
In October 2019, they were spotted grabbing coffee at the upmarket district of Primrose HIll by the paparazzi. 
15. Would like to keep her dating life private
Not much is known about Chan and Cooper's romance as Chan mentioned she likes to keep her love life private. She told Vera, Virgin Atlantic's in-flight magazine, in December 2018: 
"But my private life is always something that has been private for my own sanity. I try and live a very normal life."
16. Advocates against domestic violence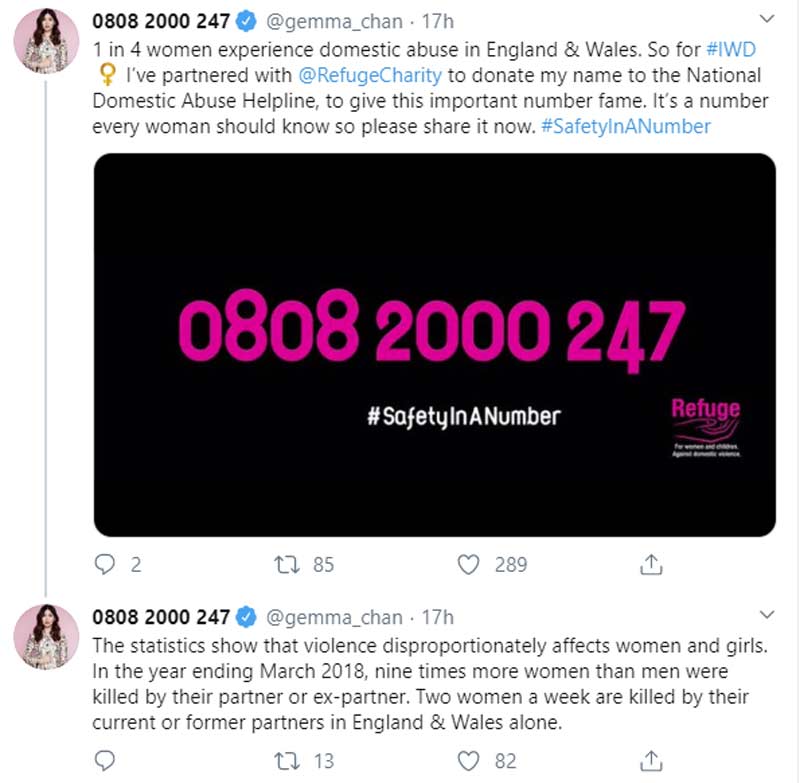 Chan recently lent her name to publicise UK's National Domestic Abuse helpline. She shared the number on both her Twitter and Instagram Stories. 
17. Touched her parents with her Crazy Rich Asians success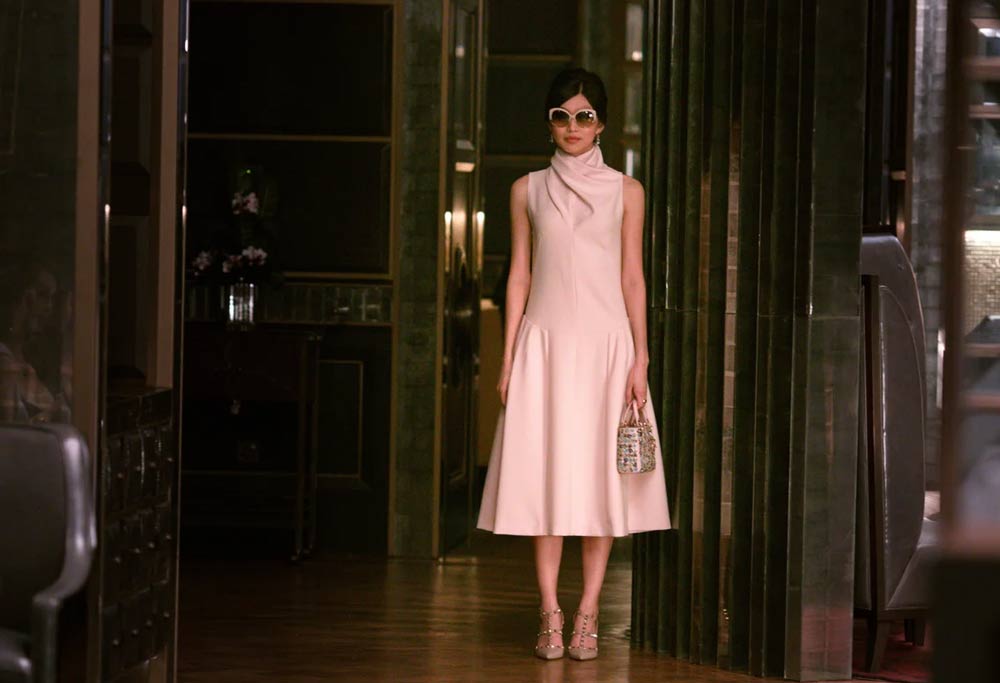 Chan as Astrid Leong in Crazy Rich Asians
Source
In 2019, Chan shares with The Observer that her parents were moved at seeing her in Crazy Rich Asians: 
"And not to overhype it or overegg it or anything, but I took my mum and dad with me to the premiere in London, and they were just in tears. My mum said to me, she never expected to see people [on screen] who looked like her family, the food that we ate, music that was in the soundtrack that she hadn't heard since her childhood. It was really personal and really special."
18. Will be one of the leading actresses in Crazy Rich Asians 2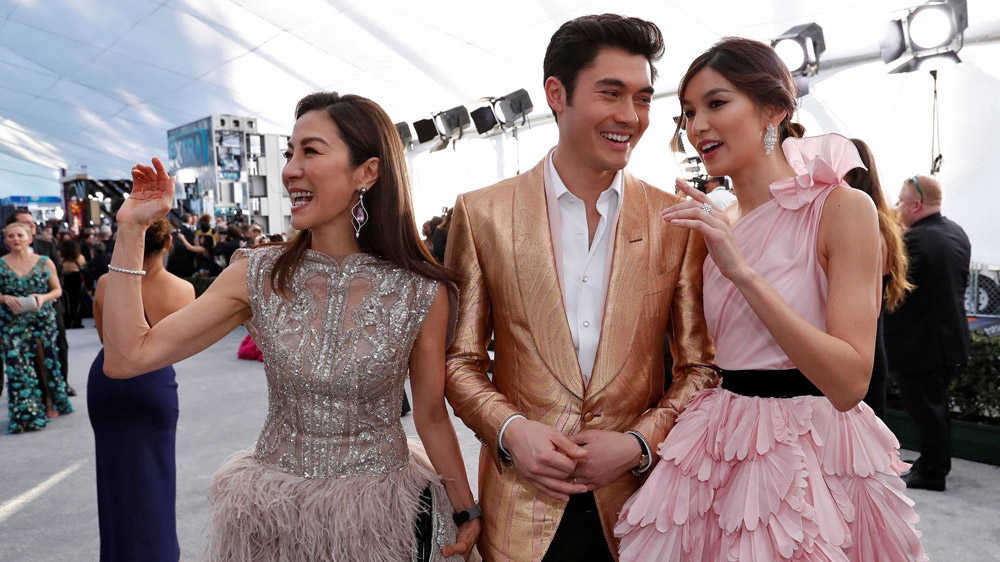 Crazy Rich Asians stars Michelle Yeoh, Henry Golding and Gemma Chan at the 25th Screen Actors Guild Awards in January 2019
Source
In the mid-credits scene of Crazy Rich Asians, Chan's character, Astrid Leong, makes flirty eye contact with a new character, played by Glee's Harry Shum Jr. This hints at the plot of Crazy Rich Asian's sequel, China Rich Girlfriend, where Chan and Shum will probably be the main stars. 
In the book, Shum's character, Charlie Wu, is the ex-boyfriend of Astrid Leong who is struggling with marital problems. However, fans might have to wait a little longer for the movie's release as filming has not begun.
19. Filming will probably resume after the director's current project
Crazy Rich Asians director, Jon M Chu, who will helm the sequel is currently busy with his movie, In the Heights. After which, he will probably return to direct both CRA 2 and 3 simultaneously. 
CRA's breakout success has resulted in its stars Henry Golding, Constance Wu, Awkwafina and of course, Gemma Chan, nabbing plenty of roles in other Hollywood movies. Coordinating their schedules will be a hurdle to put the film together. 
20. CRA 2 has yet to gain approval for filming in China
China Rich Girlfriend also explores Constance Wu's character, Rachel Chu, heading to China to discover her long-lost family ties to the uber rich. It is still up in the air whether China will permit filming the movie there, as the country has been clamping down on decadent images of the extremely wealthy in recent years. Presumably, the COVID-19 pandemic will also have an impact on the filming schedule and location. 
Gemma Chan Facts, Her Eternals Role And Crazy Rich Asians 2 
Crazy Rich Asians helped to normalise English-speaking Asian faces in Western cinema and Gemma Chan is at the centre of the spotlight. Her constant presence in the Marvel Cinematic Universe is also a win for diverse representation in popular family-friendly movie franchises.
Fans can look forward to her appearance on Eternals this year and hopefully, will not have to wait too long for Crazy Rich Asians 2: China Rich Girlfriend where she will have a prominent role.    
Cover image: Source, Source, Source
This article was first published on 18 March 2020 and last updated on 19 October 2021 by Jou Teng Tan.
Also read: