How To Ace Couple Poses
For many Millennials, becoming 'Instagram official' is seen as a significant milestone in a relationship. However, we girls care about taking romantic couple shots because we want beautifully-captured memories to reminisce over, not because we want to rack up 'likes'.
Unfortunately, not all of us are born models and know how to strike a pose. More often than not, getting that one good shot requires hundreds of takes.
So to help you save time, we got our resident beauty writer, Shanice, and videographer, Keegan, to show you how to nail the perfect couple pose in one take.
Outfits:
Keegan is wearing a customised two-piece suit from SuitsCraft, a reliable and affordable tailor shop which uses quality fabric in a wide variety of designs. He picked a charcoal grey suit with a comfortable inner lining. The structured jacket compliments his broad shoulders and serves as a contrast against Shanice's fluid dress.
Shanice's embroidered white dress is from Modparade. The flowy silhouette allows the fabric to move beautifully for more dramatic shots. The neutral colour keeps the attention on her face, while the minimal gold accessories add subtle detailing to complete the outfit.
1. Lying down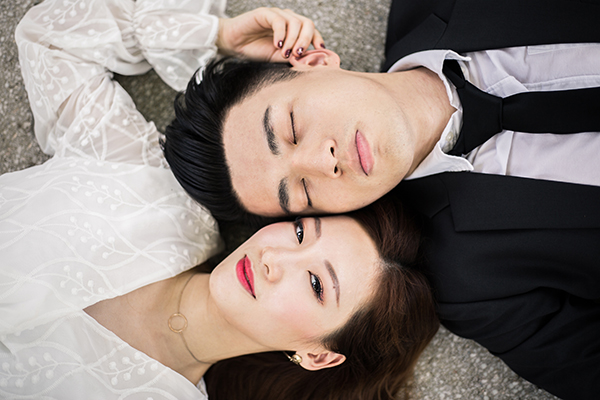 Yay: This pose is so easy, you could probably do it in five minutes with a tripod and remote control. For maximum feels, place your heads parallel to each other, and have only one of you open your eyes.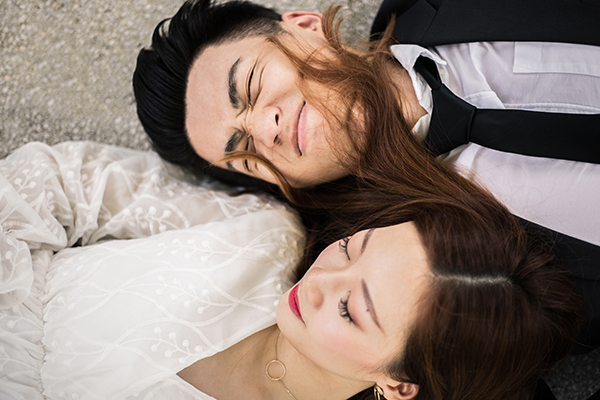 Nay: Taking "I like to smell your hair" to the next level.
Most ladies would rest their heads on their boyfriend's chest. However, you'll soon realise that the pose doesn't work as your neck will begin cramping and your boyfriend will struggle to get your hair out of his face.
2. Hand on chest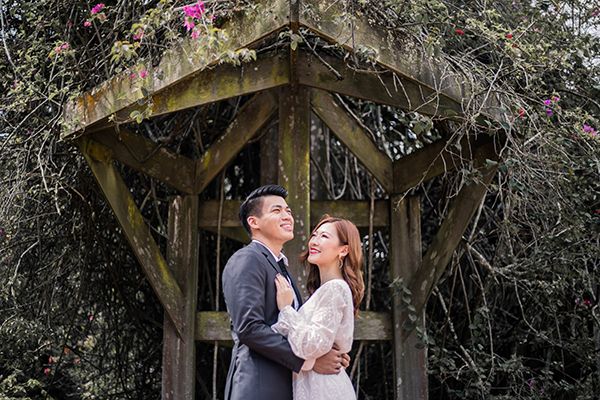 Yay: Place your hands on his chest and have him position his hands around your waist to accentuate your curves.
Angle your bodies toward each other and look upward into the distance at a 45-degree angle. Alternatively, you and your boyfriend can curve your heads toward each other to achieve the look of ~ultimate bliss~.
If you're vertically challenged, tiptoe so your height will be more proportionate to his. Alternatively, you can test your boyfriend's love for you by requesting to step on his shoes.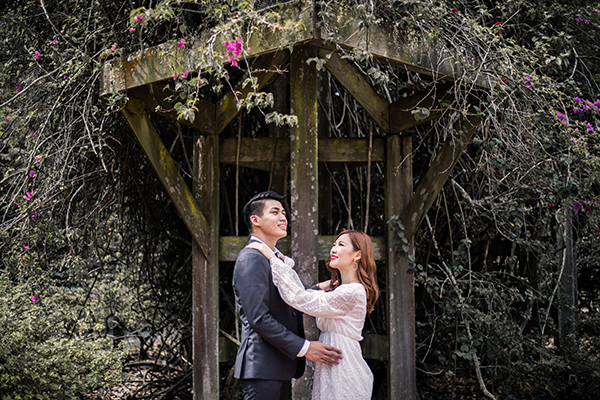 Nay: You're a couple so don't be afraid to get cuddly with each other. Putting your hands on his shoulders will create some distance so be mindful to close the awkward gap for a more intimate and natural picture.
3. Looking at each other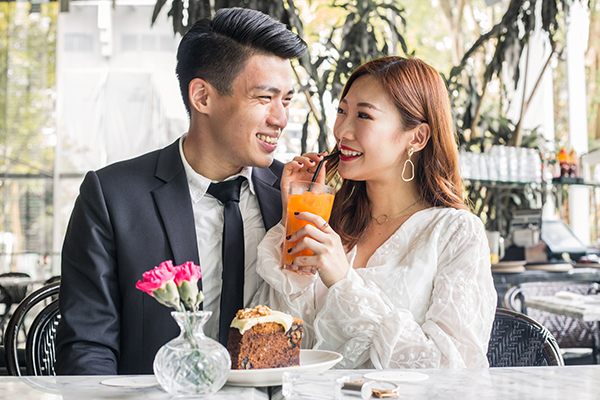 Yay: To avoid looking crossed-eyed, gaze at the opposite corners of each other's faces. And for a genuine grin which touches the eyes, stick your tongue to the roof of your mouth when you smile.
Pro tip: Order a coloured drink to add a splash of colour and serve as the central focus of the shot.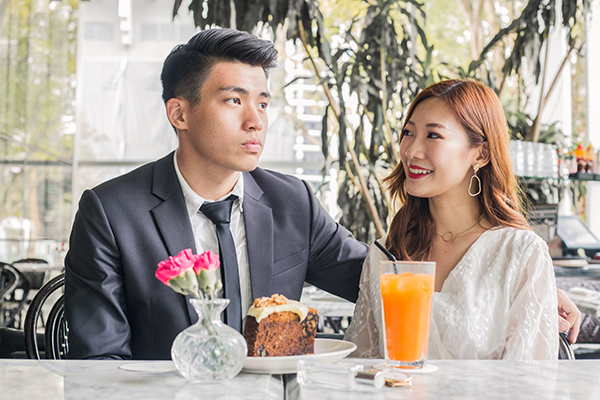 Nay: Pay close attention to your body language and your facial expression. When one of you angles away from or looks disinterested in the other, it automatically appears like a Tinder date gone wrong.
4. A romantic stroll in the park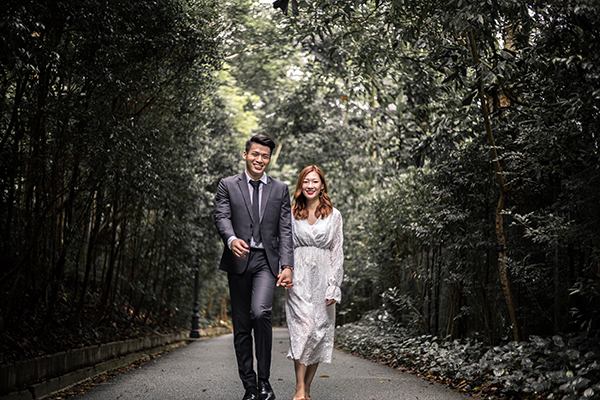 Yay: It might sound silly but the trick is to walk and laugh at the same time. Just walk towards the camera while holding hands and you're bound to move in a straight line every time.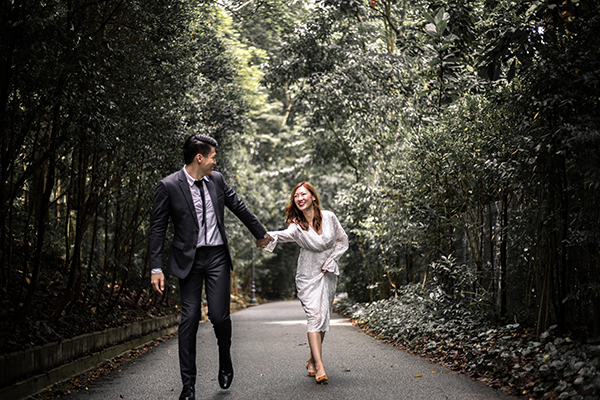 Nay: While it's cute to look like you're playing catch up in pictures, most of the time it comes off as though you're being dragged along by bae to watch football with his kakis.
5. Hug from back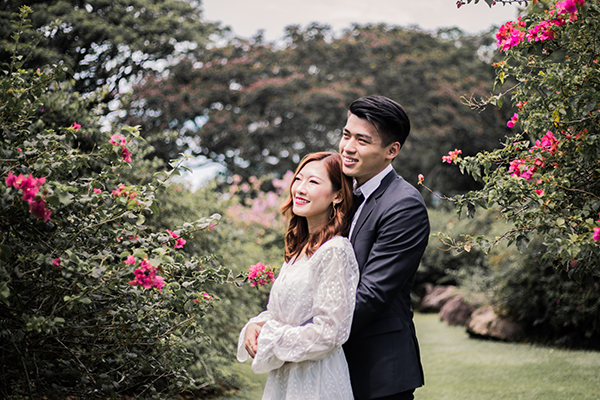 Yay: We love how versatile this pose is. This could also work for a maternity shoot too if you are having a little one! Simply place your hands on top of his, relax your shoulders, and lean your weight against his chest.
For couples who are around the same height, tilt your body slightly so your bodies are angled toward the camera.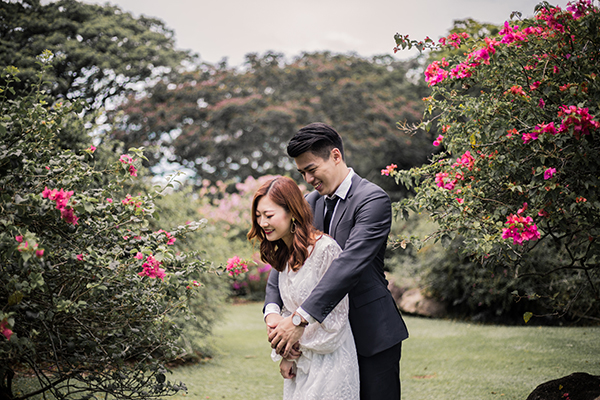 Nay: Crossing your hands and locking your girl in a tight embrace doesn't say cute. Rather, you look like a possessive boyfriend trying to make sure she doesn't run away.
Also read:

6. Standing on stairs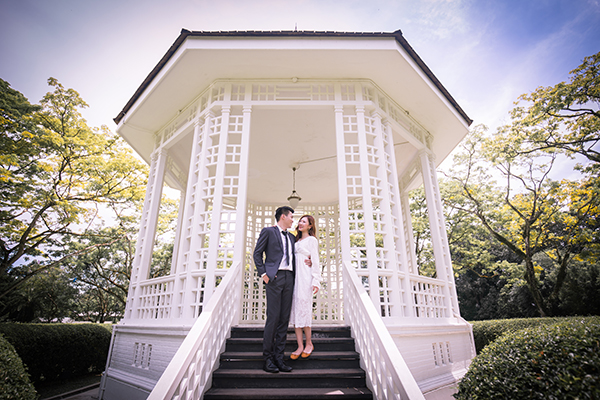 Yay: Just like how you'd naturally take a step up on the escalator when you go gaigai at the mall, take advantage of the stairs and give yourself a height boost.
If your boyfriend is significantly taller than you are, standing one step above will elongate your frame and help the both of you look more proportionate to each other.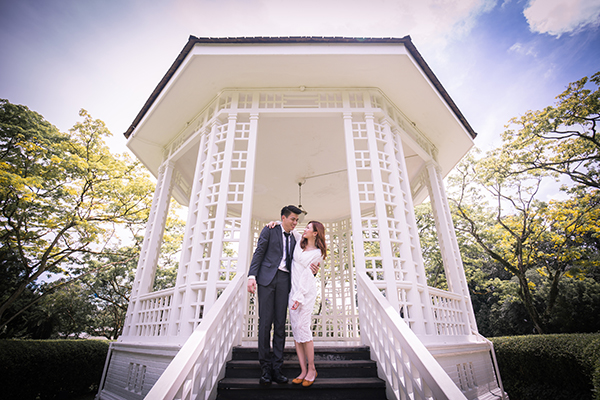 Nay: Unless he's shorter than you are, posing with your arm over his shoulder isn't the best idea. More often than not, it looks like you've tripped and your boyfriend has just managed to catch you before you embarrassingly tumble down the stairs.
7. Twirling her around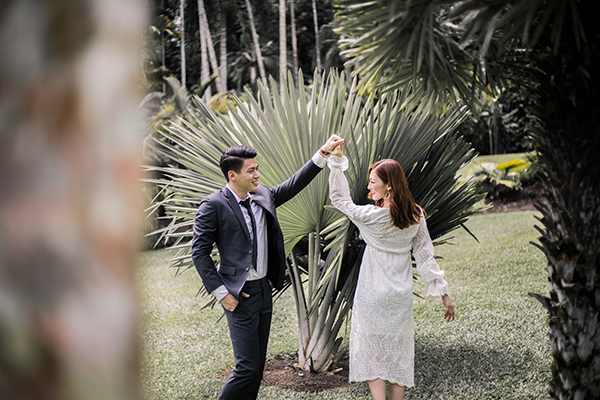 Yay: The perfect twirl is actually a fake twirl. Offer your boyfriend your right hand and have him guide you using his right arm.
Then twist your body so that your back faces the camera. This way, both your picture-perfect smiles can be seen.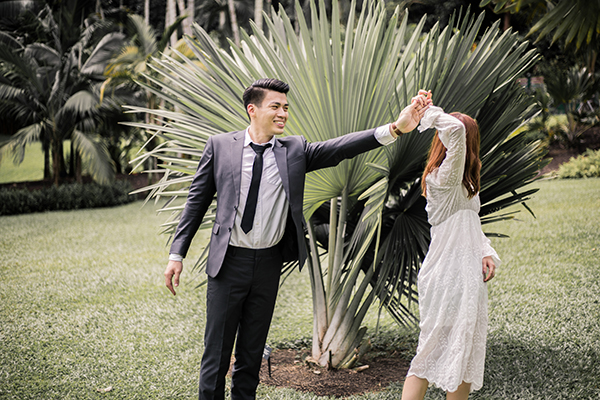 Nay: Someone call an ambulance because this poor technique is a disaster waiting to happen. At best, you'll look awkward in pictures. At worst, your boyfriend might accidentally dislocate your shoulder.
8. Back view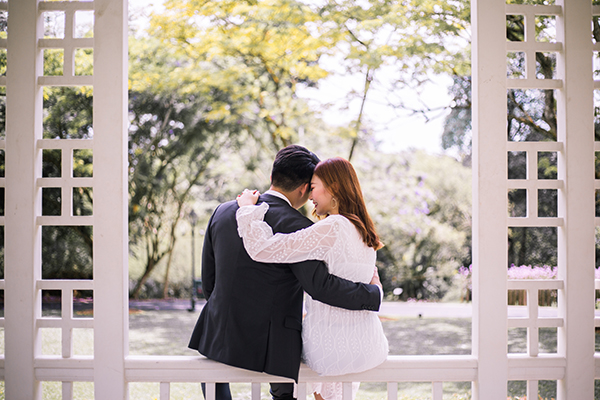 Yay: This tight embrace is a scene right out of Eat Pray Love. While facing each other at a 45-degree angle, le bf should relax his shoulders, slouch a little, and to allow you to drape your arms around him.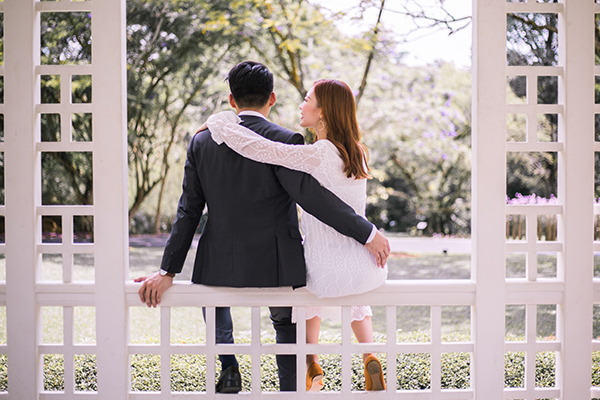 Nay: This pic could be a great cover image for an article on '10 Reasons Why You Shouldn't Date A Fuccboi'. Your boyfriend looks disinterested, and you look like you are holding onto a float for dear life.
9. Hugging pose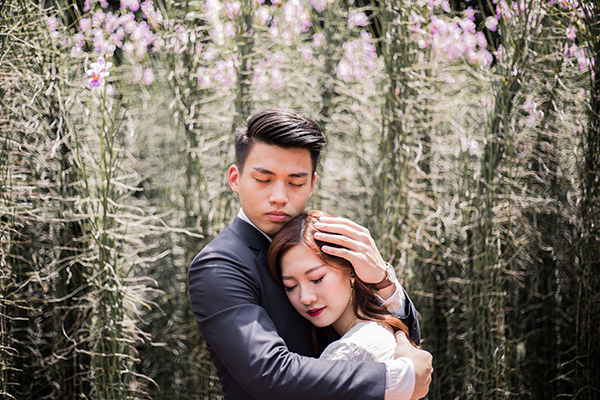 Yay: Lean against his chest and have him cradle your face against his hopefully not-too-sweaty chest. To seem like you ain't got a care in the world, try not to think about taxes or how much you spent on your BTO downpayment.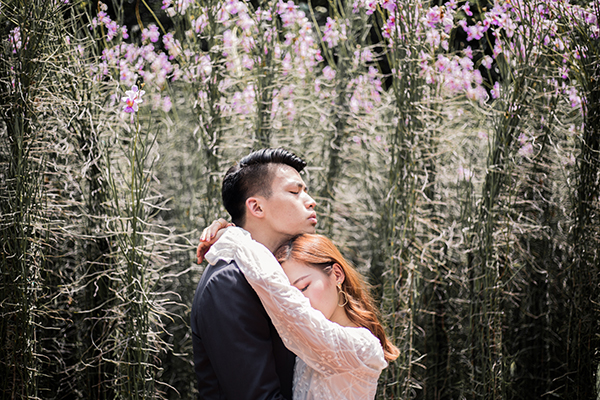 Nay: For most chin-on-the-head shots, the boyfriend almost always seems like he's struggling to breathe. Having him push his neck out causes his jaw to be in a strained, unnatural position.
10. Frolicking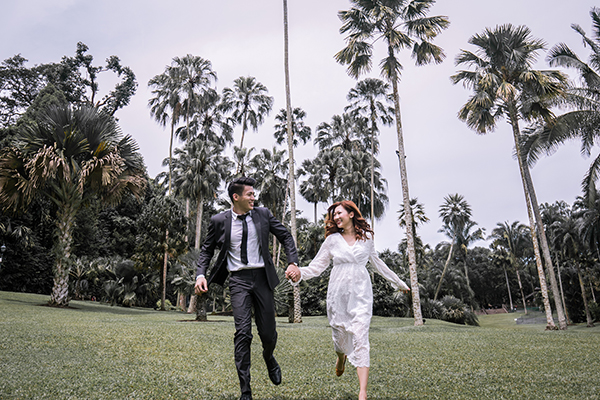 Yay: Guys, run with hands by your side, and make sure you move slowly. Girls, have your hair away from your face and run with a bounce so your hair will flow nicely in the wind like Pocahontas.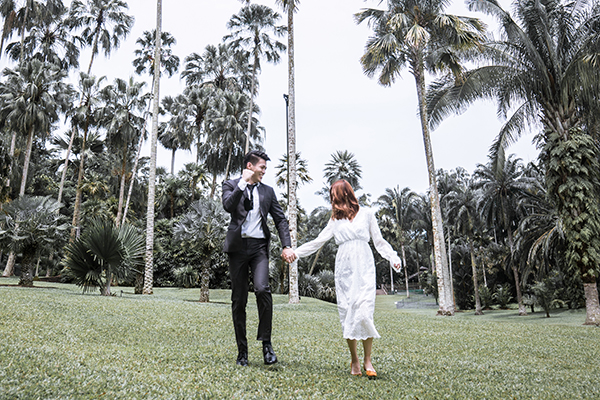 Nay: Remember to relax your fist! Most guys default into the typical clenched fist jogging stance which makes them look like they're training for their 2.4km IPPT test.
Taking Couple Photos
With this list of tips, you now know which angles to werk for the best shots!
Also read: