Sailor Moon x Colourpop Collection
Colourpop just announced a new collection of makeup products in collaboration with Sailor Moon. Available on 20 February on Colourpop's website, it comprises an eyeshadow palette, 2 tubs of body glitter, blushes and lip gloss sets. If you're a fan of the anime series, you wouldn't want to give this a miss!
Pretty Guardian eyeshadow palette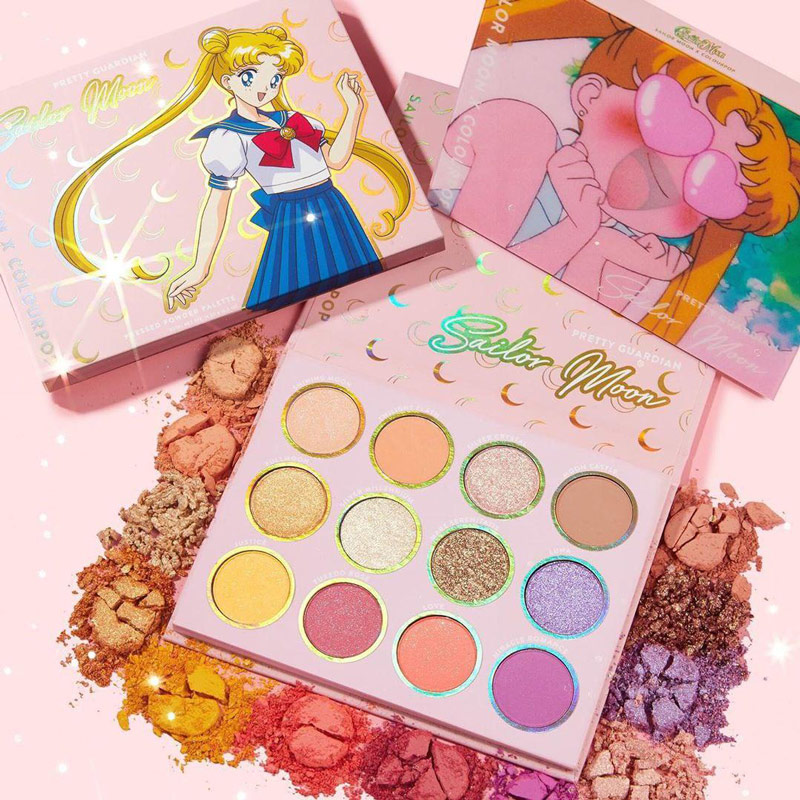 Source
Pretty Guardian is an eyeshadow palette with 12 shades of matte and shimmery finishes.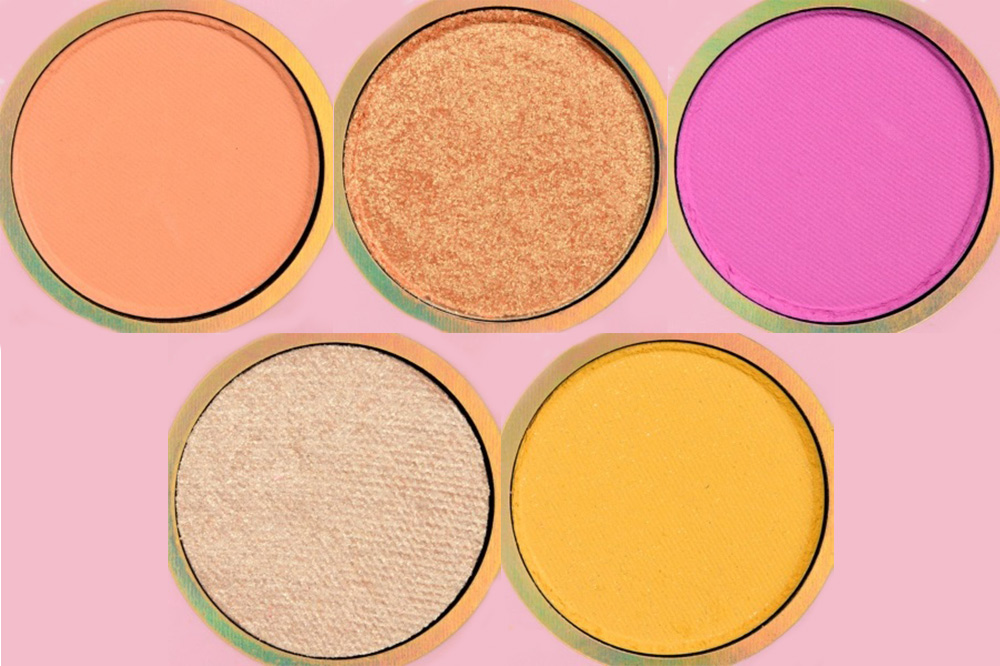 From left: Twilight Flash, Silver Millennium, Full Moon, Justice, Miracle Romance
Source
Wear the matte coral shade (Twilight Flash) on its own for a casual vibe. Amp it up by adding a touch of iridescent champagne (Silver Millennium) or gold (Full Moon) to the centre of your lids for an elevated pop. If you're going for a more eccentric look, experiment with the yellow (Justice) or fuschia (Miracle Romance) shadows.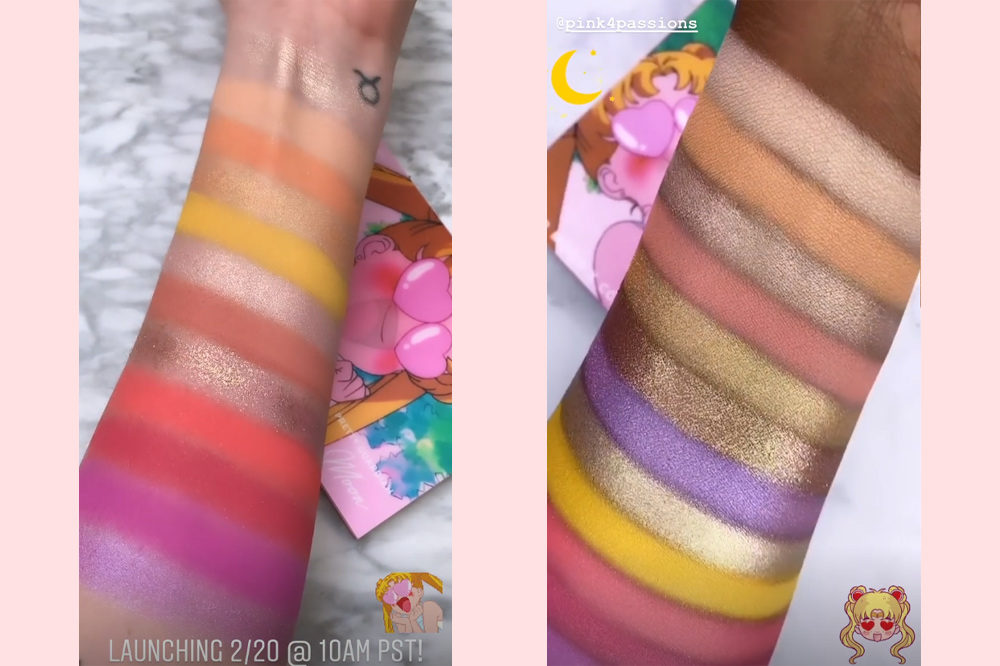 Source
As always, Colourpop never fails to disappoint in the pigmentation department. A swatch test done by 2 people with differing skin tones on the cosmetics brand's Instagram Stories proves how bright and consistent the payoff is, making it suitable for everyone.
Glitterally Obsessed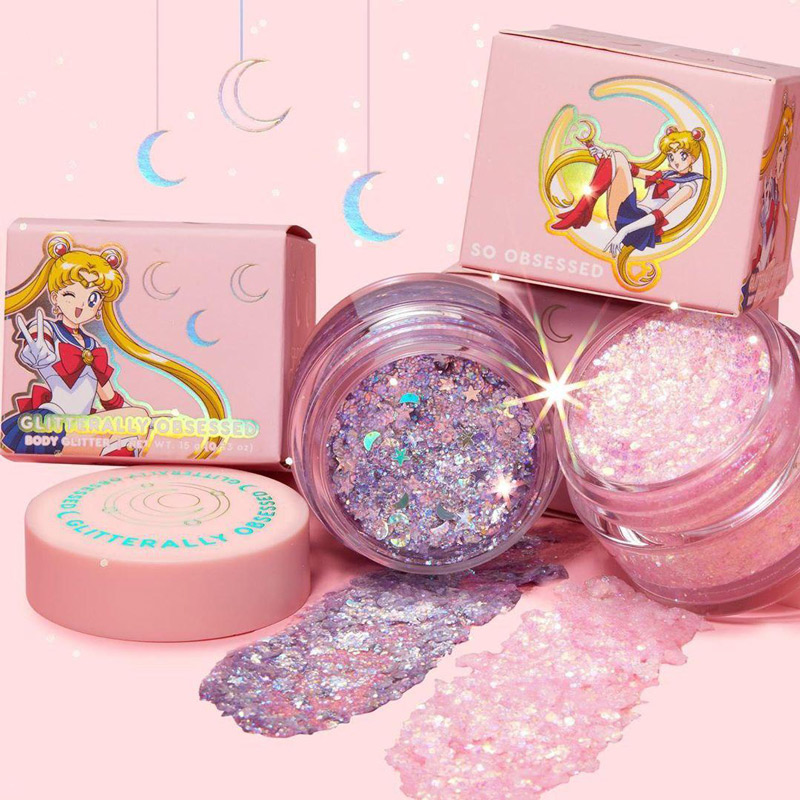 Source
No Sailor Moon glam look will be complete without star and crescent moon glitter to match the anime's over-the-top aesthetic. These holographic confetti glitter tubs come in 2 hues—violet (Moon Prism Power) or pink (Moonlight Legend)—and have a gel-like adhesive mixed in for easy and fuss-free application with a brush.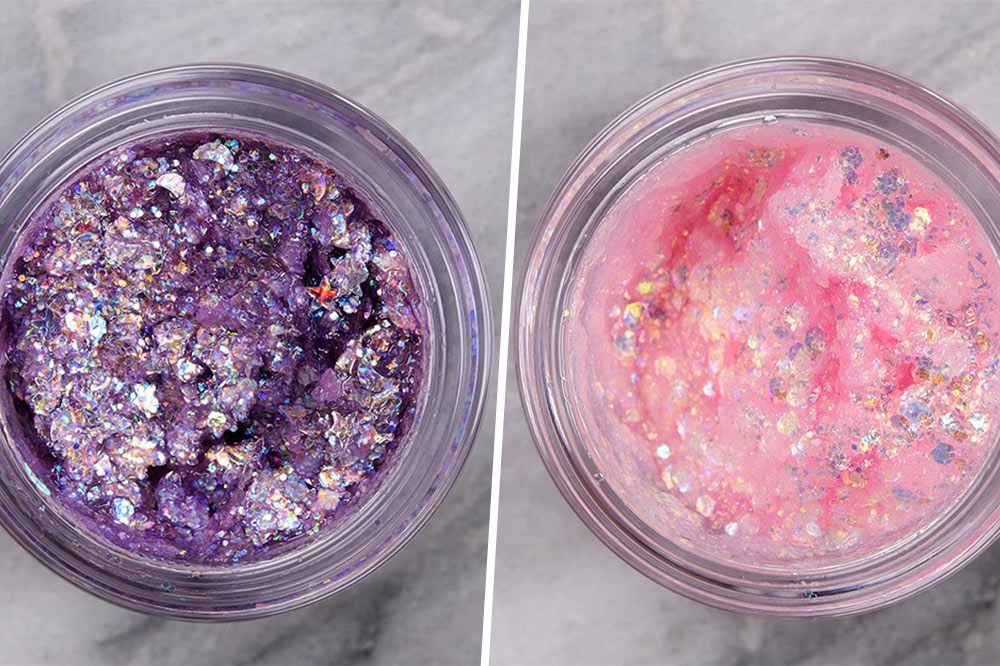 Source
Layer the glitter atop highlighter on your cheeks for mad Harajuku/Coachella vibes. Alternatively, place just one crescent moon and star on the outer corner of your bottom lid to accent your look.
Pressed Powder Blush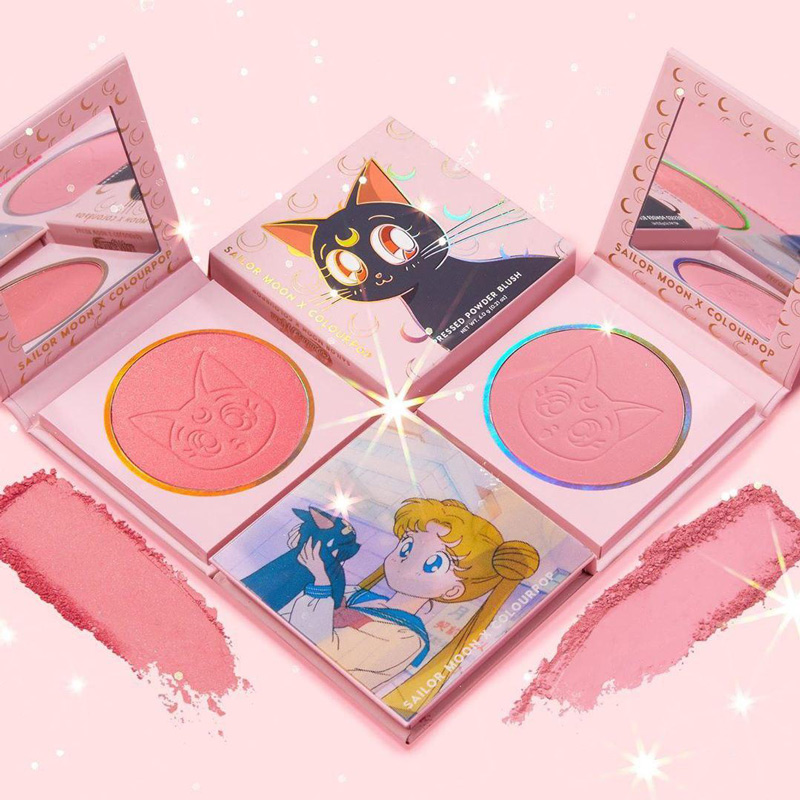 Source
Of course, we could never forget Luna, the talking cat that advises Sailor Moon and the rest of the Guardian Senshi.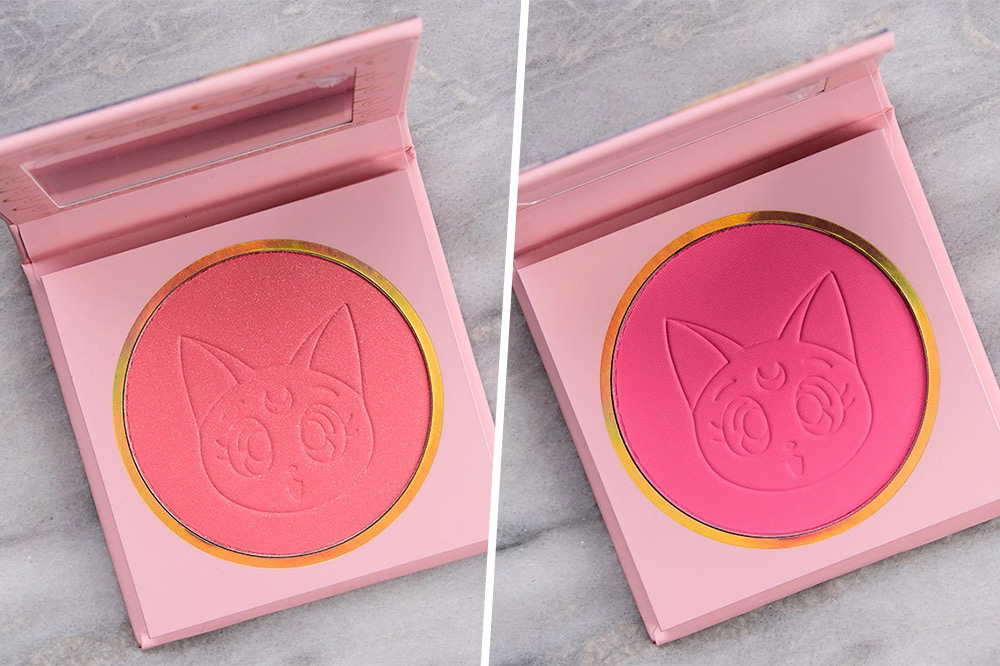 Source
Dedicated to the feline, the Pressed Powder blush is available in two tones: Cat's Eye for a natural rosy flush or From The Moon for an intense and dramatic neon pink look. It has a velvety consistency, which allows smooth, consistent and buildable application.
Daylight & Moonlight Lip Bundle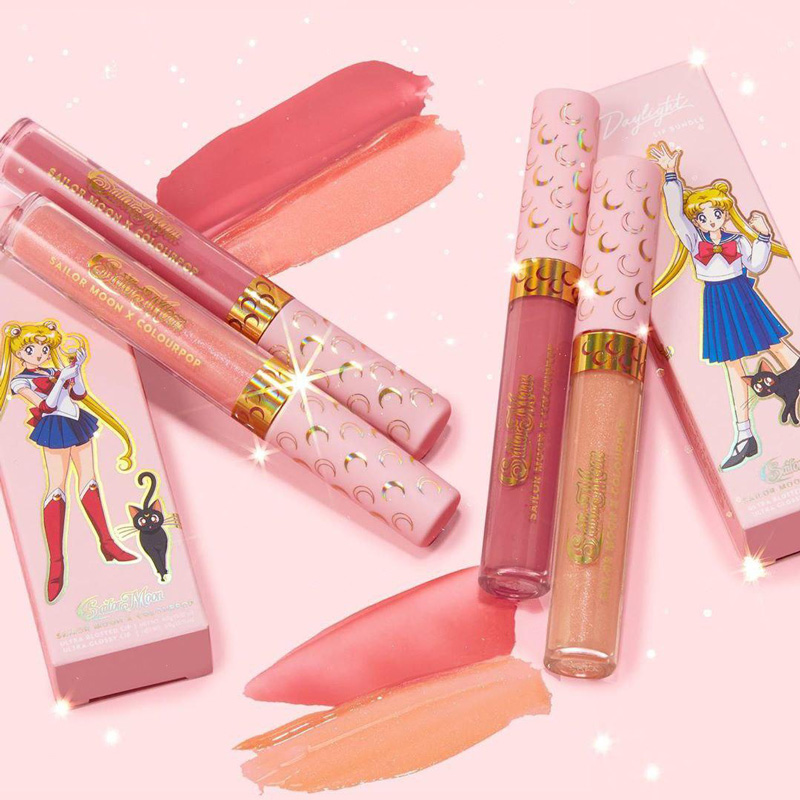 Source
Finally, we have the Daylight and Moonlight Lip Bundles, each containing 2 lip products—an Ultra Blotted Lip matte lip cream and a sparkly Ultra Glossy Lip lip gloss.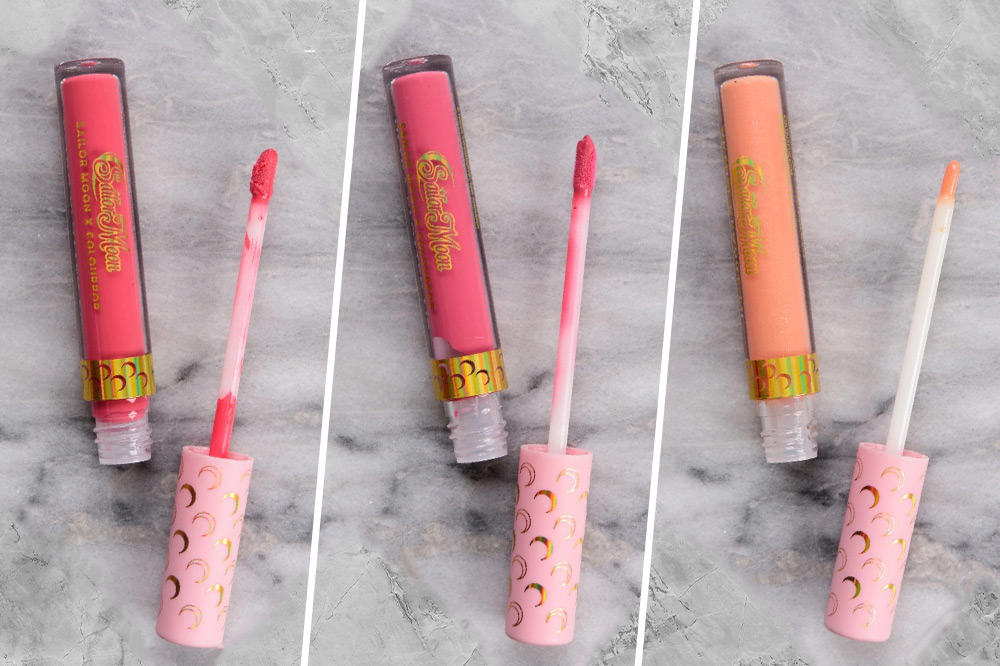 From left: Bun Head, Usagi, Sailor Moon
Source
The Daylight Bundle comprises a rosy pink lip cream (Usagi) and a coral coloured gloss (Moon Tiara). The Moonlight Bundle is made up of an electric pink lip cream (Bun Head) and a peach coloured gloss (Sailor Moon). If you're feeling adventurous, you could try doubling the lip glosses up as an eye gloss too.
Glam Up With The New Sailor Moon x Colourpop Collection
These products will be available on Colourpop's website come 20 February at 10am PST. Stay tuned to its Instagram page for details regarding the retail prices and an upcoming giveaway.
Also read:
Upcoming Skechers x Sailor Moon Collection Lets You Relive Your Schoolgirl Days In Style 
Cover image: Source