Skechers x Sailor Moon Sneakers
Skechers and Sailor Moon launched a collection of footwear and streetwear earlier this year. If you are a fan of the '90s anime featuring a 14-year-old Japanese schoolgirl called Usagi Tsukino, you can relive the past in style with this dope collection. 
Skechers Singapore is now having a promotion in stores, where you can pay $1 for your second purchase. The offer applies to selected items only—look out for the $1 tag in-store to know which are part of the sale. They include the Skechers x Sailor Moon collection, as well as other footwear like sneakers and sandals for adults and kids.
Let's take a look at the Skechers x Sailor Moon collection, so you can head to the store with a proper game plan.
D'Lites Airy 2.0 sneakers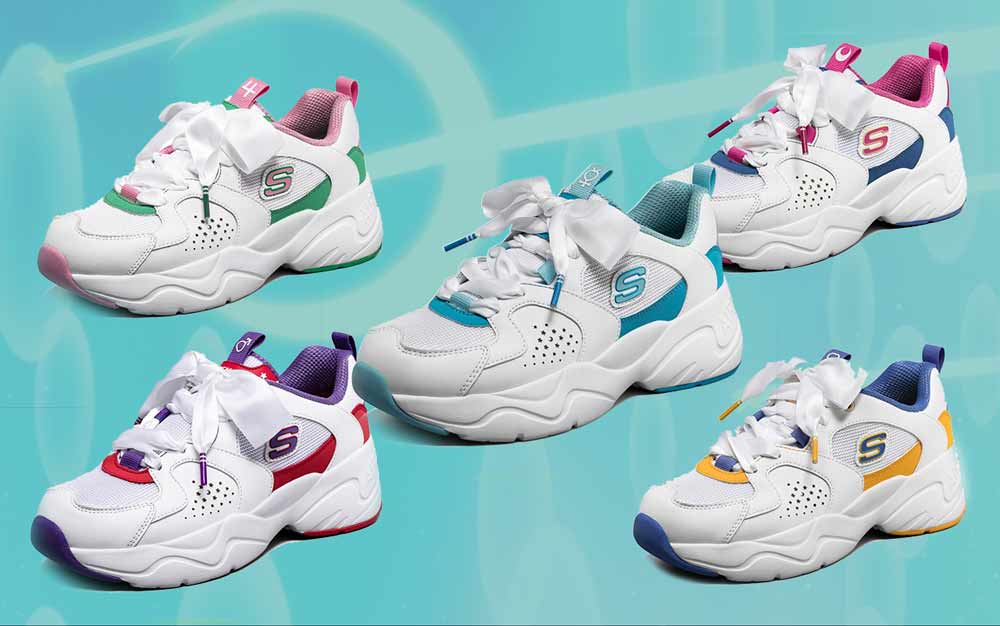 The star of the collection is the Skechers' D'Lites Airy sneakers available in 5 colourways. Each colour represents a different celestial body as the anime series is about interplanetary guardians known as the Sailor Senshi.
The colours are magenta and navy (Sailor Moon), icy blue (Sailor Mercury), red and purple (Sailor Mars), pink and green (Sailor Jupiter) and yellow and blue (Sailor Venus).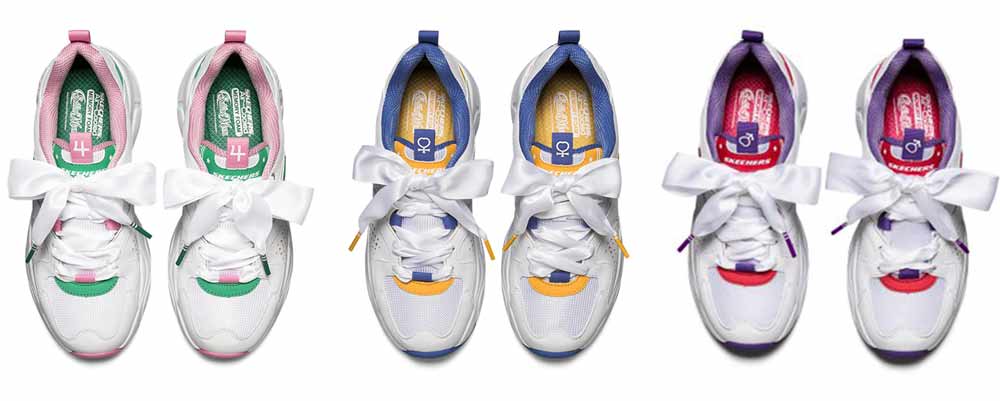 The sneakers are also mostly white, reminiscent of our secondary school days, for major throwback vibes. On top of that, the sneakers are finished with a satin bow instead of the usual shoelaces to celebrate Sailor Moon being a girl-power icon all across the globe. 
The sneakers come with a chunky sole and feature air-cooled memory foam for maximum comfort.
Pastel sneakers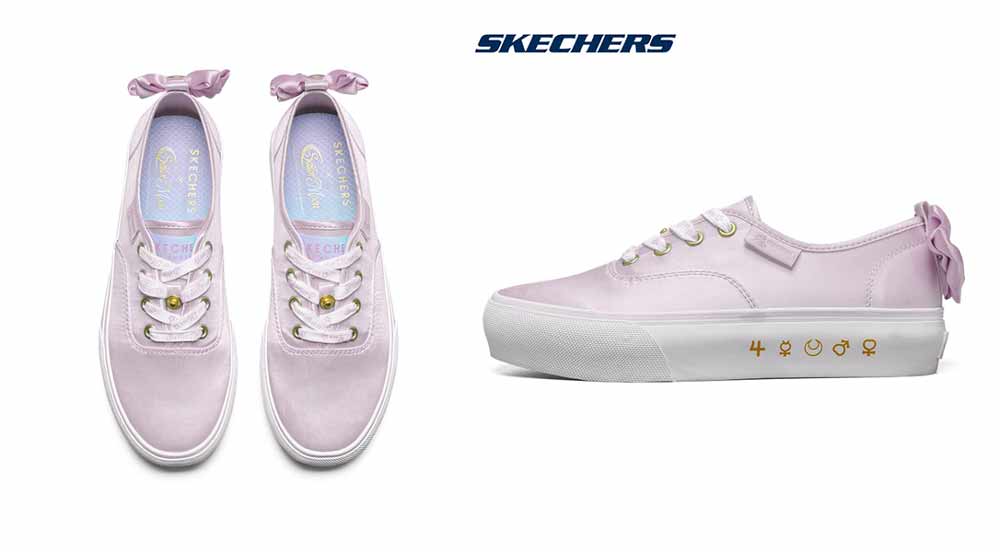 If you prefer a more subtle design, there will also be pastel sneakers with a regular flat sole. There are 5 insignia of the Sailor Senshi's planets printed in gold on the white sole.

The shoes are finished off with a bow at the back for a touch of kawaii. They come in pastel purple, blue and white. 
Hoodies and t-shirts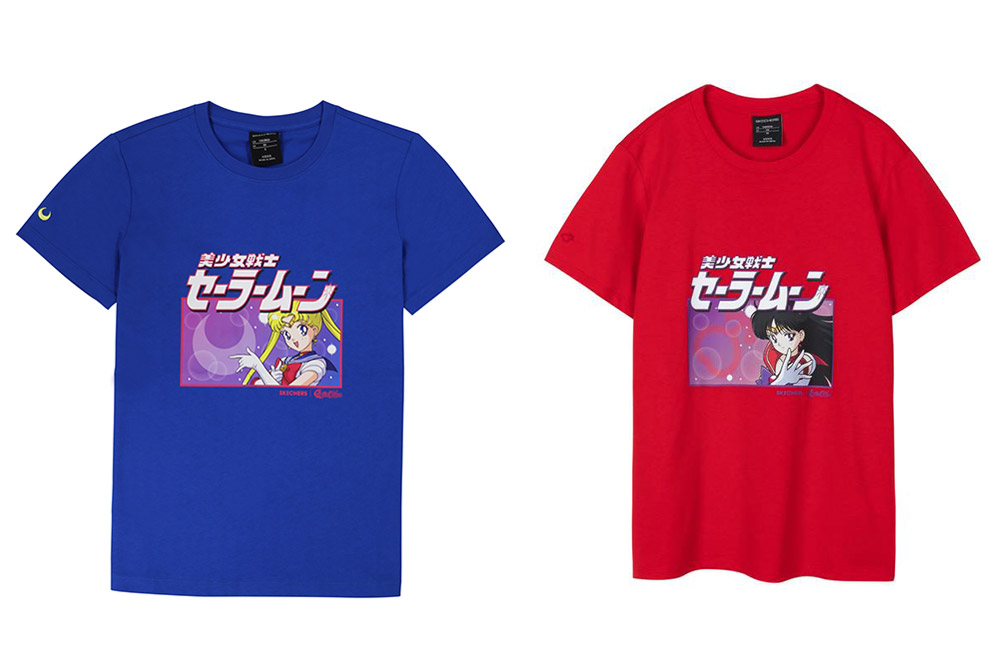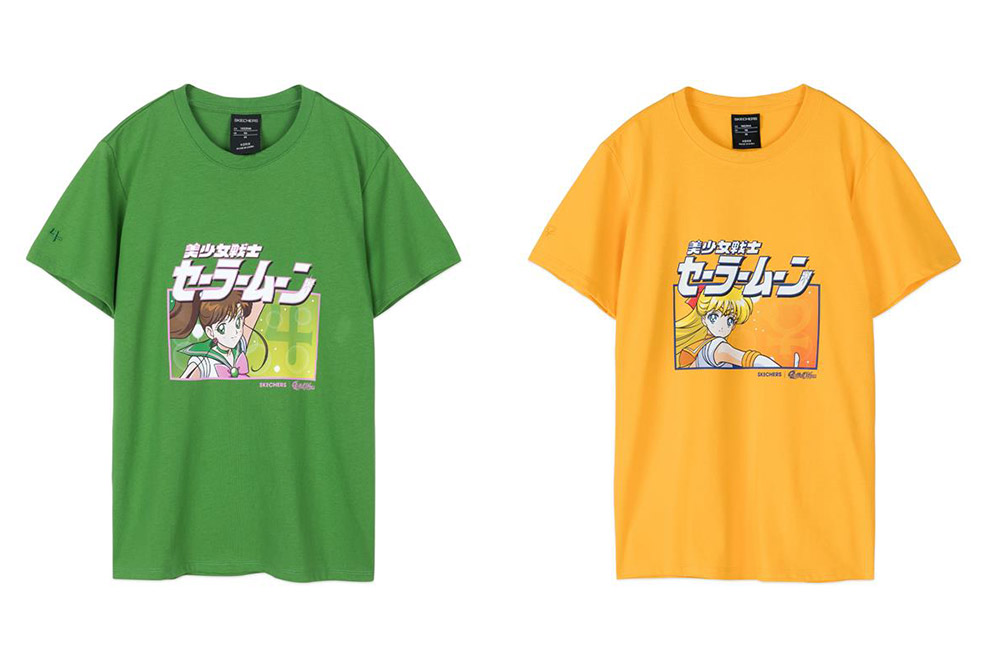 The interplanetary warriors of Sailor Moon will also appear on streetwear. Check out these colourful t-shirts with the various guardians printed on them.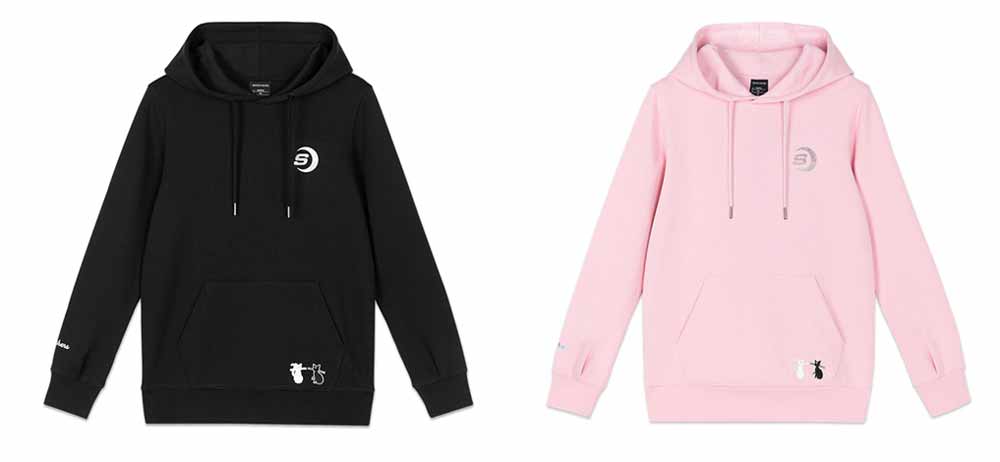 There are also simpler designs in black and millennial pink with the Skechers x Sailor Moon logo and silhouettes of characters on them. 
Skechers x Sailor Moon Collection Is Part Of Skechers Singapore's $1 Promotion
The Skechers x Sailor Moon collection is now available at Skechers stores. Purchase 2 pairs of shoes and you can get the second pair for $1, so jio your besties and buy 1 (or more) each to rep your favourite Sailor Moon characters. The ongoing promotion excludes accessories, and other terms and conditions apply.

Images: Source, courtesy of Skechers
Cover: Source, source, courtesy of Skechers
Also read:
Uniqlo x 'Your Name' Director Makoto Shinkai Collaboration Captures The Beauty Of His Animations