SG Salons For Pastel Hair
Pastel-coloured hair has been trending for ages, but there doesn't seem to be an end to its reign just yet. In fact, British Vogue declared that "princess pastels are 2019's chicest hair colours" at the beginning of the year—and this forecast still holds true in the middle of April.
From Lady Gaga's baby blue streaks to Halsey's peachy coral, there's plenty of colour inspirations to draw from for your next dye job. Have a look at the top-rated salons in Singapore to help you achieve those 50 shades of cotton candy.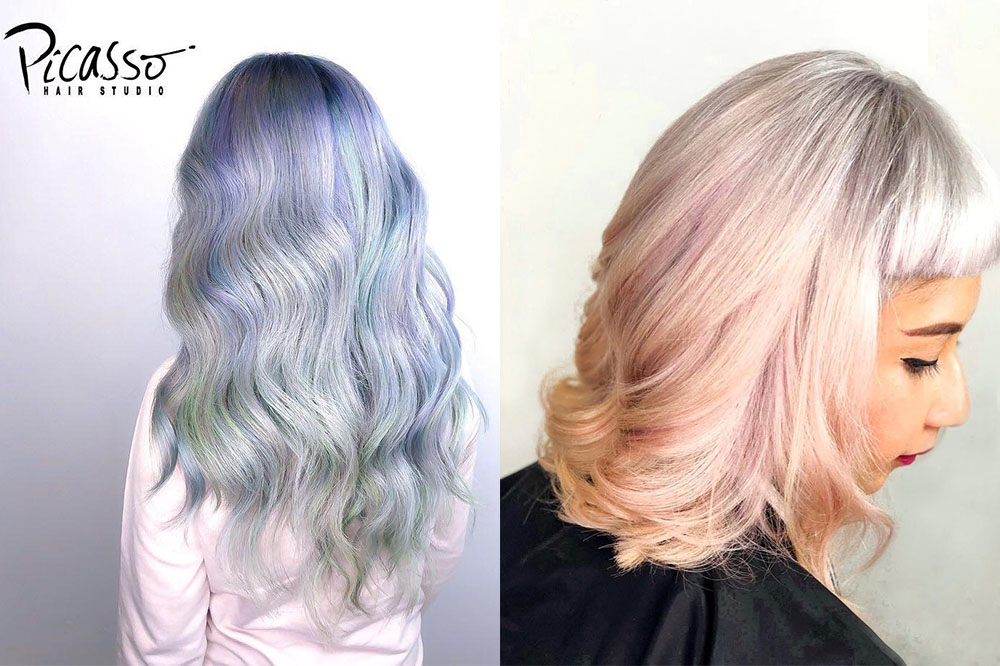 For a touch of artistry, head to Haji Lane where Picasso Hair Studio is located. With mirrors set on easels and murals splashed across the walls, the salon resembles an actual art studio. It's known for its hair colouring services, spanning creative colouring to highlights.
Price: From $235
Address: 662 North Bridge Road, Singapore 188798 |
146 Robinson Road, #02-01, Singapore 068909
Booking: Call 6291 0691 (Bugis) or 6224 0221 (Tanjong Pagar) to make an appointment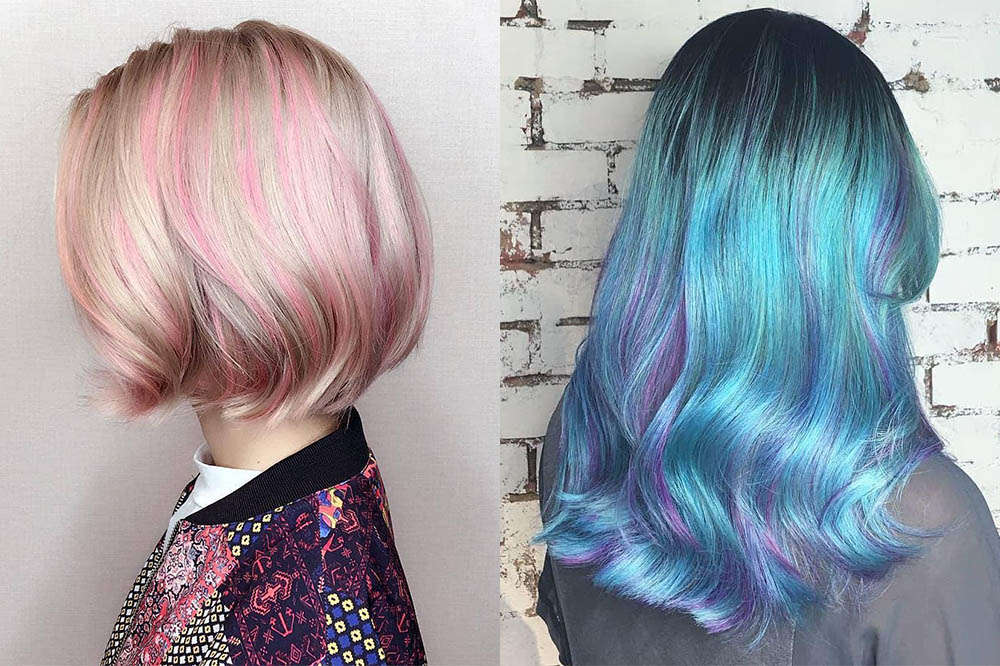 The hairstylists at Salon Vim are experts at coloured highlights and hair contouring. They're always on top of the latest colour trends, so prepare to experiment with shades of rose gold, denim and lavender.
Price: From $105
Address: 435 Orchard Road, #02-01B Wisma Atria, Singapore 238877 |
2 Orchard Turn, #03-19 ION Orchard, Singapore 238801
Booking: Call 6734 6404 (Wisma Atria) or 6884 7757 (ION Orchard), or email hair@salonvim.com to make an appointment
Contrary to its name, Black Hair Salon's colour archive is saturated with vivid hues. The salon's founders Raymond Eng and Anthony Chu hold 20 years of experience each, and they're masters at modern shades like unicorn pink, electric blue and purplish blue balayage.
Price: From $199
Address: 13 Stamford Road, #B2-44 Capitol Piazza, Singapore 178905
Booking: Call 6835 9976 or fill in the enquiry form to make an appointment
Chez Vous hasn't just nailed pastel hair shades, this Instagrammable salon is also a go-to for bold colour concoctions. From metallic #grannyblonde to an ombre coral that's inspired by Pantone's colour of the year, the team will take your unicorn dreams to new heights.
Price: From $144.45
Address: 391 Orchard Road, #05-05 Ngee Ann City Podium, Singapore 238872 (Chez Vous: Since 1995) |
391B Orchard Road, #14-04 Ngee Ann City Tower B, Singapore 238874 (Chez Vous: Hideaway)
Booking: Call 6732 9388 (Chez Vous: Since 1995) or 6219 3558 (Chez Vous: Hideaway), or email emailus@chezvoushair.com to make an appointment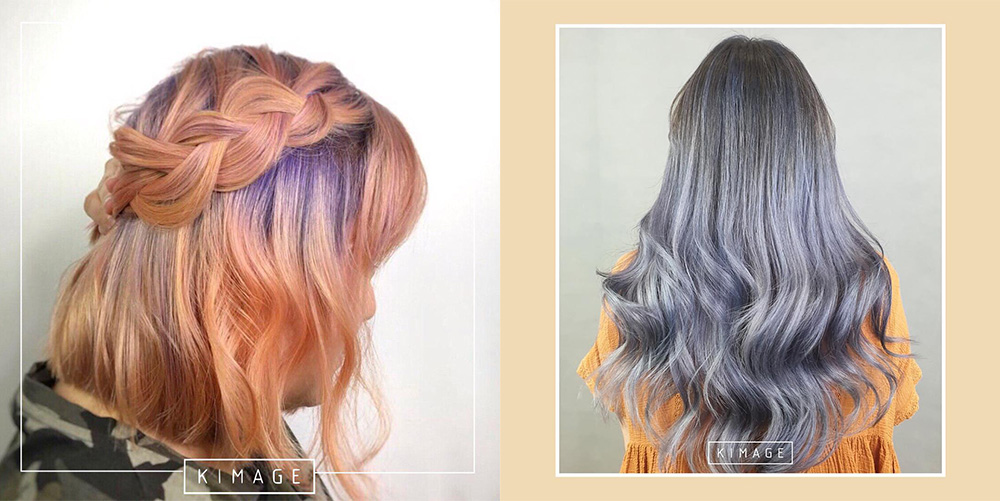 To cop your favourite K-pop idol's look, visit Kimage for fresh shades of red, lilac and ash grey as well as a perm while you're there. For the ultimate pampering experience, head down to the company's latest outlet, Kimage Cove, located at Marina Square.
Price: From $90
Address: Find a full list of outlets on its website
Booking: Book an appointment on its website
Also read:
How To Maintain Coloured Hair, According To Two Serial Hair Experimenters
Blow+Bar lets you customise your colours and technique, so you can opt for peekaboo highlights, an ombre balayage effect or a full head of vibrant tones under its Jewel Tones Color category. Experiment with shades of amethyst, sapphire and emerald for a unique look.
Price: From $190
Address: 7 Rodyk Street, #01-32 Watermark at Robertson Quay, Singapore 238215 |
462 Joo Chiat Road, Singapore 427674
Booking: Call 6238 7338 (Rodyk Street) or 6440 0316 (Joo Chiat), or fill in the form to book an appointment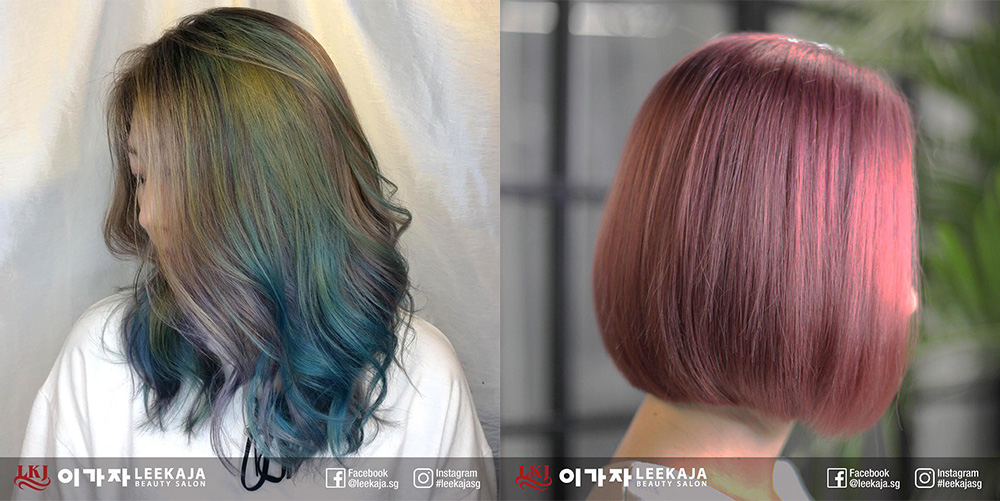 One of the top salons in Korea, LeeKaJa isn't just known for its anti-frizz treatment and digital perms. Creative colouring is also one of its strong suits, and you can try anything from subtle shades to bright pastels.
Price: From $120
Address: 333A Orchard Road, #03-13 Mandarin Gallery, Singapore 238897
Booking: Call 8133 0818 or email booking@leekaja.sg to make an appointment
Recognised as the first ammonia-free salon in Singapore, Mi the Salon aims to bless your hair with vivid brights without causing irritation to your sensitive scalp. The salon is also known to be a pioneer in the balayage technique, and it's perfected a range of metallic hues.
Price: From $185
Address: 2 Orchard Turn, #03-19 ION Orchard, Singapore 238801
Booking: Call 6884 7757, WhatsApp 9827 5346 or email hair@mithesalon.com to make an appointment
Founded by celebrity hairstylist Calvin Gan, Hairloom is a go-to salon for edgy haircuts and intense colours. The team of experts constantly push the envelope as they work with emerging talents in the entertainment industry.
Price: From $150
Address: 100 Beach Road, #01-50/52 Shaw Towers, Singapore 189702
Booking: Call 6295 2088 or send in a request to make an appointment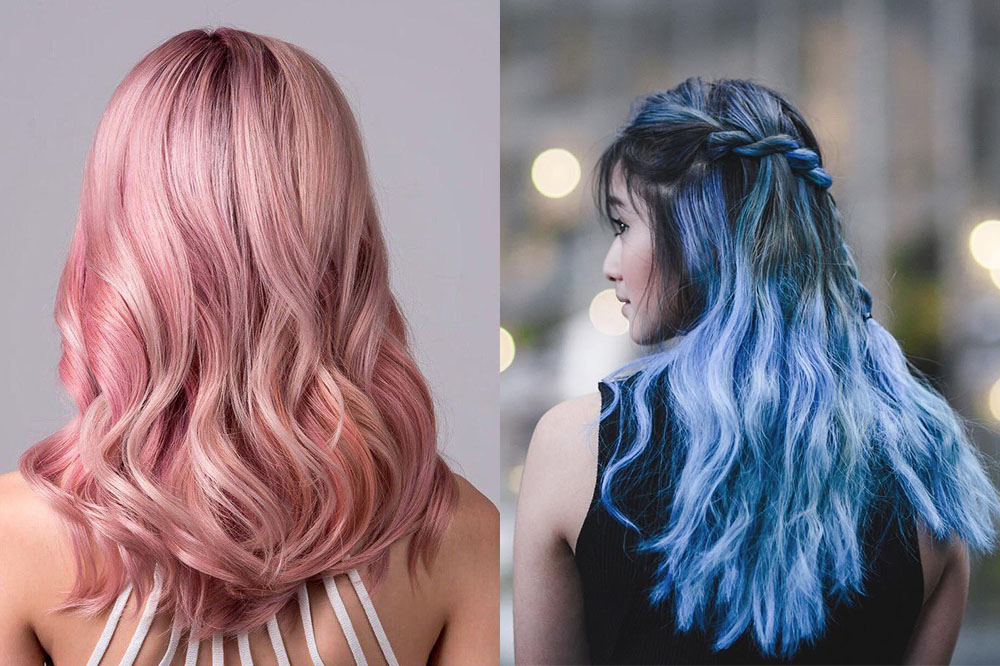 Headed by award-winning hairstylist, Kyle Shin, Apgujeong's team is comprised of Korean experts, all refining their craft to cater to new hair trends. Try a cotton candy pink or channel your inner Daenerys Targaryen with a platinum silver.
Price: From $100
Address: Find a full list of outlets on its website
Booking: Fill in the request form to make an appointment
Local Salons For Pastel-Coloured Hair
Fancy a change in hair colour? Take on shades of the rainbow at these salons specialised in pastel hues.
Also read: 
11 Korean Hair Salons In Singapore For Girls Looking To Get K-Idol Haircuts