Sanrio Cafe In Tokyo
Here's a new destination to add to your growing list of places to visit once we can travel for leisure again. Sanrio Cafe just opened on 5 June in Ikebukuro, Tokyo, with decor and an extensive menu featuring your favourite characters.
First impressions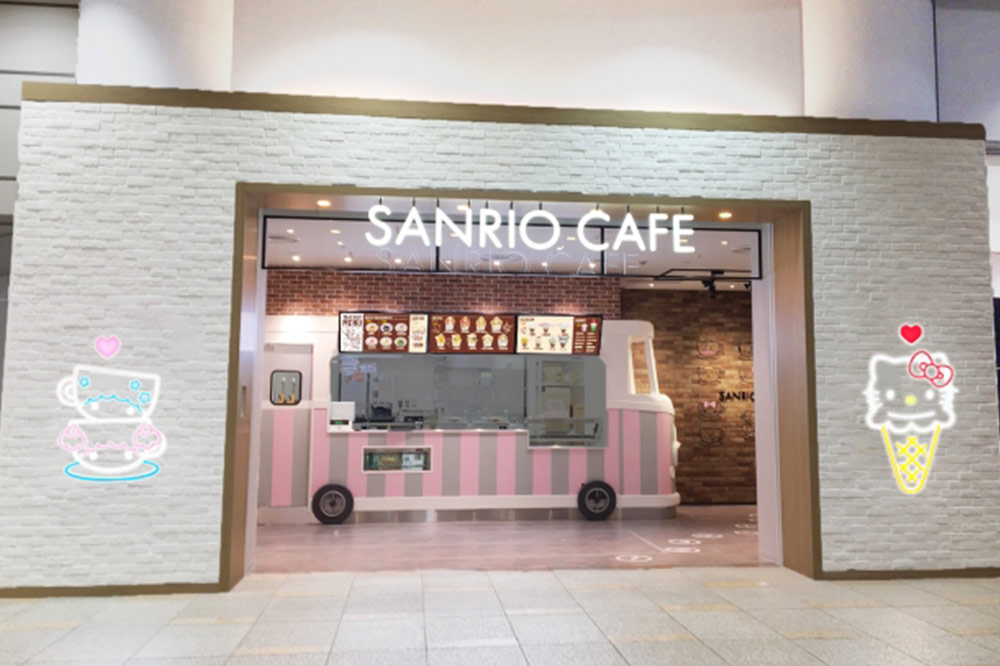 Once you arrive at the cafe, you'll find an entrance lined with white brick walls. The first thing you'll be greeted by is a food truck that offers customers a takeaway menu.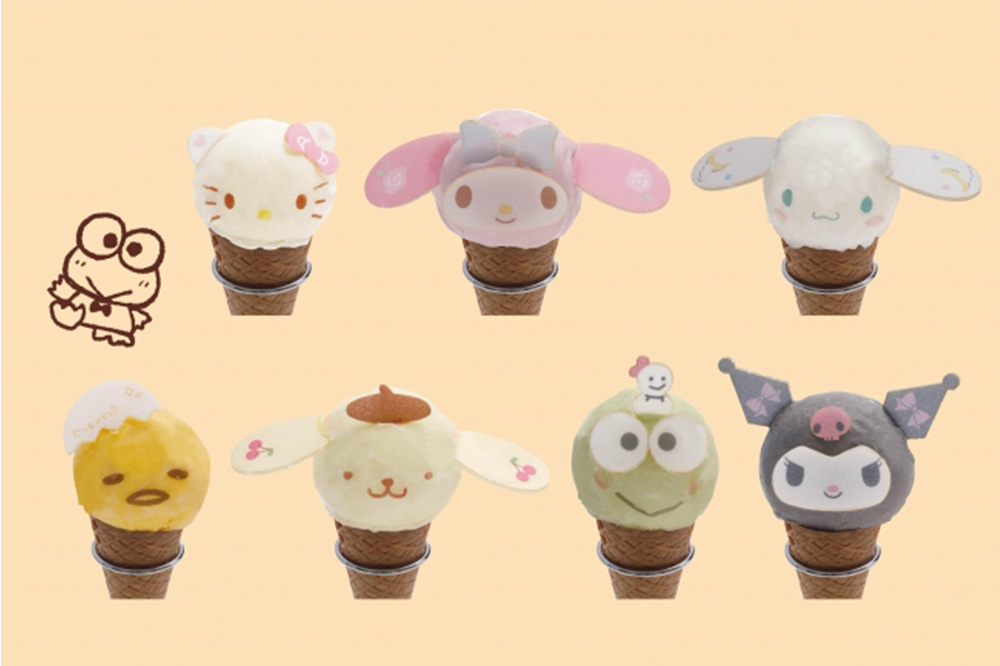 The takeaway menu consists mainly of desserts and drinks decorated to resemble popular Sanrio characters. The ice cream selection, for example, includes Hello Kitty (vanilla), My Melody (strawberry) and Kuromi (black sesame). The ice cream cones cost ¥500 (~S$6.60) each.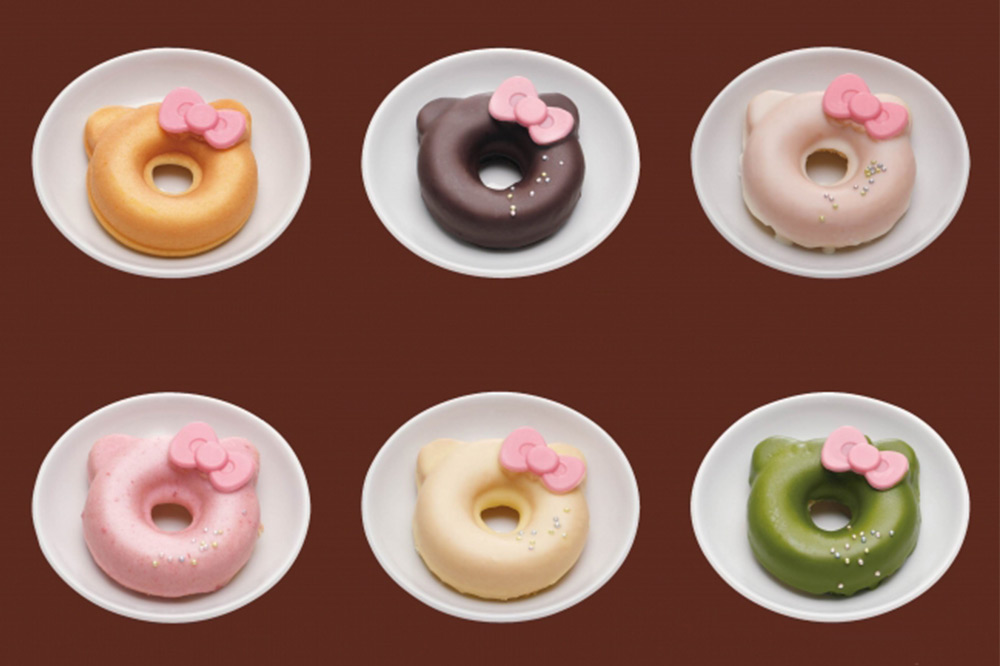 Baked doughnuts in the shape of Hello Kitty's head are also available. The plain doughnut costs ¥230 (~S$3) each. The other flavours, including chocolate, lemon chocolate and matcha cost ¥250 (~S$3.20) each.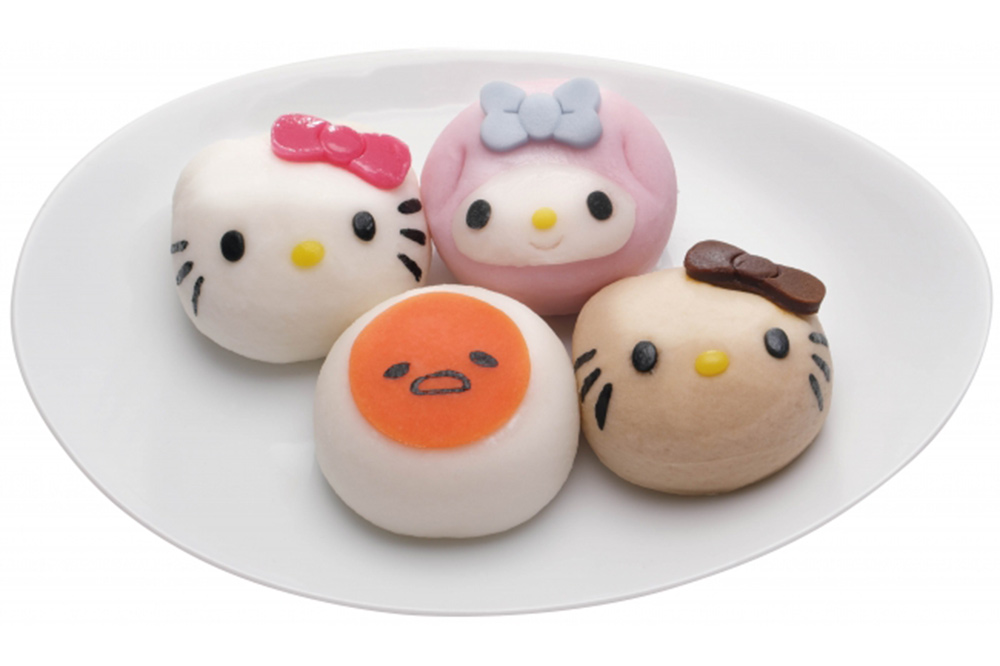 This set of 4 daifuku dumplings costs ¥800 (~S$10.30) and is almost too cute to eat.
Decor
Once you've finished oohing and aahing over the takeaway menu, it's time to step into the cafe proper.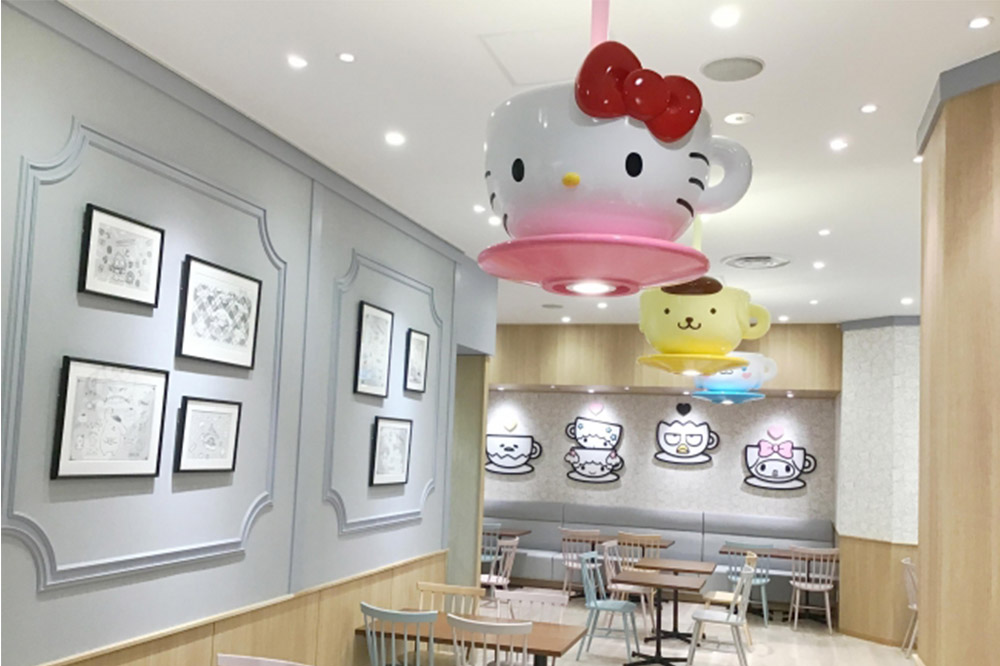 The pièce de résistance has to be the massive tea cup lights. This section of the cafe has Hello Kitty, Pompompurin and Cinnamoroll cups hanging from the ceiling. The walls are also lined with other Sanrio characters in the form of tea cups, including Gudetama, Little Twin Stars, Badtz-Maru and My Melody.
The colour palette is otherwise surprisingly muted, with pastel pink and blue chairs and dove grey walls. In fact, the decor would fit right into a BTO with minimalist interior design in Singapore.
Also read:
Minimalist Interior Design In Singapore: How To MUJI-fy Your Home, Pick The Right ID, Plus Cost-Saving & Design Tips
Cafe menu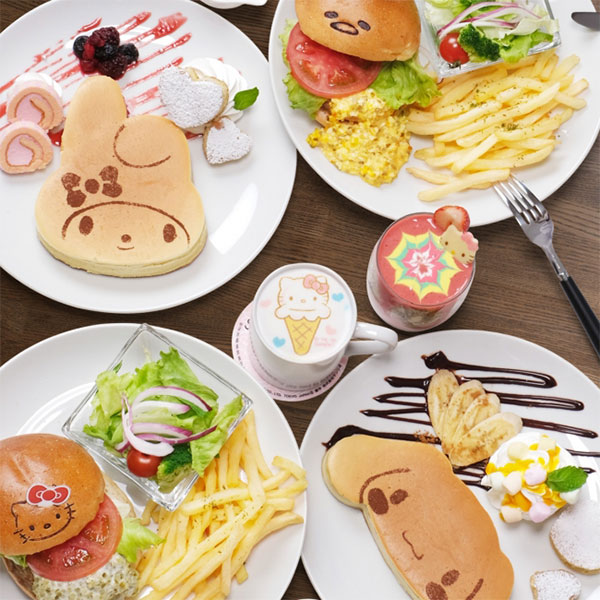 The cafe menu has both sweet and savoury items so that no one is left out.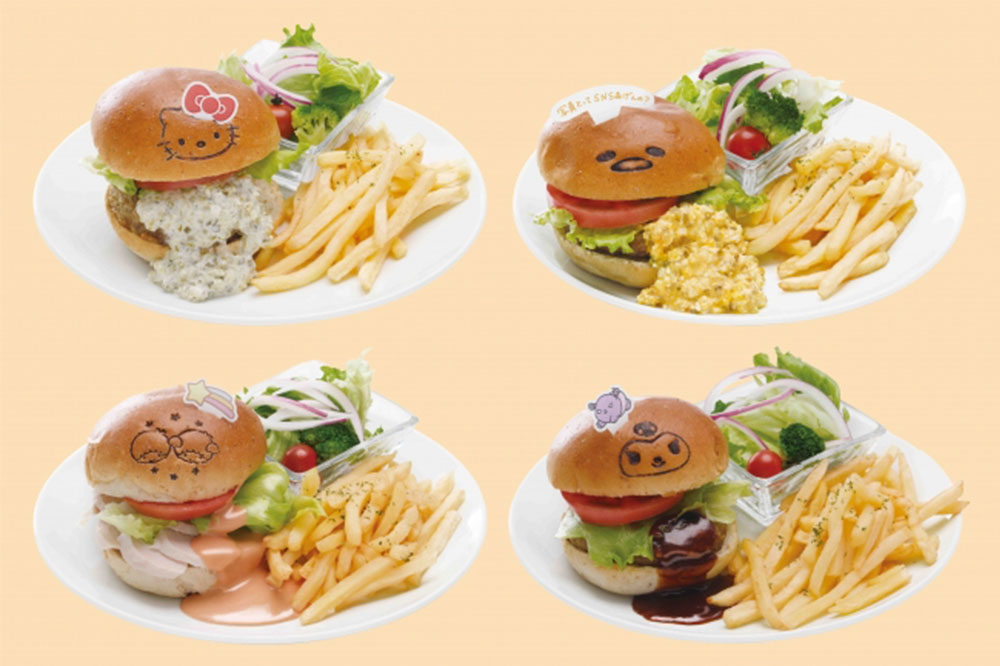 For those craving something substantial, go for the hamburger sets. You can pick yours according to your favourite character or your favourite topping. The sets cost ¥1,000 (~S$12.85) each.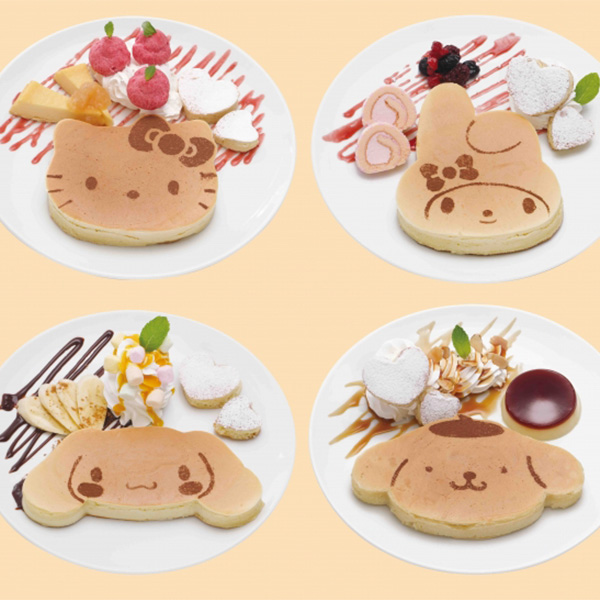 Pancake sets resembling Hello Kitty, My Melody, Cinnamoroll and Pompompurin are also available. Each set is accompanied by different sides, ranging from sliced bananas to mini swiss rolls. The pancake sets also cost ¥1,000 (~S$12.85) each.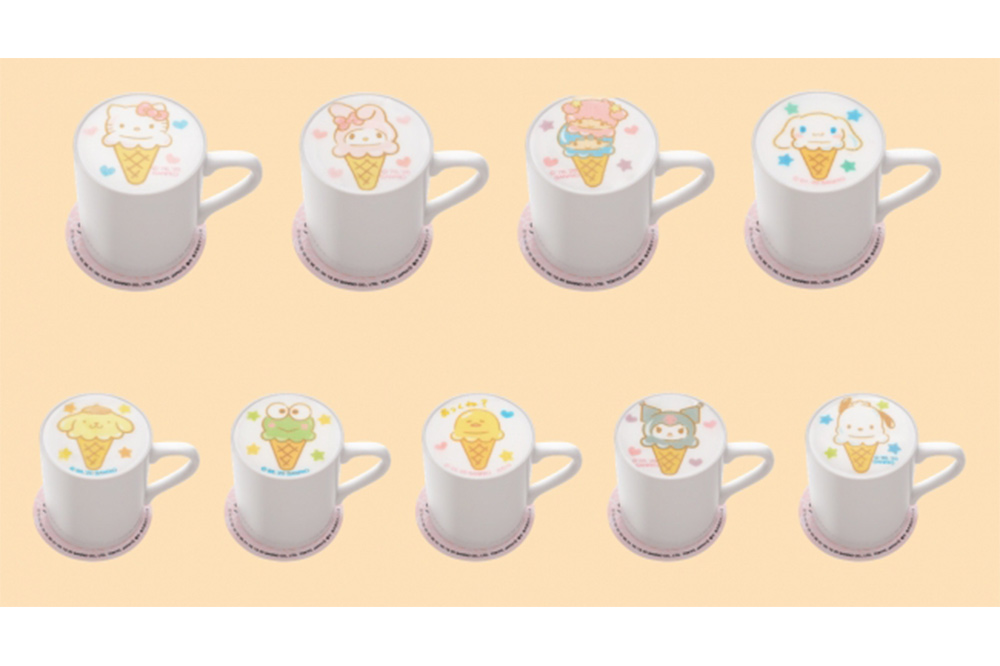 The drinks are no less adorable, with latte art starring the characters as ice cream cones. The cafe lattes cost ¥500 (~S$6.60) each.
Merch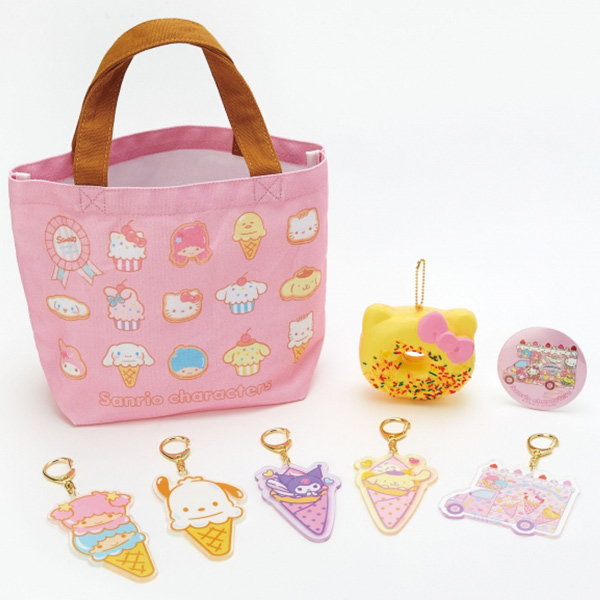 No self-respecting character cafe would be caught without a merch selection. The items on offer here are all cafe-themed. You'll find mini totes, keychains, badges, plastic folders and toys. Prices range from ¥200 (~S$2.50) to ¥800 (~S$10.30).
The New Sanrio Cafe Is A Must-Add To Your Tokyo Itinerary
The new Sanrio Cafe is in Sunshine City, which is located 8 minutes away from Ikebukuro Station. With lots of other shops and restaurants in the area, you can spend a few hours exploring the neighbourhood before or after your meal.
All images: Source
Also read:
These Kawaii Sanrio Glasses With Matching Stirrers Starring Hello Kitty & Friends Will Soon Be Available At 7-Eleven