Side Hustles
The recent pandemic has left many with reduced working hours or even unemployed. As a result, there has been a surge of interest in finding alternative ways of making an income through side hustles.
Having worked remotely for the past 3 years after I left my banking job, I've found that there are myriad ways you can earn money from the comfort of your own home. Here are 15 side hustles that can be done from anywhere in the world, 7 of which I have personally made money from myself.
1. Freelance writing
Freelance writing allows you to write about things you are passionate about and get paid for it. On the other hand, freelance copywriting jobs might not necessarily mean you're writing about what you love, but they do tend to pay more as they are commercial gigs.
You can look for freelance writing jobs by subscribing to newsletters such as Telum Media's job alerts or simply pitching to a client directly. (That's what I did with Zula!) For freelance copywriting, look to online job boards like Cultjobs, Glassdoor and Indeed to find companies posting vacancies for freelance content writers.
2. Proofreading and editing
If you have an eye for detail and grammar mistakes make you cantankerous, this may be the perfect job for you. You can work the hours you want, whenever you want, for clients in any part of the world.
For example, last week, I edited a document from the UK. Today, I received a job from a client in Saudi Arabia. I started my career simply by creating a flyer and sticking it around various universities in Malaysia. It didn't take long before client referrals from happy existing clients became my main source of income. It has been 3 years since I stuck those flyers up, and I still get referrals to this day.
3. Translating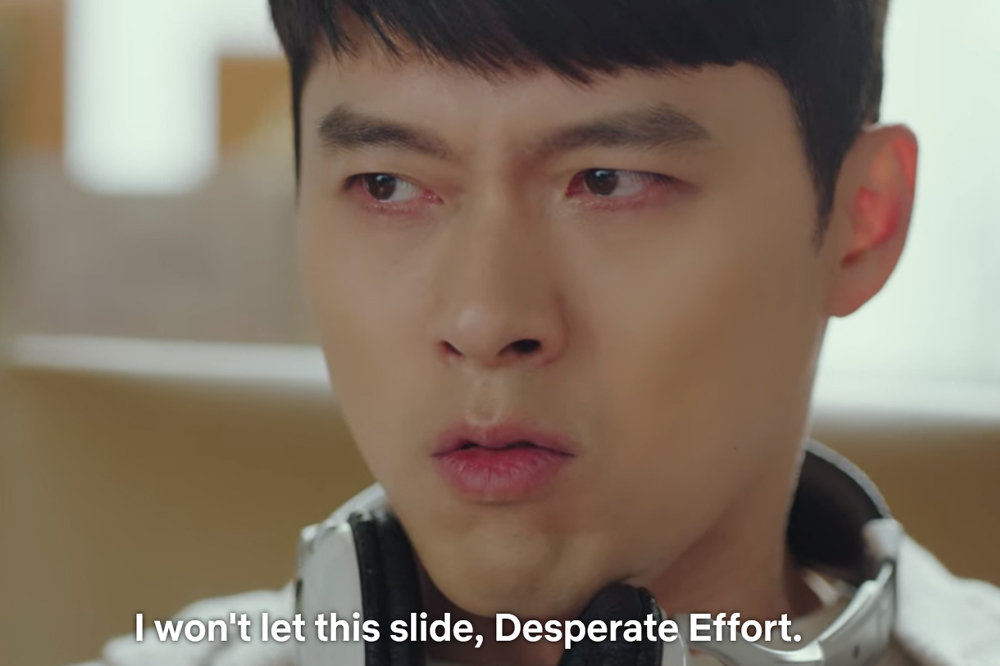 Courtesy of Netflix
You know when you watch foreign shows like Korean dramas and there is a translation at the bottom of the screen? Someone was paid to translate it! If you are multilingual, you can become a freelance translator and get paid for your language skills.
You can search for "translation jobs" on online job marketplaces like Fiverr, Freelancer.sg, Upwork, or dedicated portals for translation work like Proz, Translatorscafe and Gengo.
4. Transcription
A transcriptionist takes audio files and turns the contents into a text document. Examples of these could be in court proceedings or market researchers who need to document voice recordings into text form. There are plenty of online transcription jobs for beginners, with no experience required. Some websites will require you to take and pass a test before proceeding.
Again, you can search for "transcription jobs" on Fiverr, Freelancer.sg, Upwork and the like. There are also dedicated transcription and translation websites such as TranscribeMe, GoTranscript and Rev.
5. Online teaching
As recently as last year, many parents might not have been comfortable with the idea of an online tutor. With parents and children now familiar with home-based learning, the demand for online tutoring is likely to increase. And, it doesn't have to be limited to where you live.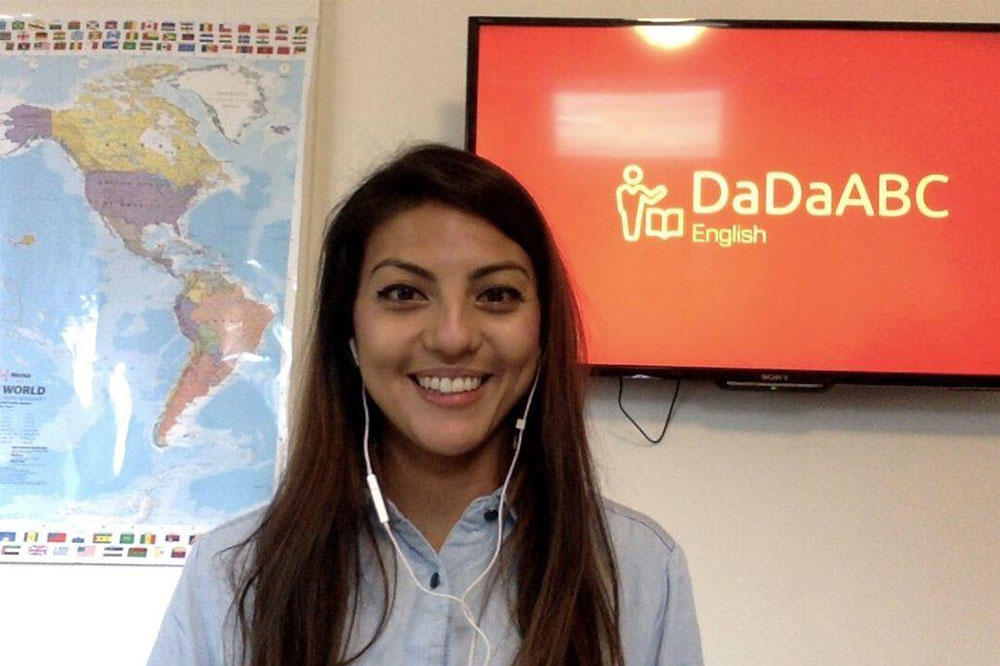 A friend of mine lives in Bahrain teaching math classes to kids in the U.S. and U.K. I once worked as an English teacher tutoring kids in China online. I earned between US$30 to US$60 per hour as an online tutor. At my peak, I made about US$6,000 a month. There is big money in education!
I started by signing up with online teaching schools like DaDaABC and Whales English. Then, I moved on to flexible teaching platforms like Preply and Verbling. These allowed me to work flexible hours and charge the hourly rate I wanted. After a while, I turned these students private and no longer had to share my commission with any platforms. I ran my classes over Skype and created the material myself using a lot of extensive Google research.
It helps to have some form of teaching qualification. Besides academics, you can also impart your knowledge in other areas such as music, art, fitness and more.
6. Virtual assistant
A virtual assistant does all the things a normal assistant does but virtually. A lot of tasks such as email management, answering the phone and administrative tasks don't necessarily need someone to be in the office.
You can find virtual assistant jobs by joining virtual assistant agencies or through portals such as Remote.co. I know a couple of friends making around US$4,000 to US$5,000 a month as virtual assistants.
7. Virtual customer representative
The other day I called my car insurance company to ask about renewing my insurance. A customer service agent came on the line and helped me. This person was sitting in the comfort of their own home and getting paid to answer calls.
A quick search for 'virtual customer service jobs' will show you many of these types of jobs available. These could be done over the phone or via chatbots.
Also read:
I Left My Banking Job After 7 Years To Be A Freelancer And Now I Earn More Than Before
8. Freelance social media manager
Since many businesses now cannot sell offline or in person, they have resorted to selling online. Social media is a great way to sell your products online and many business owners need social media managers to manage their Facebook, Instagram and Twitter accounts to engage existing customers and reach out to potential new ones.
I used to charge clients around US$600 per month for my lowest tier and most basic social media package. As a rough guide, this package would involve the management of 2 social media platforms, 4 to 8 posts per week per platform and the acquisition of new followers. More in-depth premium packages could be priced at US$2,000 per month.
9. Pinterest manager
I had no idea this job existed until a few months ago. I started dabbling with Pinterest in the beginning of January and somehow ended up getting 1 million views on my page.
Suddenly, I started receiving messages from bloggers and business owners needing my Pinterest management services.
Why?
Pinterest is a huge source of valuable traffic for websites, which can be converted into paying customers. As a rough guide, I charged US$40 per hour, which is considered mid-range.
10. Blogging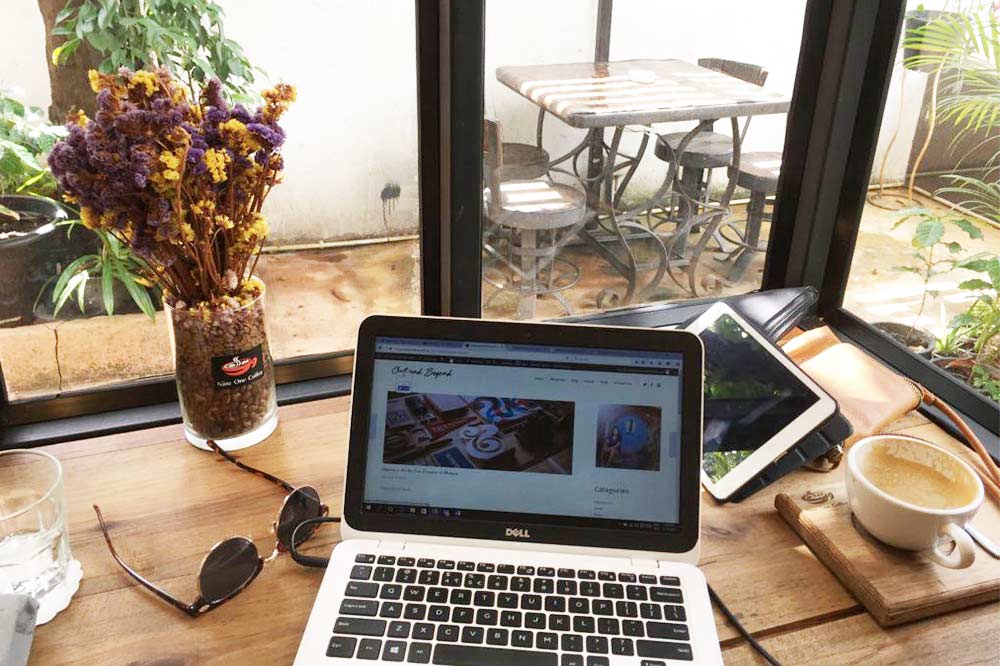 I used to think blogging was so 1997. That is, until I started taking it seriously last October. Now, it's starting to eclipse my full-time income. You can make money from advertising, sponsored posts, affiliate marketing or selling a digital product, just to name a few.
If you want to know how to set up a blog and earn money from it, you can read this guide on my personal finance website. 
11. Freelance graphic designer
Since the demand for online content has increased, there is a need for beautiful graphics and digital content. If you have graphic design, illustration or web design skills, start by building a portfolio. Upload your works onto social media platforms like Behance, Instagram and Pinterest. A potential client could come across your works there and get the ball rolling. As with the other freelance creative jobs above, graphic design gigs are also available on online marketplaces like Fiverr.
My brother works as a graphic designer. He used to live in the UK and now in Morocco… because he can. Location isn't important if your skill set allows you to work remotely!
12. Stock photography
Take your keen eye and flair for photography beyond Instagram.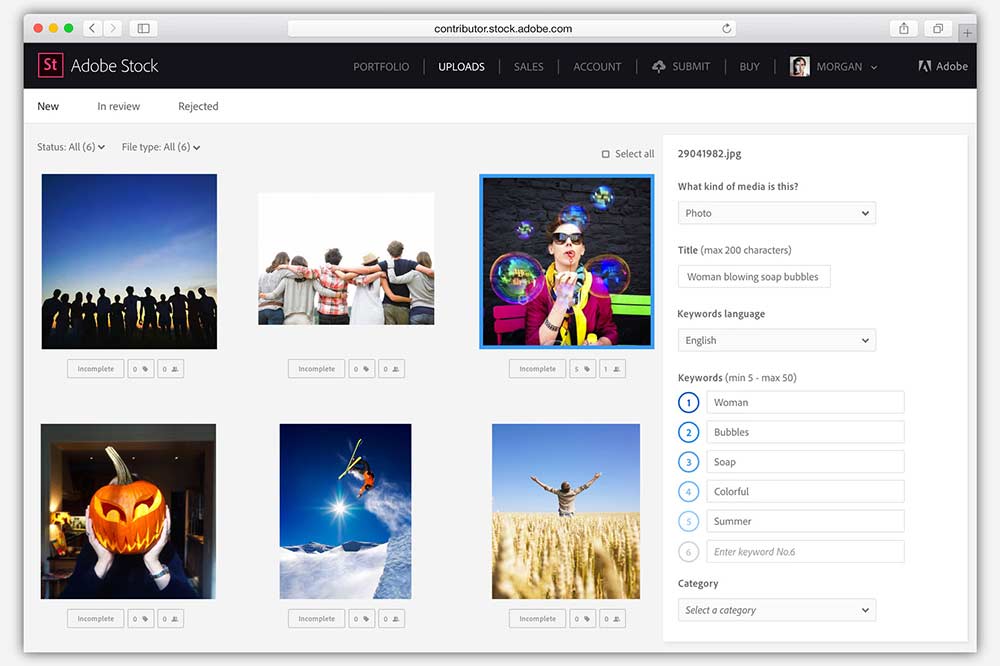 You can't just stick any photo you find on the internet in an article as you may get sued for copyright infringement. So, companies pay for photos on stock photography sites. Build up a database of photos and sign up as a contributor to sites such as Adobe Stock, Dreamstime, Foap, iStock by Getty Images and Shutterstock. You will get paid if someone purchases and downloads them. The terms and conditions differ for each site, so be sure to go through them thoroughly beforehand.
13. Virtual bookkeeper
Businesses need someone to help them manage their accounts and avoid tax penalties. Virtual bookkeepers help with this.
You can find virtual bookkeeper jobs on freelance job platforms like Upwork, Freelancer and People per Hour, to name a few. Having said that, as tax and bookkeeping laws are often quite country specific, it's worth googling the term 'virtual bookkeeper + the country you are in', to find jobs.
14. Virtual coach 
Whatever skills or knowledge you have, someone in the world may be willing to pay to learn them. For example, I know a girl who coaches new mums with babies. I coach people how to transition from an office job into their dream online job.
I conduct the coaching session over Zoom and get paid via PayPal. Clients find out about me through my website, Out and Beyond. 
15. Home baker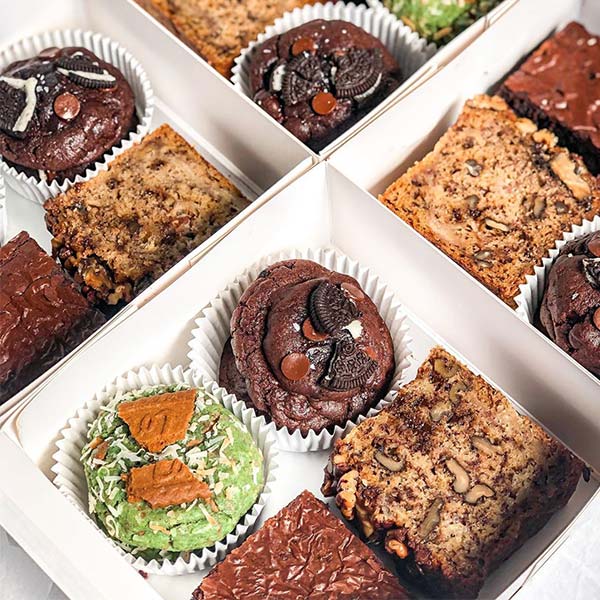 Source
Last but not least, the Circuit Breaker in Singapore has given rise to many Circuit Bakers. You can turn that new-found passion into one of your side hustles, as a home baker who offers dessert box delivery services.
Supplement Your Income With These Side Hustles
The recent events have shown us that nothing is truly in our control, so diversifying your income is a smart move. You never know, your side hustles may end up becoming your main source of income!
Also read:
Working Remotely: How To Transition From Your Corporate Job And Work From Anywhere