Korean Dramas As An Escape from Reality
Warning: spoilers to several popular Korean dramas ahead.
"Ah, if only I could have a boyfriend as sweet as [insert oppa's name here]…" Sound familiar?
Fret not, you and about hundreds of millions of other K-drama fans are pronounced guilty as charged. And rightfully so.
I mean, who doesn't love a light-hearted romantic comedy after a gruelling day at work or quarrelling with your significant other? Swoon-worthy banter and whirring plot twists (what do you mean they were long-lost siblings?!?) aside, Korean dramas offer an escape from the humdrum monotony of everyday living and dating a steady partner.
Korean dramas make real life seem a tad lacklustre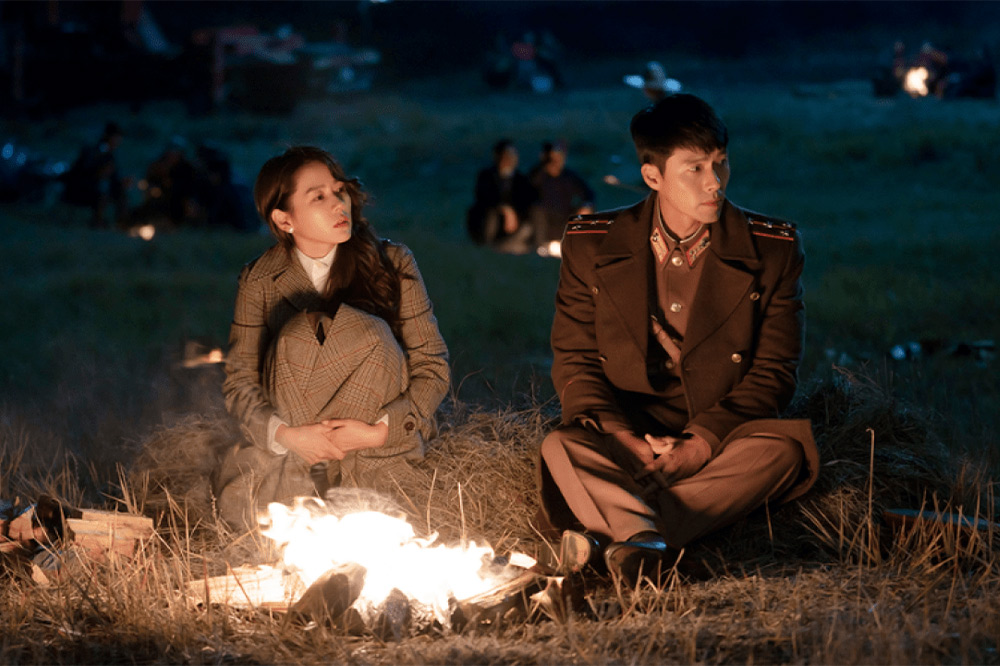 Source
After closing the tab to an episode of Crash Landing on You or gazing at Song Joong Ki's dreamy face, it is no wonder that you start to view your own life with startling slap-in-your-face clarity.
"It's easy to escape to a world where someone will come to my side at the drop of a hat, no questions asked, and provide everything," says Choi Ji Sun, 28, an avid fan of Korean dramas. "Of course, I would never expect that of my real-life partner."
Indeed, romantic love has always had a complicated relationship with mass media. For some fans, K-dramas can go beyond mere entertainment. But if you start believing in the unrealistic representations on-screen, K-dramas can prove hazardous by setting unattainable standards for your beau. By blurring the lines between fantasy and reality, the genre could torpedo your love life and prevent you from cultivating healthy relationships.
Insanely dreamy and improbable first encounters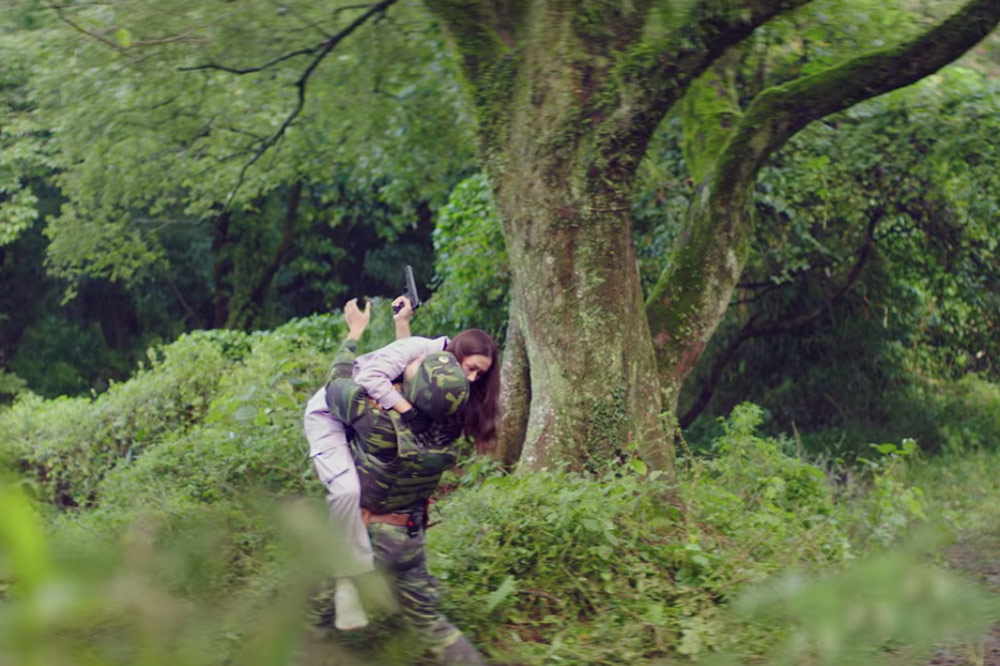 Image courtesy of Netflix
In the hit drama series Crash Landing on You, Yoon Se Ri (Son Ye Jin) literally falls into the loving, open arms of Ri Jeong Hyeok (Hyun Bin) after strong winds blow her over to North Korea.
In today's era of dating apps and hook-up culture, it could seem disappointing to meet your significant other because of, say, Tinder, rather than during a paragliding mishap.
Let's say an unplanned tornado does carry you off to uncharted enemy territory. You are still more likely to end up swimming with fishes instead of gaining a hot police captain undercover fiancé. Well, if you're lucky, you'll only be hit with a trespassing lawsuit.
Also read:
7 Crash Landing On You Things Even Hardcore Fans Might Have Missed Including Cameos, Crossovers & North Korea Facts
Crazy rich chaebols who will turn you into Cinderella 
Yep, it is definitely not normal to encounter someone who is single, an heir to several business conglomerates and still has a lot of time to spend with you. So, if you're not constantly surrounded by successful, caring and handsome young masters, don't feel too out of place.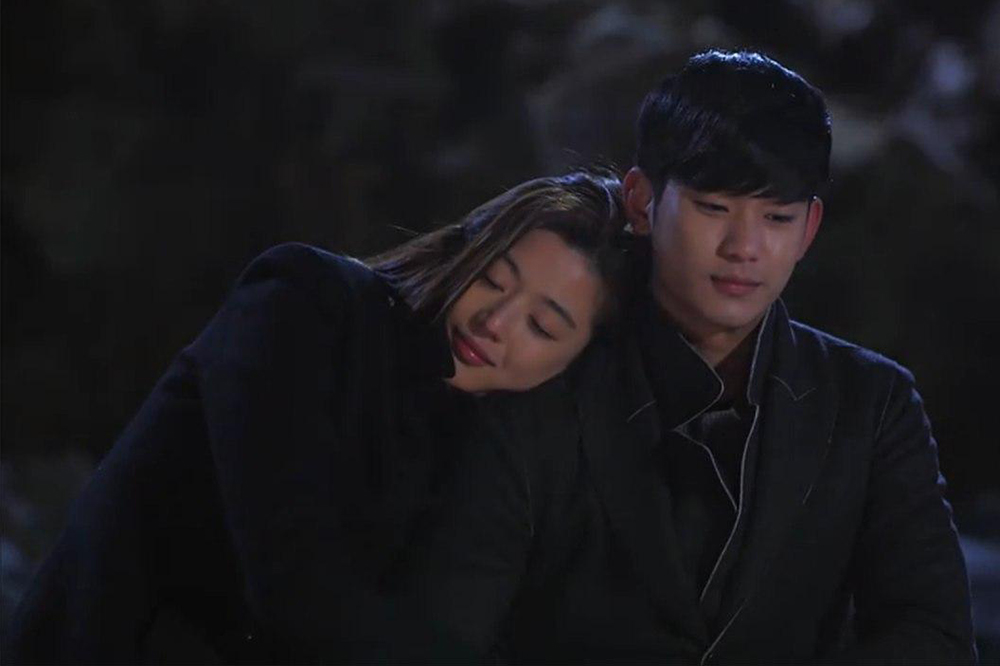 Image courtesy of Viu
In the wildly popular 2013 K-drama My Love from the Star, Do Min Joon (Kim Soo Hyun) has an unlimited stream of wealth after investing in properties and acquiring plots of land from his 400 years of existence. Of course, he uses his money to help his love interest Cheong Song Yi (Jun Ji Hyun) when her popularity as an actress plunges after a celebrity suicide scandal.
Suddenly, moving in with your childhood sweetheart to a 4-room BTO flat isn't so appealing anymore. We wonder why.
Too-good-to-be-true intertwined destinies  
Fate is a tricky notion to believe in.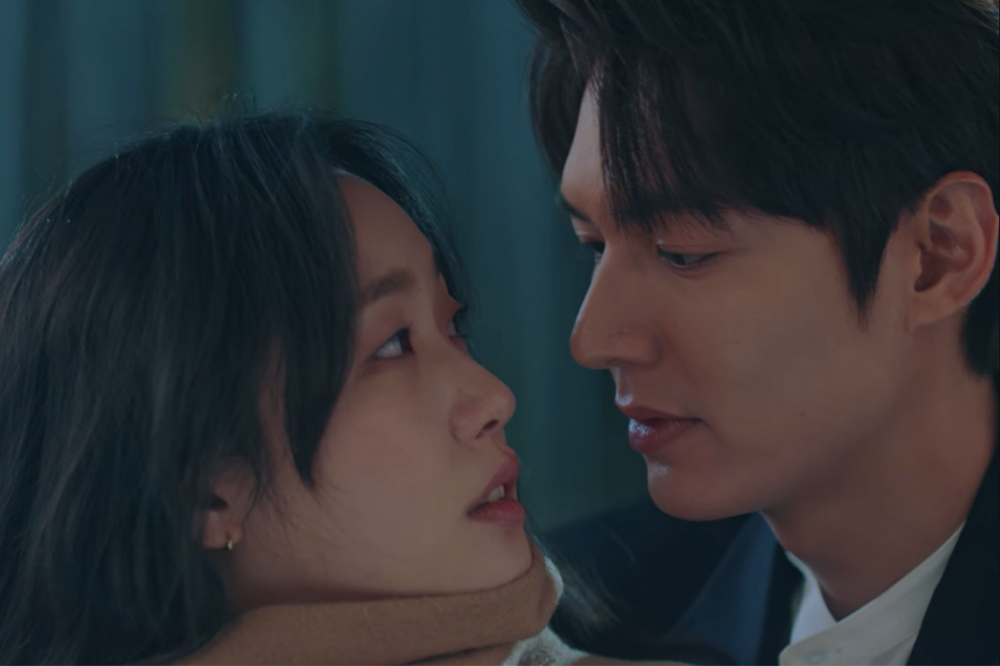 Image courtesy of Netflix
In the 2020 sci-fi romantic-fantasy-meets-thriller The King: Eternal Monarch, Lee Gon (Lee Min Ho) magically recognises Jung Tae Eul (Kim Go Eun) from a detective badge he found at the site of his father's assassination. Despite time travelling, criss-crossing between parallel universes and a rough first encounter, it appears that their pasts and futures have already been irreversibly intertwined.
On-screen, fate is the only deciding factor needed for a couple to be together. Forget differing values, annoying in-laws or love rivals—destiny trumps all. K-dramas create the false impression that as long as a couple is meant to be, nothing else matters.
But in real life, the narrative is vastly different. A real G knows that every relationship, regardless of how mind-blowing the chemistry is, needs to be built on a foundation of mutual respect, trust and honest communication. And these ingredients don't come out of nowhere—it takes work and effort that you both have to put in.
Illegally drop-dead handsome characters
On a good day, the average guy we know is a 6. At most a 7, if their hair is ruffled just the right way. In the K-drama universe, it seems being a brand ambassador or a clothing model is the new bottom line.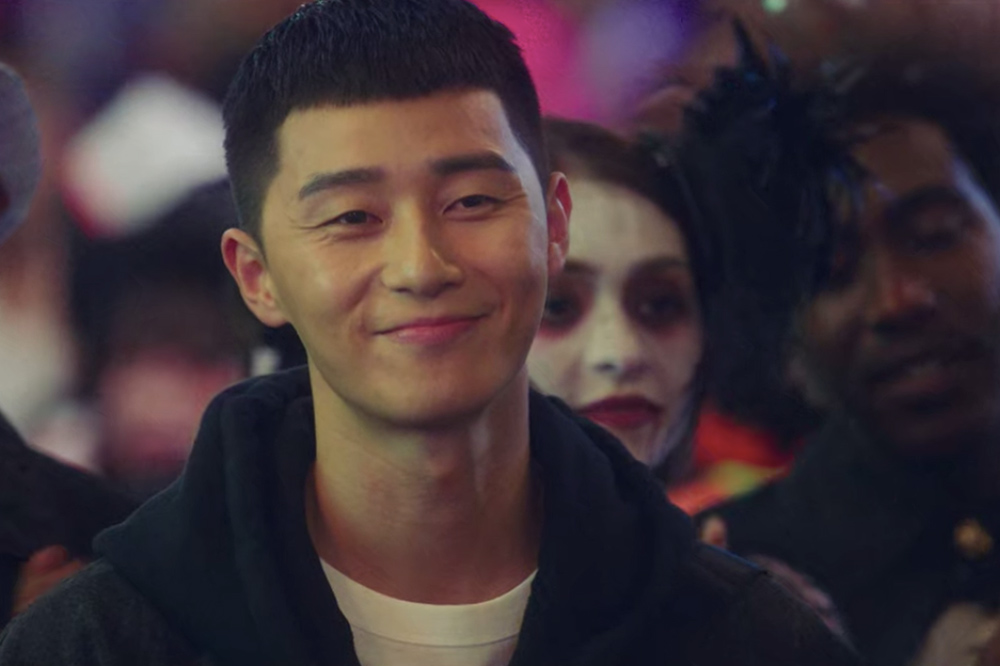 Image courtesy of Netflix
Just look at Park Sae Ro Yi (Park Seo Joon), aka the human embodiment of the heart eyes emoji, from the current seventh highest-rated Korean drama of all time, Itaewon Class. With flawless skin, near-perfect symmetry of facial features and a sincere smile, it's hard to revert to the average Joe after watching an episode.
Add to that, an impeccable sense of style curated by the wardrobe department. Suddenly, the usual pairing of berms and flip flops isn't so hot anymore.
Korean Dramas Are A Form Of Escape In An Imperfect World & That's Ok 
Do Korean dramas set unrealistic expectations of love because everything is way too perfect? Yes. In a way, could they breed disappointment in IRL relationships? Yes. Are we still going to continue binge-watching our favorite K-drama series? Yes!
Korean dramas provide a sweet fantasy in an increasingly cynical global landscape. And that is completely valid. As long as you recognise that all names, characters and incidents portrayed in these productions are fictitious.
Also read:
9 Itaewon Class Life Lessons Including How To Survive Tough Times & Deal With Unrequited Love