Skechers x We Bare Bears Sneakers
Just last year, Skechers announced a We Bare Bears collection with matching tees featuring the familiar trio we love — Grizzly, Panda and Ice Bear. It seems like the hype surrounding the 3 adorable bears has yet to die down, as the sneaker brand has just announced a second collection featuring sneakers and CNY-themed tees.
Footwear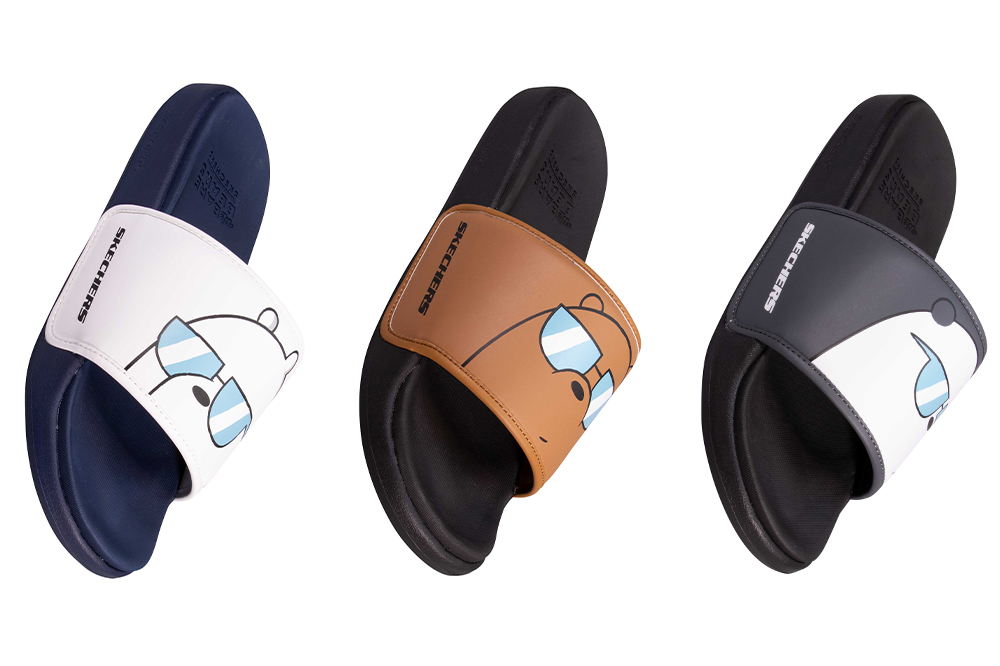 While the first collection didn't include any footwear, fans are spoilt for choice with the range of designs available in this next collection. 
Pick your favourite bear and stay cool in these slides of each bear wearing a pair of sunglasses. Now you can embark on a journey in the sunny Singapore weather with a companion by your side.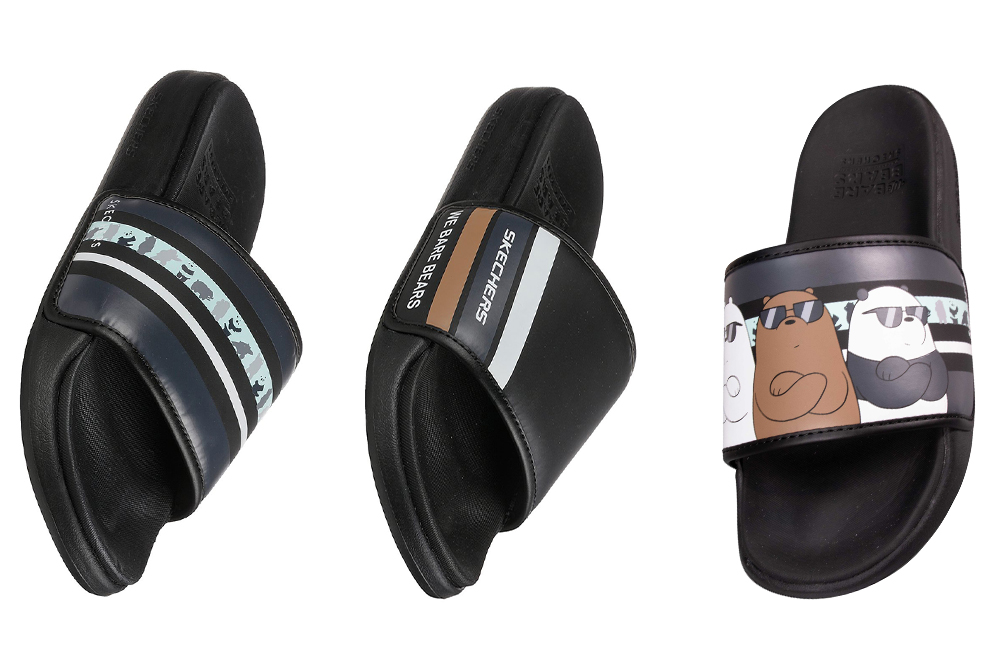 Or, if you can't help but love all the bears, there are 3 more designs that represent the close-knit brothers. For those who prefer more subtle silhouettes and colours, these slides might be more up your alley. 
There's also an additional design of the bears wearing sunglasses while crossing their arms. Unlike their usual rowdy and chaotic nature, the serious expressions on their faces make the slides all the more hilarious. 
All of the slides are retailing at $49 per pair.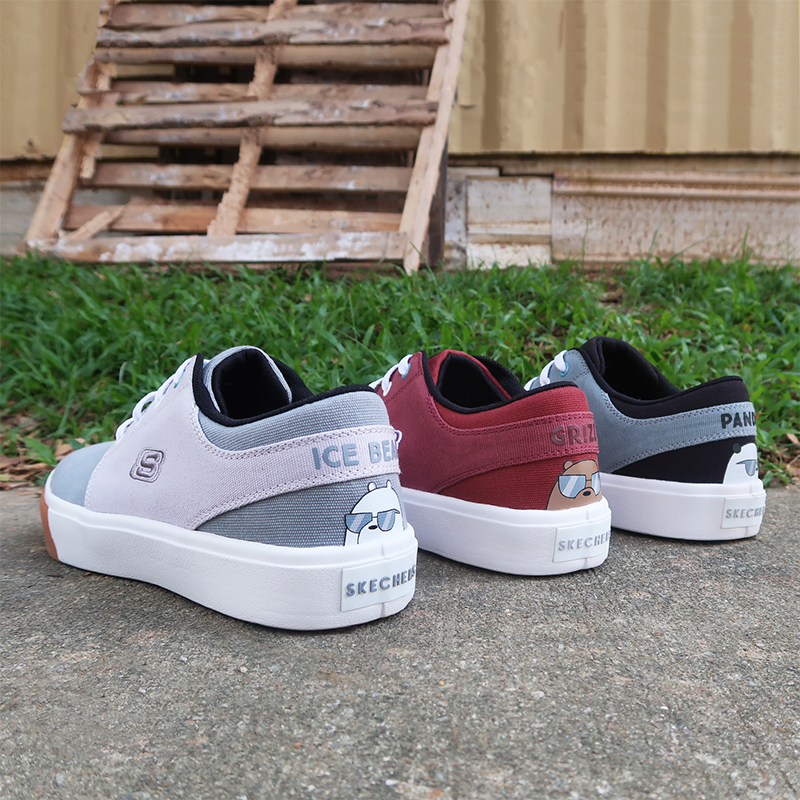 Impress your relatives by turning up to your reunion dinner in matching sneakers with your family members. The men's Sport SC Lite Shoes come in 3 designs featuring each bear's name on the heel, above a graphic of them peeking out from the sole. 
The sneakers are retailing at $99 each.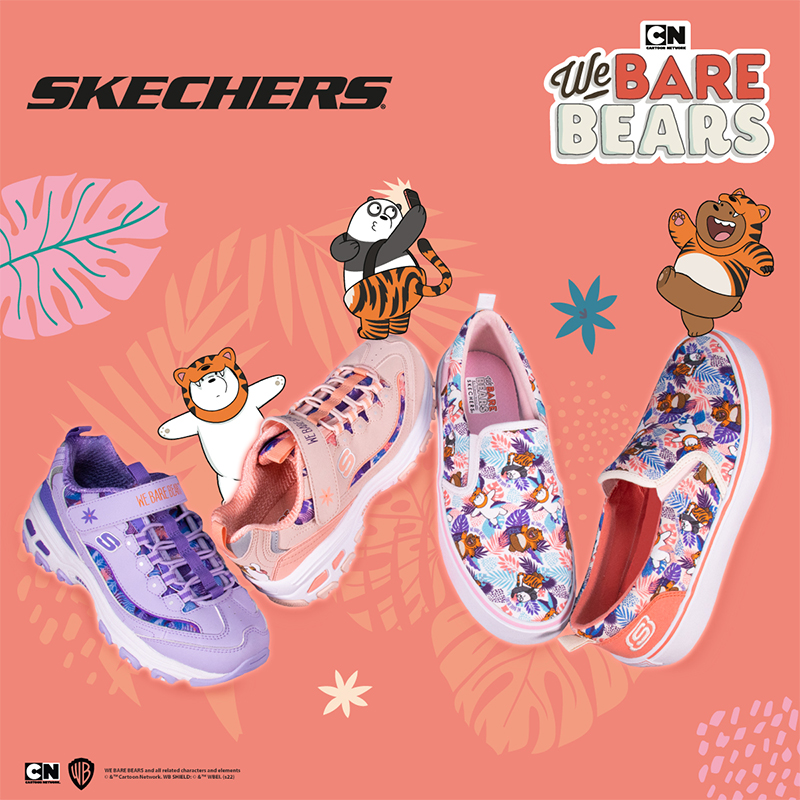 Seeing how chunky shoes are a cute way to add some oomph to your OOTD, girls can also look out for these pastel sneakers in Skechers' iconic D'Lites design. The D'Lites shoes are retailing at $89 each.
Additionally, slip-on sneakers in radiant tropical colours are also available to add some colour to your new year look. 
T-shirts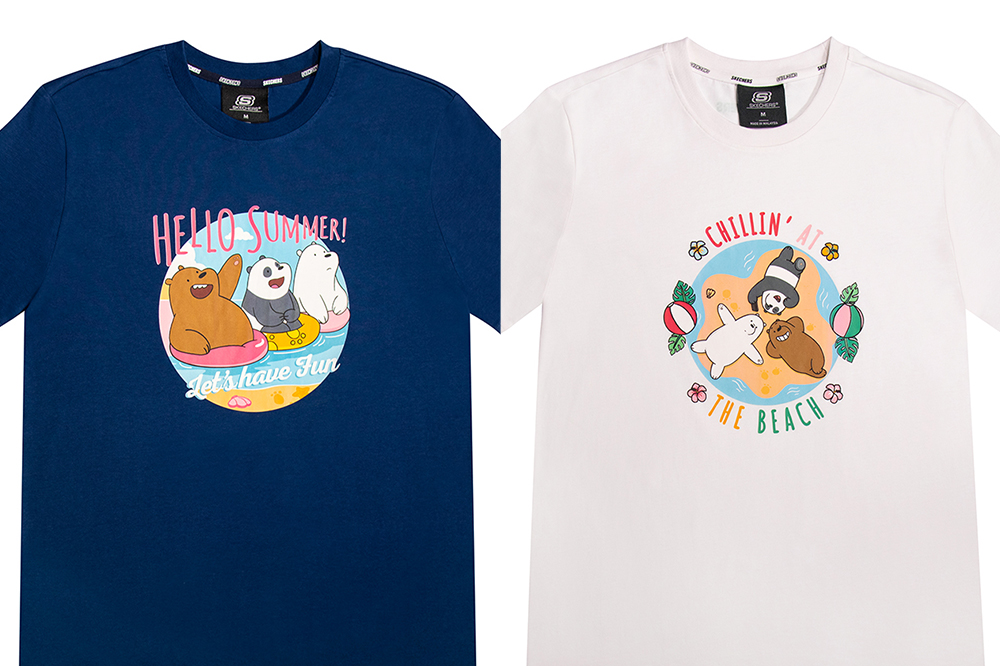 Embrace the warm weather all year round with these summer-inspired tees. Showcasing the bears taking a dip in the pool or chilling along the beach, it reminds us to kick back and relax when life gets too stressful.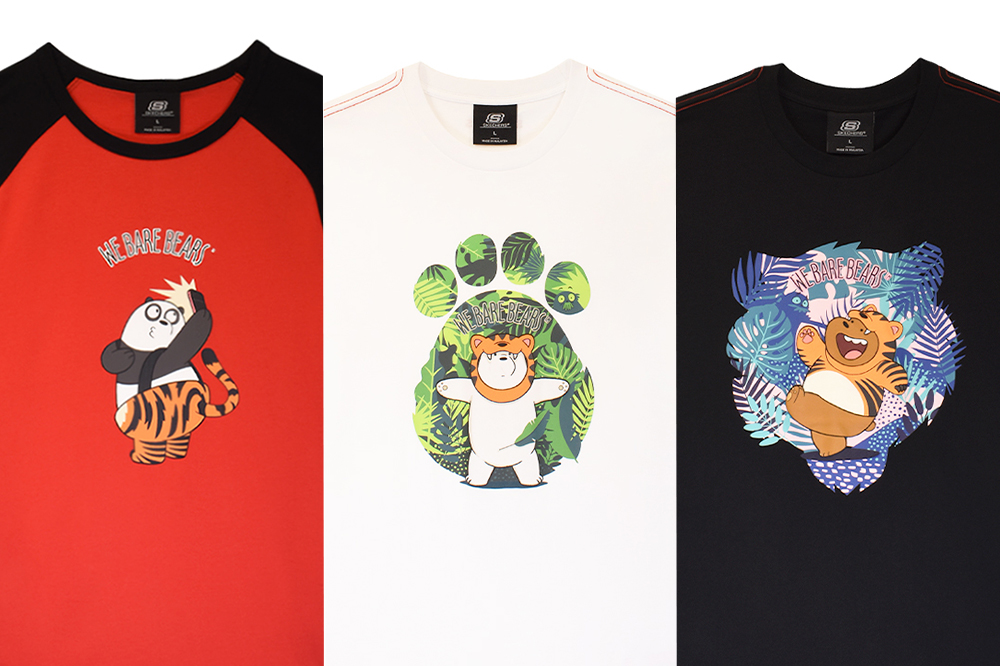 Enter a roaring new tiger year with the CNY-inspired tees, each featuring a bear donning a set of tiger-themed apparel. From Panda snapping selfies to Grizz exploring the jungle, each design perfectly encapsulates their different personalities.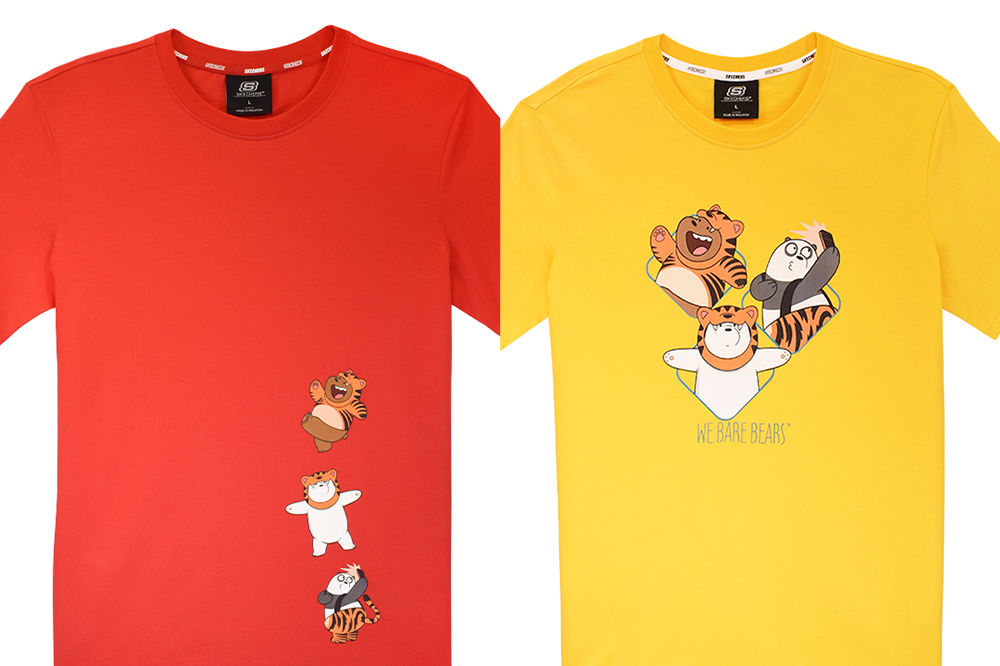 As the saying goes, "all good things come in threes". Perhaps getting these bright red and yellow tees with all 3 bears will give you extra huat this year.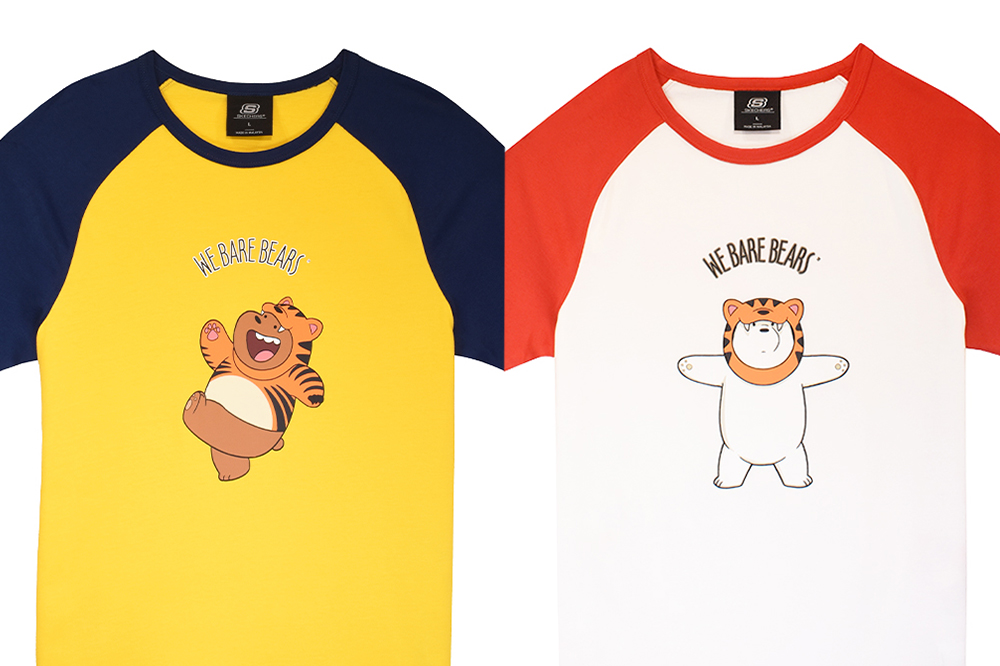 Level up the pros-bear-ity this CNY with similar designs in the duo-coloured tees. All of the adult tees in this collection are retailing at $39 each.
Additional apparel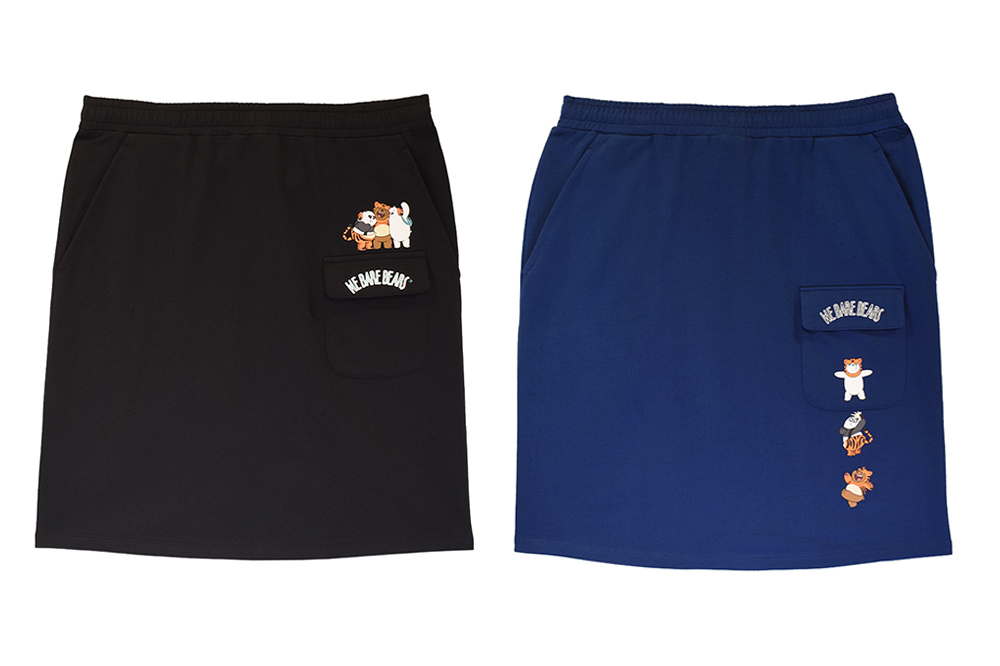 Match the tees with the black and navy skirts in this collection, each showcasing the 3 bears having fun together. Though the brothers argue often, as seen from Panda's annoyed expression on the black skirt, the strong bond they have with each other is what makes them so lovable. 
The skirts are retailing at $49 each.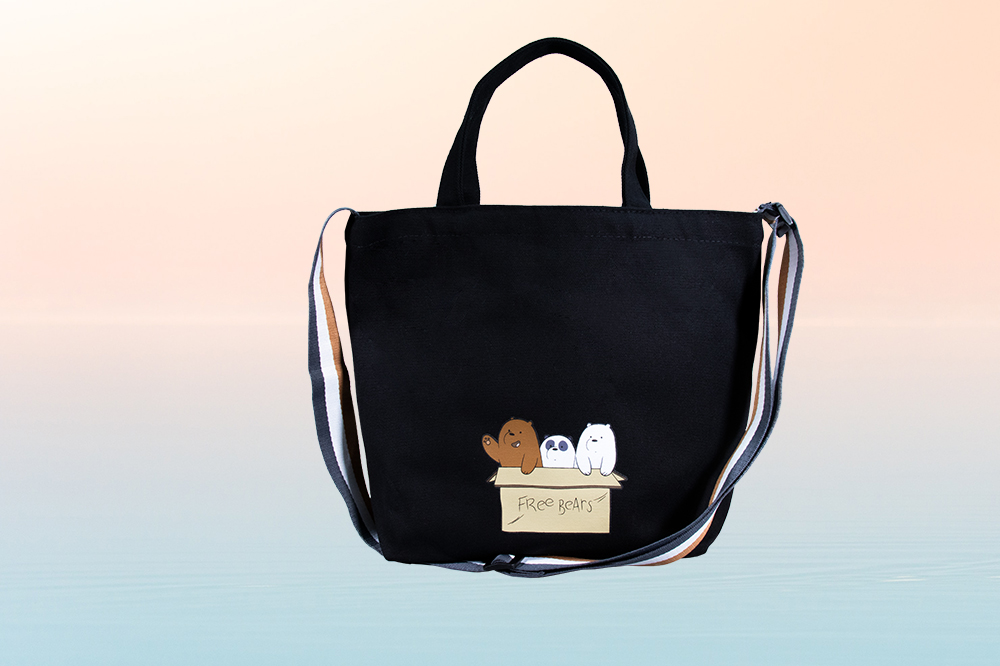 Complete your outfit with the tote and sling bag, available in a design of the 3 bears as kids. Avid fans might recognise this scene, which was inspired by the episode where they were looking for a new home together. 
Adopt these "free bears" and store your angbaos in this bag while you're visiting over the festive holidays. The price of the bag has not yet been released, but stay tuned to Skechers' website for more updates.
The Second Skechers x We Bare Bears Collection Has Even More Merch To Get Us Hyped For CNY
Following the first successful launch of Skechers x We Bare Bears last year, fans will be delighted to see more merch from this exclusive collaboration. The full Skechers x We Bare Bears collection is available at all Skechers stores islandwide and on Skechers' online website.
All images courtesy of Skechers.
Also read:
Skechers x We Bare Bears Has Matching Tees Featuring Grizzly, Panda & Ice Bear For Your Squad Goals