Skechers x We Bare Bears
From Sailor Moon to Hello Kitty, Skechers has always delivered exciting collabs, and they're back yet again with the well-loved Cartoon Network series We Bare Bears. Introducing 6 unisex adult tees and 3 children's tees, the collection lets you bring these beloved brothers to life on your OOTDs.
Adult collection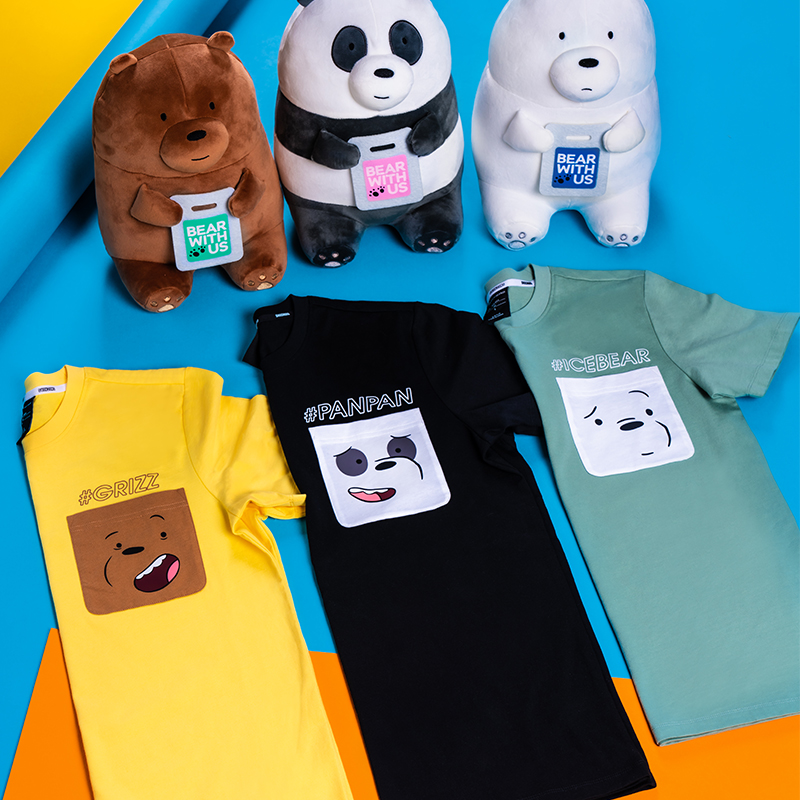 Grab your besties and get matching tees in colourful Grizzly, Panda and Ice Bear designs with each character's faces on the front breast pocket. Each of the bears' names are spelt out on top of the pocket, with Grizzly and Panda's using their fond nicknames on the show instead, Grizz and Panpan.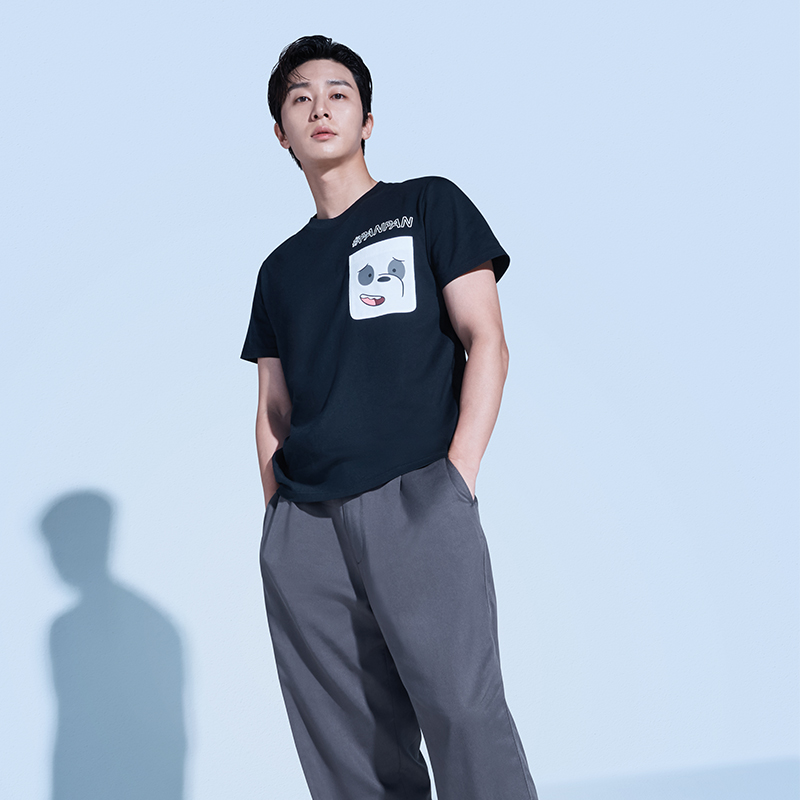 ICYMI, on 7 October 2021, Park Seo Joon was announced as Skechers' new regional ambassador. Fans of the Korean oppa can now get matching tees with him in this collection, as the actor looks dashing in his comfy Panpan tee.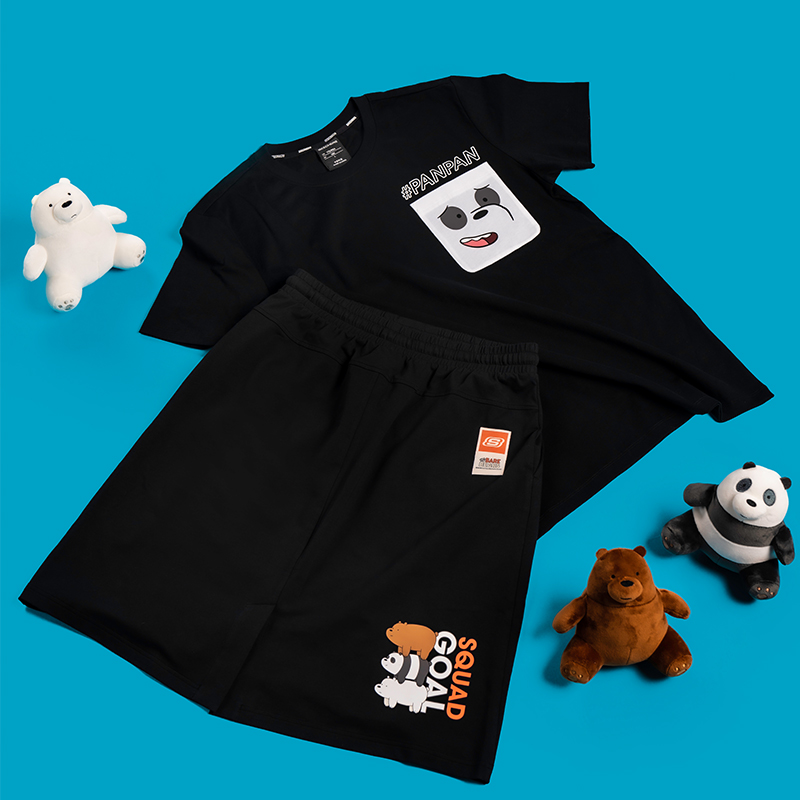 Alternatively, ladies can also match your tees with the short black skirt in this collection, featuring the trio in their signature Bear Stack. 
The skirt is retailing at $49.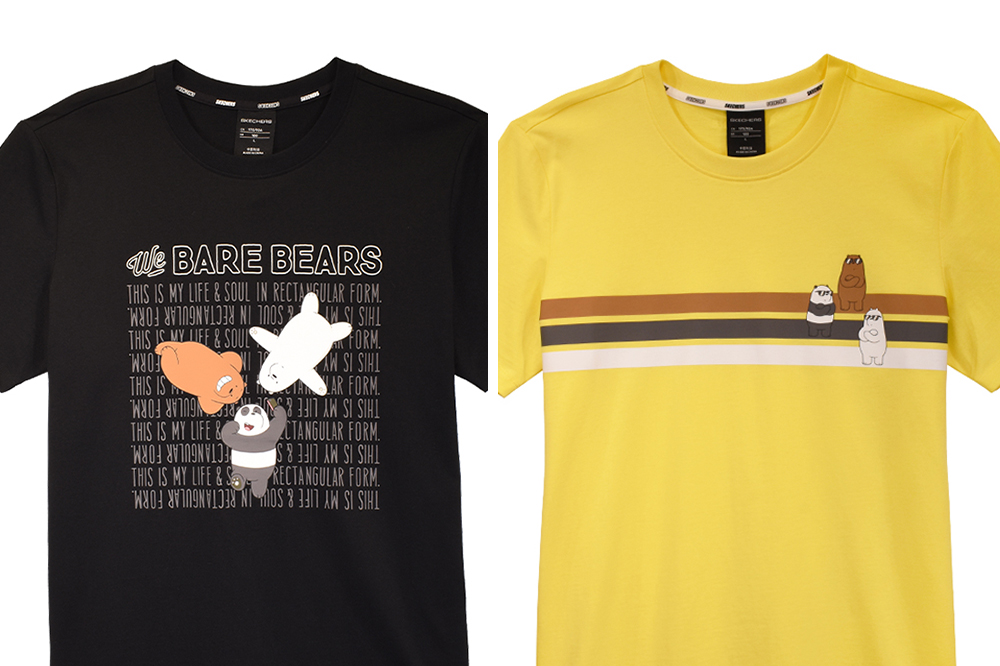 There's also another black tee (left) that pays tribute to the shy and adorable Panda. Featuring all 3 bears crowding around him for a selfie, Panda's iconic phrase "this is my life and soul in rectangular form" is repeated in the background. 
The phrase refers to Panda's phone and his crazed addiction to social media, which most of us can relate to for sure.
If you're feeling extra swaggy, go for the bright yellow tee (right) showcasing the brothers wearing a pair of shades each.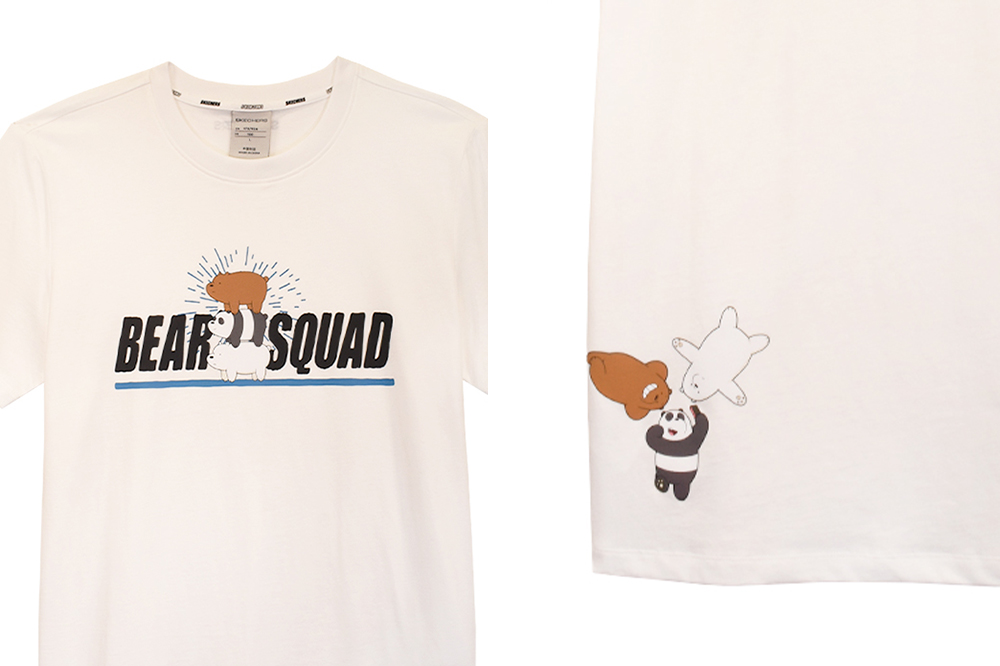 While most of us wish we were Chloe and have the bears as our best friends, this white tee invites you to join their bear squad. The bears also appear on the back of the tee, serving as companions while you're out with your crew too.
All the adult tees are retailing at $39 each.
Kids collection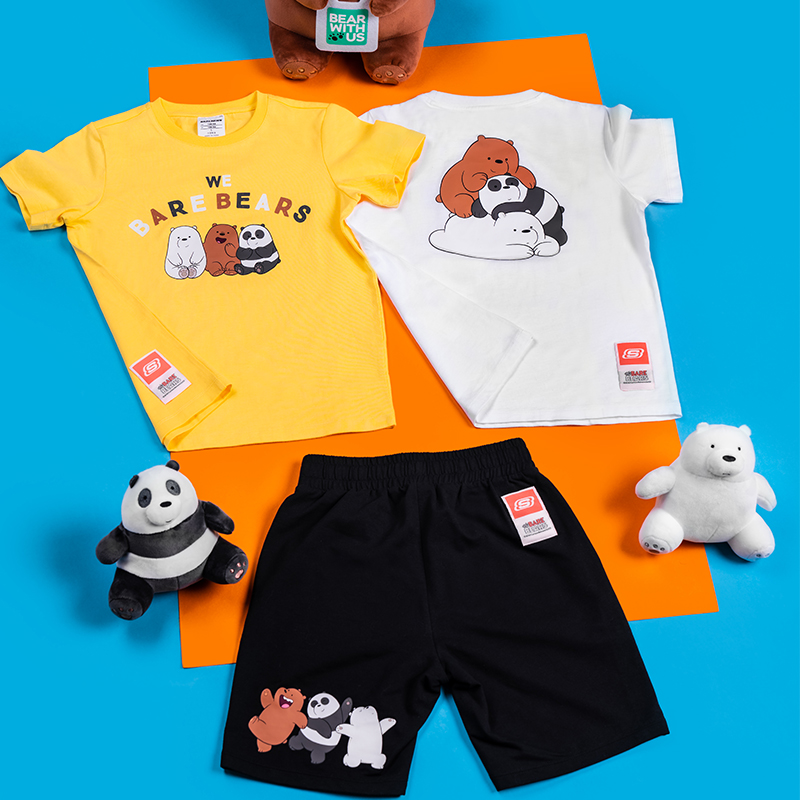 Kids can also enjoy yellow and white tees in adorable baby bear designs. A matching pair of black shorts with the adult bears dancing in a corner is also available for $39 each.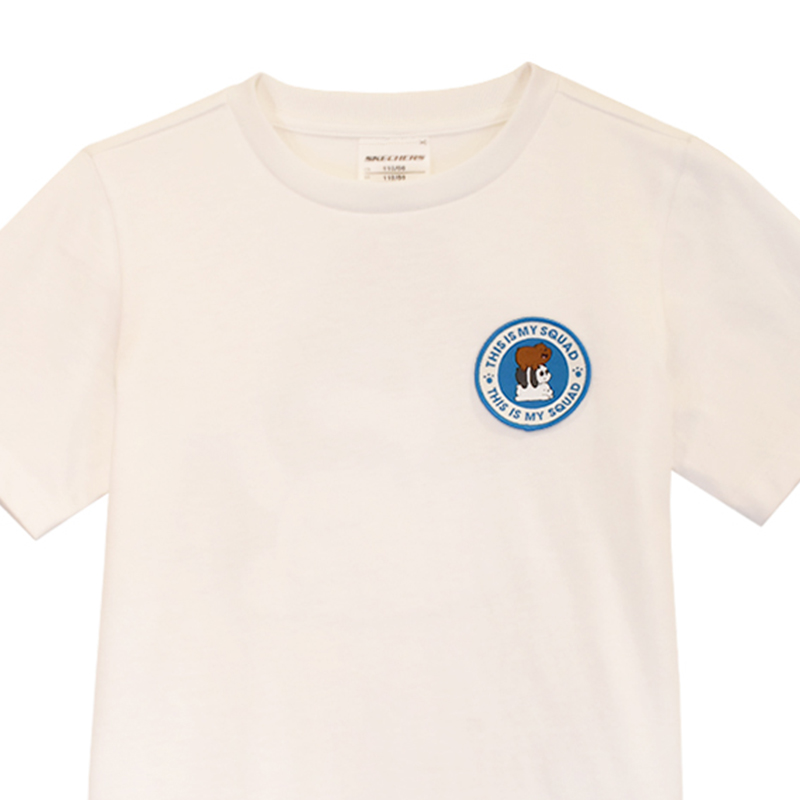 There's also an additional white tee of Ice Bear being flattened under the Bear Stack, oblivious to Grizzly who seems to be having fun at the top. All of the kids' tees are retailing at $29 each.
The Skechers x We Bare Bears Tees Will Add Some Warmth & Fuzziness To Your OOTD
Whether your favourite character is the loud and obnoxious Grizzly, shy Panda or silent Ice Bear, the Skechers x We Bare Bears collection brings these personalities to life. This collection will be available on Skechers online website and in selected concept stores, as well as on their official Shopee and Lazada websites from 27 October 2021. 
All images courtesy of Skechers.
Also read:
Suntec City's New Winnie The Pooh & Friends Pop-Up Store Has IG Worthy Backdrops & Exclusive Merch