Donate Your Old Shoes Through Soles4Souls initiative
Soles4Souls is having another shoe donation drive!
If you have a pair of worn, but still wearable shoes sitting around on your shelf that you don't mind decluttering, consider bringing them down to Million Building at Kallang Bahru.
Million Lighting is collaborating with Soles4Souls on its corporate social responsibility programme. This initiative seeks to bring used and new footwear to people in India who might have difficulty affording a new pair.
The details of the donation drive are:
Date: 18 to 31 October 2019
Time: 7am to 7pm
Address: 203 Kallang Bahru, Million Building, Singapore 339340
Looking for: New or gently worn footwear of all kinds
Also read:
10 Places To Donate Clothes In Singapore—Gowns For Stillborns, Low-Income, Teenage Mums
How the initiative began
Nana Au-Chua, an employee of Million Lighting, was inspired by a story of how a 12-year-old girl collected 1,200 pairs of shoes by herself.
She contacted Tennessee-based charity Soles4Souls to bring its shoe redistribution initiative to Singapore.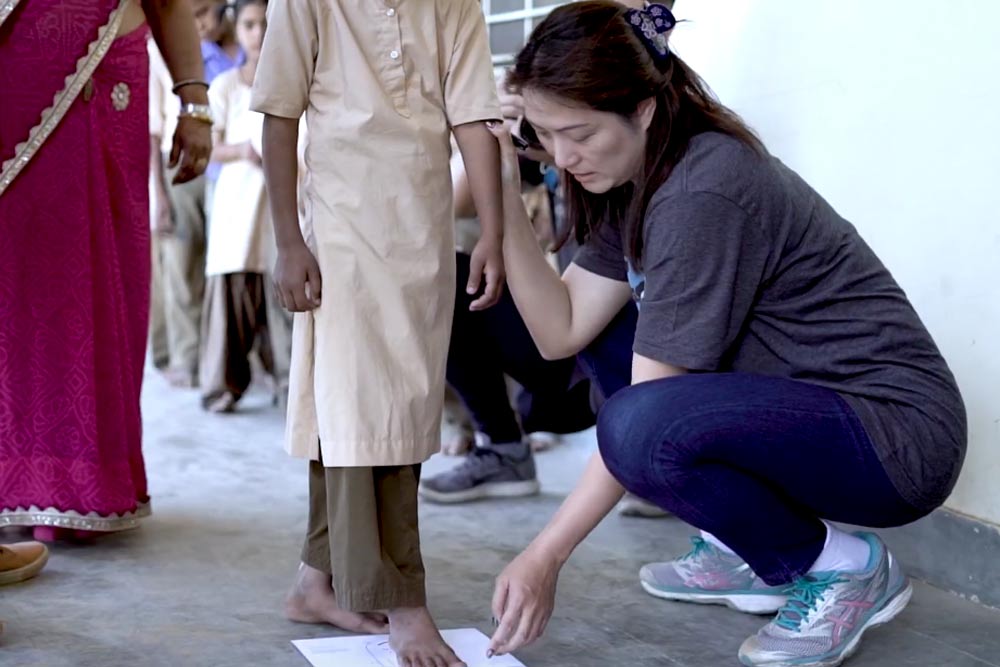 Source
Nana measuring the feet of a shoe beneficiary
Founded in 2006, Soles4Souls has given out more than 30 million pairs of shoes in 127 countries.
According to its website, Soles4Souls is an organisation that "advances its anti-poverty mission by collecting new and used shoes and clothes from individuals, schools, faith-based institutions, civic organizations and corporate partners, then distributing those shoes and clothes both via direct donations to people in need and by provisioning qualified micro-enterprise programs designed to create jobs in poor and disadvantaged communities."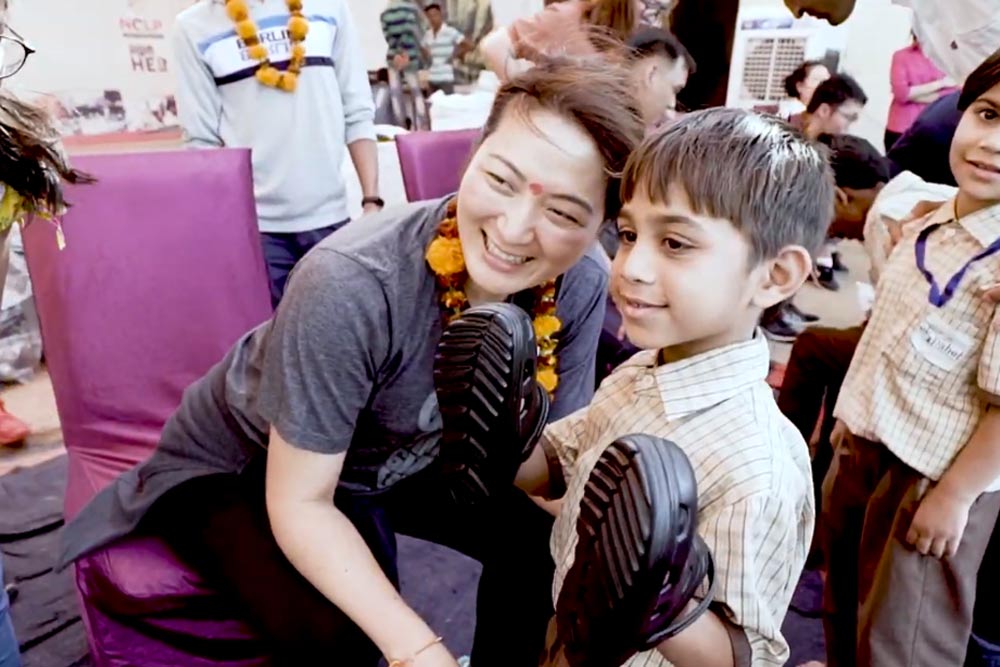 Source
Nana and a happy shoe beneficiary
Also read:
12 Animal Shelters To Volunteer At In Singapore Even If Cleaning Poop Is Not Your Thing
Helping kids who might be involved in child labour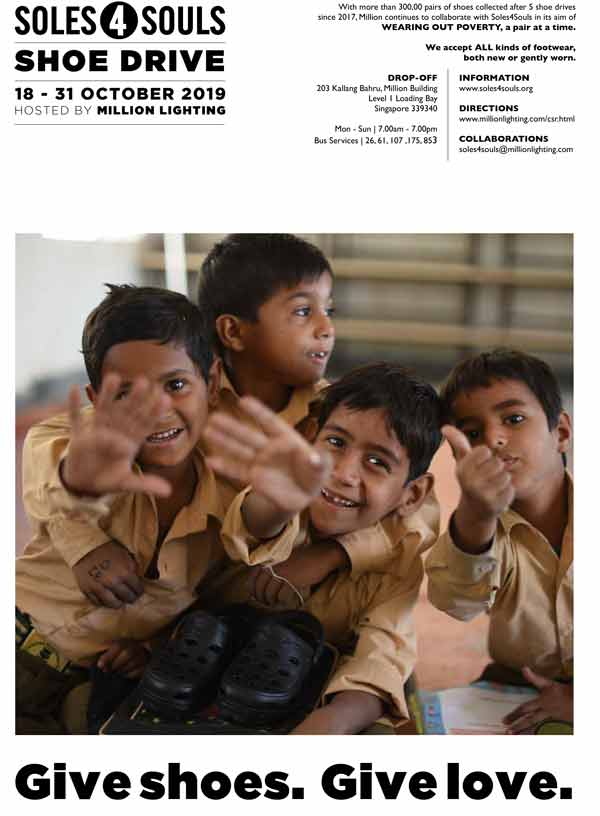 Besides providing them with shoes, Nana and other members of Million Lighting also go down to India to work with children and their families, particularly if they are involved in potentially exploitative child labour or begging.
They network with charitable organisations like the Mother Teresa Foundation to bring impoverished children the help and supplies (such as shoes) that they need.
Donate Old Shoes Through Soles4Souls
Bring down your used but wearable shoes to the Million Building at Kallang Bahru from 18 to 31 October 2019 and families in India will benefit from your kind donation.
Also read:
Cover image: Source