Where To Donate Clothes In Singapore
If you're like most girls in Singapore you probably love to shop. But to make wardrobe space for your new buys, you probably declutter every once in a while.
But instead of throwing away a perfectly good dress or blouse because it was "so last season", give your clothes a new lease of life and do a good deed when you donate them to these local organisations.
For babies who have passed on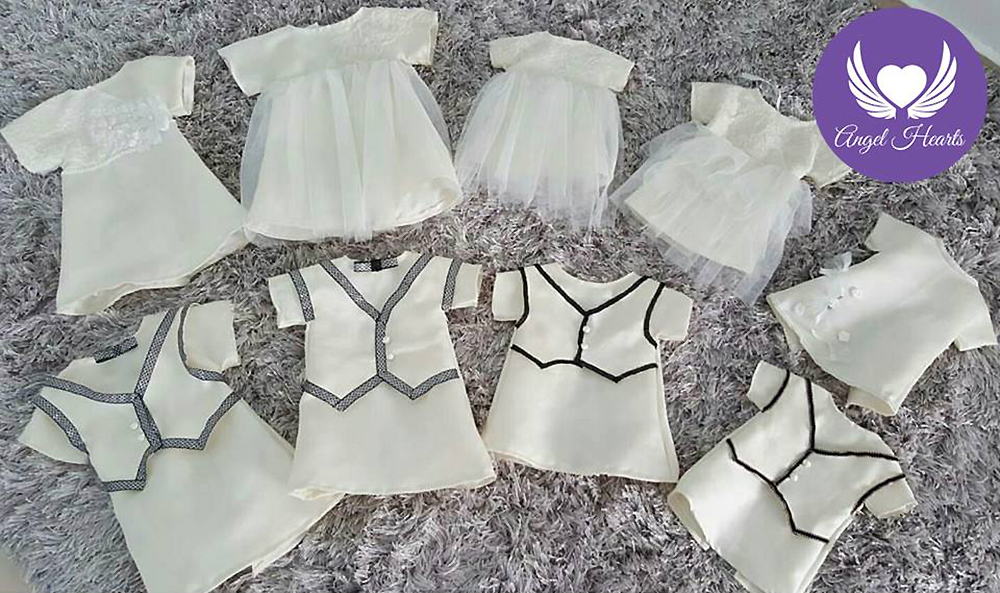 Launched in 2016, Angel Hearts creates baby clothes or 'angel gowns' for babies who do not make it home from the hospital. Crafted from donated wedding gowns and bridal wear, the gowns are hand-sewn by volunteers so babies can be dressed in burial-appropriate clothing on the final leg of their journey.
What to donate:
Lace fabric, duchess satin (in yards or bolts), white bias tapes, pearl buttons (1cm), white ribbons (width less than 0.5 inches), printed fabric/canvas which can be made into hand-sewn items, DIY jewellery supplies like Swarovski crystals.
How to donate:
By courier: Email contact@angelhearts.sg for more details.
By mail: Address package to Angel Hearts, My Mail Box 884383, S(9191911).
How to volunteer:
Email contact@angelhearts.sg with your area of expertise or sign up here.
For survivors of domestic violence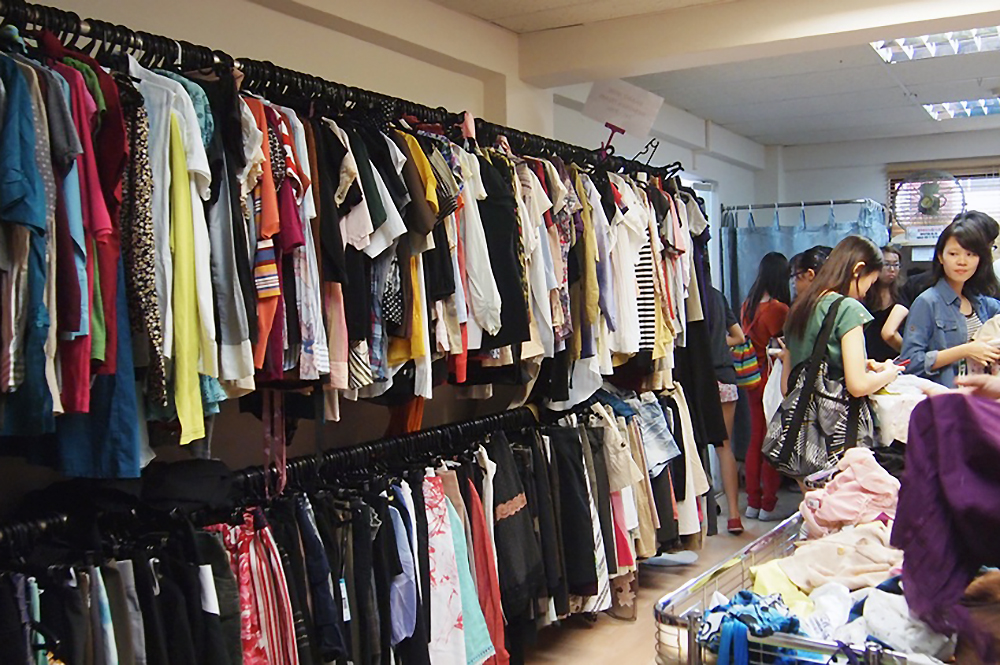 If you're into thrift shopping, you've probably heard of New2U. Run by the Singapore Council of Women's Organisations (SCWO), the thrift shop stocks clothes which start at S$1, ranging from vintage party frocks to formal blazers. Bargain hunters will know they can sometimes find designer pieces in mint condition.
Proceeds go towards the Star Shelter, a temporary refuge for women and their children who are victims of violence), and other SCWO initiatives.
What to donate:
Clean, preloved men, women, and children clothing, books, toys, bags, accessories, shoes, crockery and utensils.
How to donate:
By dropoff: Indicate "Donation for New2U" on the bags you leave at the SCWO Centre at 96 Waterloo Street (open daily from 9.00am to 10.00pm).
Visit New2U Thrift Shop:
Address: 96 Waterloo Street, S(187967)
Opening hours: 10.30am to 2:30 pm, Monday to Friday
For low-income women to secure jobs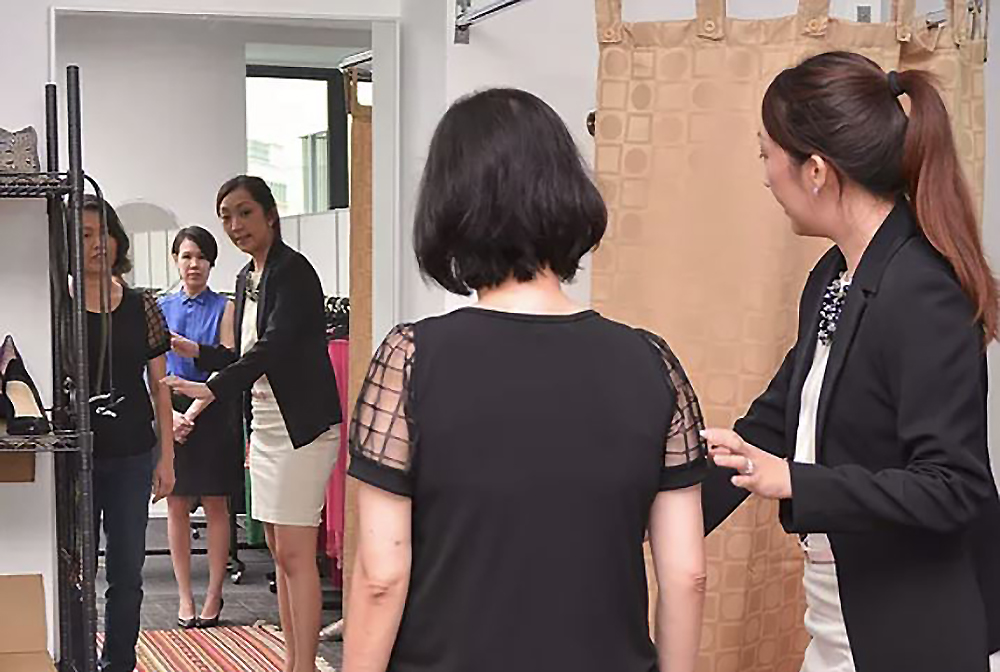 Image Mission manages Dress For Success Singapore with the aim of helping women from low-income and disadvantaged households score jobs. Not only do they provide these women with a suitable office outfit, but also coach them on how to present themselves well at job interviews.
What to donate:
Currently, due to space constraints, Image Mission is only accepting clothes which are size 16 and above.
Work-appropriate clothes, neutral colour bags, or low-heeled office shoes.
How to donate:
By drop off: Call 6747 6510 or email info@imagemission.org for an appointment.
For low-income women who cannot afford bras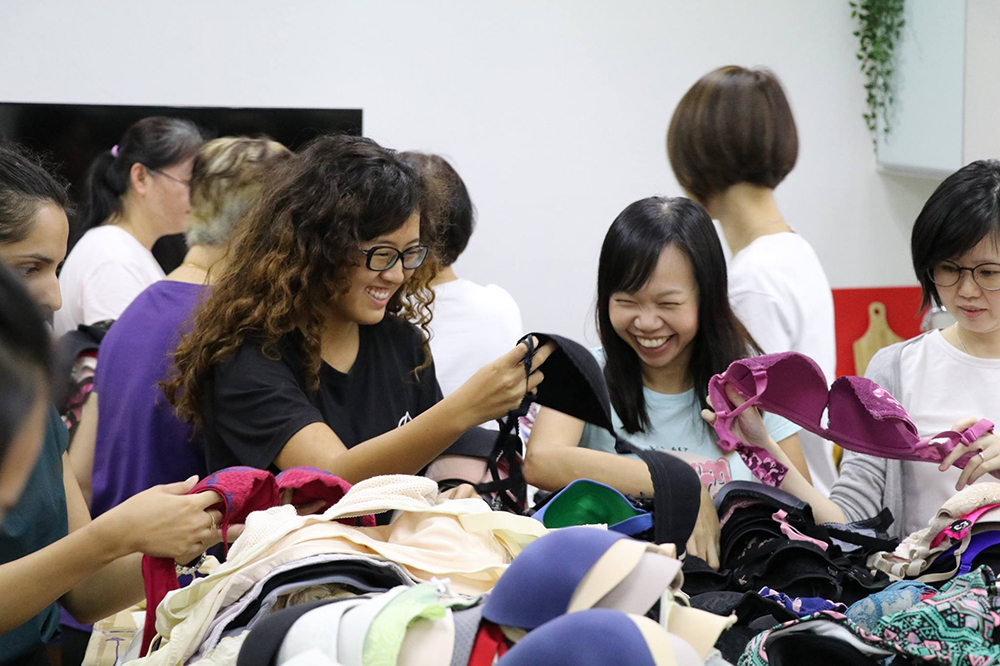 Uplift Project Singapore aims to provide bras in usable condition to communities of women who cannot afford the taken for granted, but necessary, undergarment.
What to donate:
Size 8 to 18+, A to E cup in good condition, including crop top styles, nursing bras in any condition, reusable nursing pads, mastectomy bras and breast prostheses, swimwear, new underpants, fabric nappies (secondhand or new).
How to donate:
By mail: Currently, Uplift Project Singapore are only accepting donations to women in the Philippines. To be notified of their next local drive, follow their Facebook page.
For struggling teenage mums
5. Babes Crisis Pregnancy Support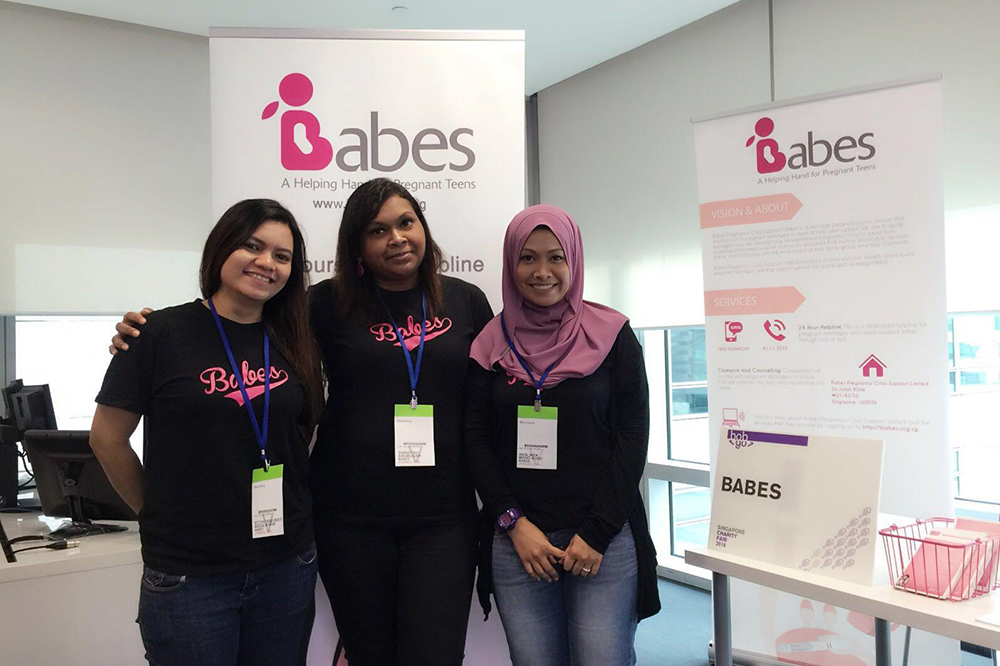 To help local pregnant teens (aged 21 and below), Babes Crisis Pregnancy Support offers counselling and support so these teenagers are able to make informed choices for their pregnancies.
What to donate:
Formula milk for babies (zero to six months), diapers (newborn to six months), baby clothes (zero to two years), breast pumps, baby cots, milk bottles, baby bath tubs, and prams.
If you'd like to make an online cash donation, you can do so here and here.
How to donate:
By dropoff: Email hello@babes.org.sg for an appointment.
How to volunteer:
Sign up here.
Also read:

For textile recycling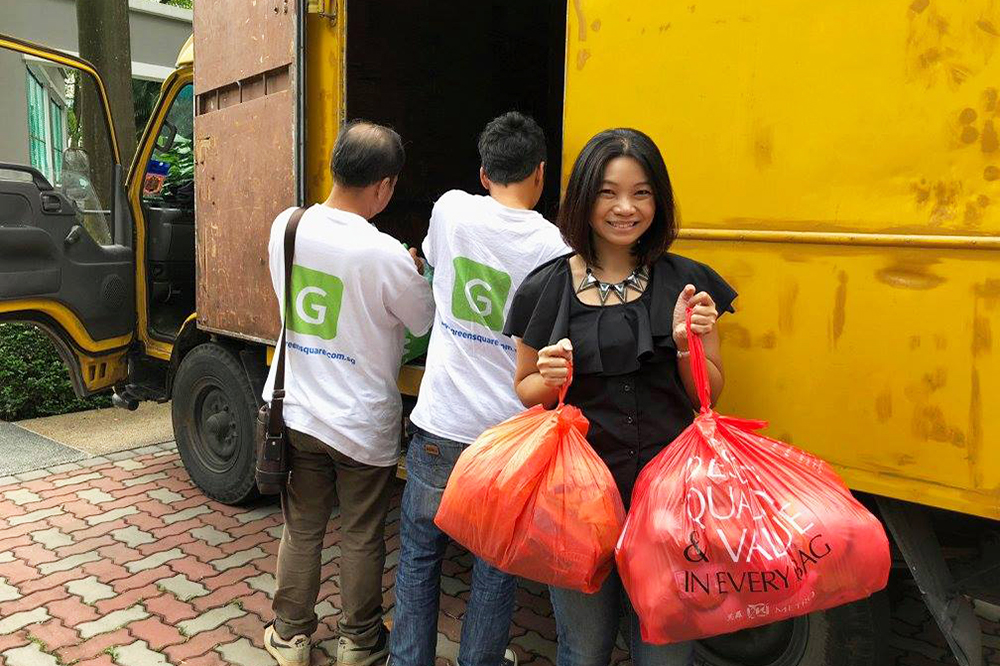 Green Square is an enterprise which provides free textile recycling services. They sort clothes which are still in good condition for resale and recycle the rest into industrial cleaning cloth. 5% of the annual profits are donated to a local children's charity.
What to donate:
Clean clothes, wearable paired shoes, household linen (e.g. bedding and curtains), accessories, belts, and bags.
How to donate:
By collection: For items >10kg, schedule a collection here.
By dropoff: For items <10kg, drop them off at Foliage at United Square (#01-58), Zhai at Tanglin Mall (#02-26), or The Green Collective at OneKM mall (#01-25/26).
For helping charities and social initiatives raise funds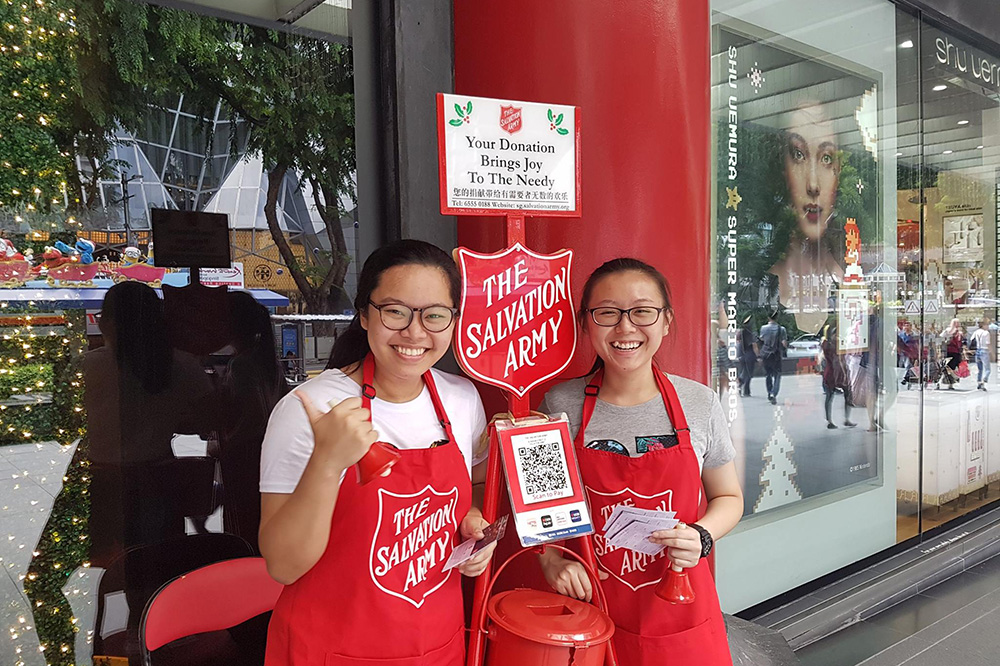 The Salvation Army is an organisation which reaches out to the various disadvantaged and vulnerable groups in our society. In 2017, 94 cents of every dollar from the Social Fund was spent on nursing and rehabilitation projects and children's homes.
What to donate:
Pre-loved or new clothing, furniture, household goods, electronic devices, stationery, toys, and books.
If you'd like to make an online cash donation, you can do so here.
How to donate:
By collection: (Only for bulk items such as furniture and big appliances) email donor@SMM.salvationarmy.org, use the online booking form, or call 6288 5438 for an appointment.
By dropoff: See full list of donation booths here.
How to volunteer:
View existing volunteer opportunities and sign up details here.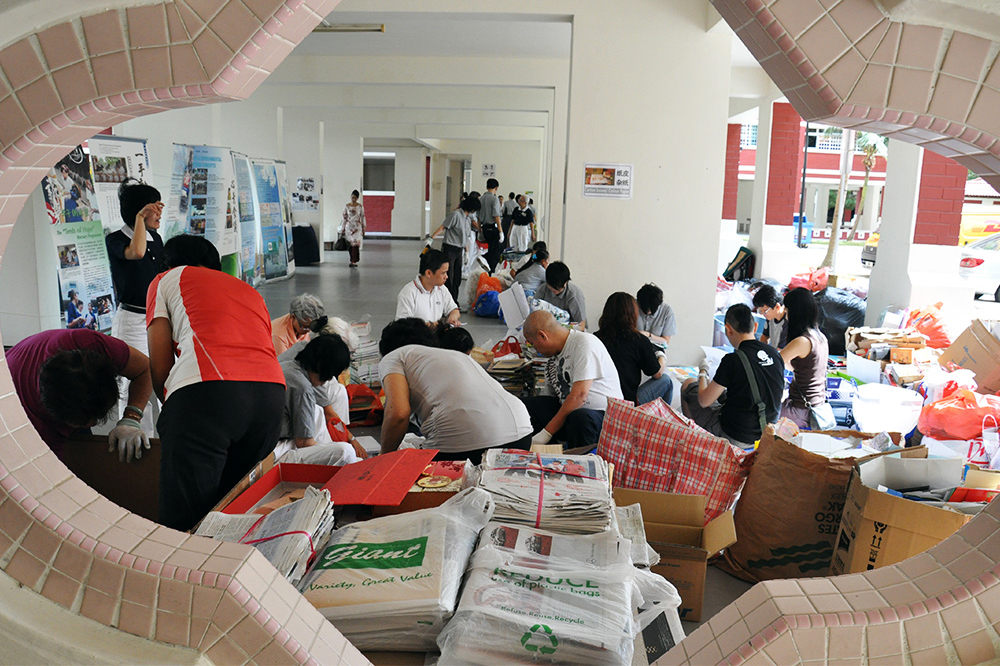 Every second Sunday of the month, volunteers from Buddhist organisation Tzu Chu collect and sort recyclables which are later sold. Proceeds go to the Tzu Chi Singapore's General Fund and are used to fund charities and provide healthcare and education.
What to donate:
Preloved clothes, electrical appliances, school bags, leather, belts, shoes, soft toys, paper, newspapers, books, magazines, cardboards, carton boxes, plastic bags, bottles, containers, CDs & DVDs, aluminium cans, computers, printers, TVs, DVD players, fans, ovens, rice cookers, glass bottles, umbrellas, and ironing boards.
How to donate:
By drop off: Head to your nearest recycling point, see recycling points here.
How to volunteer:
Sign up here.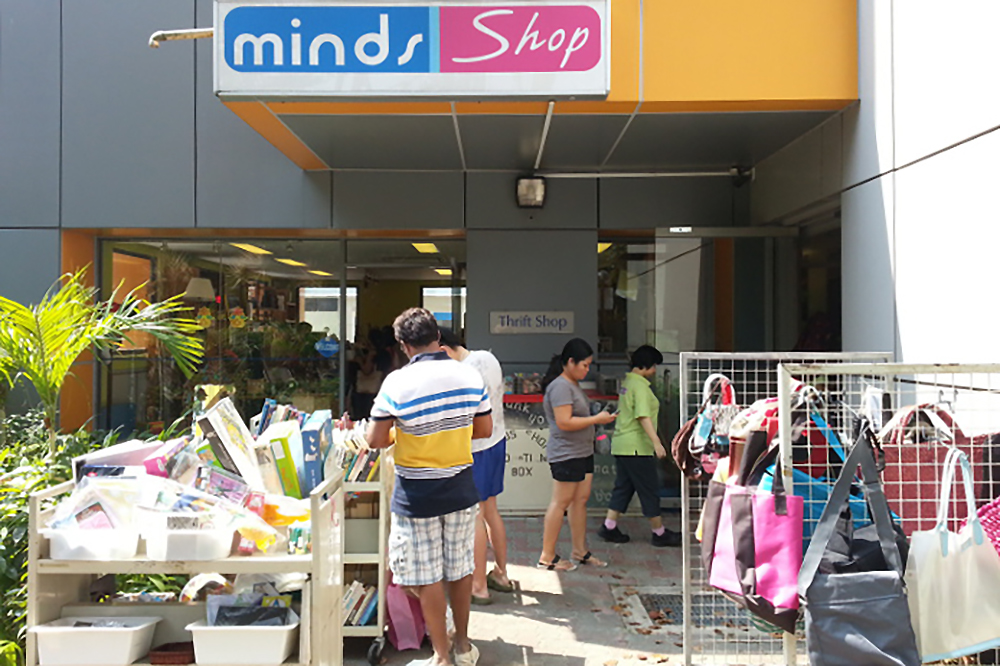 MINDS (Movement for the Intellectually Disabled of Singapore) run special education schools, employment development centres, training and development centres, homes and a hostel to provide for persons with intellectual disability in Singapore.
MINDS runs four thrift stores as a way to raise funds and more importantly, as an avenue for persons with intellectual disability to gain experience, earn an allowance, and interact with customers.
What to donate:
Clothes, bags, books, small furniture, household items, toys and more in good, usable condition. See full list here.
If you'd like to make a cash donation, you can do so by cheque and filling in the donation form.
How to donate:
By drop off: Bring your items to the nearest MINDS thrift store to you. See all locations here
By pickup: (Only for bulky items) email shawalindah.hq@minds.org.sg or call 8180 2095.
How to volunteer:
Call 6481 6697, see more details here.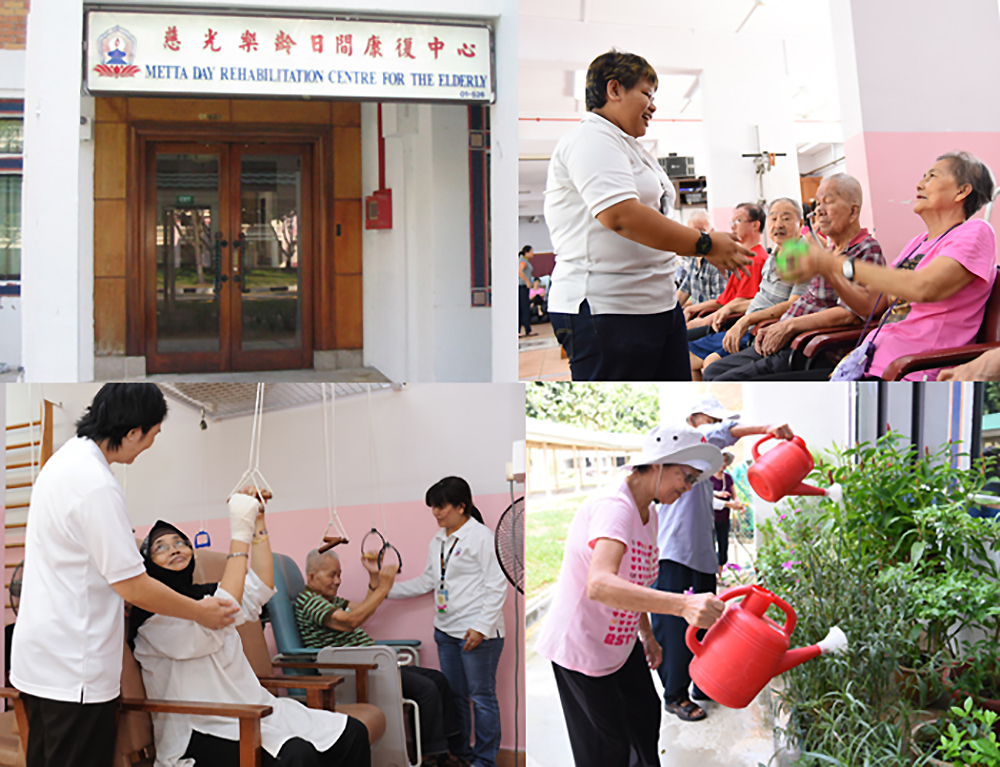 Metta Welfare Association has nine welfare centres providing residential and daily support for those with special needs and the elderly. The collected goods and raised funds will go toward these programmes which provide quality health care and welfare services.
What to donate:
Clothing in good condition, belts, handbags, books, newspapers, used computers, laptops, IT peripheral (e.g. hard disks), mobile phones, and Li-ion batteries.
If you'd like to make an online cash donation, you can do so here.
How to donate:
By drop off: Put non-electronic items in plastic bags before placing them in the bin located in the basement carpark of Metta Building at 32 Simei Street 1 (access via side gate, open daily 7.00am to 7.00pm, except on public holidays).
How to volunteer:
Sign up here.
Donating Used Clothes Singapore
When you donate your pre-loved items, not only are you doing your part for the environment but also you're channelling resources where they're needed most.
Also read:

Cover image: Source