Solo Travel Destinations In Asia And Europe  
Solo travel builds your confidence, allows you to gain perspective and meet interesting people. Yet, even though travelling solo has the potential to change your life, planning your first trip alone can be extremely daunting and scary. 
If you've caught the travel bug but are not sure where to start, here are 9 countries in Asia and Europe I have personally been to — both alone and with friends — that could be perfect for your first solo travel adventure.
1. Taiwan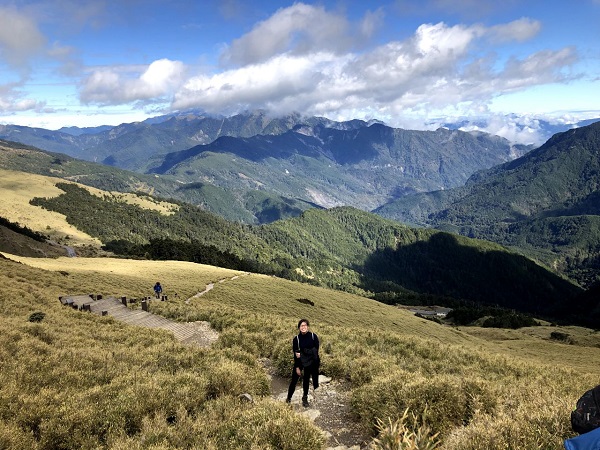 Taiwan is a good mix of all things wonderful: amazing street food (you'll need extra stomach space for the fragrant bubble teas and savoury flamed beef cubes), bustling city life and rich culture.
What I love about Taiwan is that it is as safe as Singapore, and the people are nice and hospitable. However, do note that most of their items are written in Chinese, so some knowledge of Mandarin would be helpful in communicating more efficiently with the locals.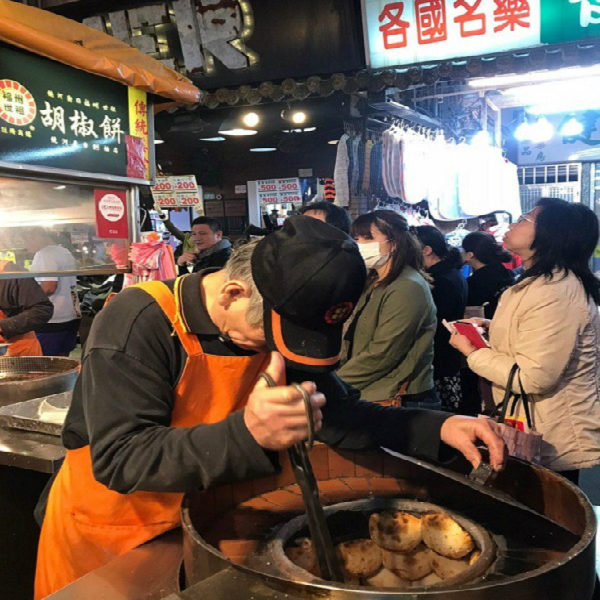 Night markets have some of the best food in Taiwan
If you're after some peace and quiet, seek respite in mountains such as Hehuanshan and Alishan where you can plan a day hike, depending on where you are. It is also good to bear in mind that areas near or at the countryside such as Cingjing Farm and Hehuanshan can be quite difficult to get to, so try to arrange the necessary transportation prior to the trip.
2. South Korea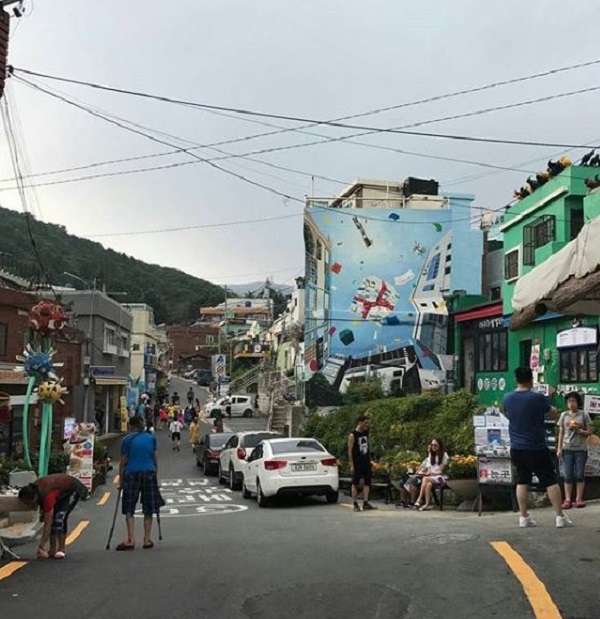 With its extensive transport network and a hip cosmopolitan vibe to match, South Korea is a top destination for many female solo travellers. Do not be fazed if you don't know the language, as places like Seoul are easy to get around, and locals tend to be friendly and speak a mix of Korean, Mandarin or English.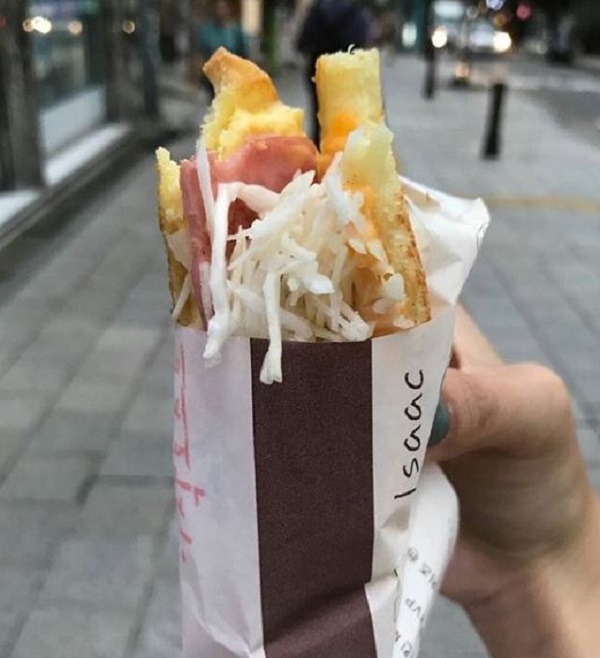 Issac Toast is a must in South Korea
Seoul's streets are filled with a plethora of food (try naengmyeon and jajangmyeon) and shopping options, and I love the fun and upbeat nightlife culture in Hongdae. If cities are not your thing, there are also more laid-back alternatives like Busan. Busan's Gamcheon Culture Village has pastel-coloured houses similar to that of Italy's Cinque Terre, art galleries and street art that you can appreciate on a relaxing stroll around the area.
3. Vietnam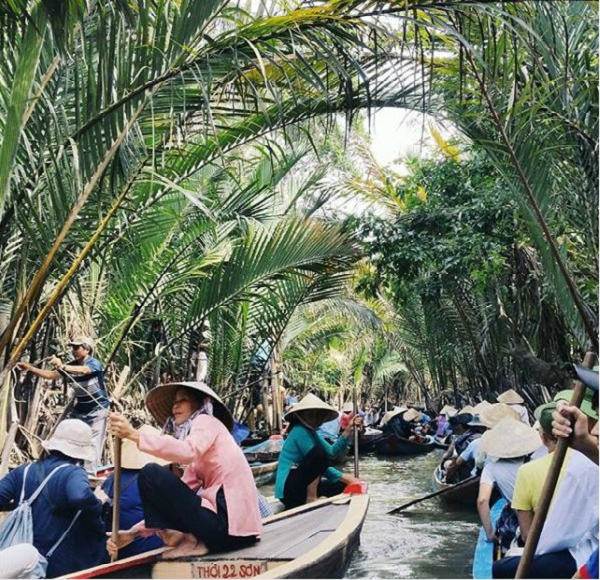 While the frenzied traffic requires some getting used to, Vietnam is an ideal place for a solo female traveller looking to backpack across Asia. With its tropical vibes, and a good mix of urban life and picturesque landscapes, Vietnam provides adventure and relaxation in spades.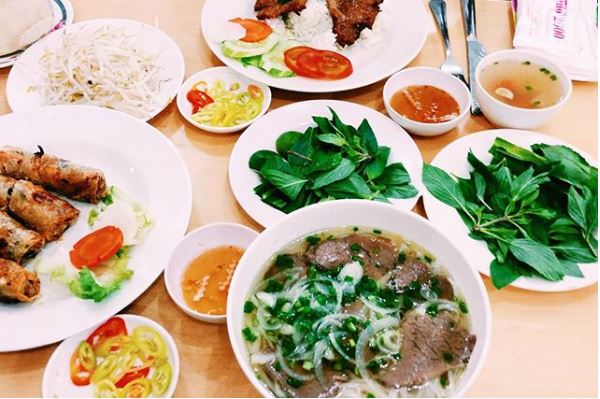 In my short time in Ho Chi Minh City, I signed up for a motorcycle food tour, where I made friends with some nice Vietnamese university students who brought me on a food tasting adventure around the city, while travelling on a motorbike. I also personally loved shopping at the touristy Ben Thanh Market for some cheap thrills from haggling. 
4. Germany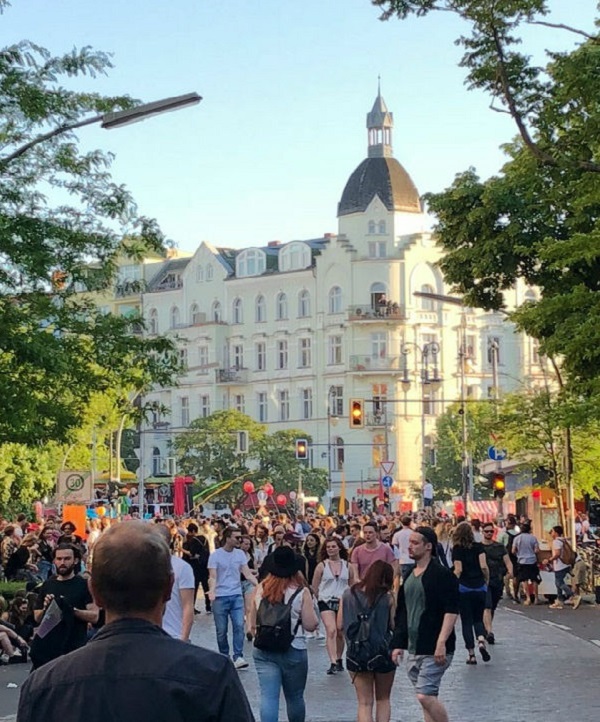 Having stayed in Berlin for half a year, I found it a safe and interesting place for a girl who wants to explore an alternative space on her own. There is so much to see in this country, and you will definitely appreciate the chill, anything-goes attitude of the Germans. Depending on the cities, places like Munich tend to be a little more expensive, while Berlin is known to be a lot cheaper.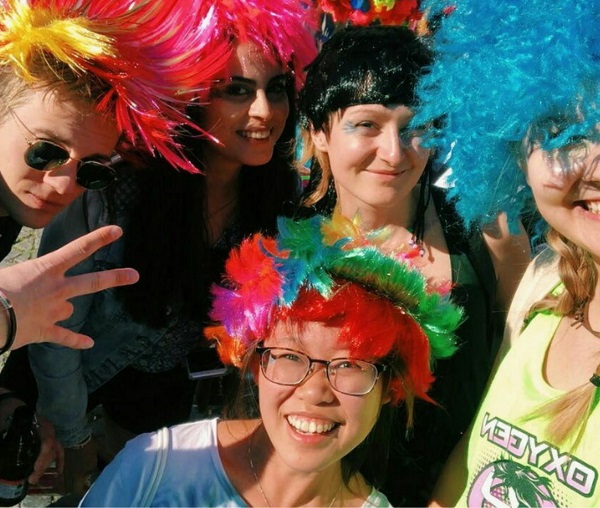 Go on a tour around Berlin and learn about its rich history while basking in the city's vibrant cultural landscape. Spend a day soaking in the relaxed atmosphere at Mauerpark as you set up your own barbecue and watch live karaoke performances, go thrift shopping, or experience the city's legendary club scene at night. For some quiet #metime, head to Potsdam for a day trip and walk among luscious greenery in a garden curated by a king.

Also read:
My Solo Backpacking Trip To Israel And Palestine Under S$1,500 For A Month
5. Switzerland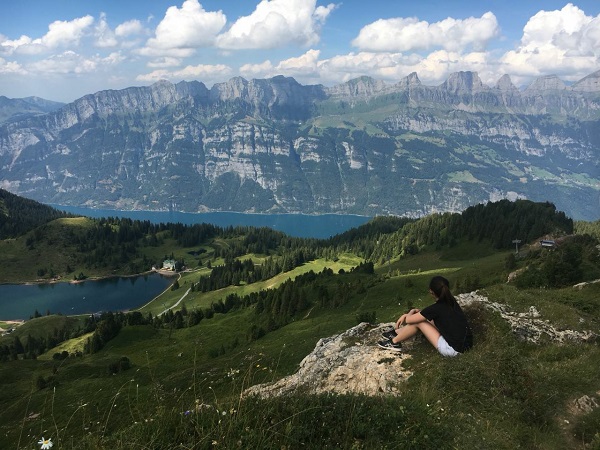 Switzerland can be an expensive place to visit if you have a tight budget, but the clean air, friendly locals and gorgeous views more than make up for it. If you budget your expenses carefully, Switzerland is perfect for a solo travel adventure, with just the right amount of picturesque nature mixed with quaint city life. While Switzerland has four national languages — German, French, Italian and Romansh — most people can speak English in many areas, and it is relatively easy to get around.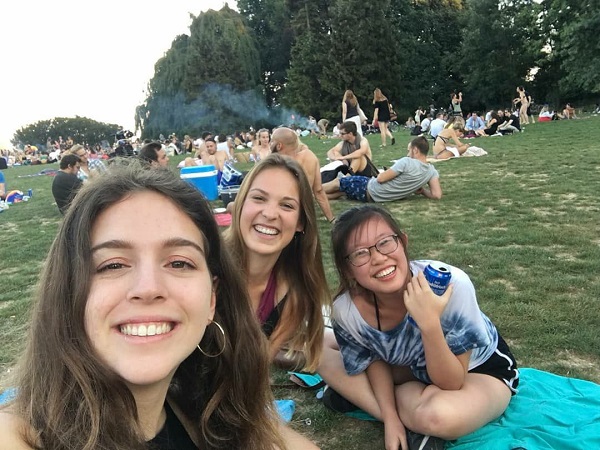 My perfect day in Switzerland would be a hike in Flumserberg — a part of the Alps that is a lot less touristy as compared to the others. Here you can meet many locals on their treks, and lots of cows grazing freely on the green pastures. The view is breathtaking and the hike itself has varying levels of difficulty to cater to people with different fitness levels. If you prefer cities to nature, you can explore medieval towns like Lucerne, Bern or Lauterbrunnen, as you make your way around the country.
6. Netherlands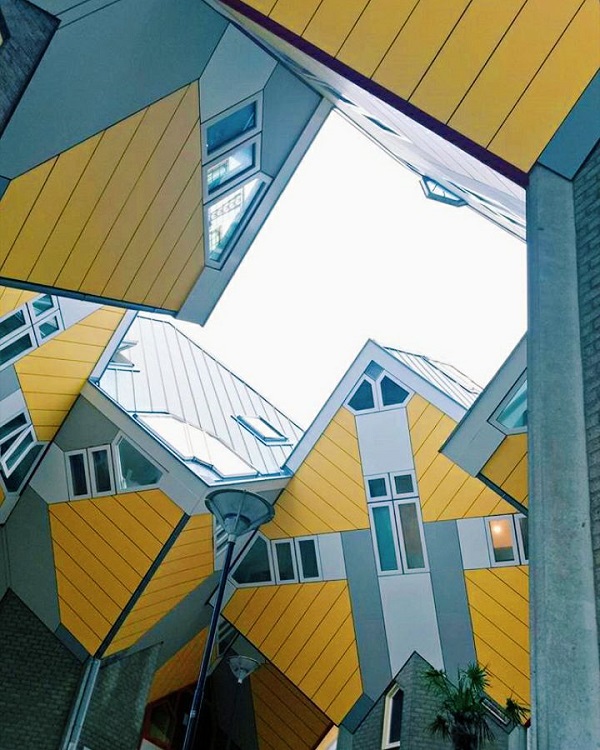 With its vibrant city life mixed with a scenic landscape of brick roads and canals, Amsterdam is a bucket-list destination for many. Yet, there are so many other parts of Netherlands that are often left unexplored, which I find perfect for a young solo traveller.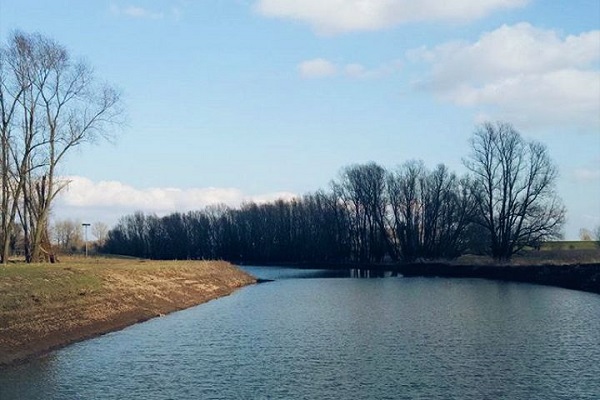 I especially loved going on day trips to smaller cities like Nijmegen and Arnhem — the people are super friendly, and you get to take in awe-inducing landscapes and eat the freshest seafood in the area. If you're a city junkie, you can go stop by Rotterdam, though I found it rather similar to Singapore, with its skyscrapers and businesslike exterior.
7. Poland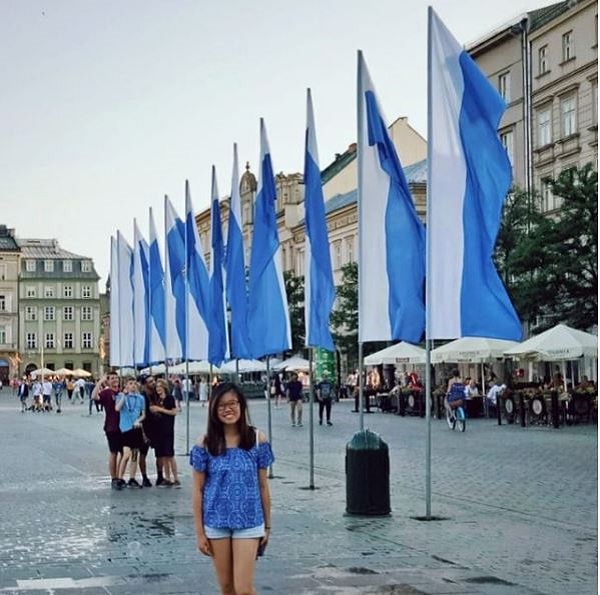 There is a common misconception that Eastern Europe is unsafe and dangerous, leading to this part of the world being relatively unexplored by female travellers. Having been to these countries myself, I would like to emphasise that this is far from the truth. Countries in Eastern Europe like Hungary and Poland are not only safe and clean, they are appealing in more ways than one, and they cost only a fraction of what you would spend in big cities like London, Paris or Rome.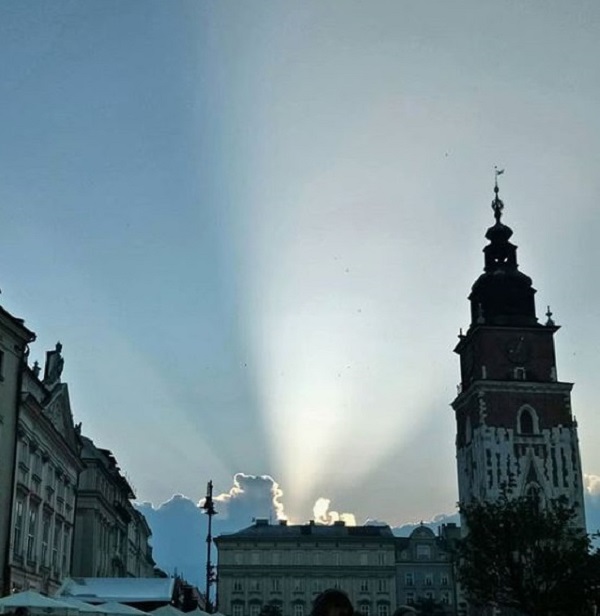 If you love your cafes, Poland offers some of the best cafes I've been to, with top-notch food and coffee at only a fraction of the price of cafes in Singapore. Food aside, Poland's streets are home to some of the most vibrant music scenes in the region. The buskers I came across in Krakow are some of the best I've seen in the world. It is possible to just sit for hours in the town square with a cup of coffee, listening to them play.
On a more serious note, Poland is also rich in history and has a dark past in World War II. Book a day tour to Auschwitz and learn about the largest concentration death camps ever created. It puts a lot of things into perspective, and is a chilling and humbling experience.
8. United Kingdom and Scotland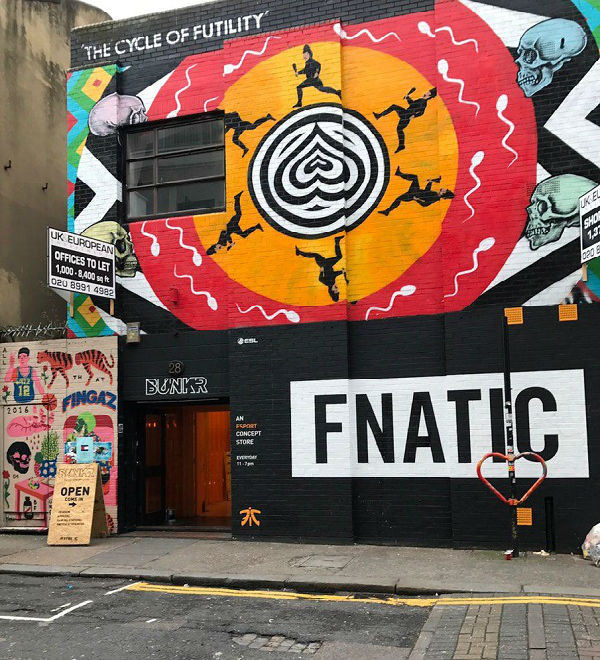 Street art at Shoreditch in London
The UK may seem like an overplayed and overrated choice, but there's no denying that it is one of the easiest countries to navigate for solo female travellers. If you're a fan of the arts, London is a no-brainer. Theatre geeks can queue for standing tickets to different plays and musicals like Hamlet and The Lion King, at just 5 pounds a ticket.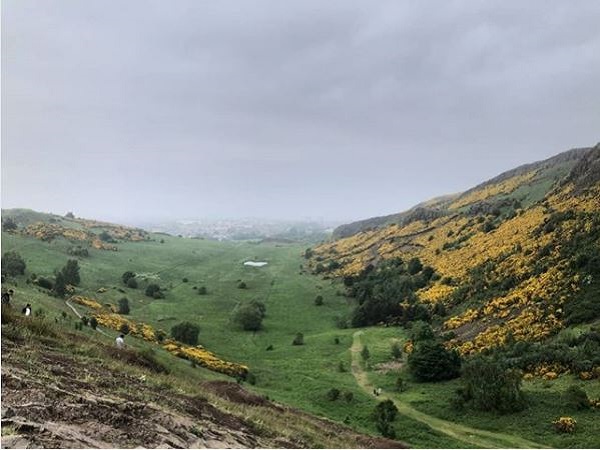 Edinburgh is quaint and fascinating, with a dark and interesting history of witchcraft and various superstitions. Sign up for a free walking tour to learn a little more about Scotland and its enchanting stories. If you are not one for tours, simply pack a picnic and have a relaxing day on top of Arthur's Seat.
9. Italy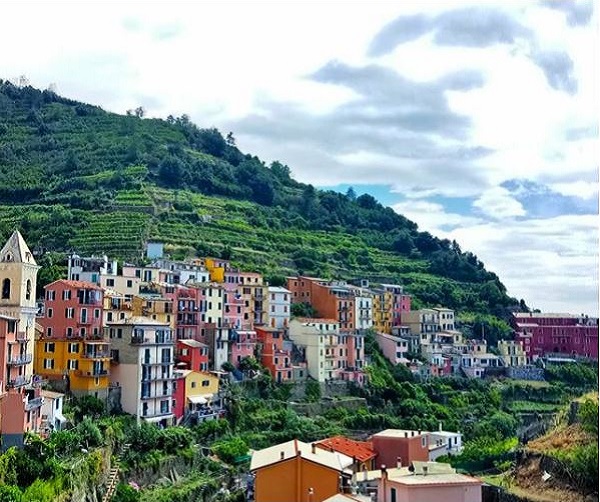 I would have beaten myself up had I not included Italy on this list. Italy has to be one of the nicest countries I've been to and even though it is not 100% crime-free (a friend of mine was robbed in broad daylight), the people I met were friendly, approachable and very willing to help.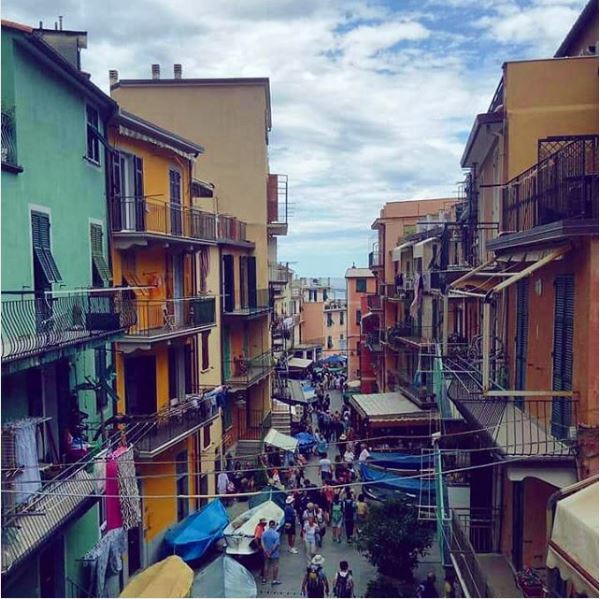 While touristy cities like Florence and Venice can get crowded, I found smaller towns like San Gimignano absolutely charming and beautiful (you can also find the best gelato there). For many Singaporeans, Cinque Terre is a must-visit. You can travel by train and visit all five islands to see the rainbow-painted buildings. Alternatively, I'd personally recommend hiking across the ridges of the coast, where you can get away from the crowds and soak in the magnificent sight of the sparkling waters.
Best Female Solo Travel Destinations
At the end of the day, the dangers of travelling are more threatening in your head than in real life. As long as you stay alert, be more aware of your surroundings and take care not to put yourself in vulnerable situations, there are many countries you can visit alone. So pack your bag, grab your passport and take the chance to embark on a solo travel adventure — you will never know what you are going to experience until you try it.
Also read:
5 Best European Cities To Visit For Female Travellers, By A Girl Who Backpacked For 3 Months