Spider Crab Bag
Spider crabs are usually found in Japanese cuisine, where cracking them is as fun as eating them. While it might look creepy to some, there are also many who love this marine creature. If you do, you're in luck since you can take one of them home. Japanese brand, YOU+MORE has released a spider crab stuffed toy that works as both a handbag and a pillow.   
The Bag
As spider crab grows in size, it will repeatedly shed its shell. To "re-enact" the moulting process, YOU+MORE has partnered with Enoshima Aquarium for this special release of the spider crab bag. 
At first, you will only see one spider crab. Once you open it up, there is actually another spider crab hidden inside.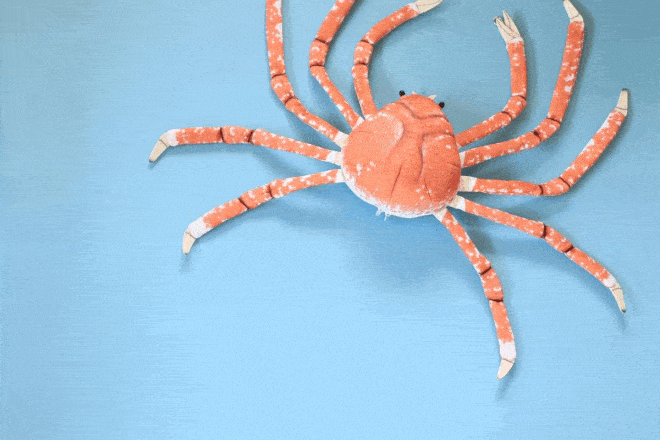 According to a blog post by YOU+MORE, they explained that prior to moulting, the spider crab has a hard shell similar to other normal crabs.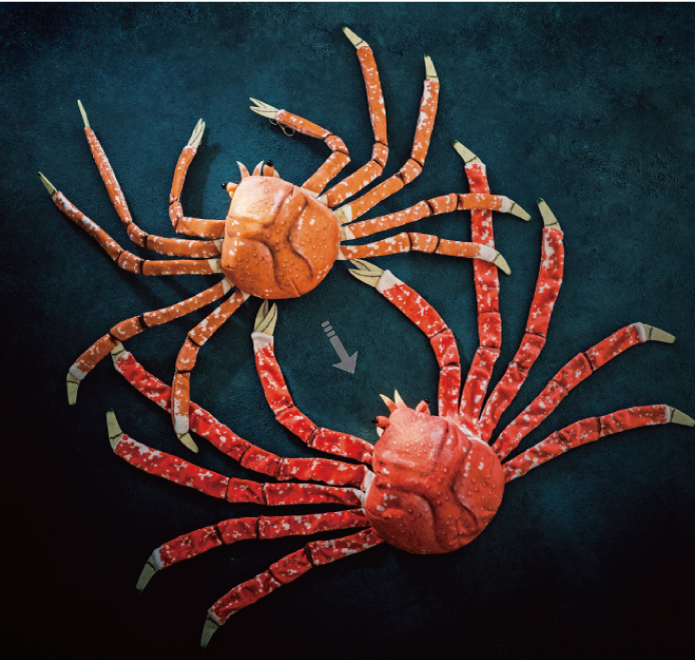 After it moults, the spider crab is actually soft and fluffy.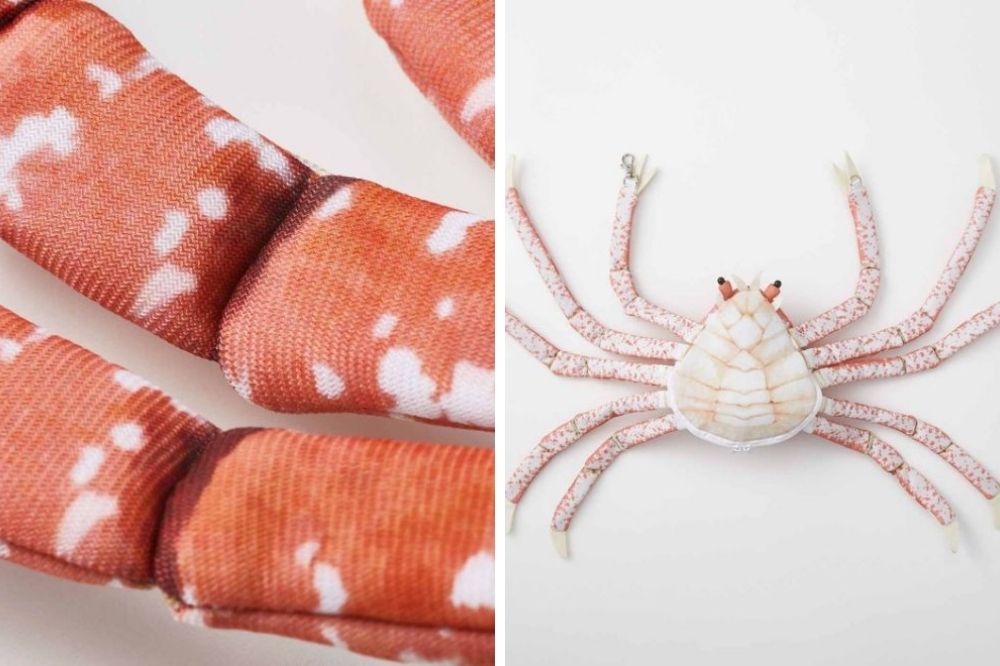 To show the difference in the hardness of the shell before moulting, a polyester material is used to make the first spider crab. The second inner spider crab is softer thanks to its bore material. 
On top of it, the subtle difference in colour before and after moulting can be seen on both spider crabs. Before it sheds its shell, it has a dull orange colour. After shedding, it appears as a bright red colour.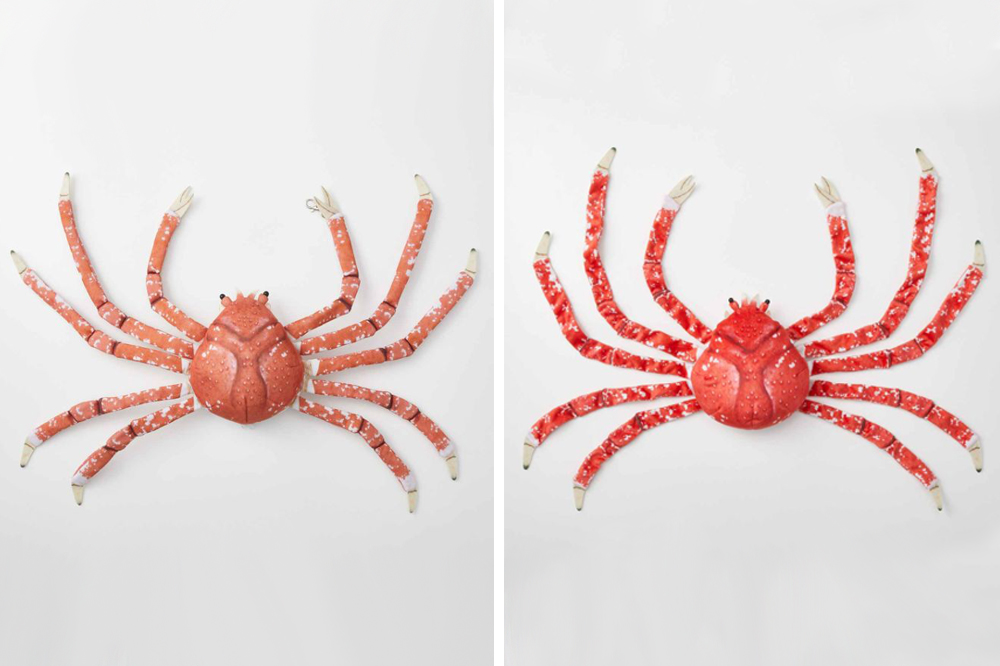 Interestingly, it is also mentioned that the spider crab is about 1.2 to 1.5 times larger after moulting. This detail is seen through the difference in sizes of both the spider crab stuffed toys.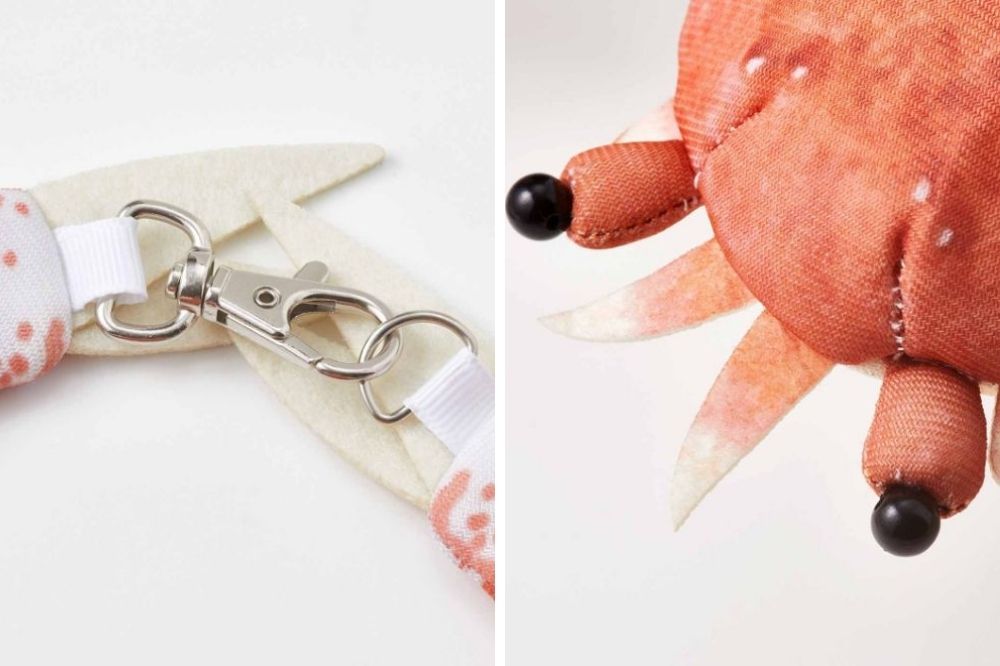 On the "leg" of the first spider crab, there is a hook where you can chain another "leg" together and transform it into a handbag.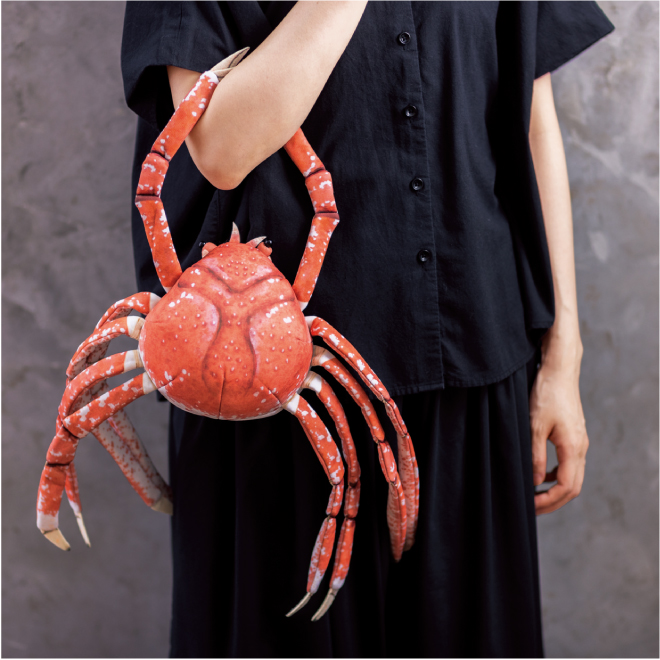 It will definitely make a huge fashion statement for your OOTD when you carry it out.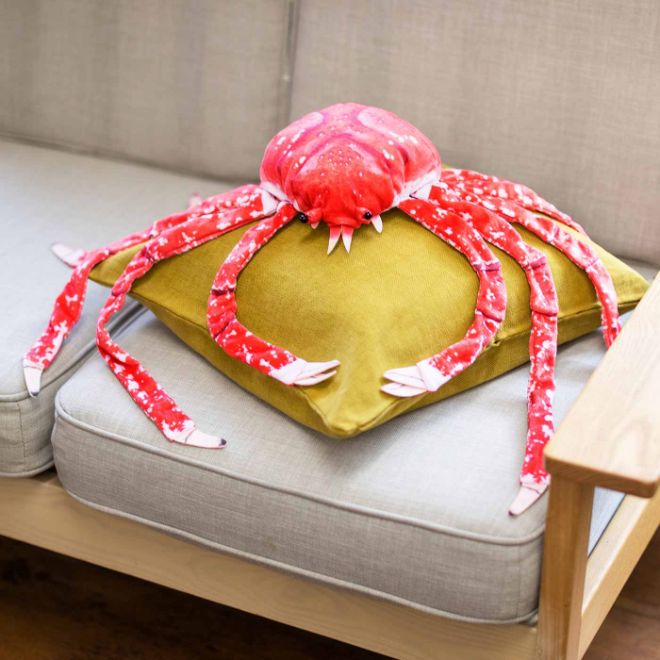 As for the second spider crab, the fluffy and soft material allows you to use it as a soft toy or as a nap pillow. 
Learn More About Spider Crabs With These Realistic Spider Crab Soft Toys
This 2-in-1 spider crab soft toy is retailing at ¥6,380 (~S$78.90) and unfortunately, is only available to those who are residing in Japan for now. Fingers crossed that air travel will be possible soon so we can also visit the spider crabs at Enoshima Aquarium. More information can be found on Enoshima Aquarium's official website. 
All images and gif courtesy of YOU+MORE. 
Also read:
Hermès Has Created Vegetable Birkin Bags Made From Real Veggies So You Can Wear & Eat Your Greens