Spy x Family Fragrances
Ask any anime fan and they'd probably name Spy x Family as one of the most popular animes these days. If you're waiting eagerly for the next season of the series that is dropping this October, there are now Spy x Family fragrances from Japanese brand Primaniacs for you to tide over the wait.  
The fragrances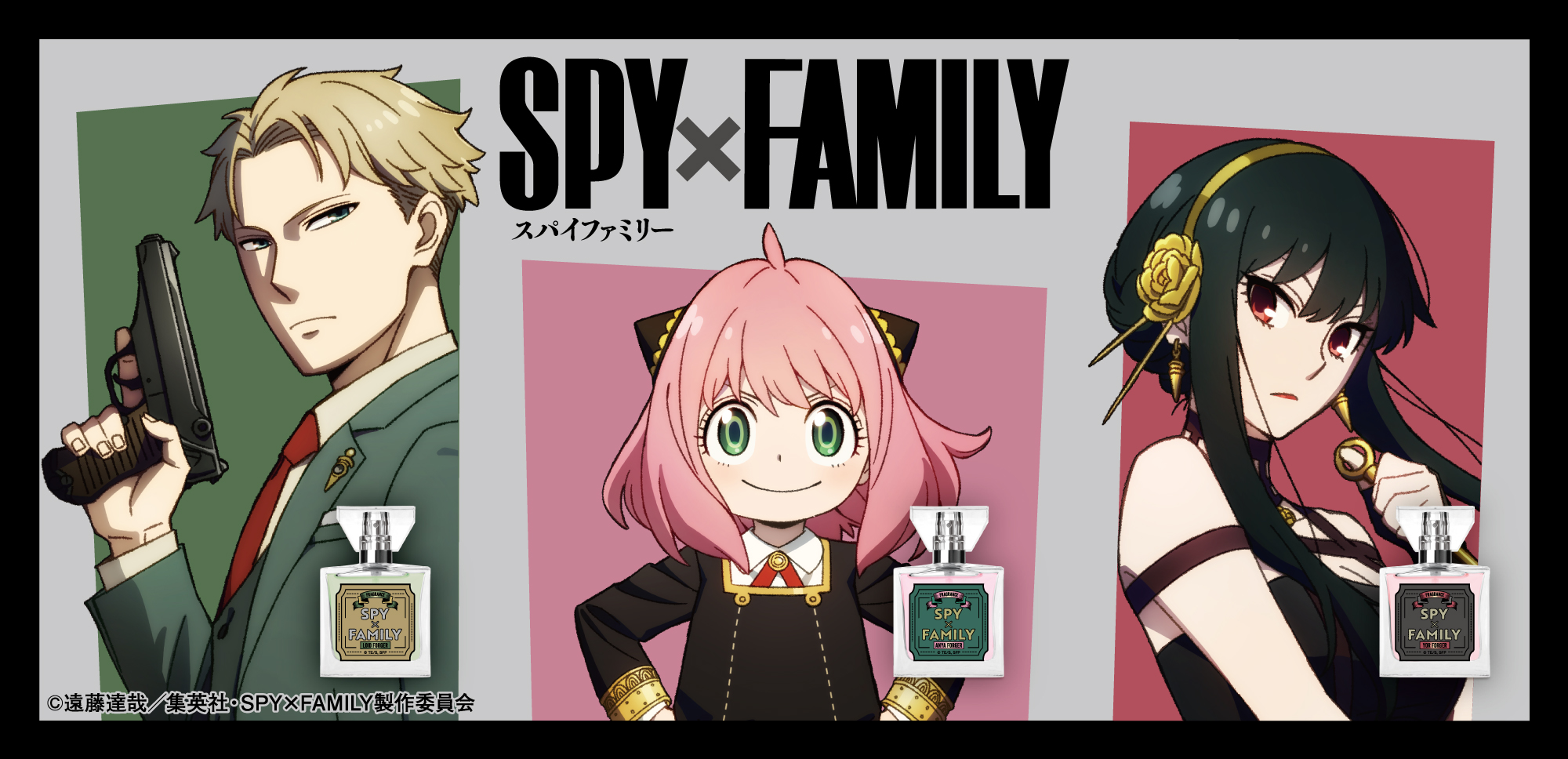 For the unacquainted, Primaniacs previously collaborated with other popular anime series such as Attack on Titan and Demon Slayer. This time around, they are working with Spy x Family for a 3-piece fragrance collection. 
Inspired by the Forger family, each fragrance features a different character like Loid, Anya, and Yor.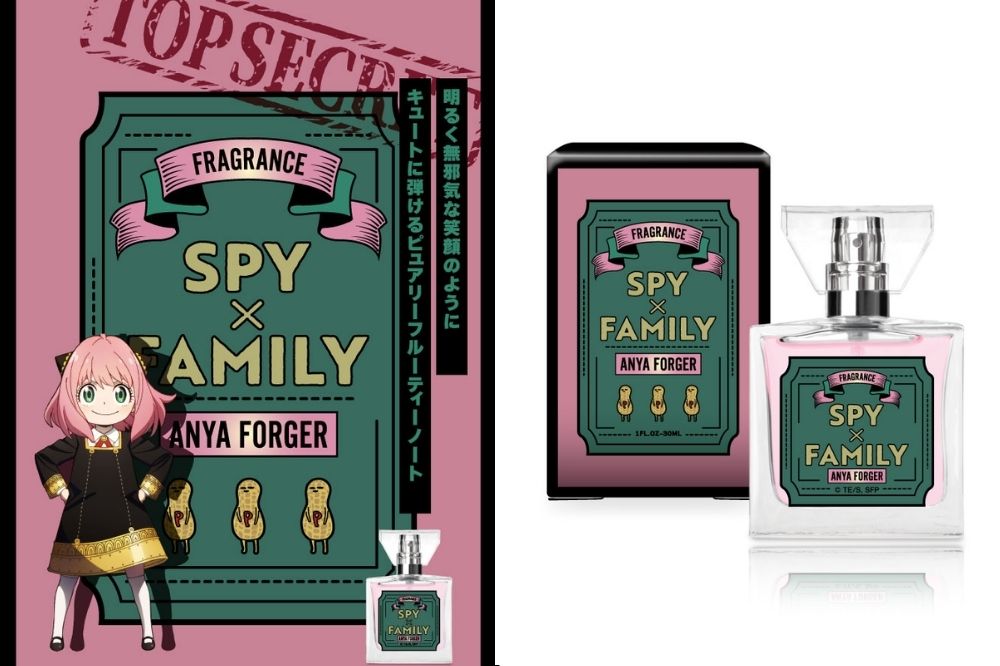 There's no denying that Anya is a picky eater ‒ she loves peanuts and dislikes carrots. Highlighting her love for the snack, the packaging of the pink fragrance features kawaii peanut motifs. 
KIV this fragrance the next time you shop for a new scent, especially if you're a fan of fruits- and flowers-themed eau de parfum. The timeless blend includes top notes of strawberry, peach, and cassis, and middle and base notes of jasmine, white cedar, and musk.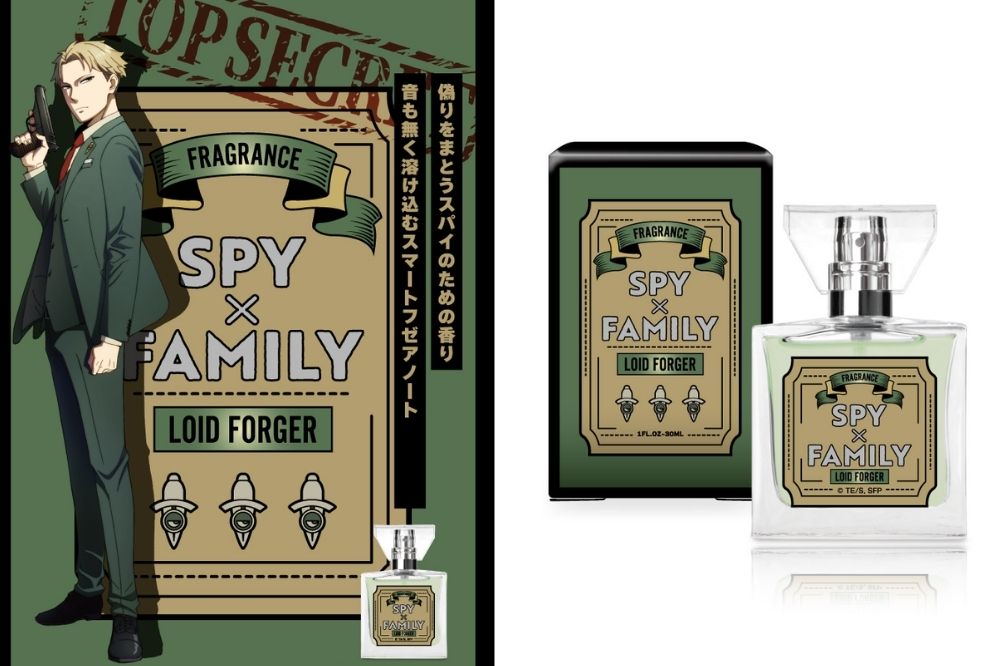 Mysterious and secretive, Loid has a clean and sleek image whenever he is out to accomplish a task. The sweet ocean, lavender, and rosemary notes in this fragrance, which finishes with a leathery and amber blend, suit his calm and collected personality.  
Since he normally dons a three-piece green suit, the fragrance also greets us in a light green shade alongside a box that features motifs of his badge.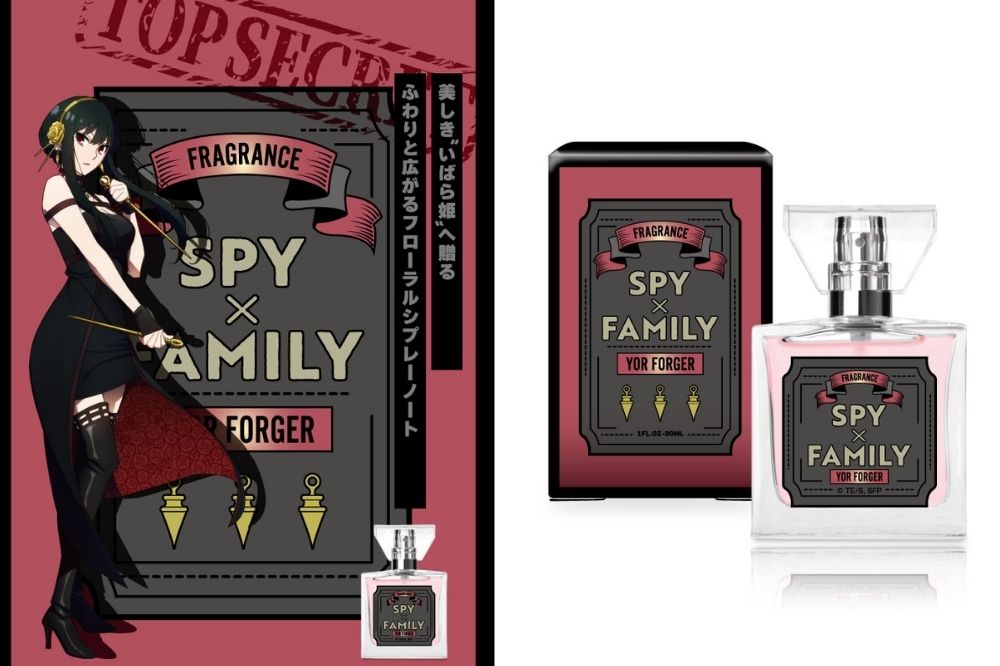 Unlike Yor's innocent and graceful appearance, she is an assassin that you won't want to mess with. This fragrance embodies her chic and straightforward personality thanks to notes like hyacinth, cedarwood, and rose, and hints of muguet and amber. 
Similar to how the aforementioned fragrances have their own designs, this one with Yor features motifs of her earrings on the packaging. 
Each Spy x Family fragrance retails at ¥6,000 (~S$60.50).
Channel Your Favourite Spy x Family Character With These Fragrances
From adorable T-shirt designs to unique fragrances, Spy x Family definitely raises the bar when it comes to releasing exclusive merchandise. 
Unfortunately, the Spy x Family fragrances will only be available in Japan starting from 26 May 2023. Interested folks would have to look out for freight forwarding services that ship to Singapore, or make it an excuse to travel to Japan.
All images courtesy of Primaniacs. 
Also read: 
UNIQLO's 2nd Spy x Family Collection Has More Kawaii Tees Of Anya & Her New Intelligent Dog Bond