SQ x Hello Kitty Exclusives and Hello Kitty Neck Pillow 
KrisShop.com is currently having a sale of up to 60% off over 600 items from 9 to 24 April 2020. Hello Kitty fans will be pleased to hear that among the items on offer are an inflatable Hello Kitty neck pillow, and a SQ x Hello Kitty collectible toy set. 
Inflatable Hello Kitty neck pillow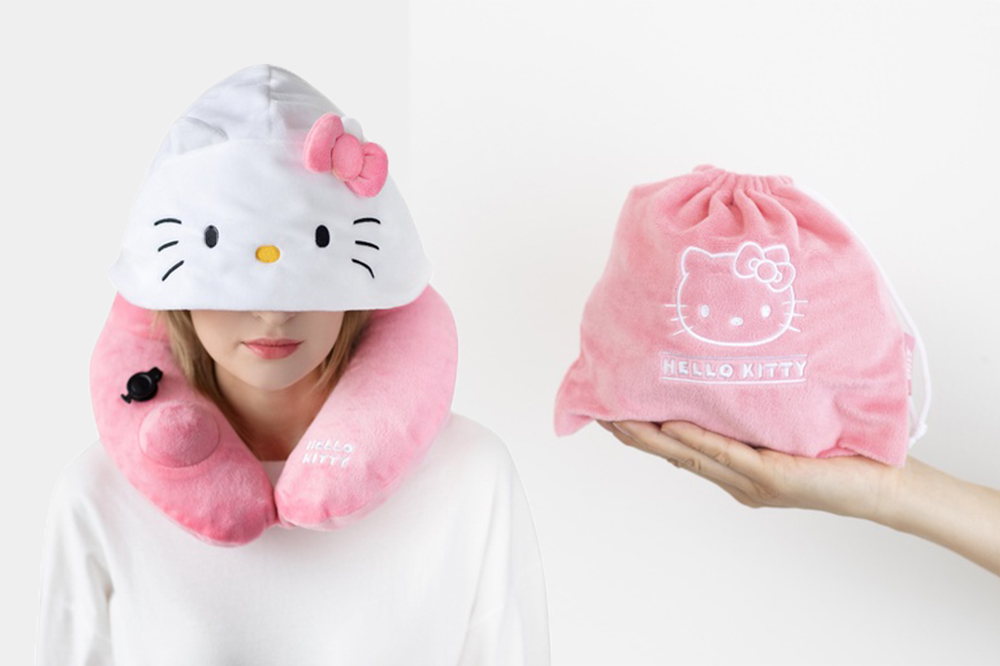 The inflatable Hello Kitty neck pillow comes in an adorable pink fluffy drawstring pouch with Kitty's face embroidered on it. The neck pillow itself is also in pink and comes with a white hood with her face, ears and bow on it.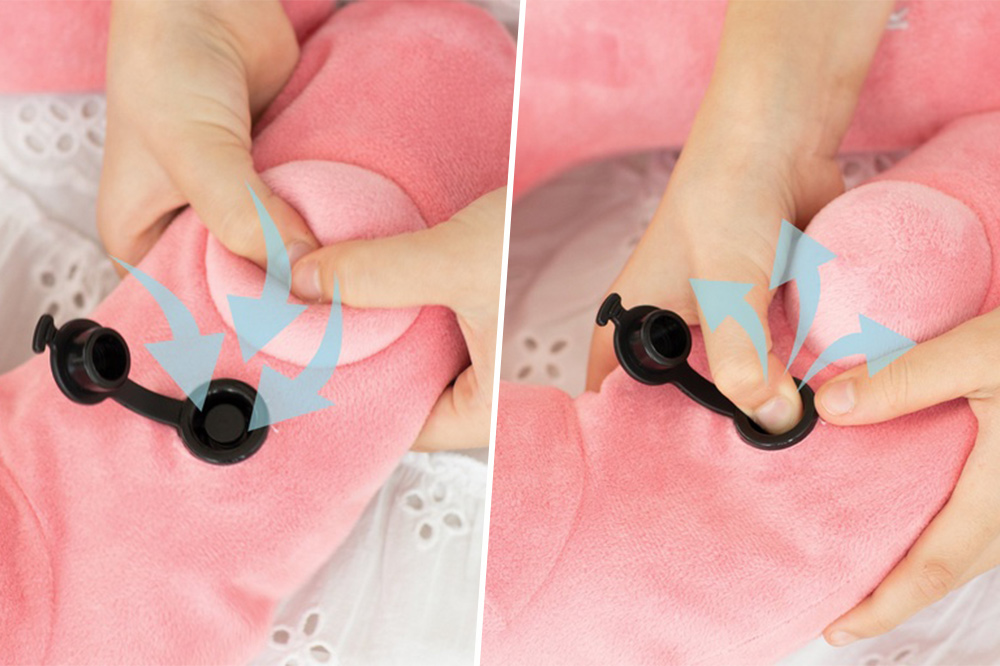 The mechanics of the pillow are simple and allow you to inflate and deflate it effortlessly. To inflate, simply open the valve and pump air in using the little squeeze pump on the right end of it. Press down on the air stopper in the valve to deflate it.
It is currently retailing for $35.40 (U.P. $59) or 4,425 KrisFlyer points.
SQ Hello Kitty Collectible Toy Set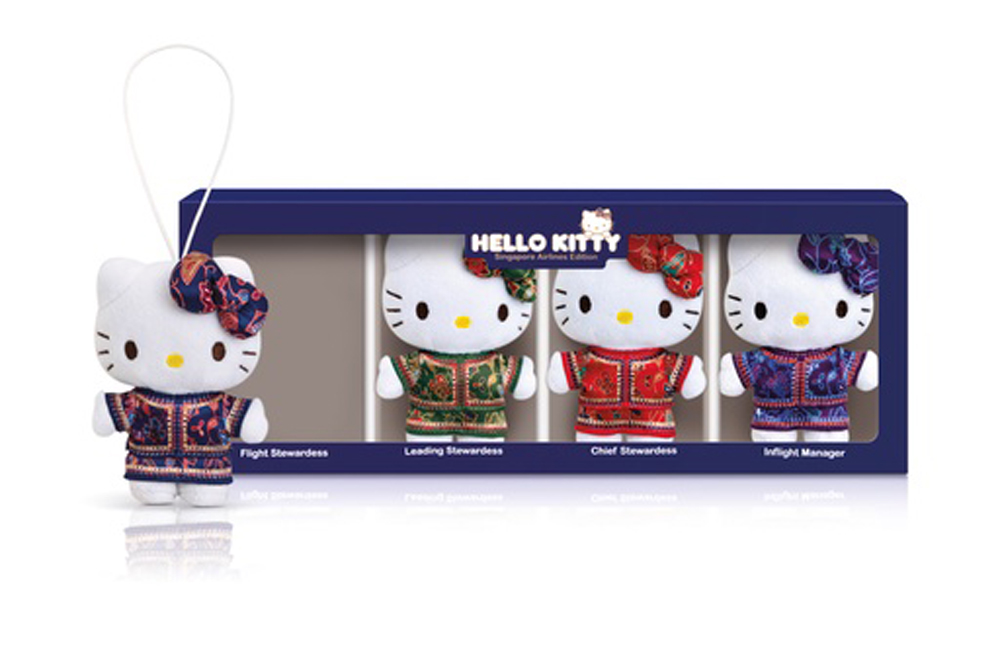 A collectible toy set of 4 Hello Kitty plush keychains is also up for grabs. These 4 plushies each don a different uniform indicating the 4 designations of the Singapore Girl—Flight Stewardess, Leading Stewardess, Chief Stewardess and Inflight Manager.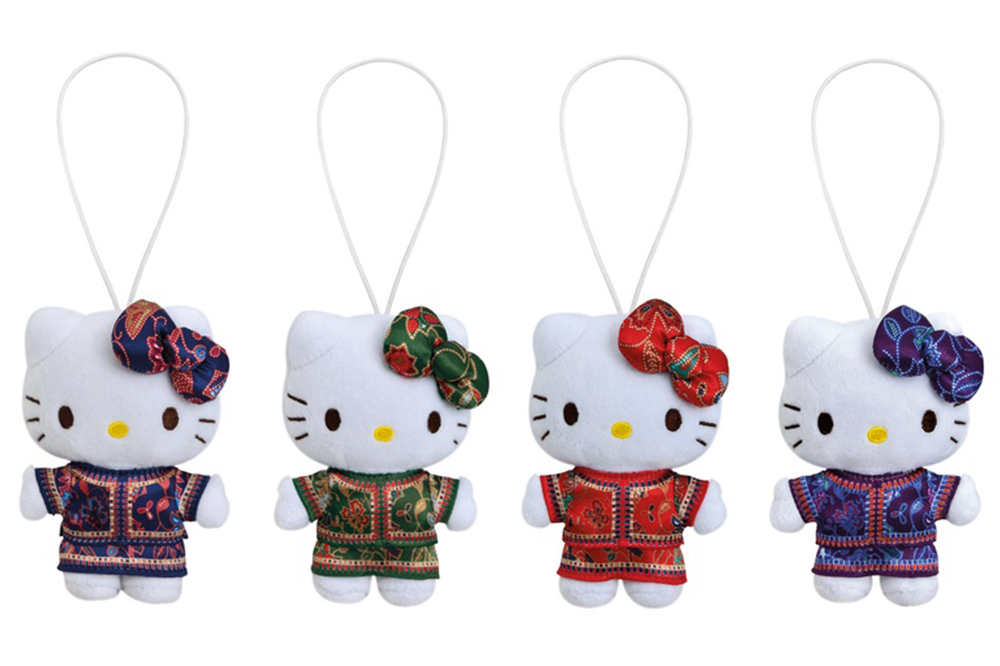 The rank of the 4 dolls can be identified by the colour of their sarong kebayas—blue, green, red and burgundy, in order of rank and authority.
A set now costs $42.50 (U.P.$85) or 5,312 KrisFlyer points.
Also read:
Sanrio x The Coop Idea Collection Includes Wireless Earbuds Featuring Hello Kitty, My Melody & Little Twin Stars
Travelmall Switzerland x Hello Kitty travel adaptor sets
There are 2 travel adaptor sets featuring Hello Kitty, which you can get your hands on now for future holidays.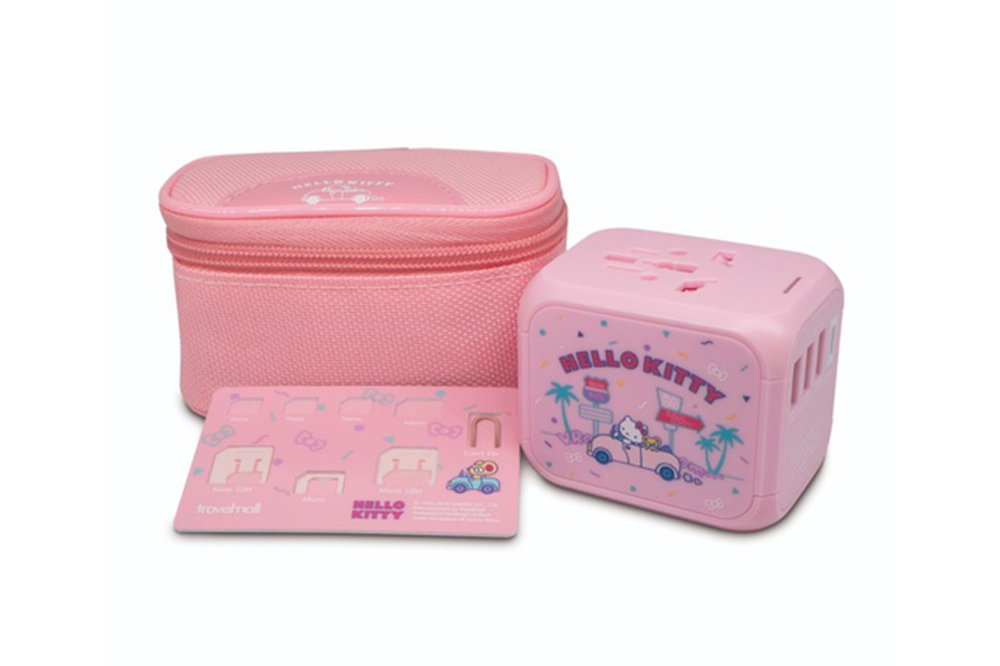 This adorable pink worldwide travel adaptor featuring a screenprint of Hello Kitty on a road trip comes with a SIM card removal set and a storage pouch. You can use it as part of your WFH set-up, since the adaptor has 4 USB charging ports and can be used with mobile phones, tablets, iPads and Macbooks. 
A set now costs $40.50 (U.P.$81) or 5,062 KrisFlyer points.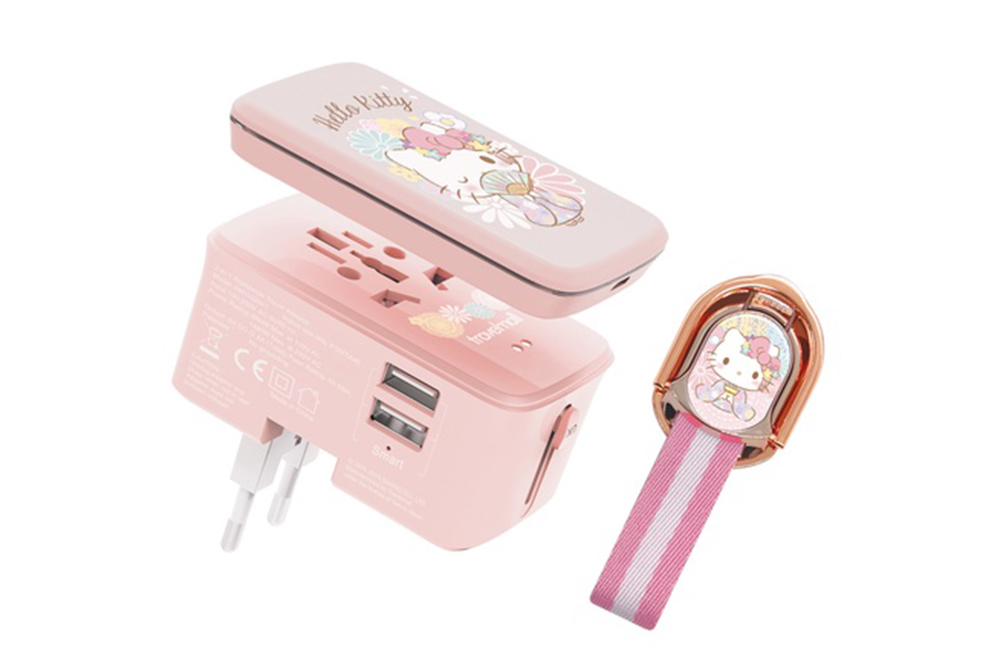 The second set is also in pink, but this time around, Hello Kitty appears to be dressed like a geisha against a floral backdrop. The travel adaptor has 2 USB charging ports and a detachable wireless charging pad, while the set includes a detachable phone grip and pouch.
This set is going for $57 (U.P.$95) or 7,125 KrisFlyer points.
SQ x Hello Kitty pouch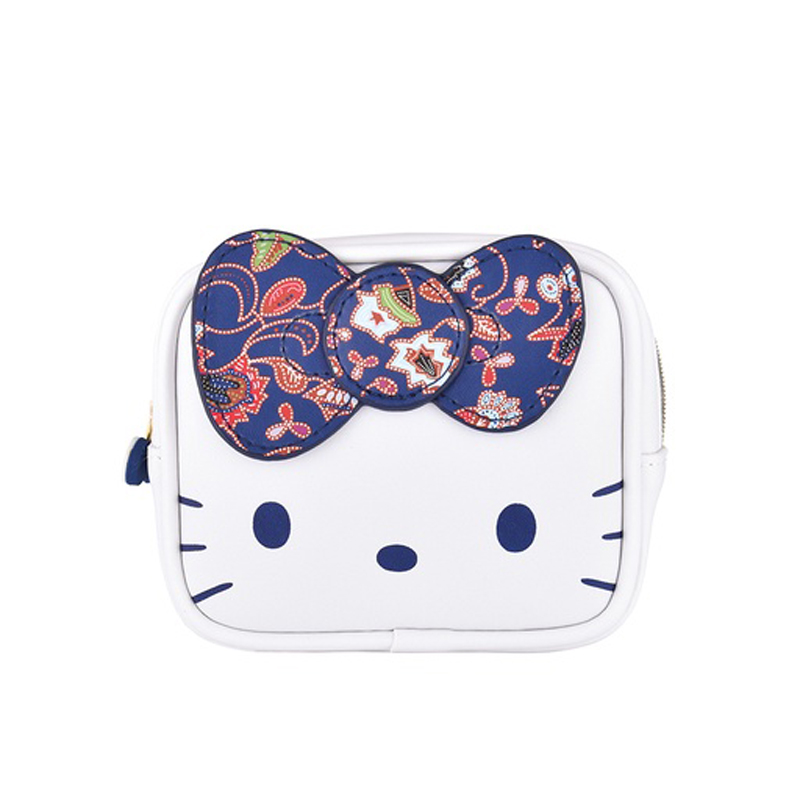 This KrisShop-exclusive pouch is not on sale but is too cute not to share. The pouch is mainly in white but instead of the usual red accents one associates with Hello Kitty, her face is printed in blue. The highlight of the pouch, of course, is that the feline's bow sports the classic Singapore Airlines batik print.
It is retailing for $39 or 4,875 KrisFlyer points.
These Hello Kitty Collectibles Are Now On Offer On KrisShop
These Hello Kitty goodies, including SQ x Hello Kitty exclusives, are on offer from now till 24 April on KrisShop's website. The minimum spend for free local delivery has also been lowered from $100 to $50. Top off your purchase with the other promotional items, including beauty, home decor, electronics and duty-paid liquor, and you'll be all set.
Also read:
This Hello Kitty Beauty Collection Has Sheet Masks, Cleansing Wipes & Serums For Skincare Junkies
All images: Source