SQ Urban Legends
We've given you an edge in landing a job as an SIA stewardess by revealing their interview secrets. And you may have prepared yourself for the stress that comes with the job (i.e. rabak passengers and homesickness). But are you truly game enough to join the jet-setting life?
Disclaimer: All information in this article is hearsay and may have been conjured by hallucinations or rumours.
From uninvited guests to sordid affairs, here are 12 urban legends SQ girls should know.
1. The Imposter
The first story goes that a stewardess had been in the hotel shower one morning when she heard the doorbell ring and a lady yelling "Room service!". Before she knew it, she heard the cleaning lady let herself in.
When she got out of the shower, she thanked the cleaning lady and told her she'd forgotten to put up her "Do Not Disturb" sign as she didn't need her room to be cleaned. The cleaning lady nodded and replied, "Next time just tell me you don't need me to clean, it's okay don't be shy."
Out of curiosity, the stewardess asked how she managed to get in with the door latched from inside, to which the puzzled cleaning lady said, "But you let me in, said you'd shower while I cleaned, and went into the toilet."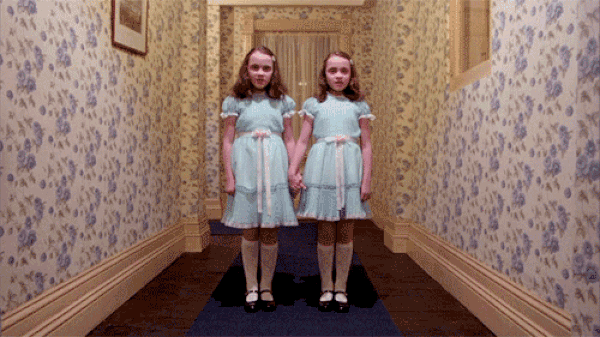 2. The Tragedy of SQ006
The tragic crash of SQ Flight 006 has a horrifying backstory. On 31 October 1995, a Taiwanese stewardess, Chang Yu, was brutally raped and murdered by her fellow crew member in a hotel room in Los Angeles. It was said that she was wearing red when her body was repatriated to Singapore to be buried—the colour believed to cause the deceased to return with a vengeance.
On 31 October 2000, the year that her rapist was released from prison, SQ006 had been set to depart from Taoyuan international airport in Taiwan. Though the captain and crew intended to leave 15 minutes earlier to avoid an incoming typhoon, the flight was held back because there seemed to be an extra passenger on board.
After doing multiple checks, the crew managed to tally the number of passengers on the plane and prepared for take-off. But the creepy part is, a stewardess reported that a lady passenger sitting in 40A (front section of the economy class) was nowhere to be found. The typhoon inevitably hit, causing low visibility on the runway leading to the crash.
Some say that her spirit wasn't there to cause the crash, but to warn them instead. However, investigators have claimed to be able to debunk the myth.
After freaky encounters, superstitions were also taken up a notch. When staying in their Taiwan hotels, crew members were allegedly told to leave their crew list on their tables so the spirit of Chang Yu may look for her killer.
3. The Uninvited Guest
This spine-chilling rumour has made its rounds with a few varying details, but here's how it goes. One night while a stewardess was having a video call with her boyfriend on Skype, she told him she needed to step away for a minute. Upon returning, her boyfriend told her to ask for a change of rooms. Confused, she asked why it was necessary. He insisted that she trust him, and so she did.
She spent the night bunking with another crew member. But when she woke up the next day, her boyfriend sent her a text saying that he saw a blurry figure follow her when she stepped away from the laptop. When she returned to continue the call, the figure sat on the spare bed behind her. That explains the next point…
4. The Rule of Three
Jetting off around the world may be one girl's dream and another's nightmare. When spending the night in their hotels, the cabin crew are instructed to change rooms if there are three beds because it's a sign of an extra guest. Another ex-stewardess also told us that they don't bunk in threes regardless of how many beds there are.
5. The Wake Up Call
In Maldives, there are two hotels that the cabin crew will stay in. However, it's said that the one of them is haunted. The rooms form a row of 10 in a semi-circle and rumour has it that someone committed suicide in the middle room, so it's always kept empty. No cabin crew will want to be in the room beside it so whoever does will bunk in with someone else.
Also, whenever they check out of the rooms, they'll always receive a wake-up call one hour before they have to gather in the lobby, before the phone rings. It's said that a ghost will call and sing the ABC song in a creepy way. Or is it just a smart tactic to get the crew ready on time?
6. The Lost Love
One evening in a hotel in Hong Kong where the SQ cabin crew had been staying, a fire alarm had gone off. One of the rooms had either been on fire or filled with enough smoke to set the alarm off. The hotel staff rushed to the room to find a stewardess burning joss sticks and paper offerings for her deceased boyfriend. We understand this happened during the Hungry Ghost Festival…but girl, stahp.
7. The Sordid Affair
A chief steward and a junior stewardess, both married to different spouses, were rostered together regularly. For one year, they shared kisses and cuddles behind curtains, but nothing more.
However, during one of their stops in Australia, the stewardess invited him over to her hotel room for dinner and lots of drinks. Needless to say, things escalated quickly and they ended up in bed. After a raunchy night, the stewardess wanted him to leave his wife and be with her. When he declined, she claimed he raped her and he lost his job soon after.
8. The Kleptomaniac
This story gives the term itchy fingers a new meaning. A stewardess with a knack for shoplifting had been getting away with it for years. Karma caught up in London one day when she was caught stealing a bra. She was handed over to the authorities and charged with the crime. In a panic, she called her supervisor for help and pleaded him to get her out of the station where she was held captive.
She was charged and found guilty in court the next day. Fortunately, her supervisor settled her fine and got her back on a flight the next day.
9. The Wild Night Out
At a stop in Johannesburg, three SQ cabin crew members (one male and two females) had gone out for a night of shopping and fun. On their way back, things took a bad turn when they'd been surrounded by a group of men. The male stewardess was forced to perform sexual acts on one of the men while the ladies were forced to watch. The poor guy allegedly quit soon after, but can you blame him?
10. The Unlucky In Love
We've all heard of stewardesses marrying rich and living happily ever after, but this isn't one of those stories. There was a drop-dead gorgeous stewardess who was never short of suitors. She had a taste for Caucasians and fell in love with a Dutch man she met in Amsterdam.
The couple left their jobs, got married, and blew their cash on a whirlwind honeymoon around Europe. A year later, they found themselves broke and not-so-madly in love. It was said her husband started pimping her out as means to earn a living.
11. The Invisible Photographer
When two stewardesses bunked together in Japan after their Supernumerary (SNY) flight, they were taking selfies before heading to bed. But the next day, they checked their phones only to find a picture taken of the both of them sleeping.
12. The Mysterious Drink Order
An ex-stewardess said that one time, a man ordered a drink and asked her to serve it to his wife a few seats away. When she came back, she didn't see the man but she passed the drink to the wife and told her "your husband ordered this for you but he isn't at his seat now." The lady replied, "what do you mean? My husband is already dead, his coffin is in the cargo hold below."
Cabin Crew Urban Legends
While not all of the tales here may be true, who knows if they could be. And that mystery alone makes us shudder.
Cover image: source