Starbucks Moonlight & Bunnies Collection
Last week, we wrote about Starbucks Taiwan's Mid-Autumn Festival collection. Set in an enchanted forest, we couldn't get enough of the merchandise. At the time, we wondered what would be in store for us in Singapore. Well, Starbucks Singapore just revealed its own Mid-Autumn Festival collection, called Moonlight and Bunnies. It has some of the items from the Taiwan series, as well as a few adorable additions.
The collection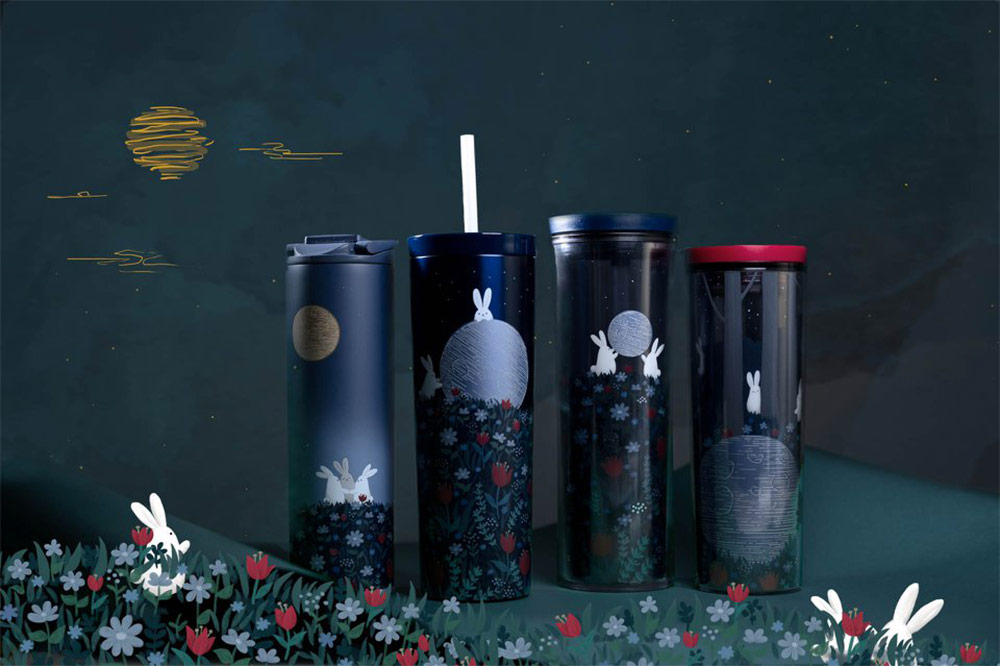 From left: $45.90, $36.90, $29.90, 29.90
As always, tumblers and water bottles form the building blocks of the collection. Bunnies gathering in the moonlight make this a perfect vessel for you to sip on a beverage as you look out at the stars at night.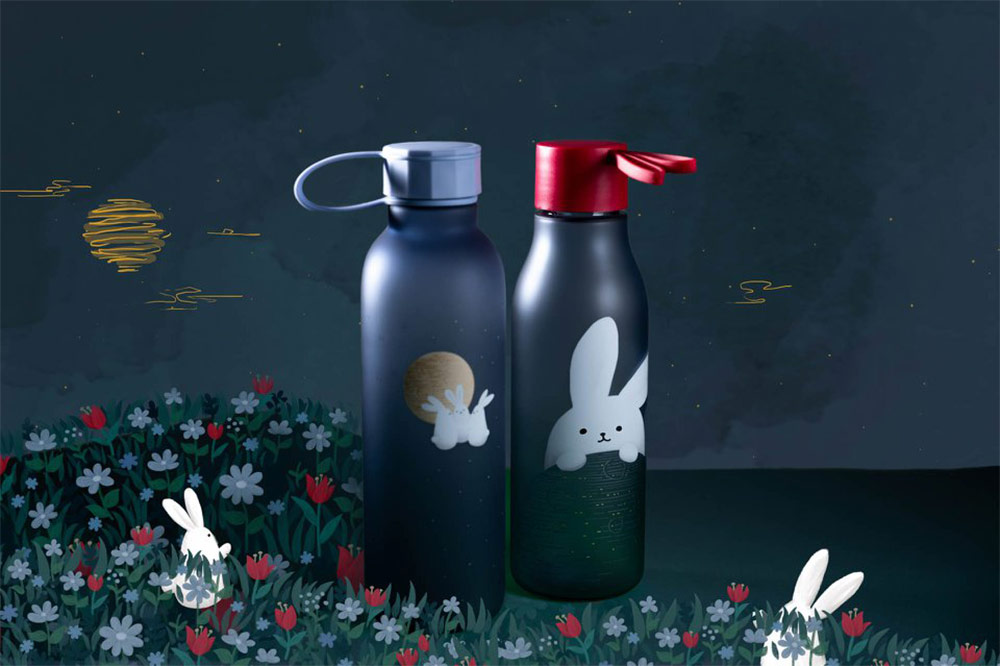 How could you say no to drinking a sip of water with these bunnies looking out at you? The 25oz water bottle on the left and the 24oz bottle on the right both retail for $32.90 each.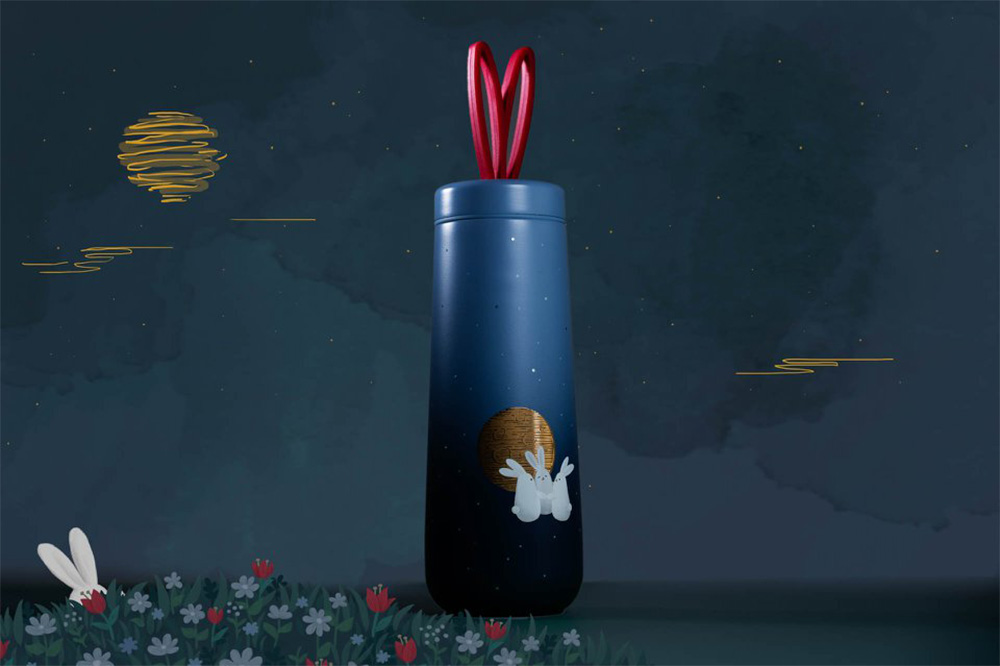 For something a little more unique, this 10oz water bottle has bunny ears to make staying hydrated more fun.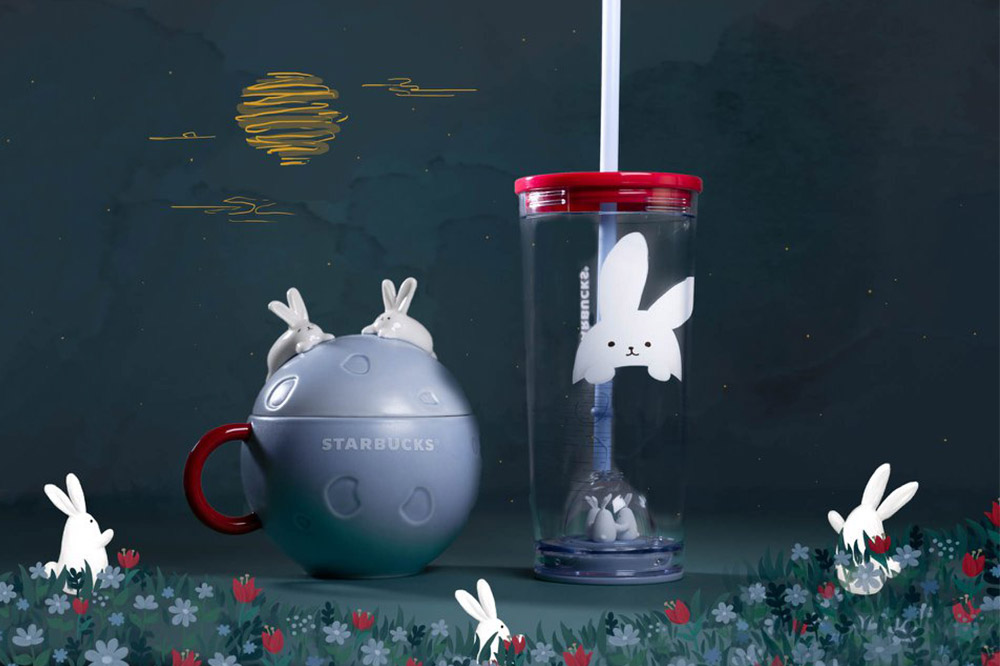 The 12oz mug on the left will make you feel like dancing in the moonlight. It retails for $39.90. For double the dose of bunnies, the 18oz tumbler on the right has bunnies both within and on the outside. It retails for $24.90.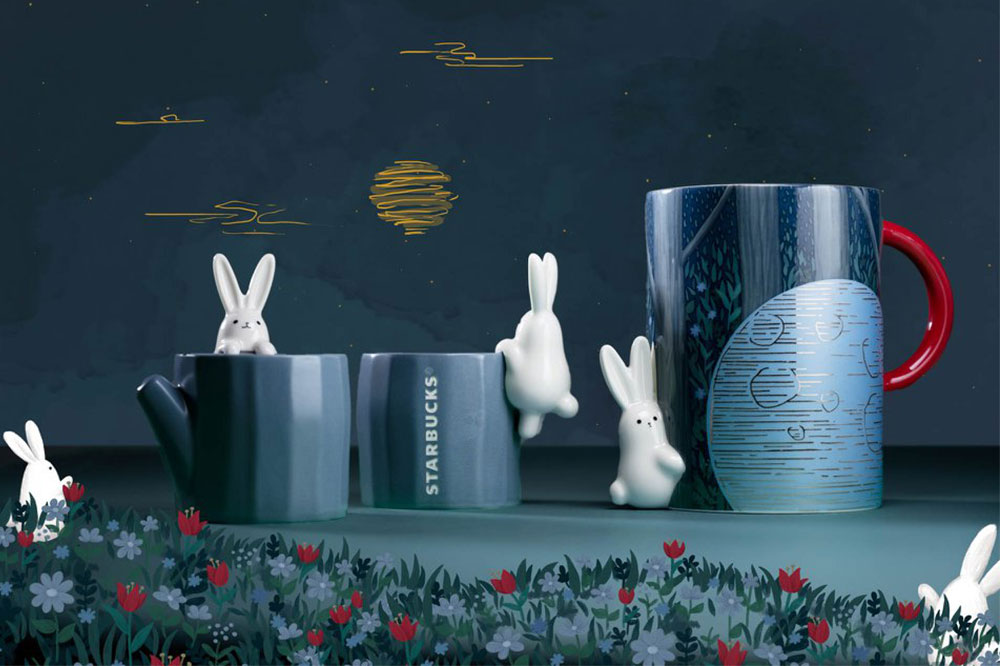 A curious bunny perched on the side of a tree trunk will put a smile on your face as you down an espresso shot in the morning. The 3oz cup retails for $18.90.
If you're more of a latte person, the 16oz cup on the right will have you sorted. It retails for $26.90.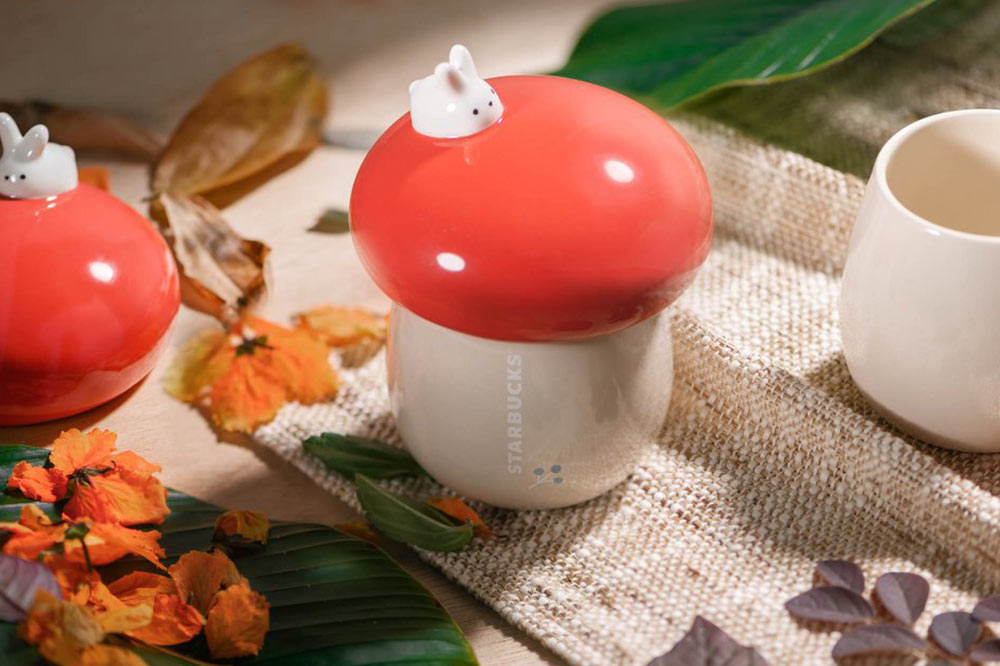 Those who drink their coffee with sugar can use this mug as a storage container for sugar instead. It retails for $29.90.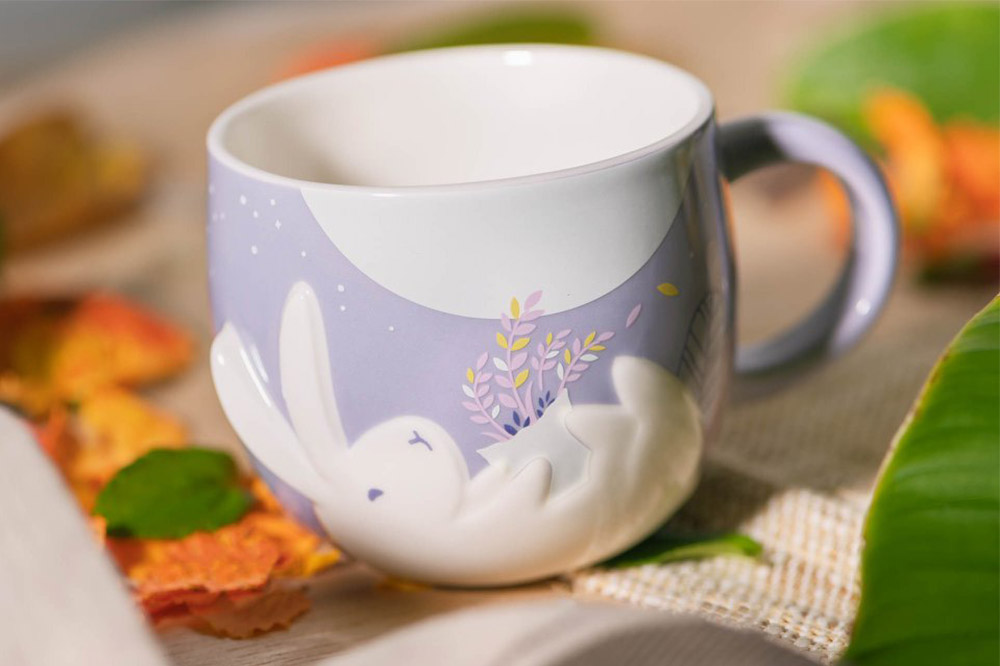 Pastel lovers will fall hard for this mug, $28.90.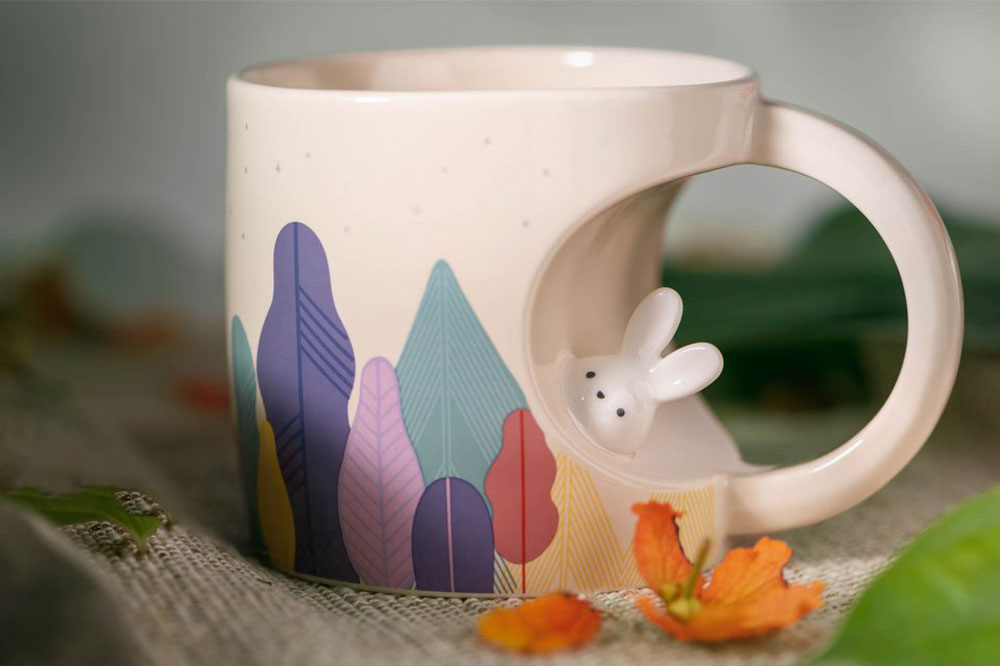 Monday blues will be a thing of the past when you start the week with this bunny peeking out at you. The 12oz mug retails for $32.90.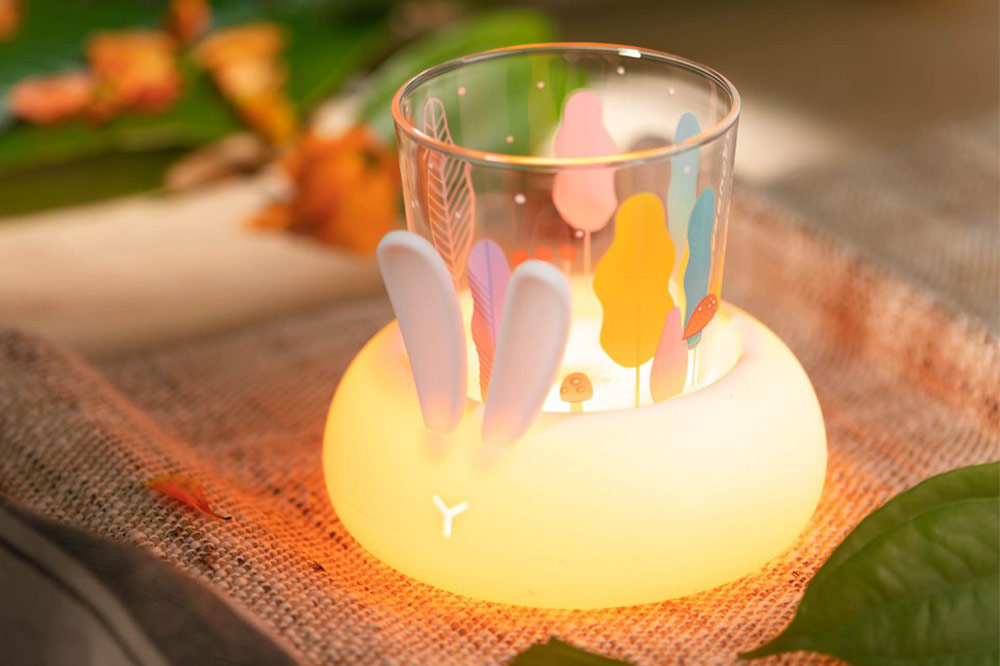 End the day with a nightcap using this Starbucks bunnies glass set. The silicone holder has an LED colour changing light to make drinking any beverage more exciting. It retails for $50.90.
Starbucks Moonlight & Bunnies Collection Is Too Cute For Words
Starbucks Singapore's Moonlight and Bunnies collection is now available in selected Starbucks stores and on LazMall. Check out the Starbucks Singapore website for a full list of stockist information.
All images courtesy of Starbucks.
Also read: 
Starbucks Taiwan's Mid-Autumn Collection Will Make You Go Down A Rabbit Hole Of Adorableness